Bacon Brothers at the Bourbon and other buzzworthy concerts coming to Lincoln clubs this summer: Wolgamott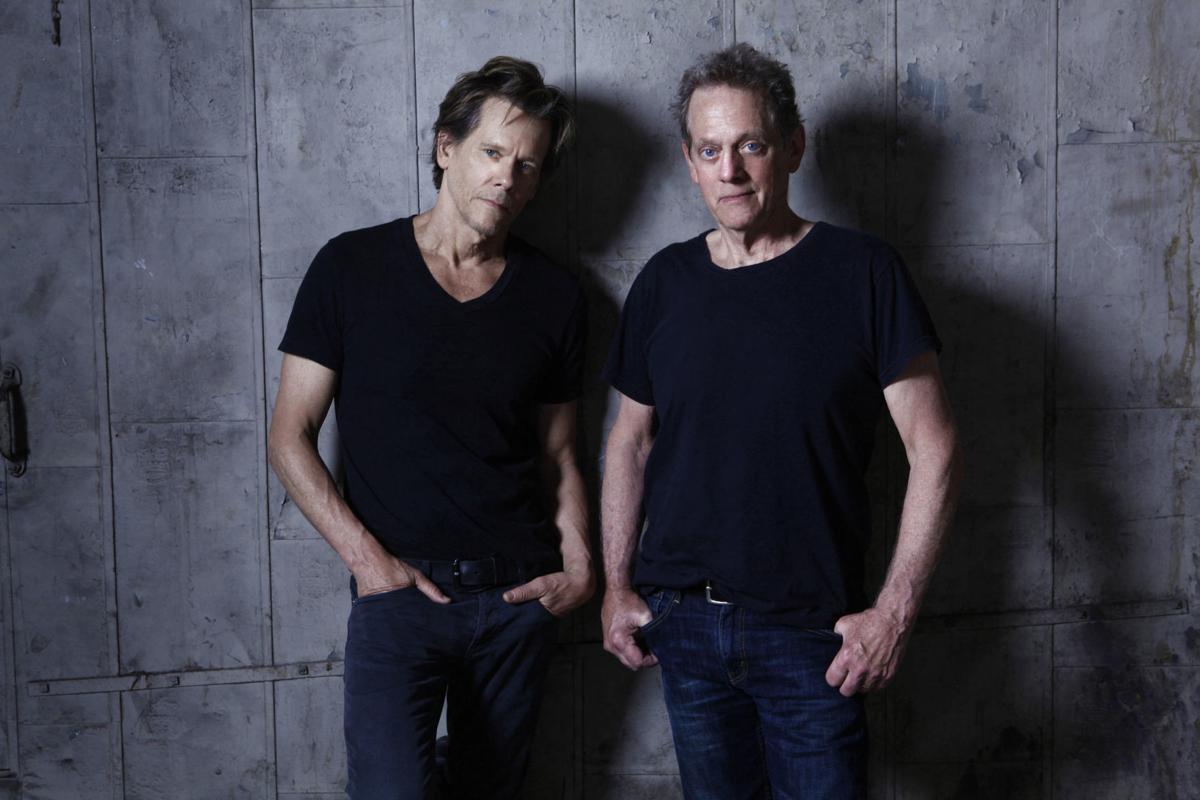 You might never have played the game Six Degrees of Kevin Bacon, but you could be six feet from Kevin Bacon very soon.
On June 17, the actor and his brother Michael will bring The Bacon Brothers Band to the Bourbon Theatre.
Unlikely many actors and celebrities who turn to music — we're looking at you, Bruce Willis — Bacon and The Bacon Brothers are no joke.
The duo, which play a rootsy mix of rock, soul, folk and Americana, will be out behind their self-titled ninth album that's set for release in a couple weeks. Among other things, they've opened for The Band at Carnegie Hall, while touring seriously and extensively for more than 20 years.
The Bacon Brothers show should be one of the highlights of an early summer run of shows in Lincoln clubs.
Some of the most notable shows that will happen between now and July 4, the traditional midpoint of summer, are:
June 1 — Stone Temple Pilots, Bourbon Theatre. With singer Jeff Gatt having made his debut on their new self-titled albums, the DeLeo brothers are back with new version of STP and are in the clubs playing the new material and '90s hits before a late-summer amphitheater tour with The Cult and Bush. This show is sold out.
June 1 — The Elders, Royal Grove. The Elders, the six-piece Irish folk-rock outfit from Kansas City, has headlined Lincoln festivals during its quarter-century-plus of existence. They're back in June for the first time since a Vega show a couple years ago to play the Royal Grove for the first time.
June 7 — Anvil, Duffy's Tavern. A decade ago, the film "Anvil: The Story of Anvil," documented the life of struggling Canadian heavy-metal band Anvil, turning them into something like a real-life Spinal Tap while raising their profile and giving them a career. Steve "Lips" Kudlow, Robb Reiner and company will be making their Lincoln debut at Duffy's.
June 9 — The Reverend Peyton's Big Damn Band, Bourbon Theatre. Singer/guitarist Josh "The Reverend" Peyton, his washboard-playing wife, Breezy, and drummer Max Senteney are back for a Bourbon show. As they did last year at the Zoo Bar, they'll be playing their raw front-porch country blues in a raucous show. But Peyton will leave his shotgun guitar at home.
June 13 — Selwyn Birchwood, Zoo Bar. Florida bluesman Birchwood has an MBA and a bachelor's in the blues, and has been delivering incendiary sets of his blistering, guitar-rooted blues at the Zoo Bar at least once a year. He'll return there for his 2018 show.
June 17 — The Bacon Brothers, Bourbon Theatre.
June 21 — Tory Lanez, Bourbon Theatre. Tory Lanez, the master of Swavey, returns to the Bourbon, where he delivered one of the best shows of 2016. The Canadian rapper-singer, who combines hip-hop, R&B, pop and Jamaican ragga into his trademark sound, is touring behind "Memories Don't Die," his second album that features appearances from the likes of Future, 50 Cent, Wiz Khalifa and Fabolous.
June 30 — Matthew Sweet, Bourbon Theatre. Lincoln native Matthew Sweet returns for his first hometown show in four years. The power-pop master will be on the road promoting "Tomorrow's Daughter," his second album in as many years, which is set for release Friday.
July 2 — Social Distortion with Aaron Lee Tasjan and Low Cut Connie, Bourbon Theatre. It will be a rockin' night at the Bourbon when Southern California punk-rock 'n' rollers Social Distortion roll in with Aaron Lee Tasjan, whose headlining set at the Nebraska Folk and Roots Festival got washed out last summer, and with Low Cut Connie, the rock 'n' rollers fronted by piano pounder Adam Weiner.