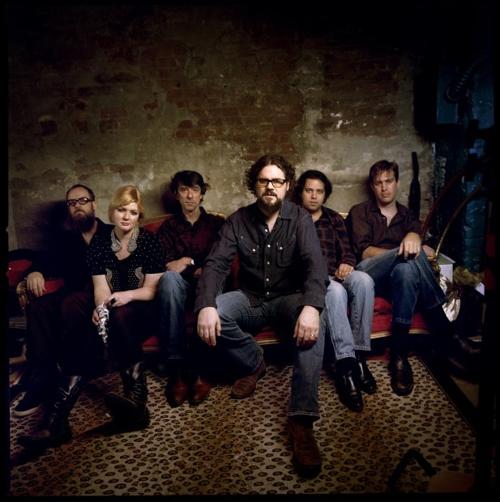 The last time the Drive-By Truckers came to Nebraska, they were at Qwest Center Omaha opening for Tom Petty.
"It was great getting to play with one of our favorite artists, and we got to play those big halls," said Truckers guitarist Mike Cooley. "We got to check out what that's like. It's very different. Where we're standing and what we're doing is no different, the guitar still has six strings. But the room gets bigger and you stay the same size. ... It's definitely different than playing a place with 1,000 people. I'd like to think that can be a regular thing. You've got to hold out hope, even at my age."
For now, however, the Truckers are back in the clubs, including Omaha's Slowdown, where they'll stop Sunday. Look for that show to fill Slowdown for the resurgent Truckers.
"It seems to be kind of on an upswing," Cooley said. "You have your ups and downs with audiences and ticket sales. That's just the business of doing business. You have little plateaus where you don't seem to be going anywhere, then the wind blows a different direction and things pick up. We're in a pretty good place now."
Sunday's set will contain plenty of songs from "Go-Go Boots," the Southern band's just-released album that showcases its country/soul side. But Cooley says he no longer sees the divisions that get this album categorized as country/soul and its predecessor, "The Big To-Do," as power pop/rock.
"I think what Loretta Lynn did was as much soul music as what Aretha Franklin did," he said. "It was soul music from a different place. I don't see what rock 'n' roll artists are doing as much different from what country artists do."
That said, Cooley is quick to acknowledge that "Go-Go Boots" was influenced when the band backed legendary keyboardist Booker T. Jones of Booker T. and the MGs on his 2009 album "Potato Hole" and a subsequent tour.
"What's different here is more sonically than the songs themselves," Cooley said. "The songs take a little different twist because of the way you're playing them. The way we're playing together definitely came about doing the Booker record and touring with him some. ... These are all manifestations of things that have been in the band for years. We just had to learn how to get them out."
Cooley's contributions to "Go-Go Boots" are a trio of country shuffles: the barroom weeper "Cartoon Gold," the woeful "The Weakest Man" and "Pulaski," a story song about a Tennessee girl who moves to California. On those songs, he's a classic country singer with a tear-in-my-beer twang in his voice. But there's no affectation in that vocal style.
"It's what I sound like -- you've got to work with what you've got," Cooley said. "I just let my voice do what it does, which, apparently, is country. I think what we've done is drop the categories -- not look at it like 'We're doing a country song' and just do it as we do it. And I'll be damned if it doesn't turn out to be a better country song than if we'd have tried to do it country."
Last year marked the 25th anniversary of the partnership between Cooley and Patterson Hood that is at the core of the Truckers. But Cooley said it's not really that big of a deal.
"It seems like some kind of achievement or something, but I flip through records and go, 'Those two guys started out longer ago than we did, or were together longer,'" he said. "Outside of music, there are business partnerships that start in college and go for 30, 40 years. Most bands that hang in there, there is a partnership that goes way back. It's the same with us. We're sure not unique."
The Truckers came to national attention with 2001's "Southern Rock Opera," a record that told the story of Lynyrd Skynyrd within the band's meditations on the contemporary South. Since then, they've released six studio albums, a live disc and a rarities package. Last year's "The Big To-Do" was the band's highest-charting record ever.
In addition to songs from the most recent records, Sunday's show will include fan favorites. But Cooley said he has no idea which songs will be played on any night.
"We don't do any set lists or anything, so I'm trying to stay one step ahead, to think what would be good for this audience," he said. "When I remember songs, I think, 'Did we play that at sound check or last night or have we already played it tonight?' There are times I have to walk over to Patterson and ask if we'd played a song already. No set list, no teleprompters, no nothing."