A Grammy Awards unlike any other will take place Sunday night.
It's a later calendar date, in new spaces, with no audiences, thanks to COVID-19. Yes, the Grammys will look different than previous shows — perhaps, far different — as the annual music awards show has a new producer who promises some old elements will go away.
The new is reflected in artists set to perform during the 7 p.m. broadcast on CBS.
They include: Bad Bunny, Black Pumas, Cardi B, BTS, Brandi Carlile, DaBaby, Doja Cat, Billie Eilish, Mickey Guyton, Haim, Brittany Howard, Miranda Lambert, Lil Baby, Dua Lipa, Chris Martin, John Mayer, Megan Thee Stallion, Maren Morris, Post Malone, Roddy Ricch, Harry Styles and Taylor Swift.
That heritage artist-free list implies that the Grammy trademark pairing of a younger artist and an older counterpart is over. And the lineup is more diverse, skewing newer, young, with perhaps more women and performers of color than ever.
Compared to other awards shows, the Grammys are more about the show than the awards.
The vast majority of the awards are handed out before the televised ceremony, leaving about 10 presentations and the banter of host Trevor Noah to fill the space between performances.
Because of COVID-19 restrictions, those performances will take place on multiple stages around Los Angeles rather than in a single auditorium. Some will be recorded in advance.
And there will be no audiences to speak of, which will make the show much different from its predecessors. 
The Grammys have four major awards that are voted on by all members of the Recording Academy. Here's a look at the nominees in those categories, a prediction of the winner of each and who I would have voted for.
Album of the Year
"Black Pumas (Deluxe Edition)," Black Pumas
"Everyday Life," Coldplay
"Djesse Vol. 3," Jacob Collier
"Women in Music Pt. III," Haim
"Future Nostalgia," Dua Lipa
"Hollywood's Bleeding," Post Malone
And the Grammy goes to: "Folklore"
If I had a vote: "Future Nostalgia"
Dua Lipa made '70s disco the most infectious sound of 2020 with "Future Nostalgia," her standout second album that stayed in front of listeners via hit singles, remixes and a deluxe edition. It was, hands down, the pop album in our pop era.
But Swift is the odds-on favorite to pick up her third Album of the Year award as "Folklore," her surprise summer album, pushes all the Grammy voter buttons — a longtime favorite making a career-changing "artistic statement" on a record that's played primarily on acoustic instruments.
Record of the Year
"Rockstar," DaBaby (featuring Roddy Ricch)
"Everything I Wanted," Billie Eilish
"Don't Start Now," Dua Lipa
"Savage," Megan Thee Stallion (featuring Beyoncé)
And the Grammy goes to: "Savage"
If I had a vote: "Rockstar"
This is the toughest of the four major awards to predict, with five true contenders. My vote would have gone for DaBaby — I've become a big fan of the rapper after his Pinnacle Bank Arena concert last year — and "Rockstar" was a legit smash. But he's not likely to outpoll Dua Lipa's chart-topper "Don't Start Now," Grammy faves Billie Eilish or Beyoncé. And "Savage" gives the voters an easy out, another Grammy for Beyoncé and recognizing Megan Thee Stallion, one of the biggest artists of the year.
Song of the Year
"Black Parade," Denisia Andrews, Beyoncé, Stephen Bray, Jay-Z, Brittany Coney, Derek James Dixie, Akil King, Kim "Kaydence" Krysiuk & Rickie "Caso" Tice
"The Box," Samuel Gloade and Roddy Ricch
"Cardigan," Aaron Dessner and Taylor Swift
"Circles," Louis Bell, Adam Feeney, Kaan Gunesberk, Post Malone and Billy Walsh
"Don't Start Now," Caroline Ailin, Ian Kirkpatrick, Dua Lipa and Emily Warren
"Everything I Wanted," Billie Eilish and Finneas O'Connell
"I Can't Breathe," Dernst Emile II, H.E.R. and Tiara Thomas
"If the World Was Ending," Julia Michaels and JP Saxe
And the Grammy goes to: "Black Parade"
If I had a vote: "Everything I Wanted"
This is, by far, the most intriguing of the four major categories for multiple reasons. If Grammy voters want to make a statement — as they often do — "Black Parade" and "I Can't Breathe," with their commentaries on racial issues, do just that. If they want to reward their favorites, Swift, Eilish, Beyoncé and Roddy Ricch are there. And Dua Lipa provides the pop song of the year, "Everything I Wanted," which would get my vote. But my guess is that the voters will go for Beyonce and her eight, count 'em, eight collaborators.
Best New Artist
And the Grammy goes to: Phoebe Bridgers
If I had a vote: Bridgers or Megan Thee Stallion
For years, winning the Best New Artist Grammy was a career kiss of death. That curse has lost much of its power of late. And it's a certainty that Megan Thee Stallion, who truly was the breakout artist of 2020, won't be going anywhere. Neither will Phoebe Bridgers, who after putting out "Punisher," one of the best of 2020, popped into wide public view smashing her guitar on "Saturday Night Live." Both are deserving of the award, but like Swift in the album category, Bridgers pushes all the Grammy buttons.
PHOTOS: THE 2020 GRAMMY AWARDS RED CARPET
Photos from the red carpet at the 62nd annual Grammy Awards
62nd Annual Grammy Awards - Arrivals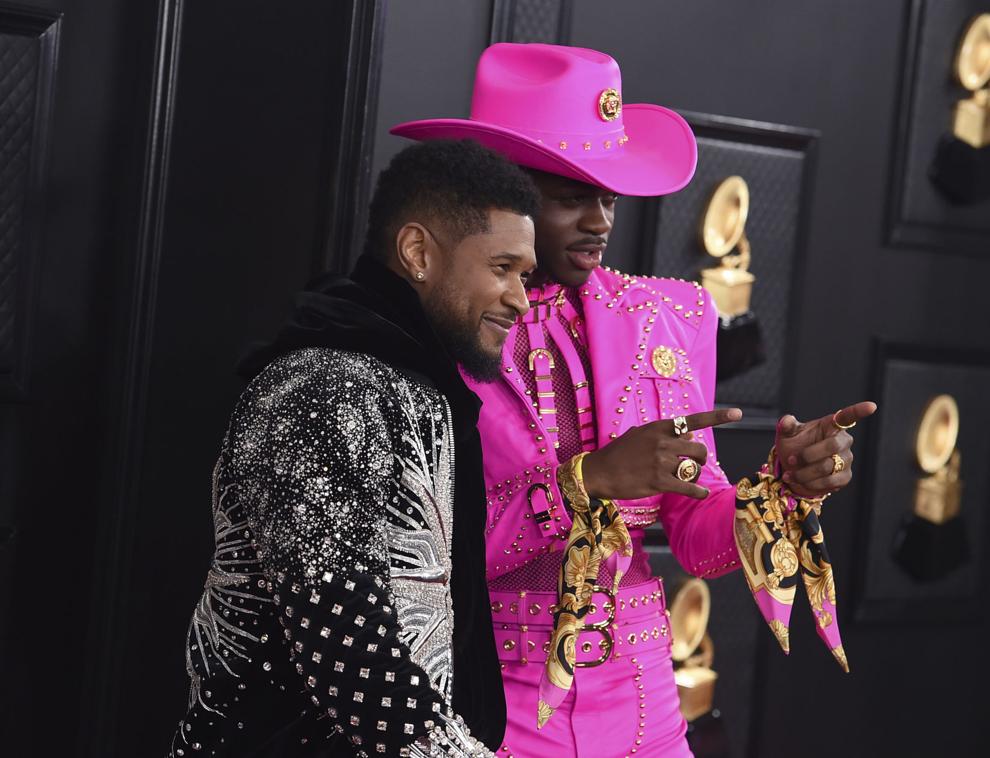 62nd Annual Grammy Awards - Arrivals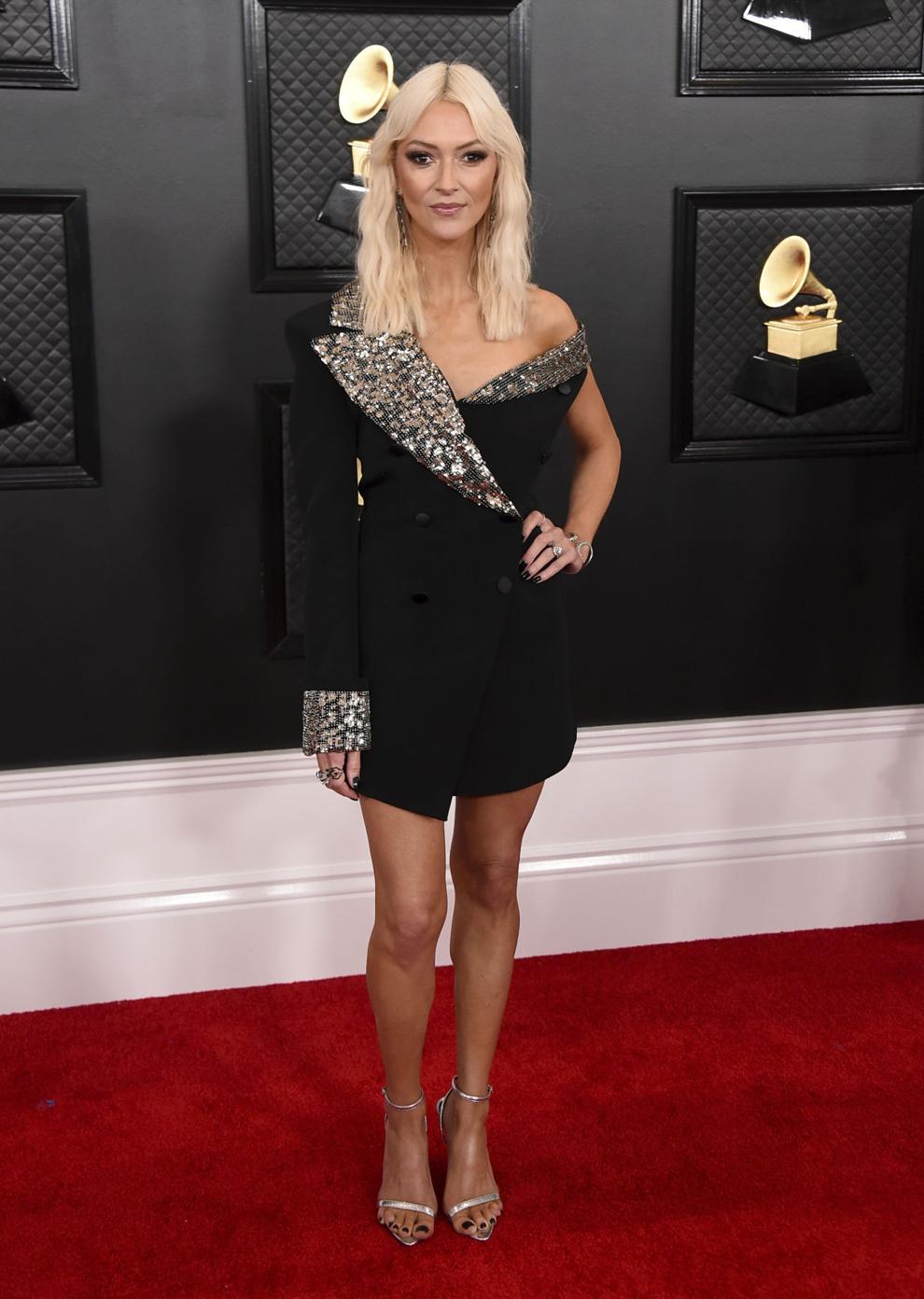 62nd Annual Grammy Awards - Arrivals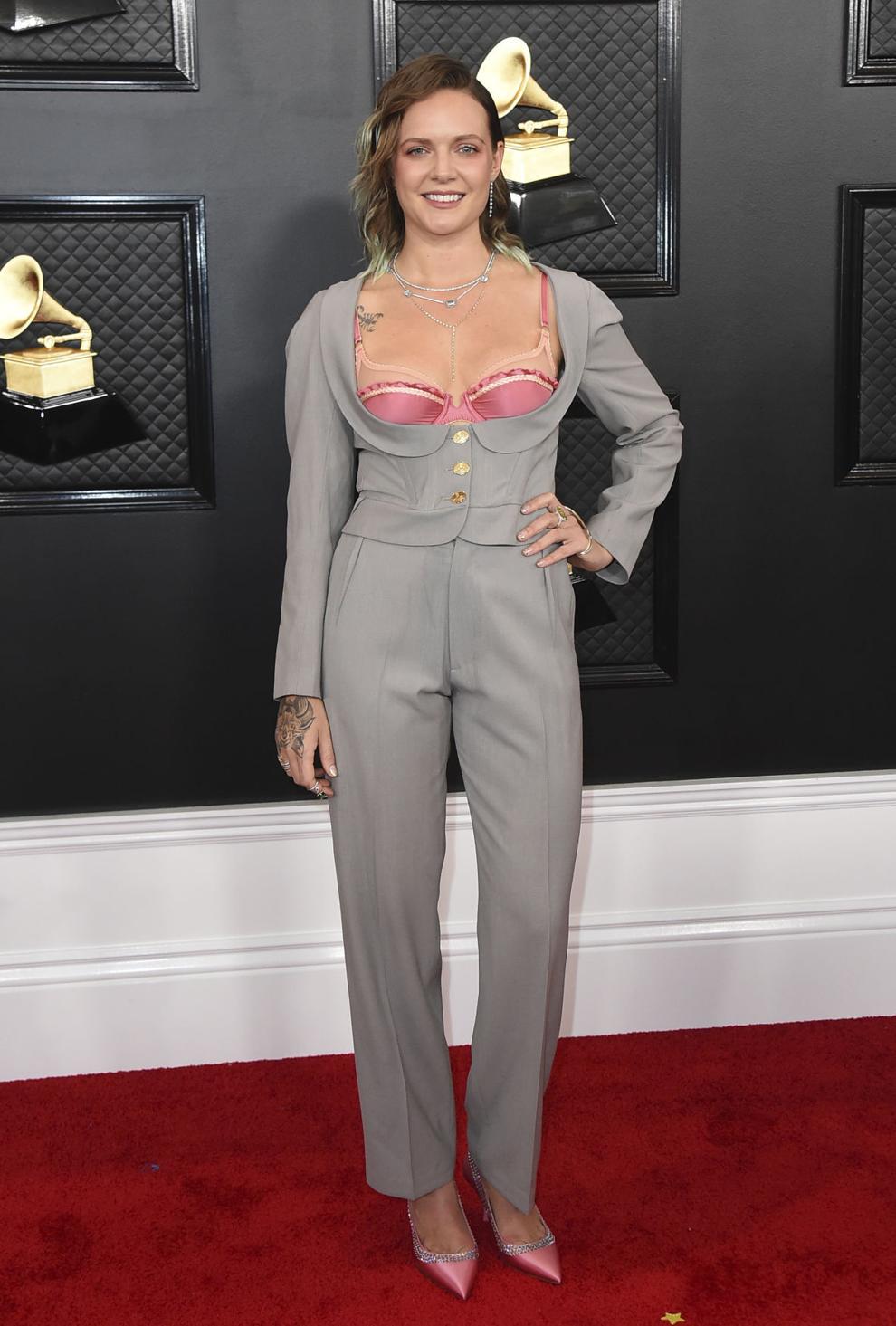 62nd Annual Grammy Awards - Arrivals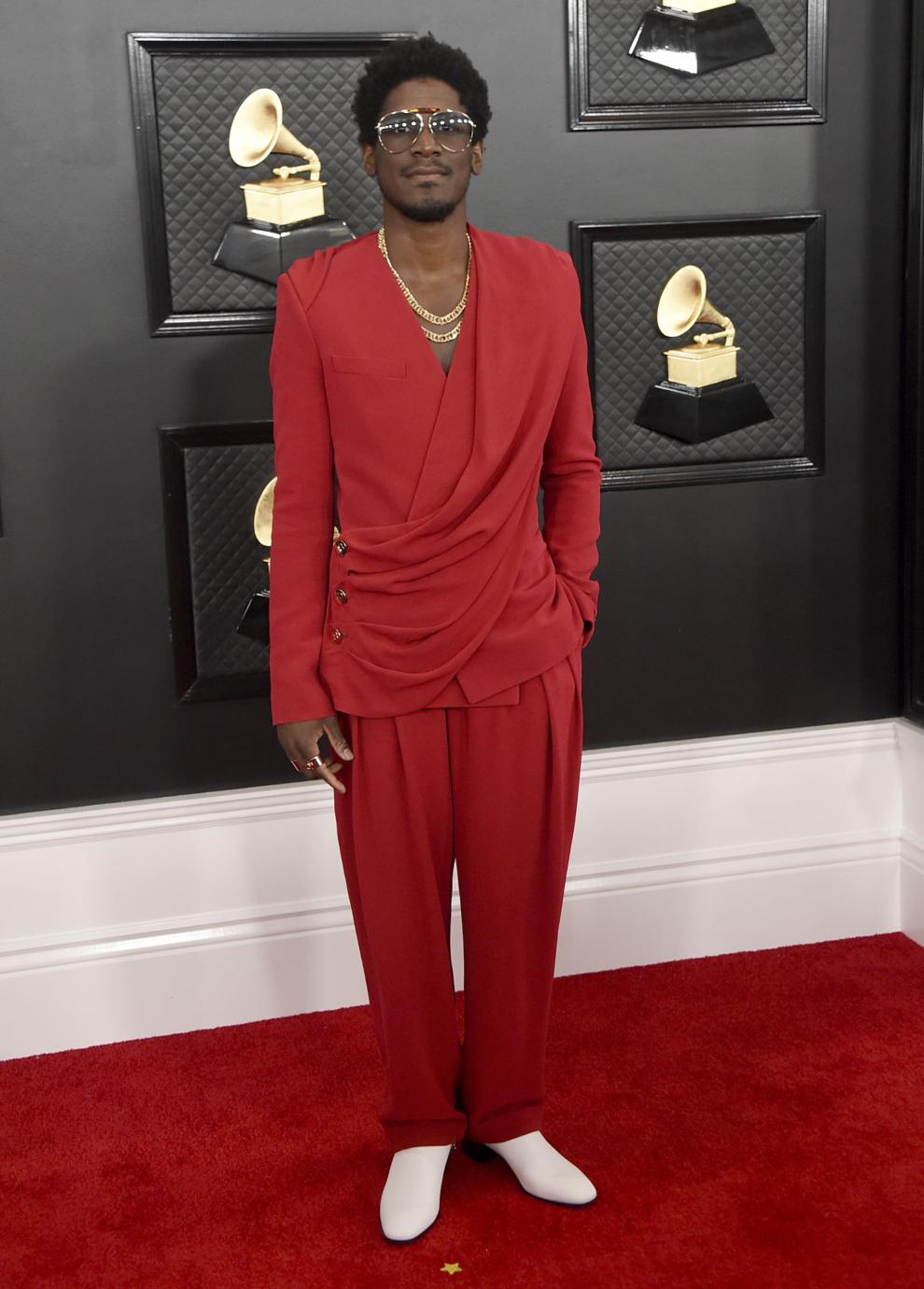 62nd Annual Grammy Awards - Arrivals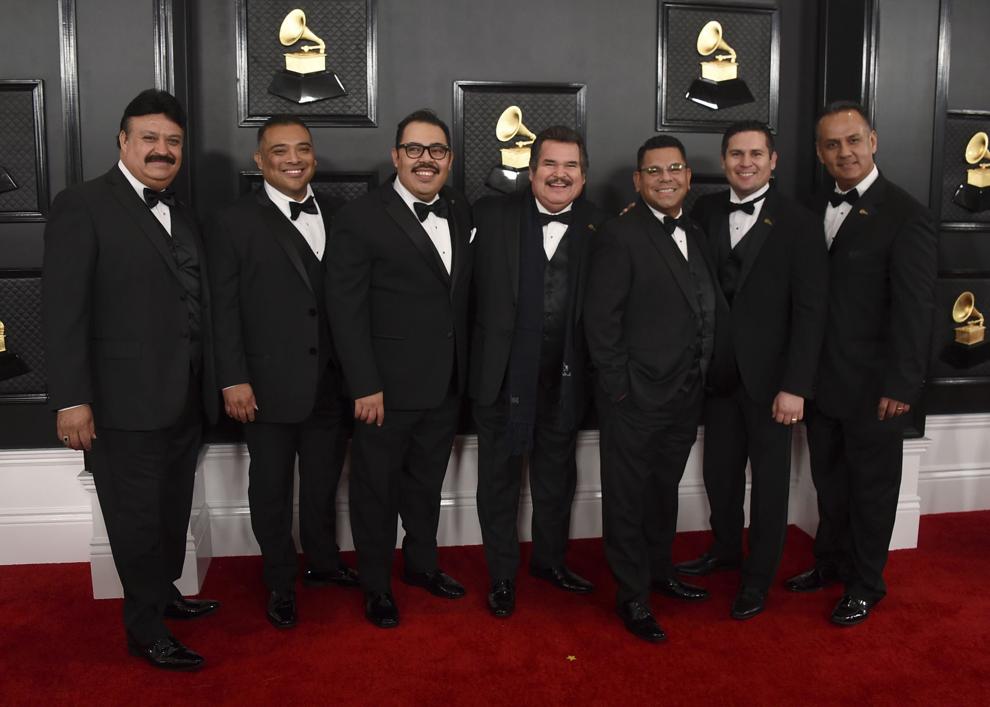 62nd Annual Grammy Awards - Arrivals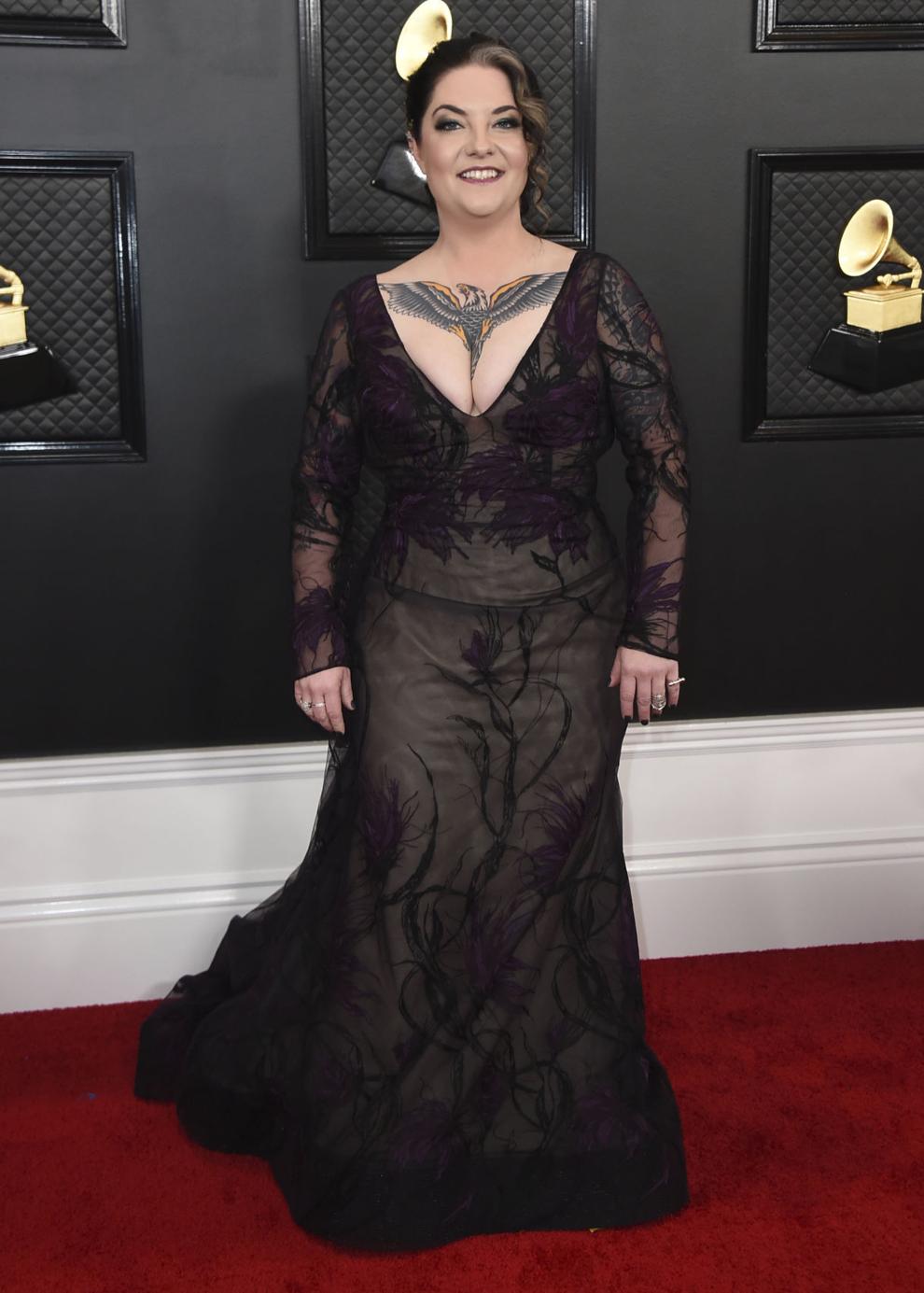 62nd Annual Grammy Awards - Arrivals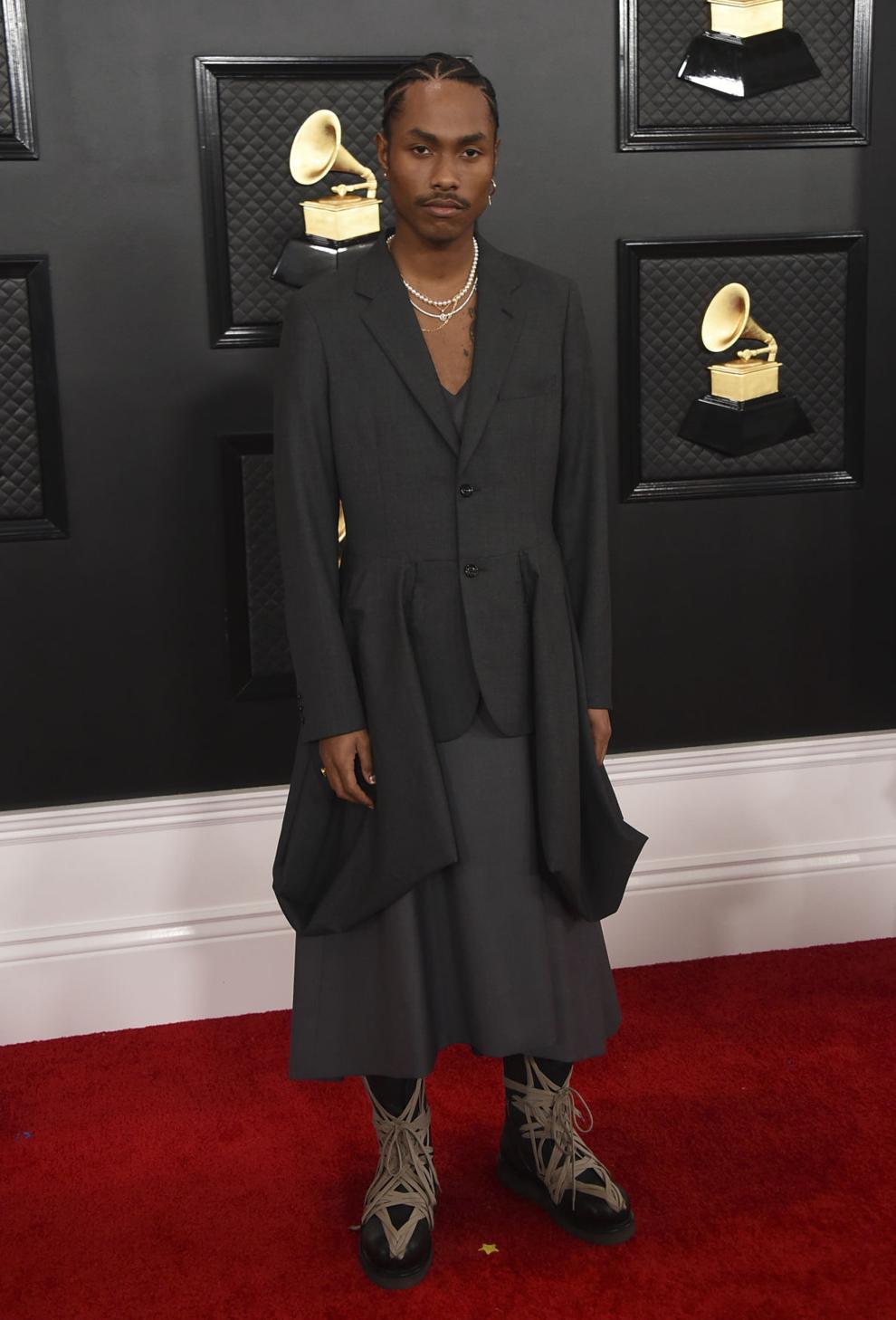 62nd Annual Grammy Awards - Arrivals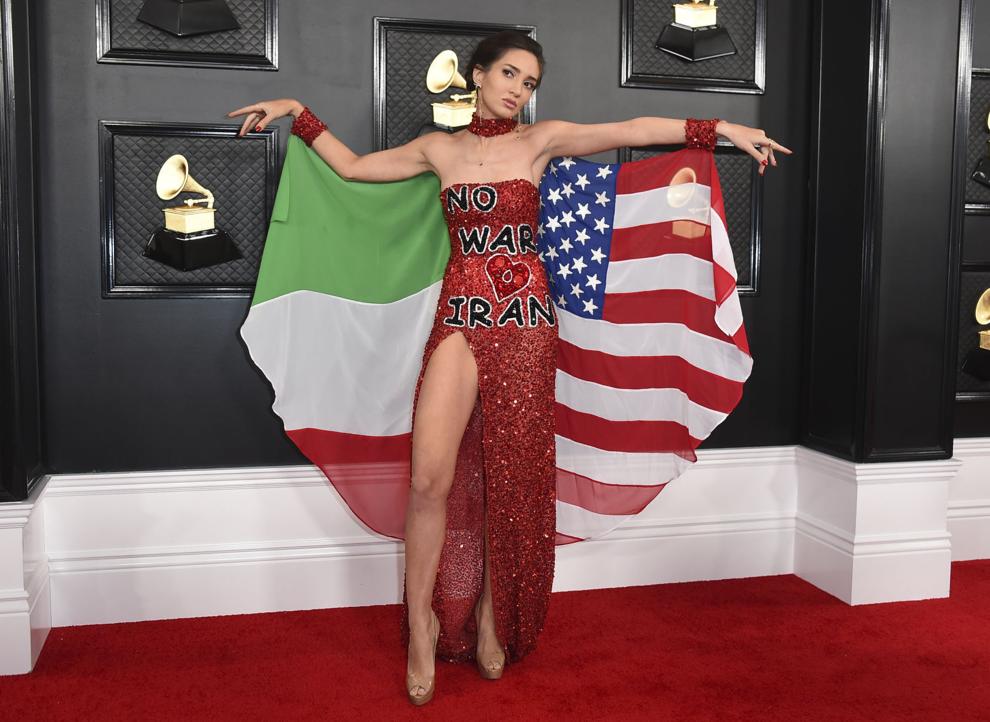 62nd Annual Grammy Awards - Arrivals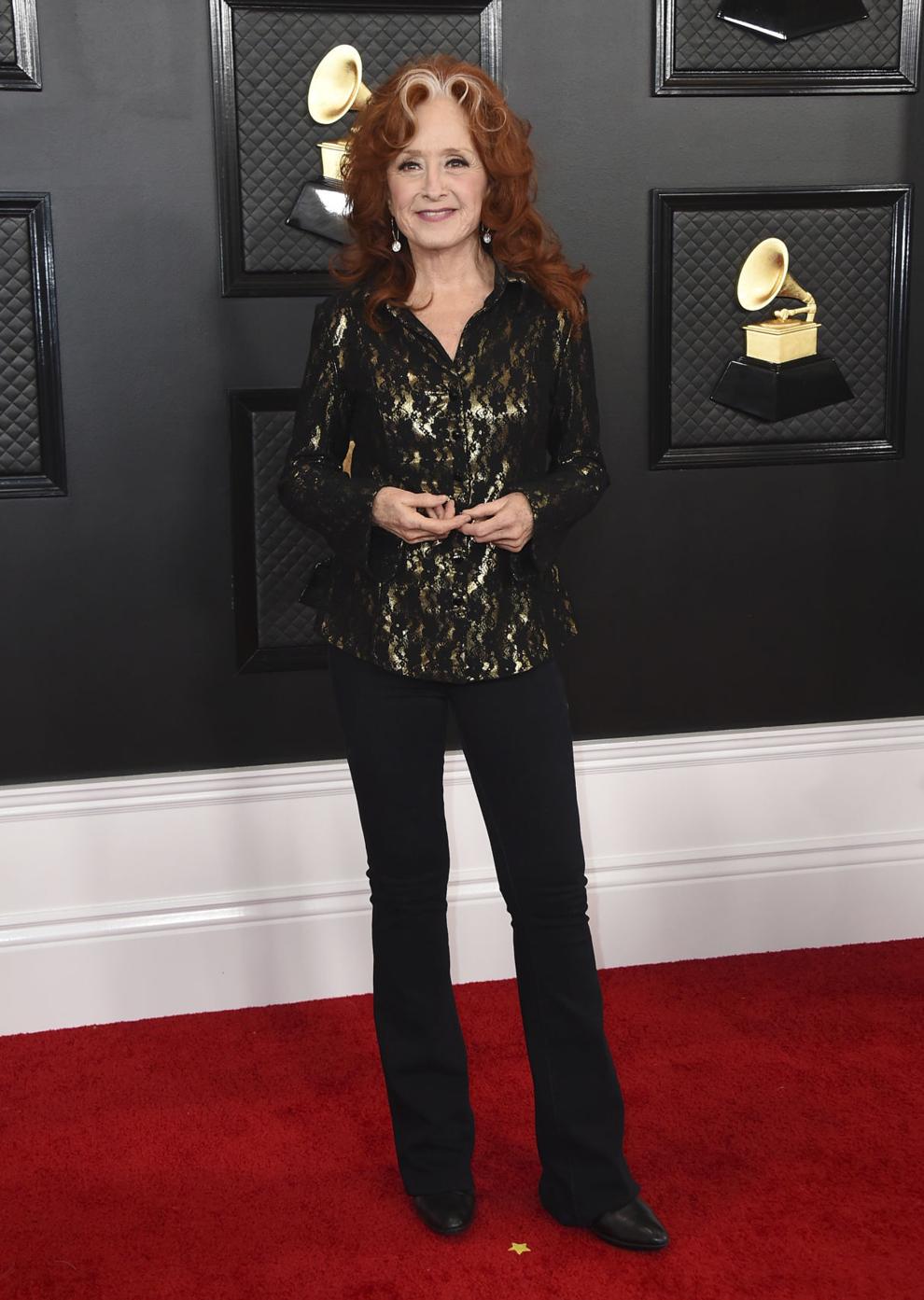 62nd Annual Grammy Awards - Arrivals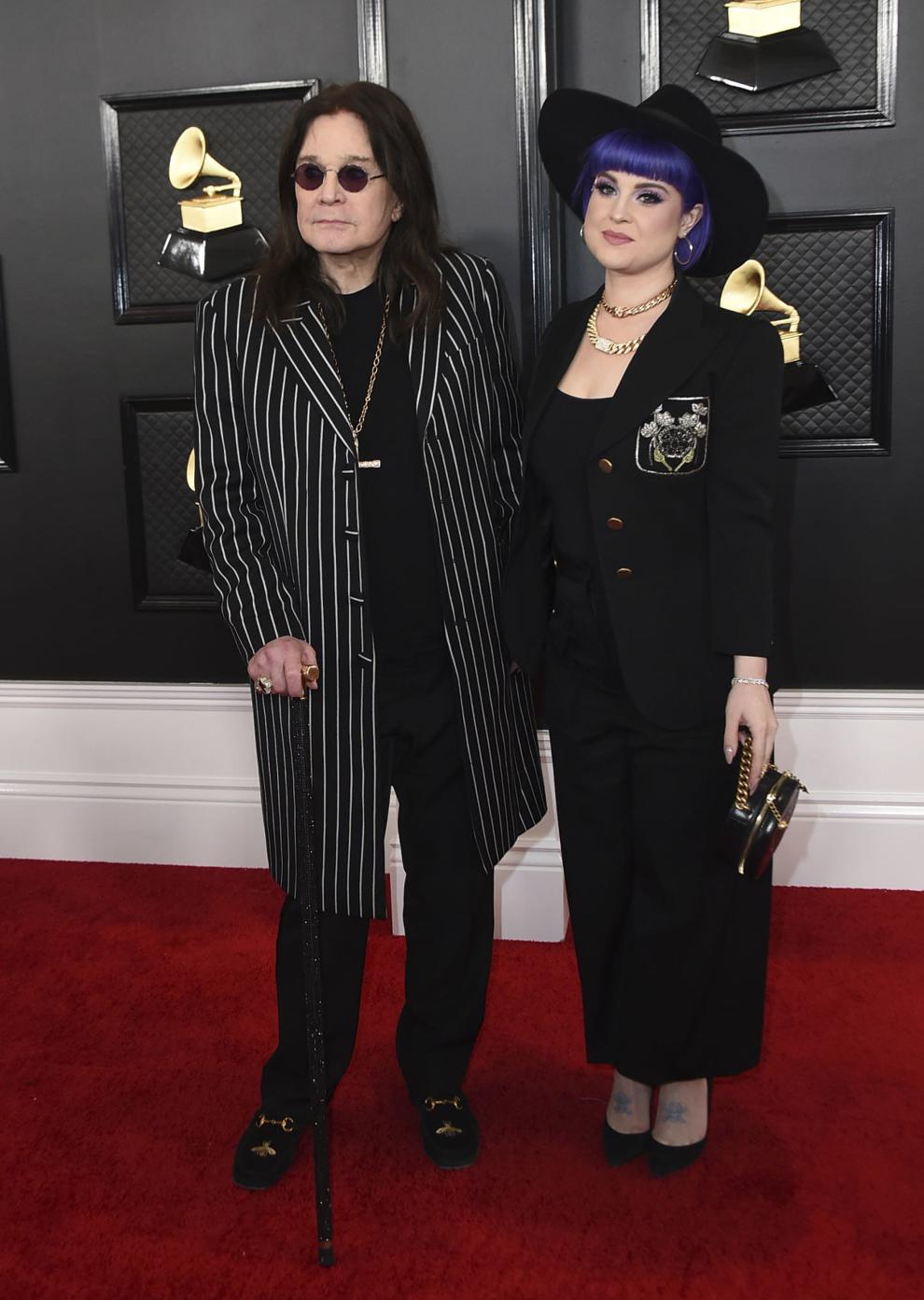 62nd Annual Grammy Awards - Arrivals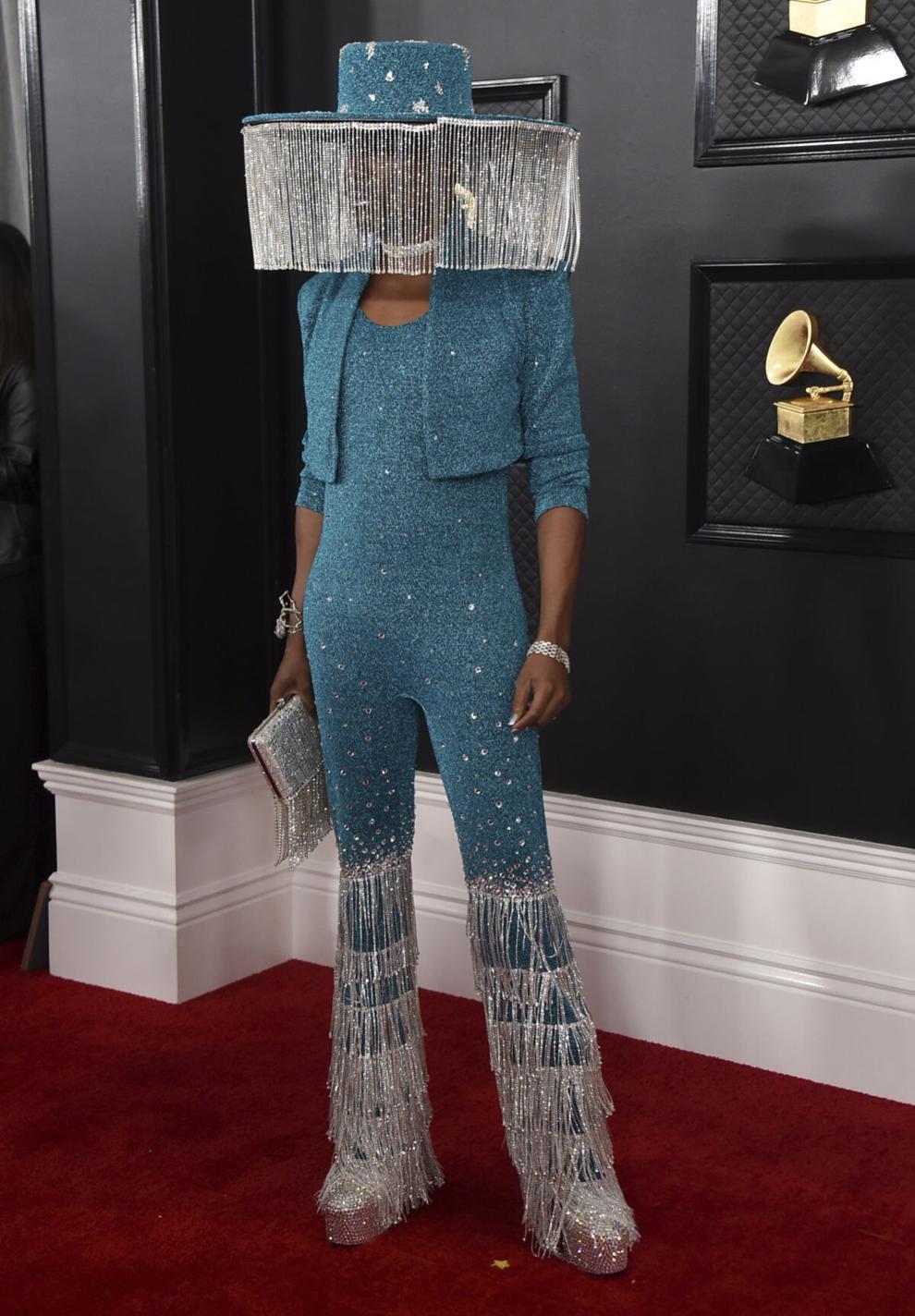 62nd Annual Grammy Awards - Arrivals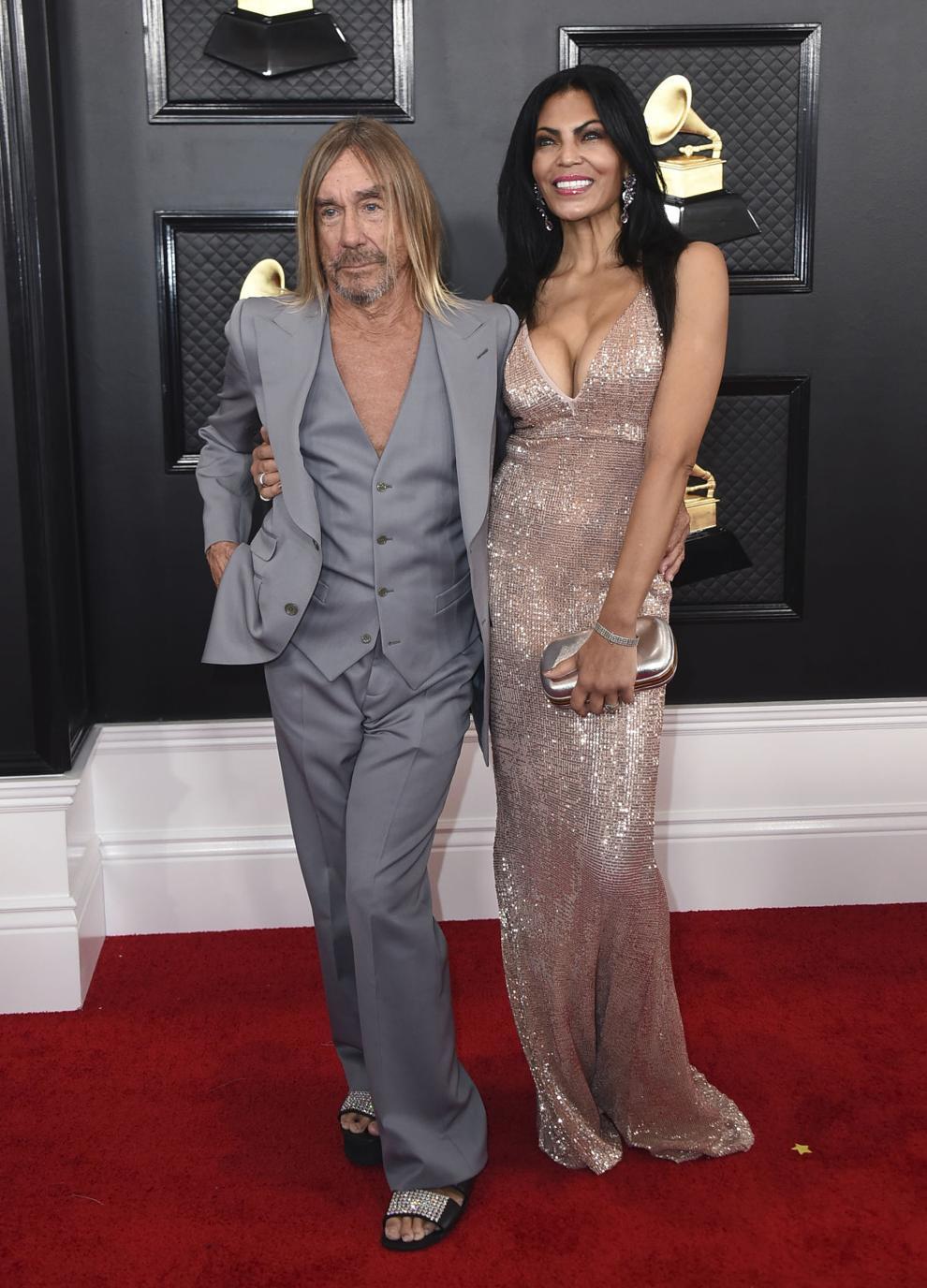 62nd Annual Grammy Awards - Arrivals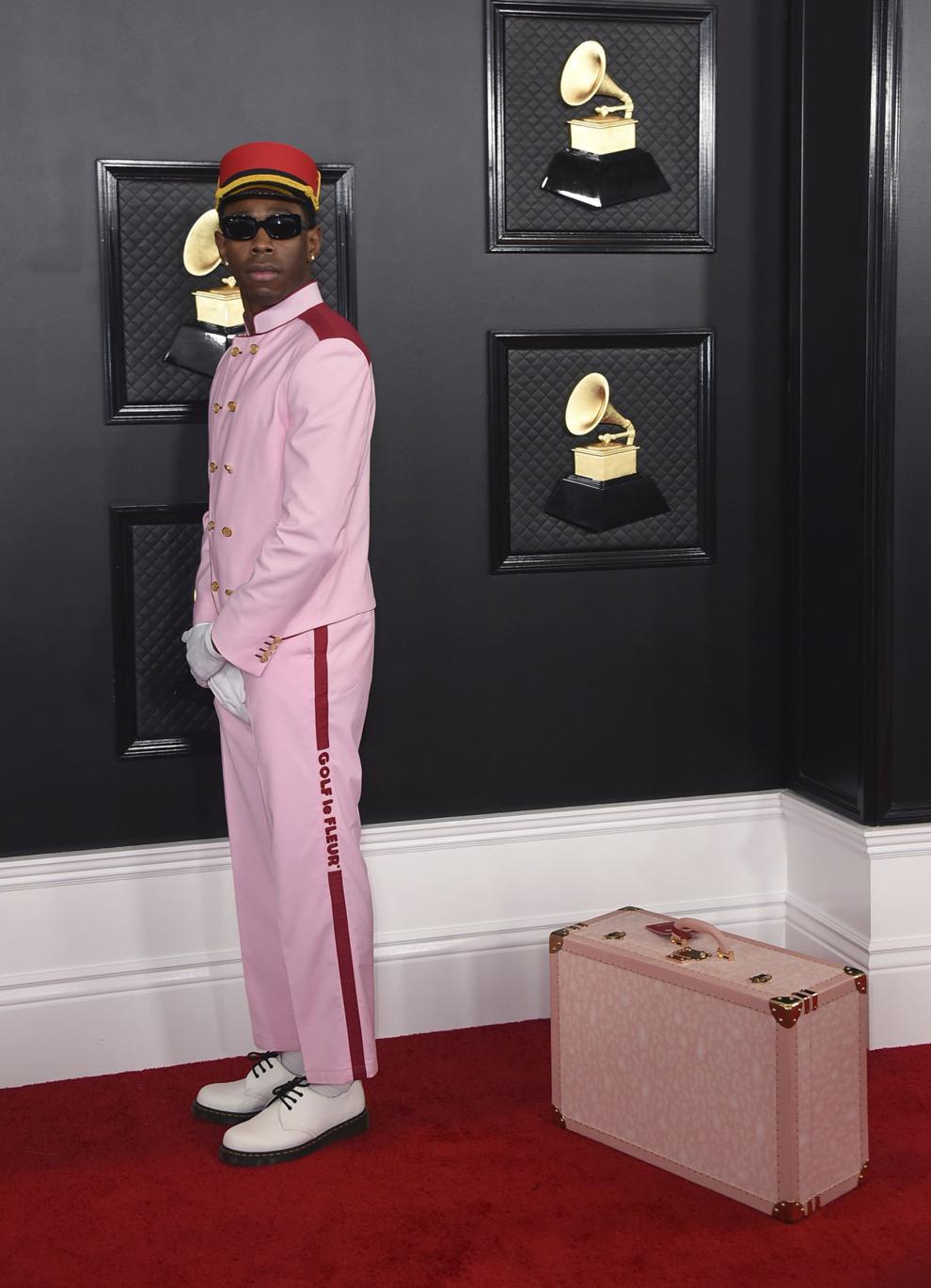 62nd Annual Grammy Awards - Arrivals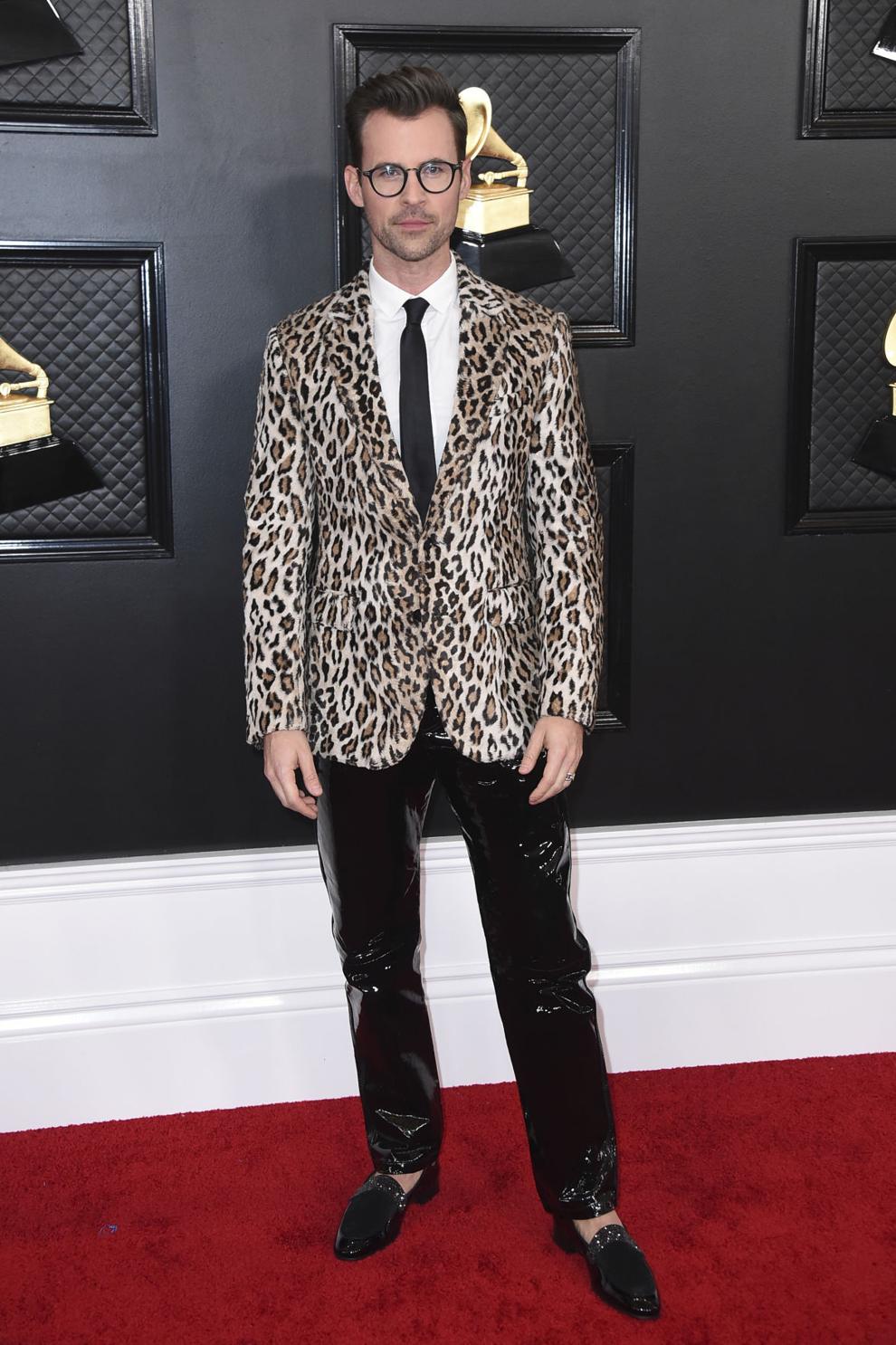 62nd Annual Grammy Awards - Arrivals
62nd Annual Grammy Awards - Arrivals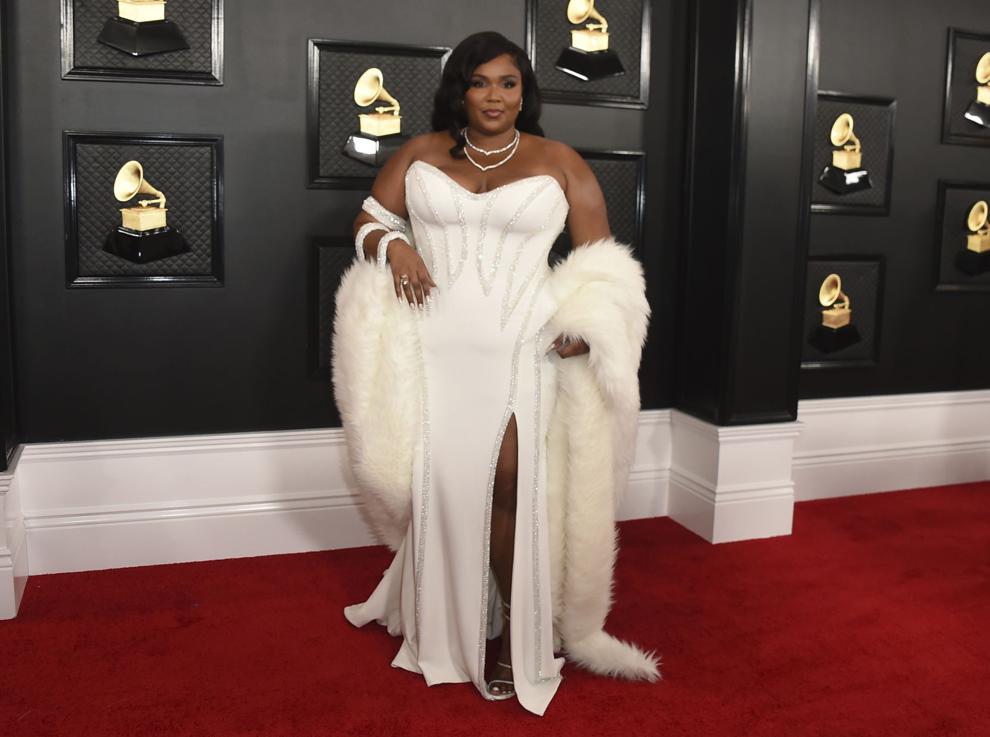 62nd Annual Grammy Awards - Arrivals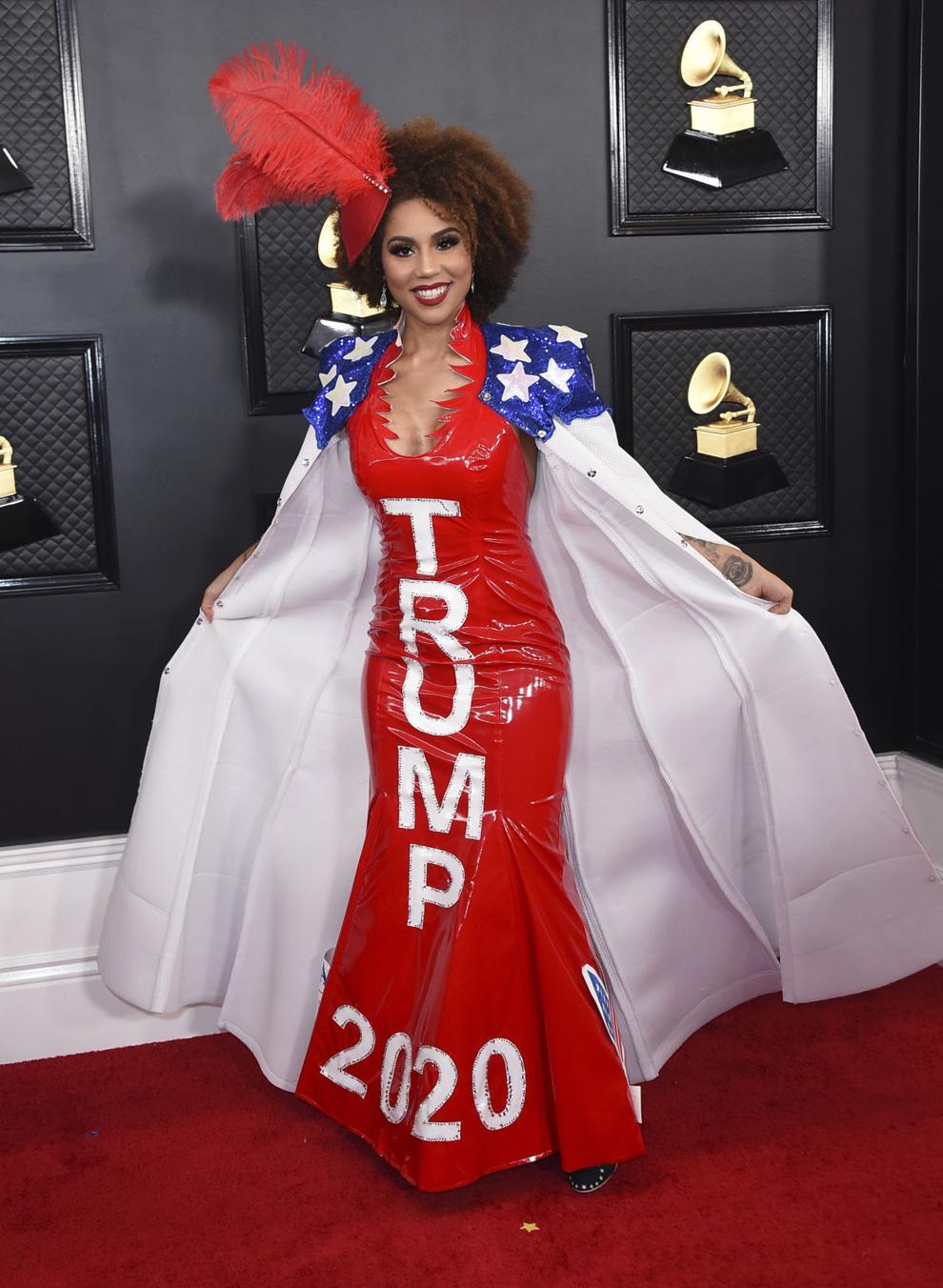 62nd Annual Grammy Awards - Arrivals
62nd Annual Grammy Awards - Arrivals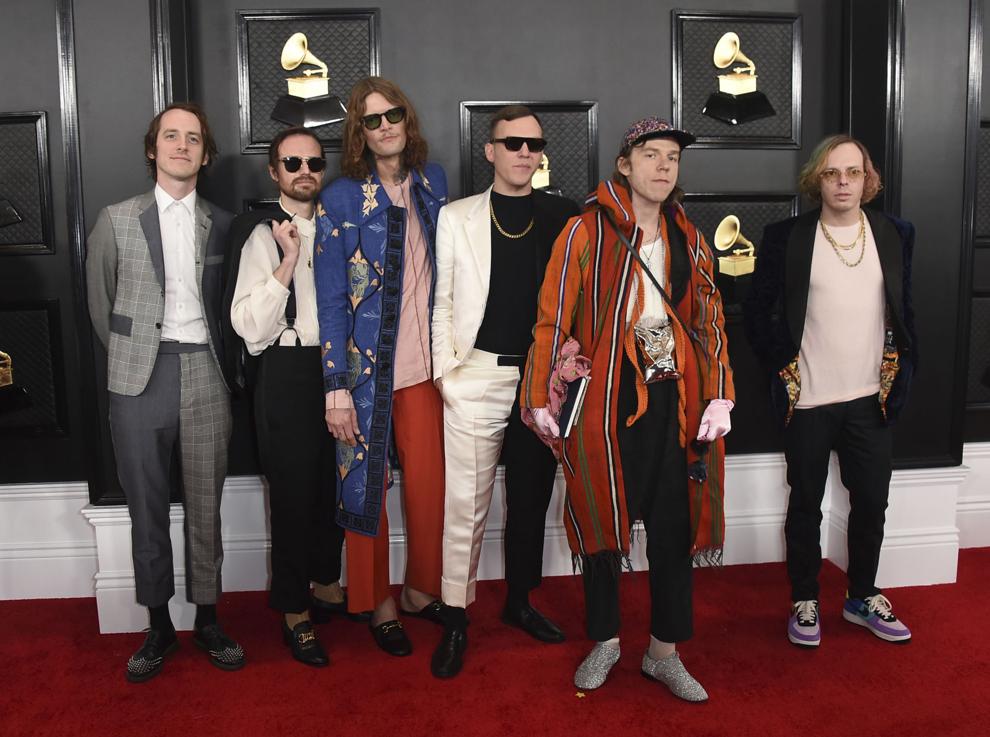 62nd Annual Grammy Awards - Arrivals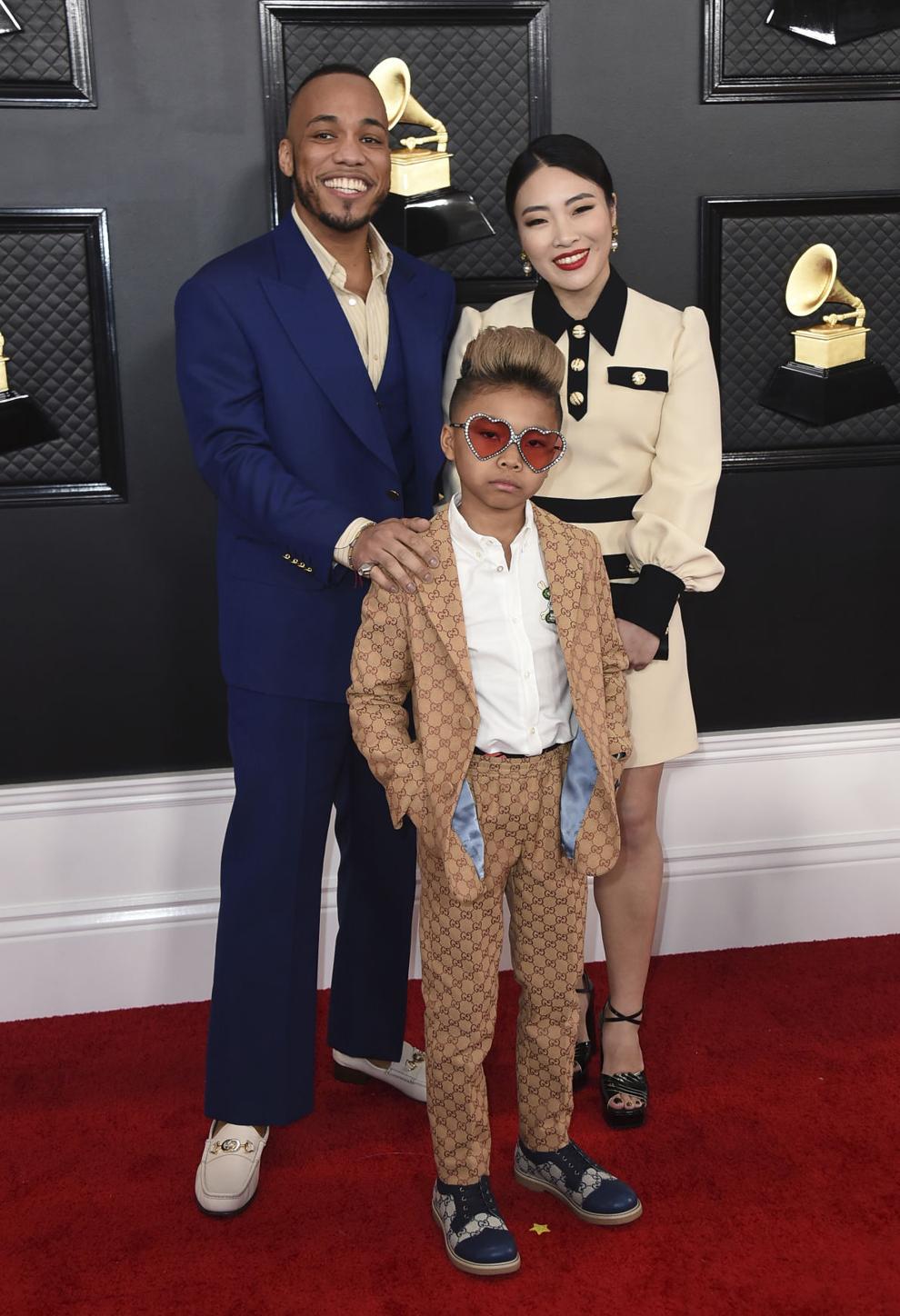 62nd Annual Grammy Awards - Arrivals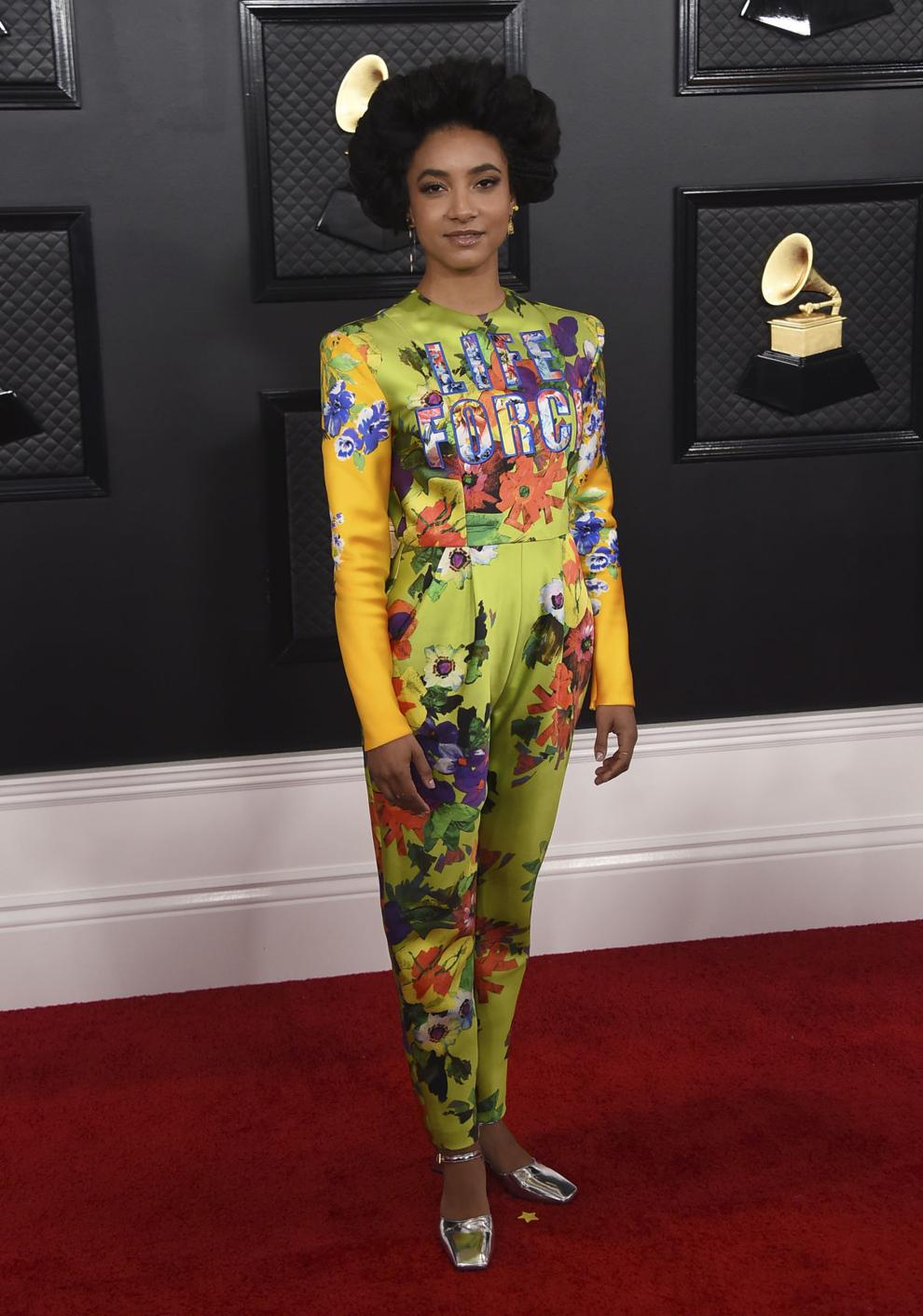 62nd Annual Grammy Awards - Arrivals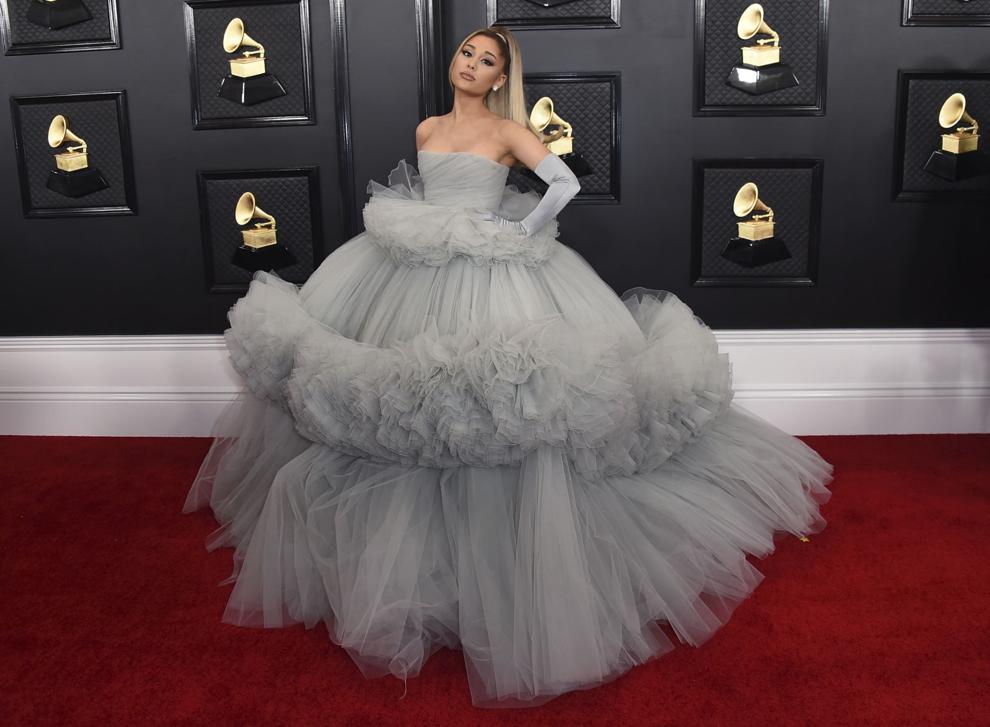 62nd Annual Grammy Awards - Arrivals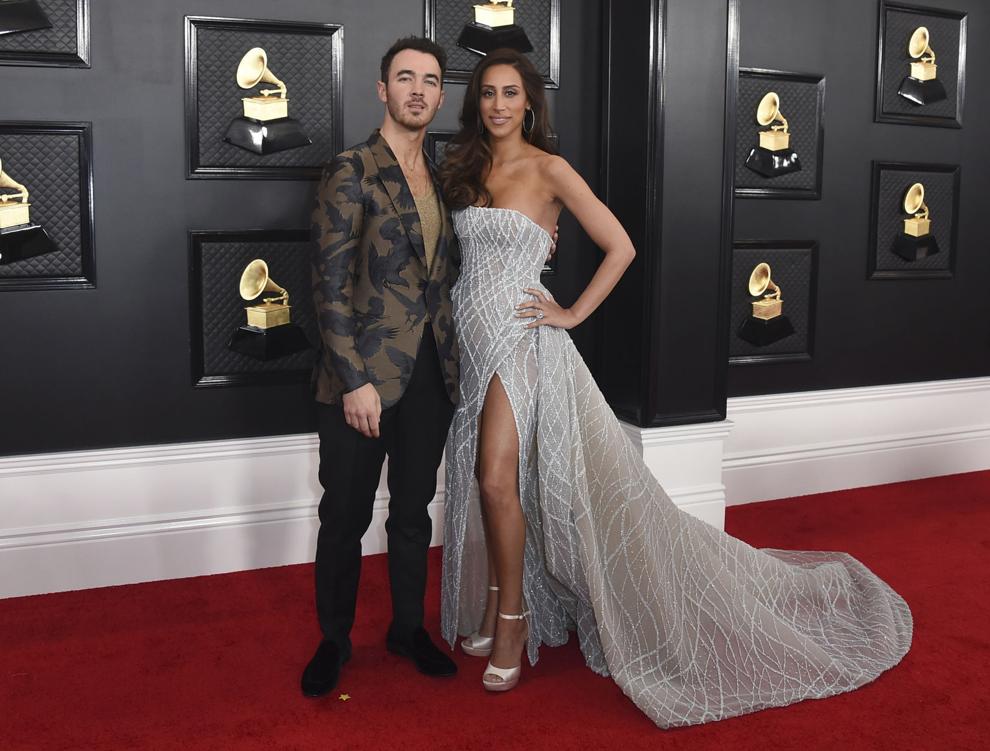 62nd Annual Grammy Awards - Arrivals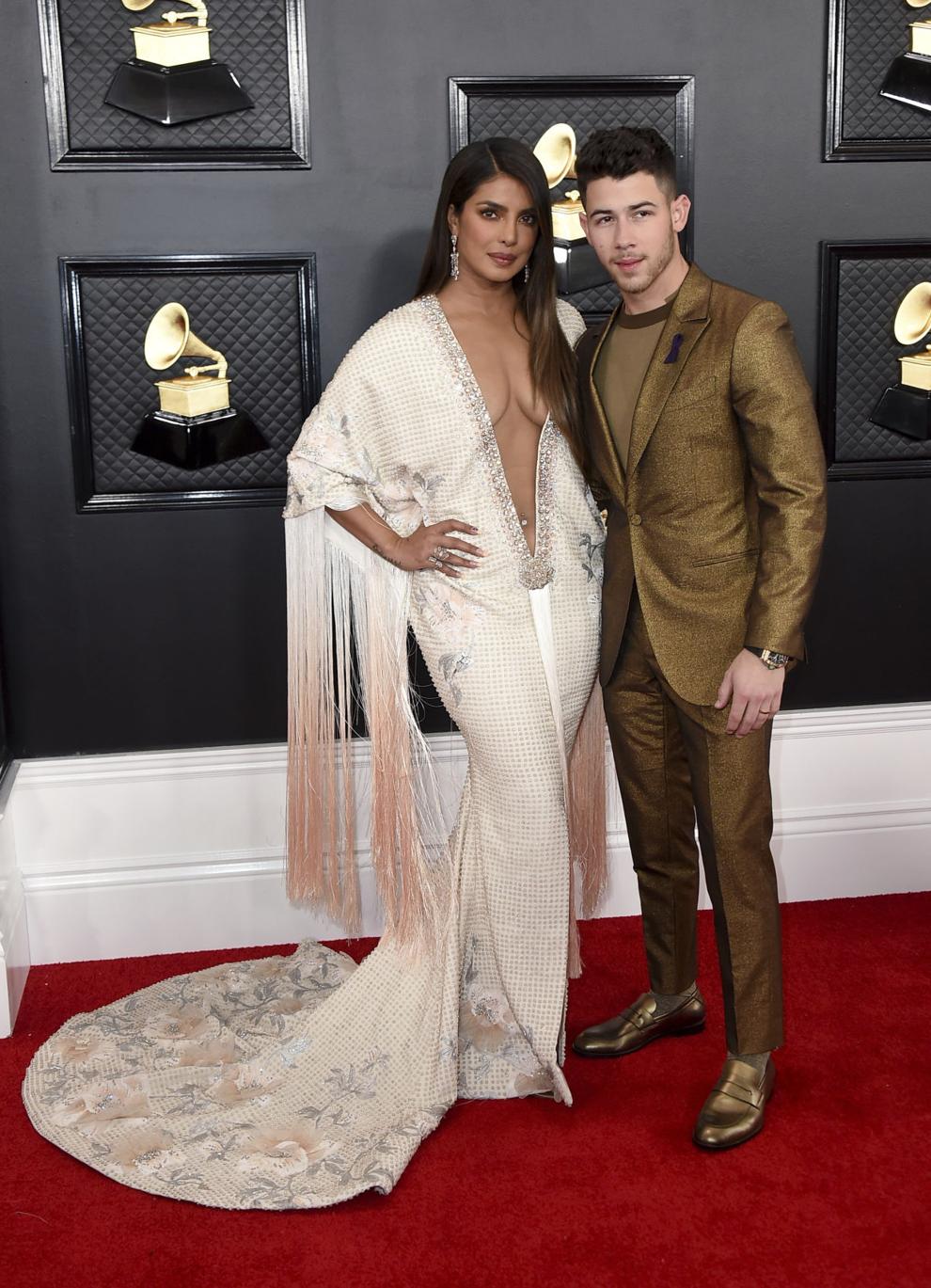 62nd Annual Grammy Awards - Arrivals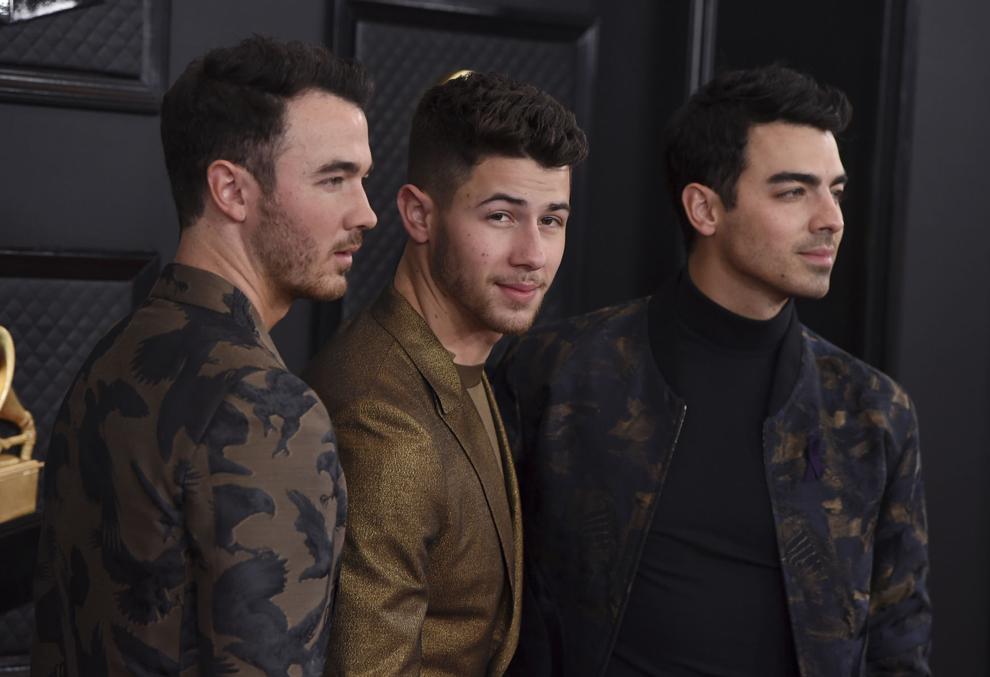 62nd Annual Grammy Awards - Arrivals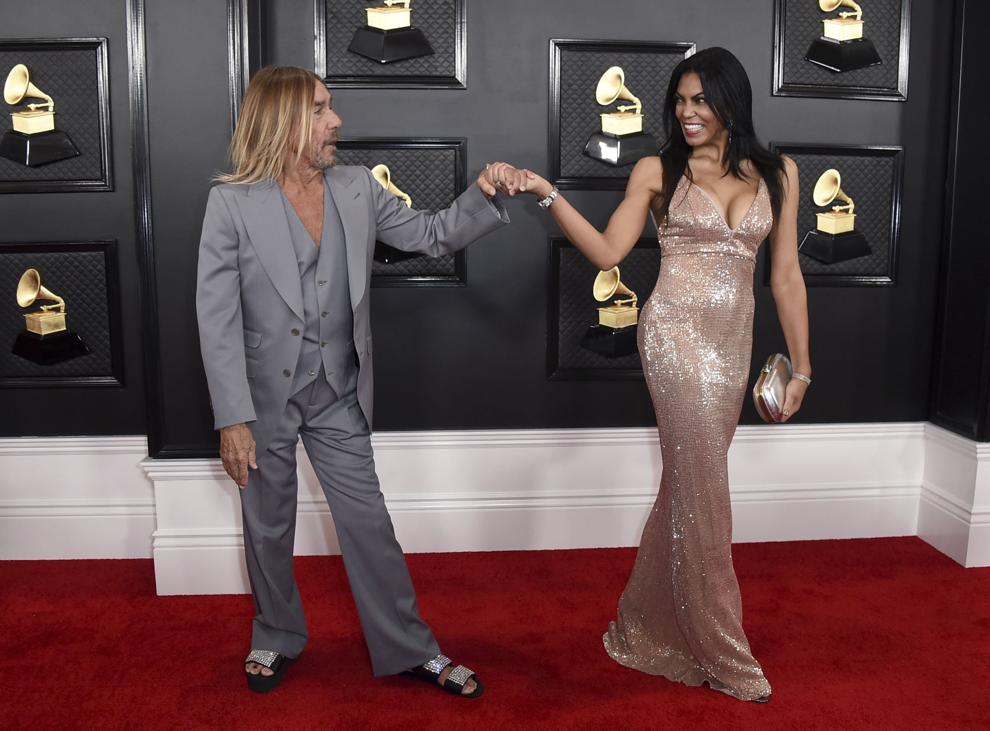 62nd Annual Grammy Awards - Arrivals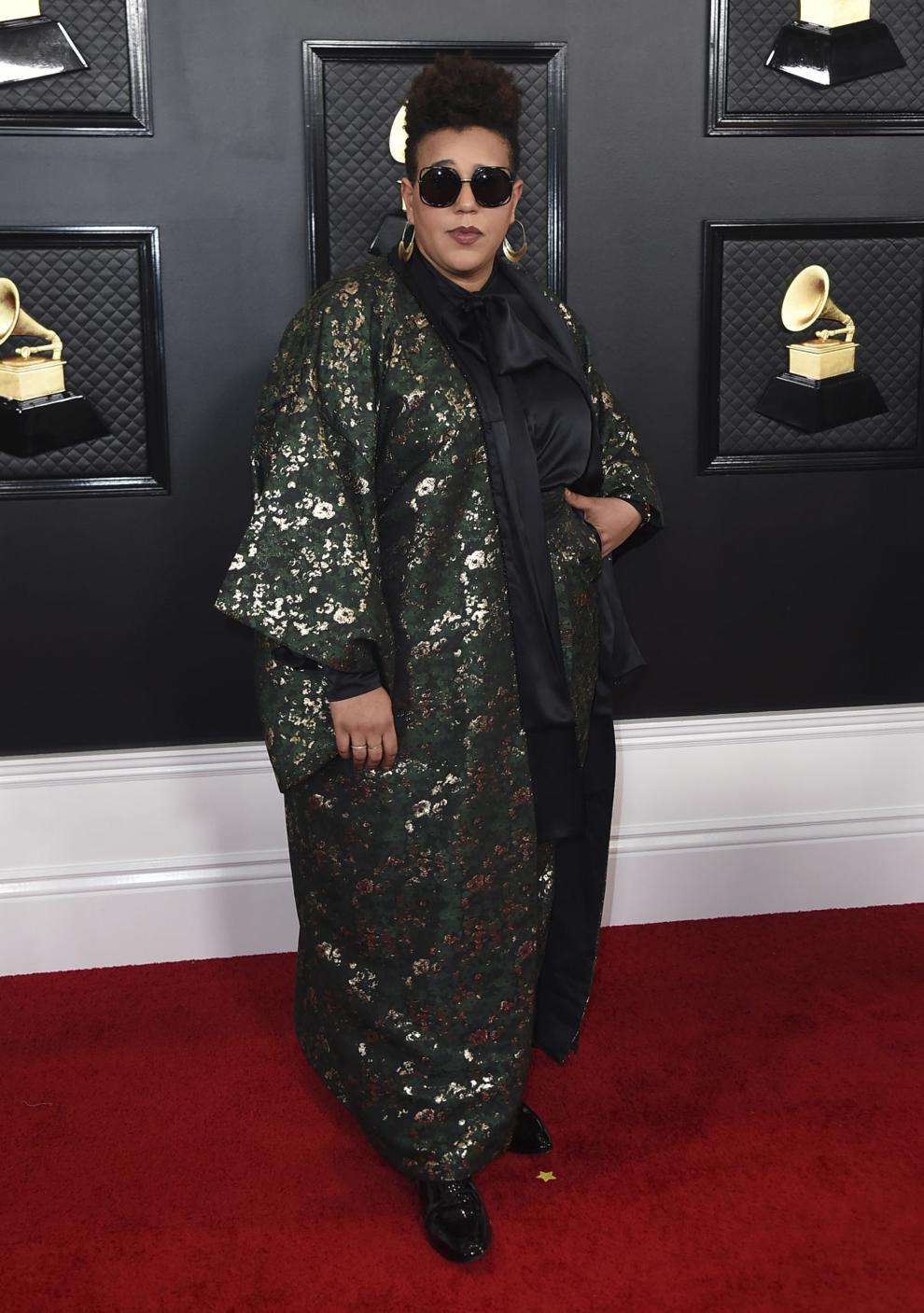 62nd Annual Grammy Awards - Arrivals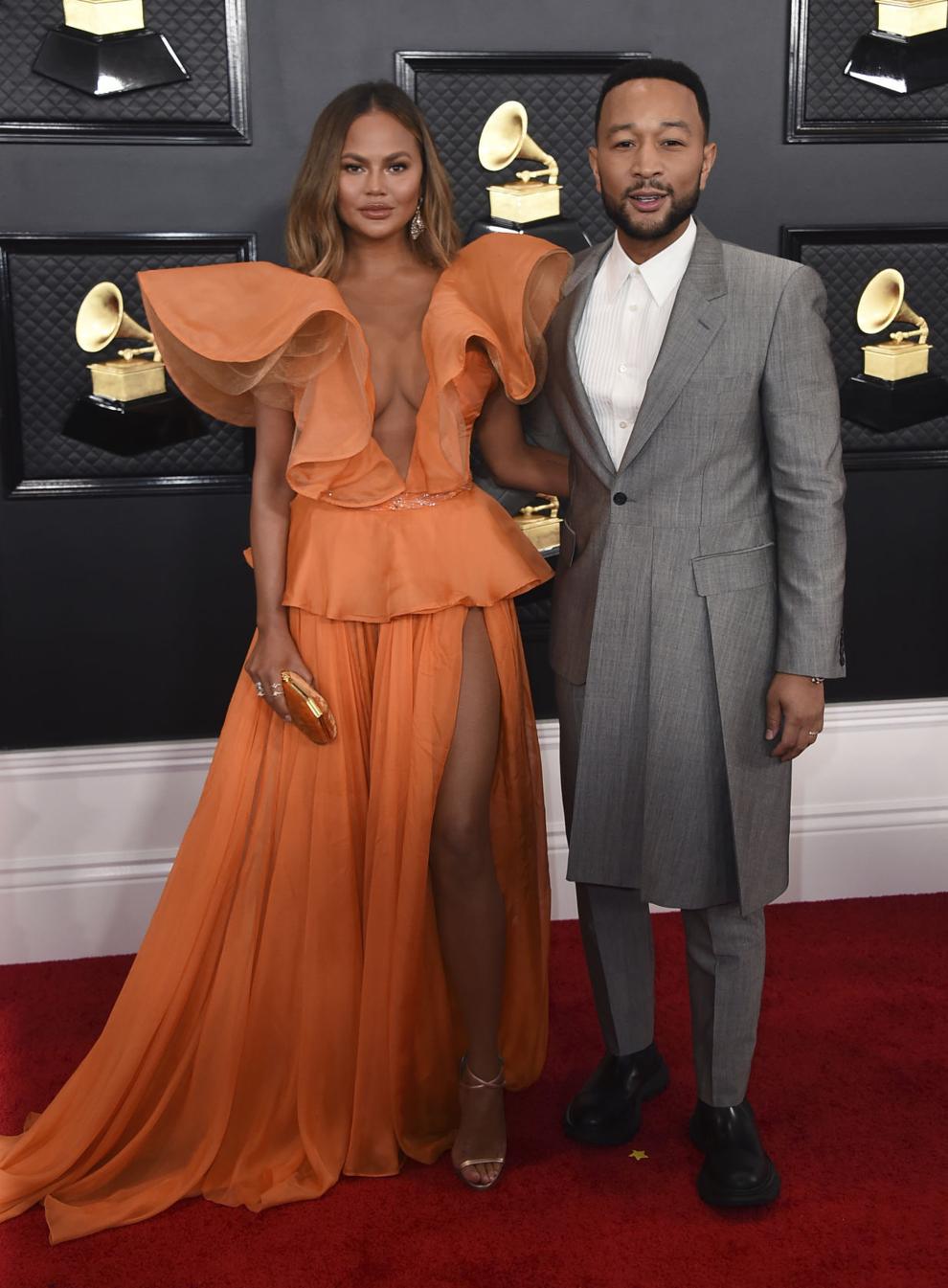 62nd Annual Grammy Awards - Arrivals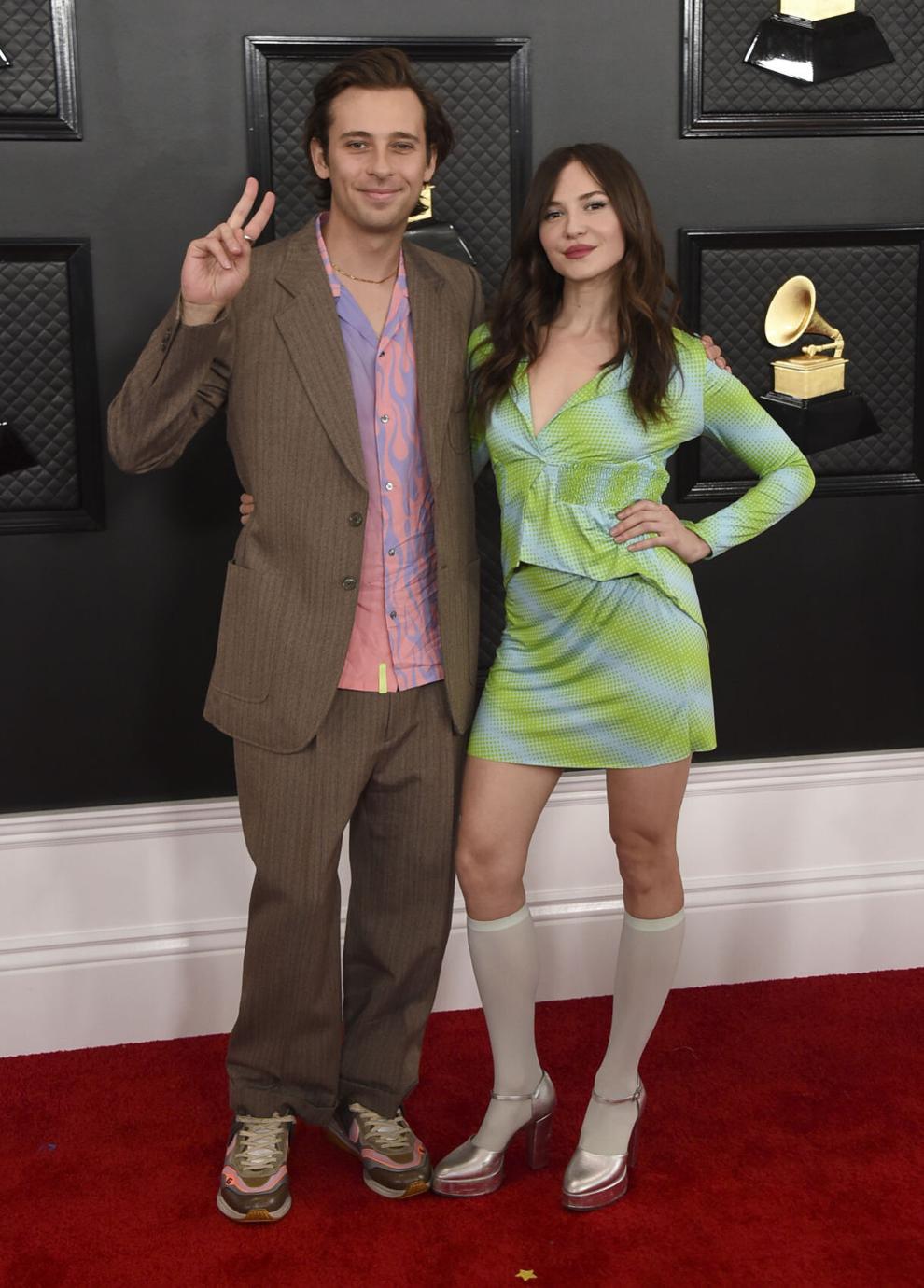 62nd Annual Grammy Awards - Arrivals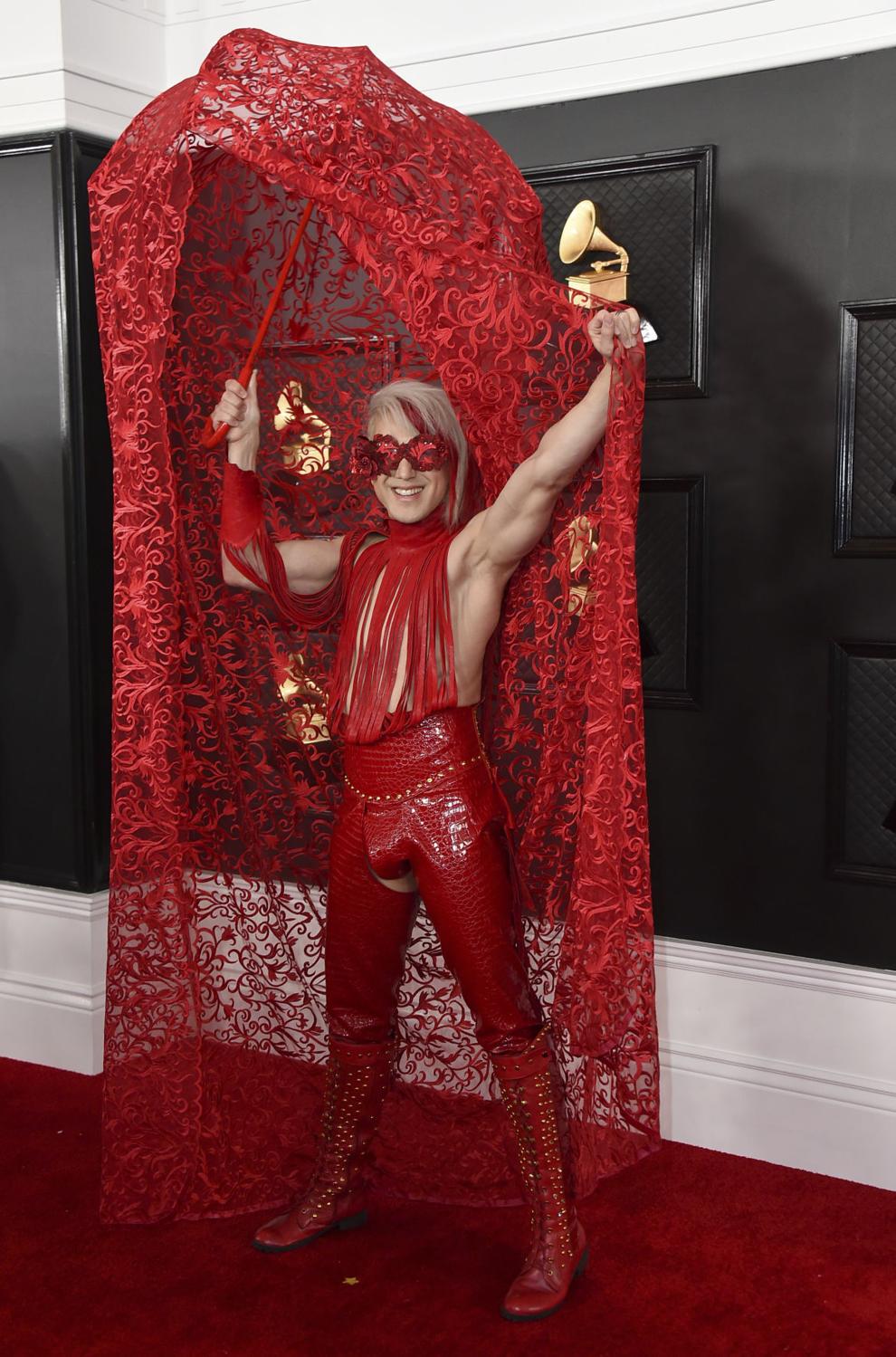 62nd Annual Grammy Awards - Arrivals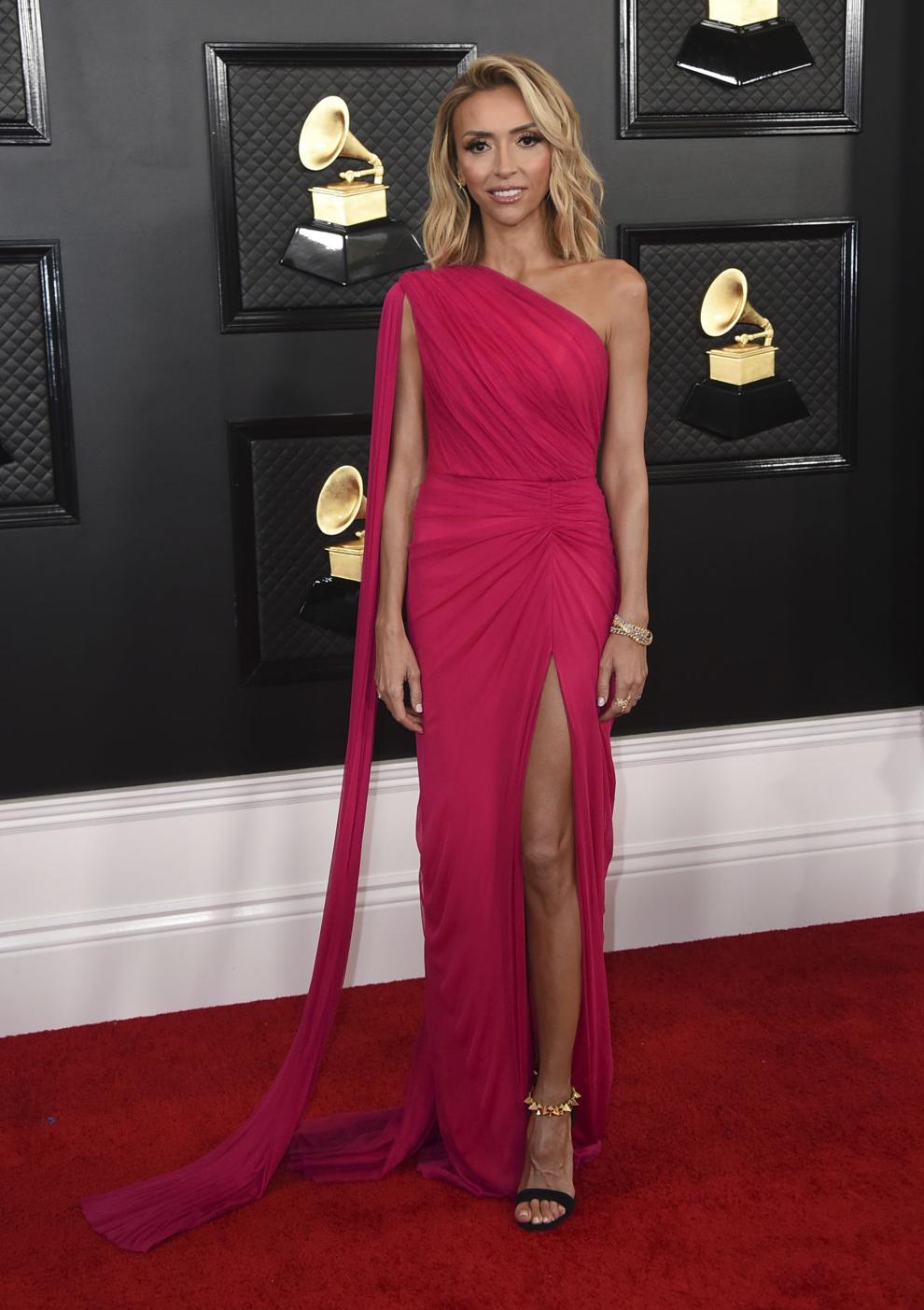 62nd Annual Grammy Awards - Arrivals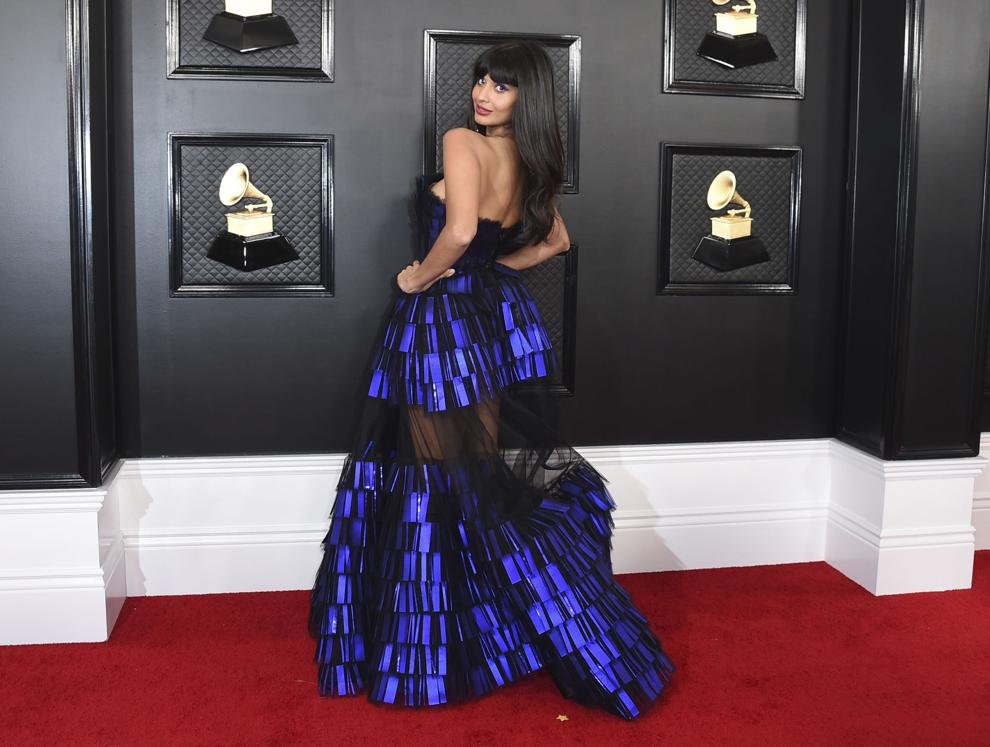 62nd Annual Grammy Awards - Arrivals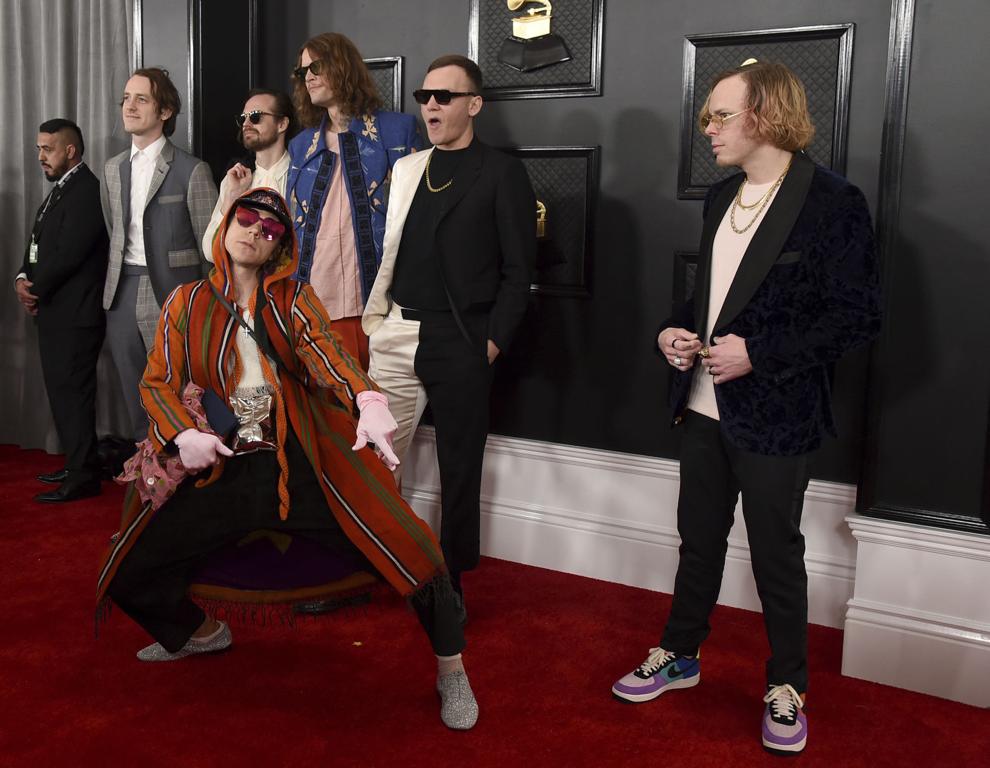 62nd Annual Grammy Awards - Arrivals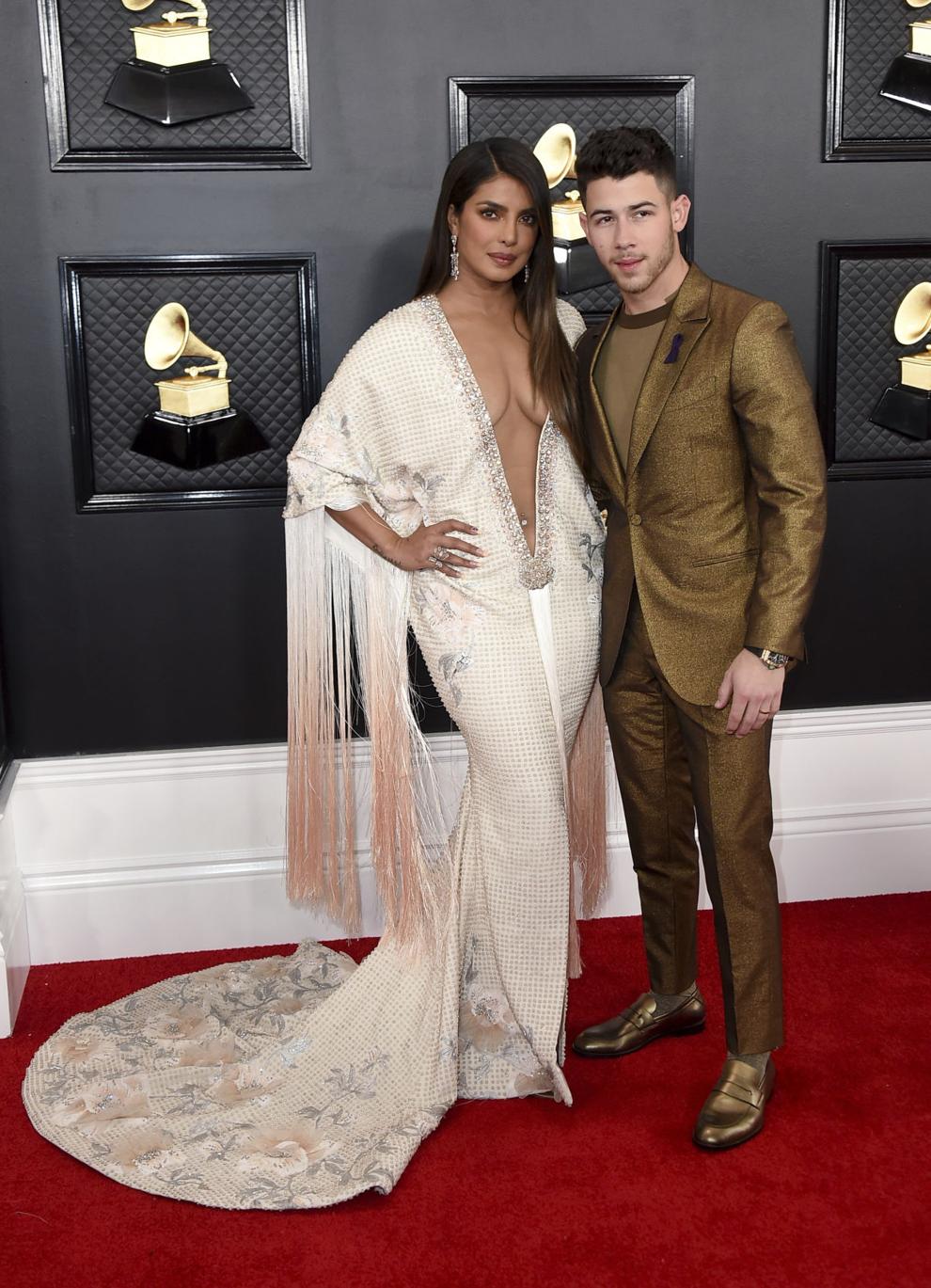 62nd Annual Grammy Awards - Arrivals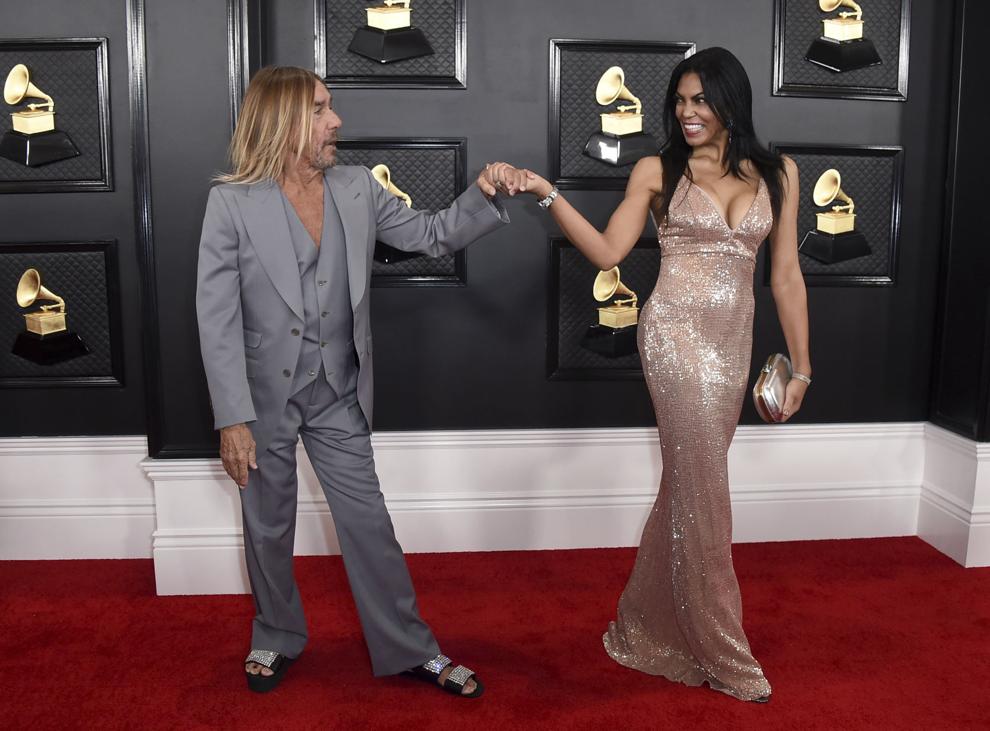 62nd Annual Grammy Awards - Arrivals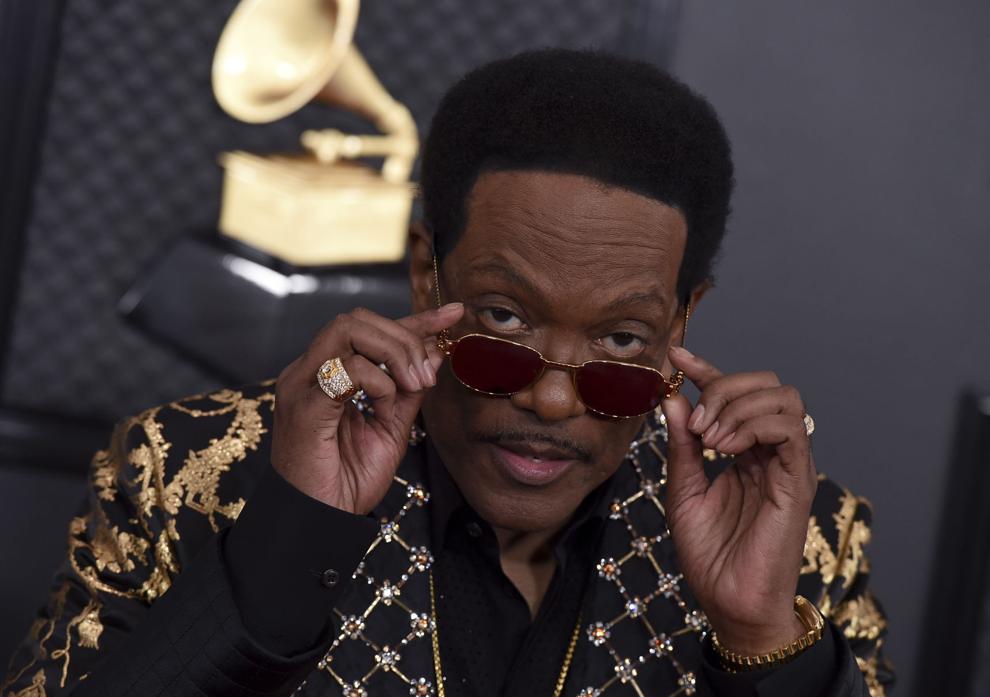 62nd Annual Grammy Awards - Arrivals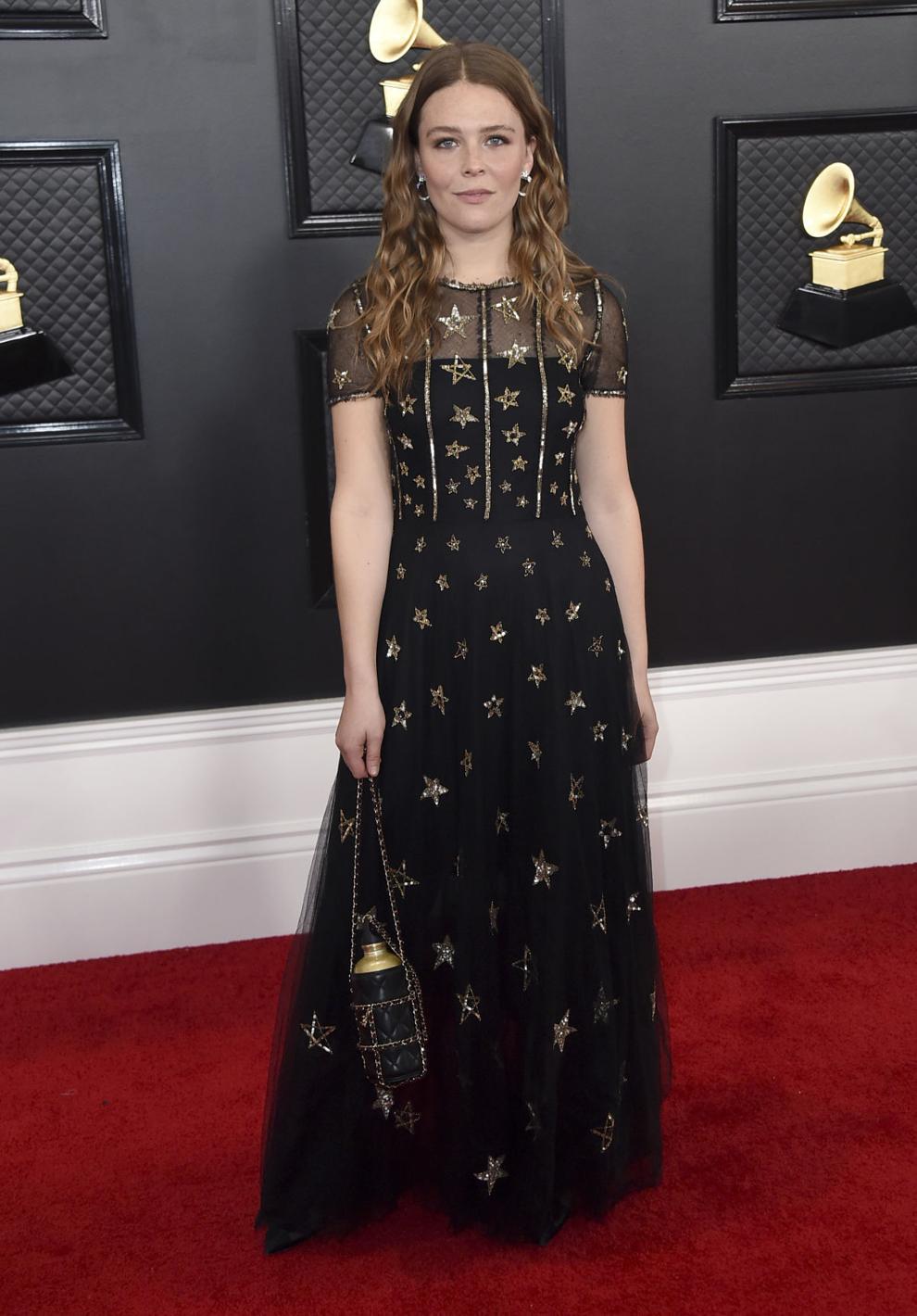 62nd Annual Grammy Awards - Arrivals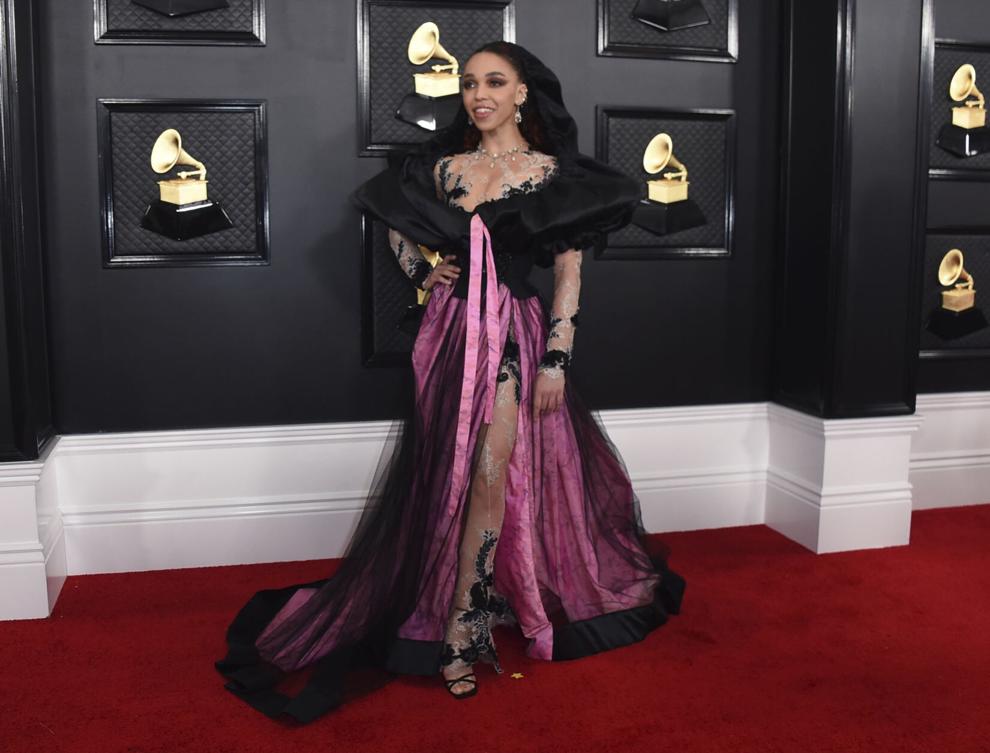 62nd Annual Grammy Awards - Arrivals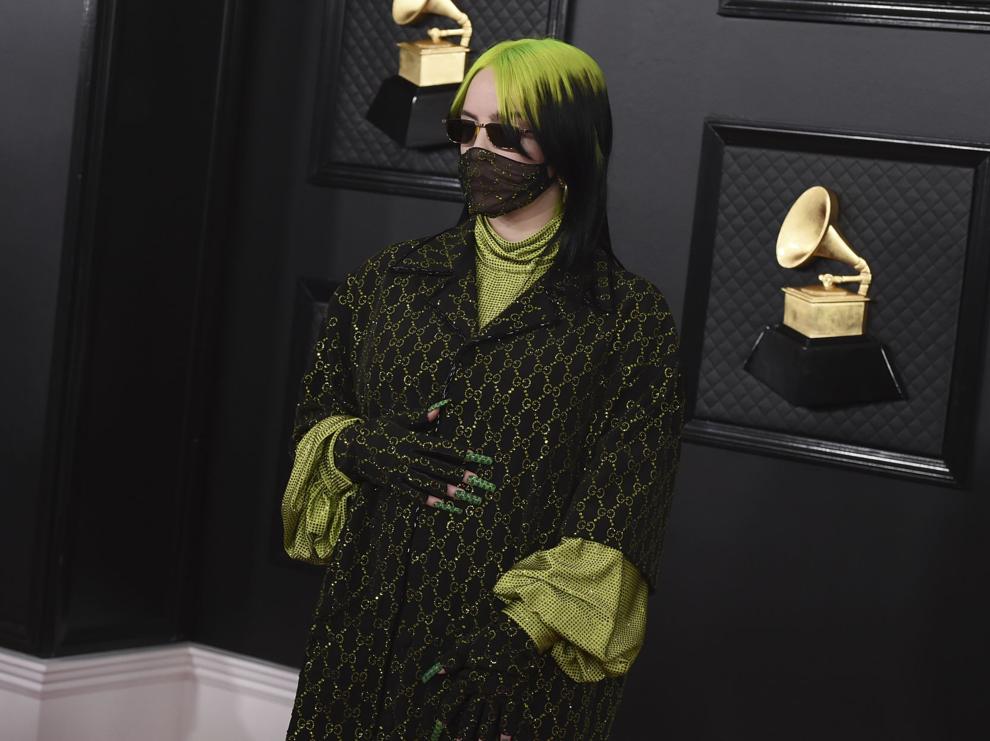 62nd Annual Grammy Awards - Arrivals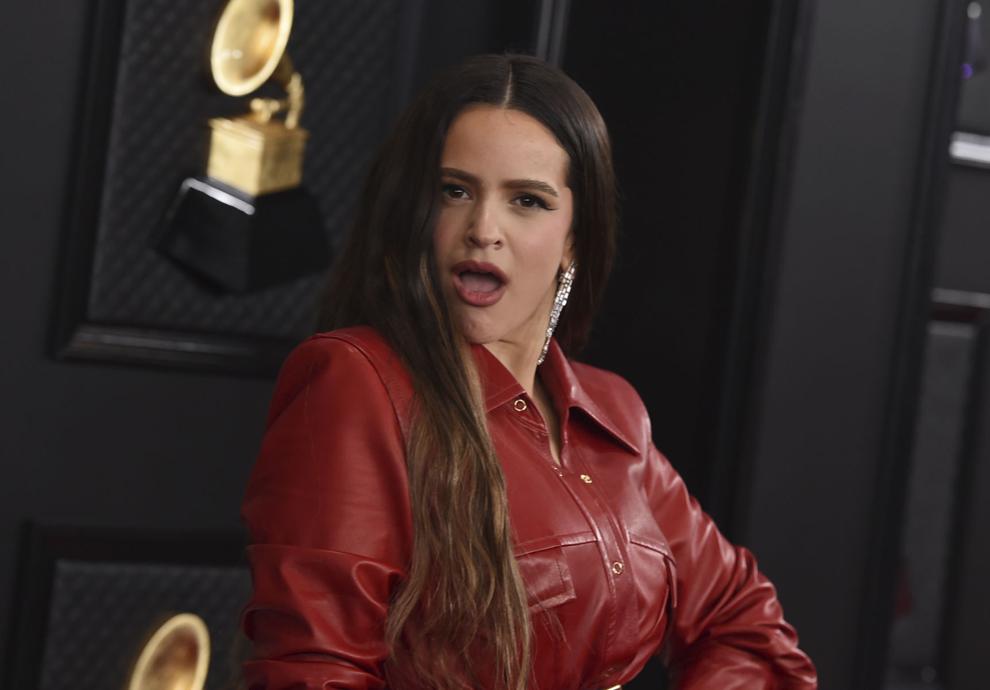 62nd Annual Grammy Awards - Arrivals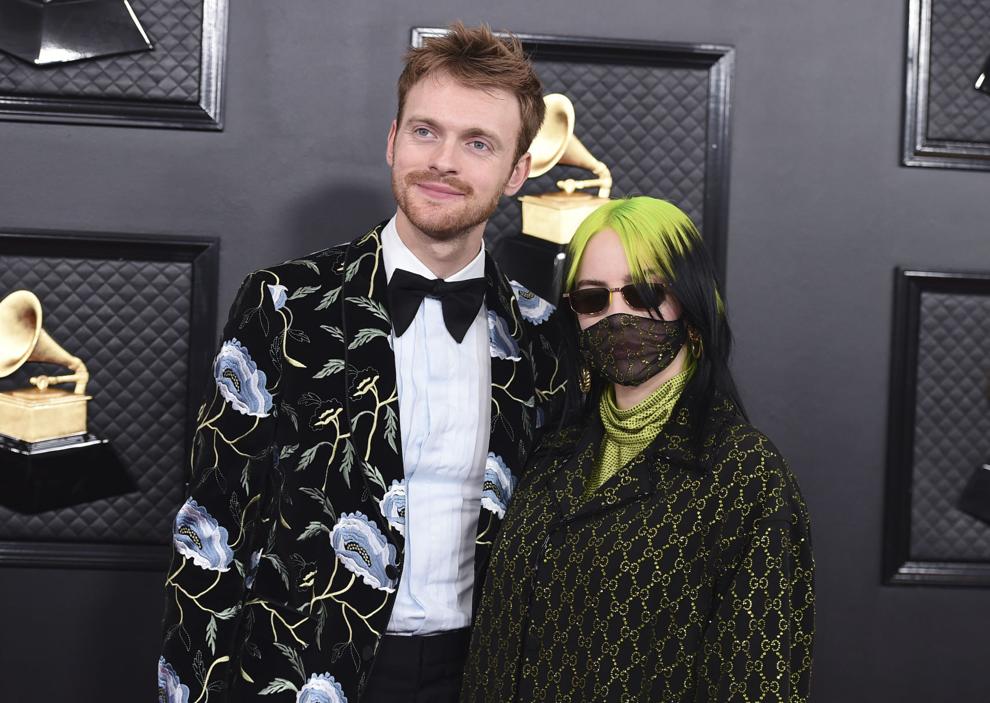 62nd Annual Grammy Awards - Arrivals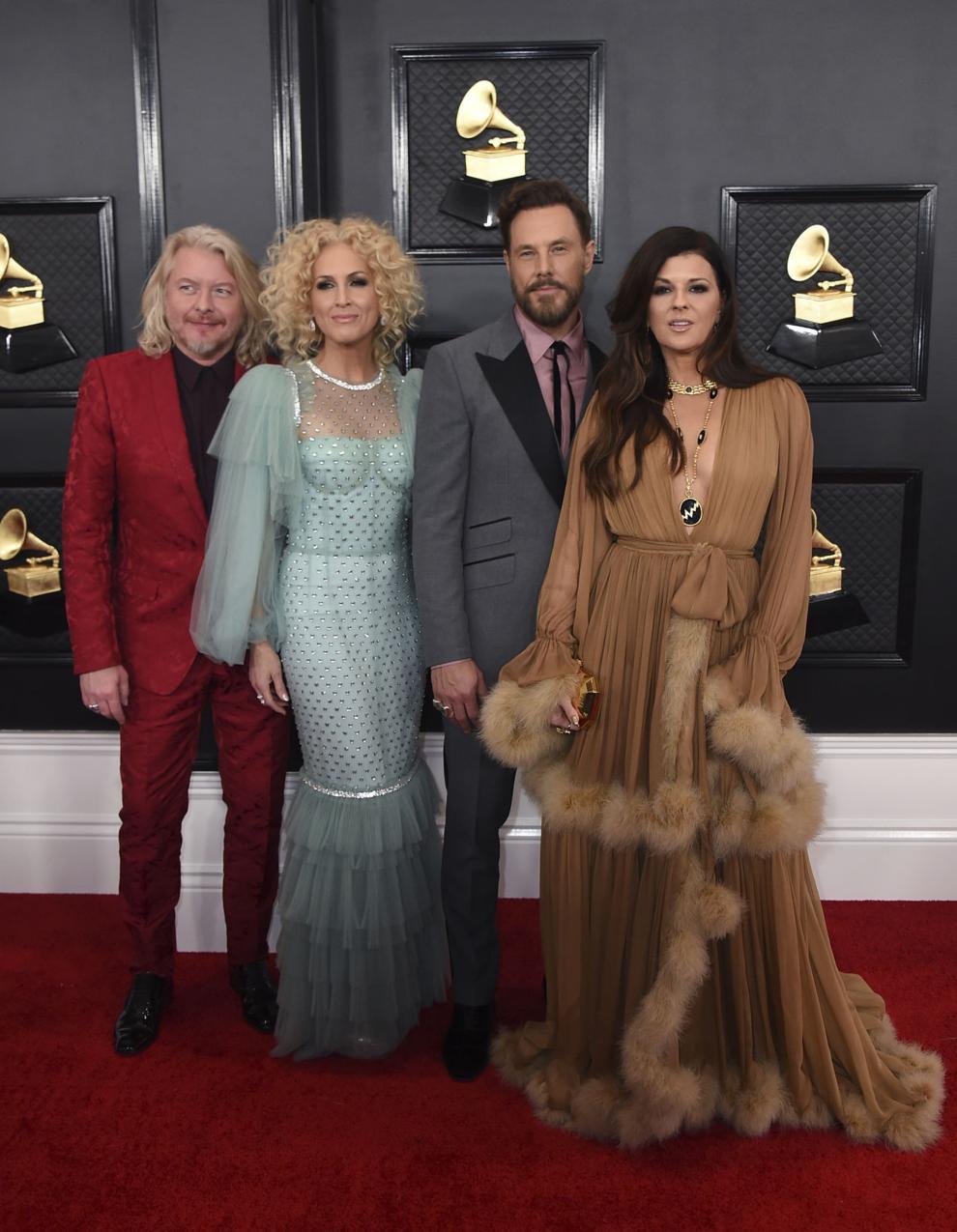 62nd Annual Grammy Awards - Arrivals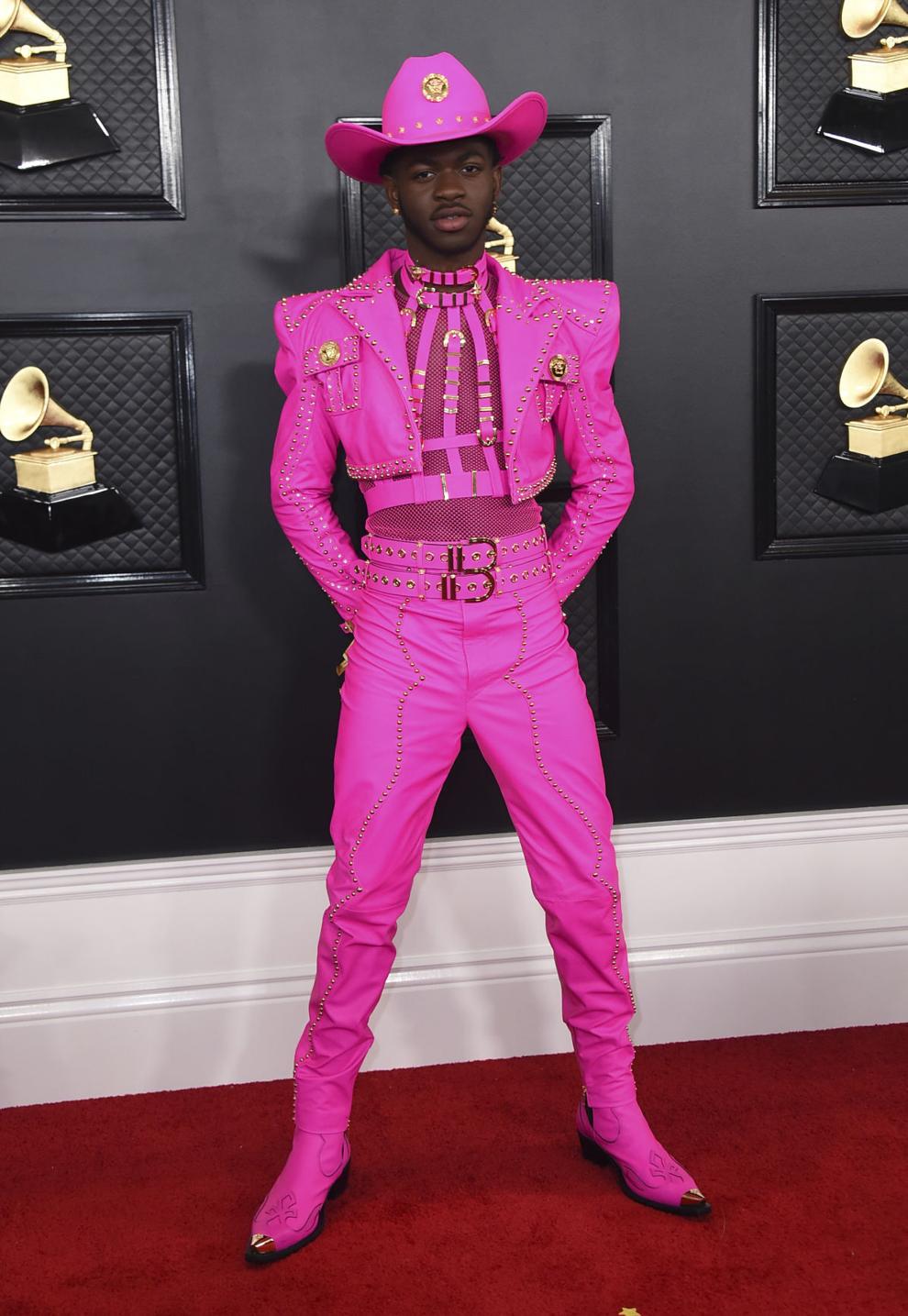 62nd Annual Grammy Awards - Arrivals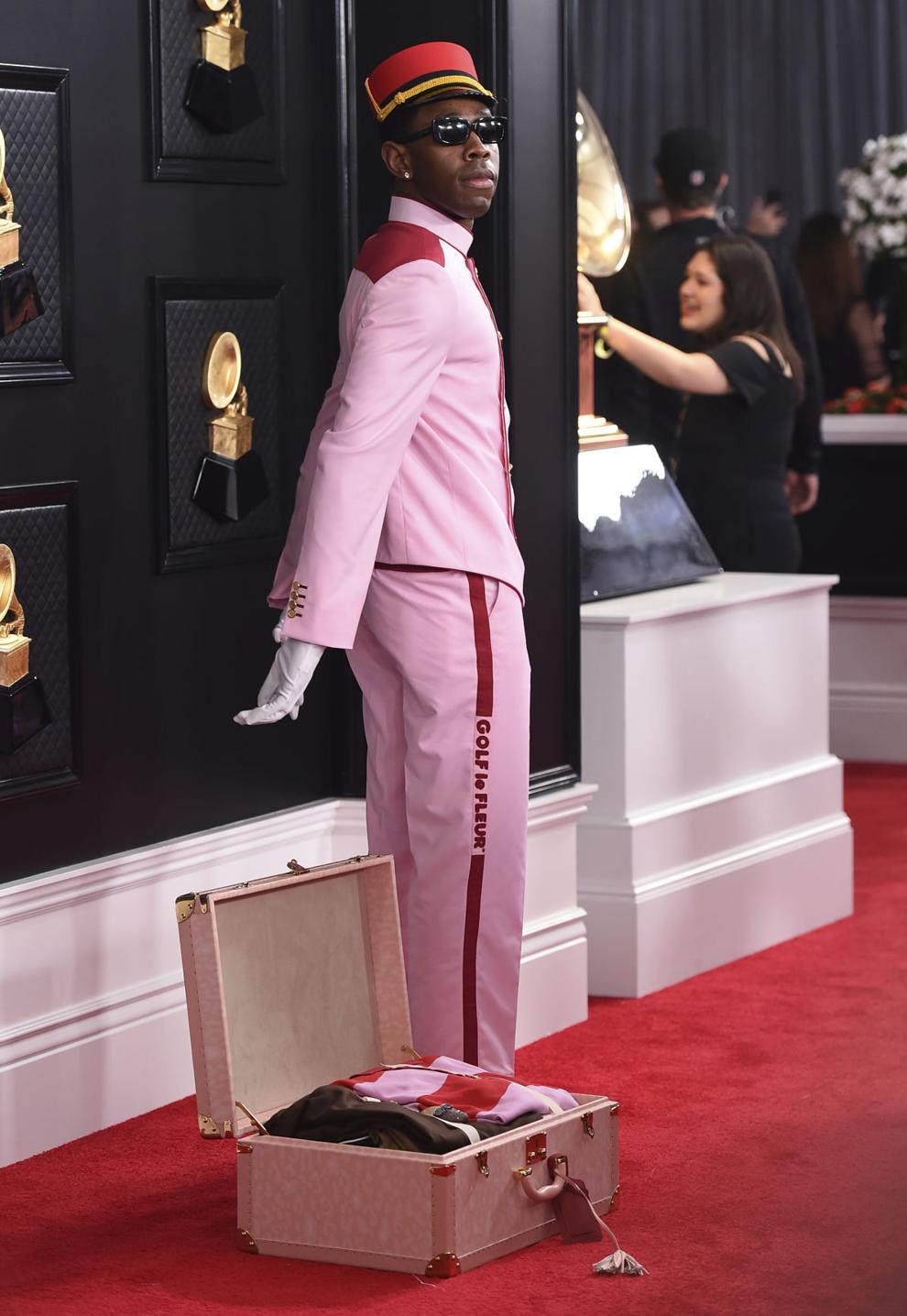 62nd Annual Grammy Awards - Arrivals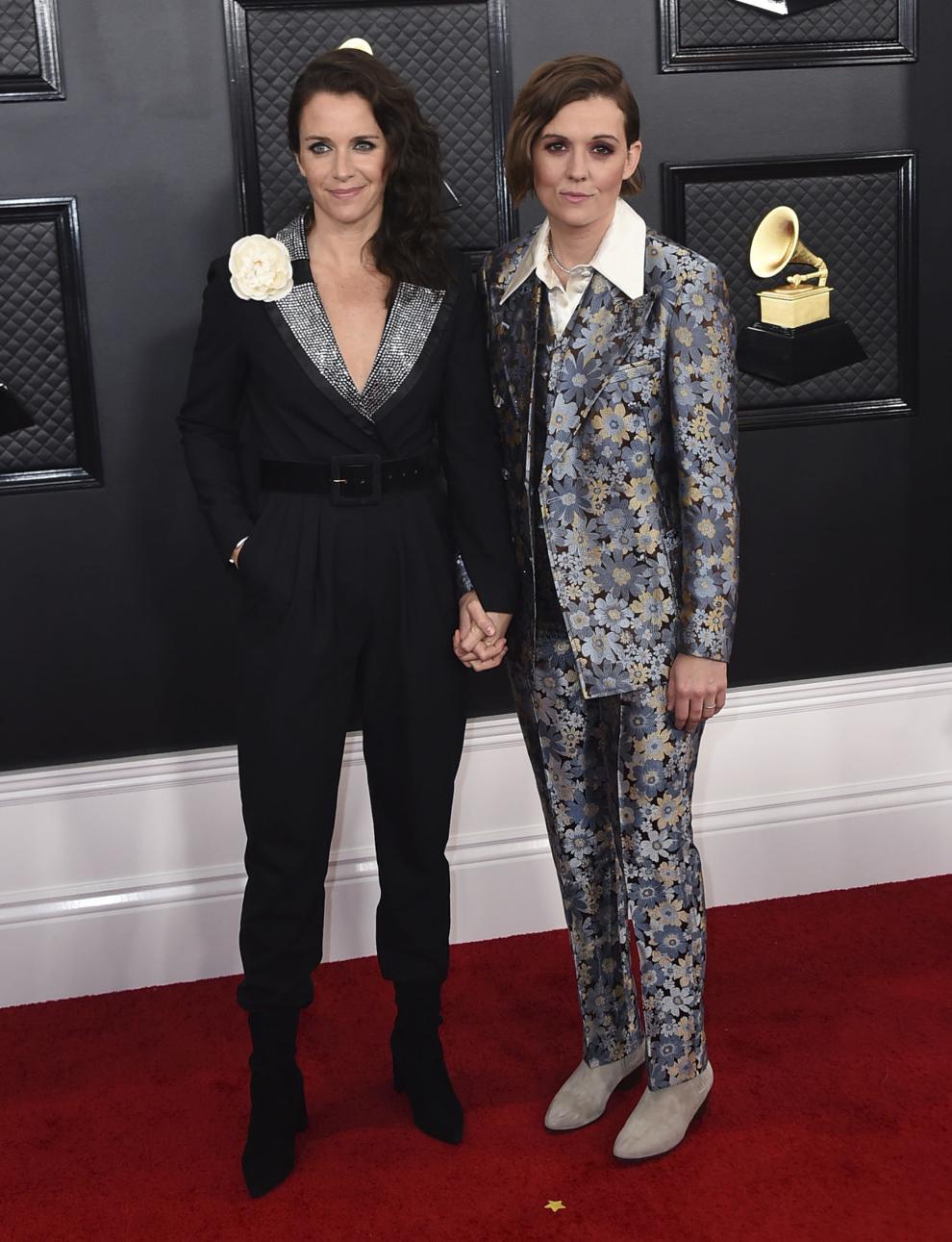 62nd Annual Grammy Awards - Arrivals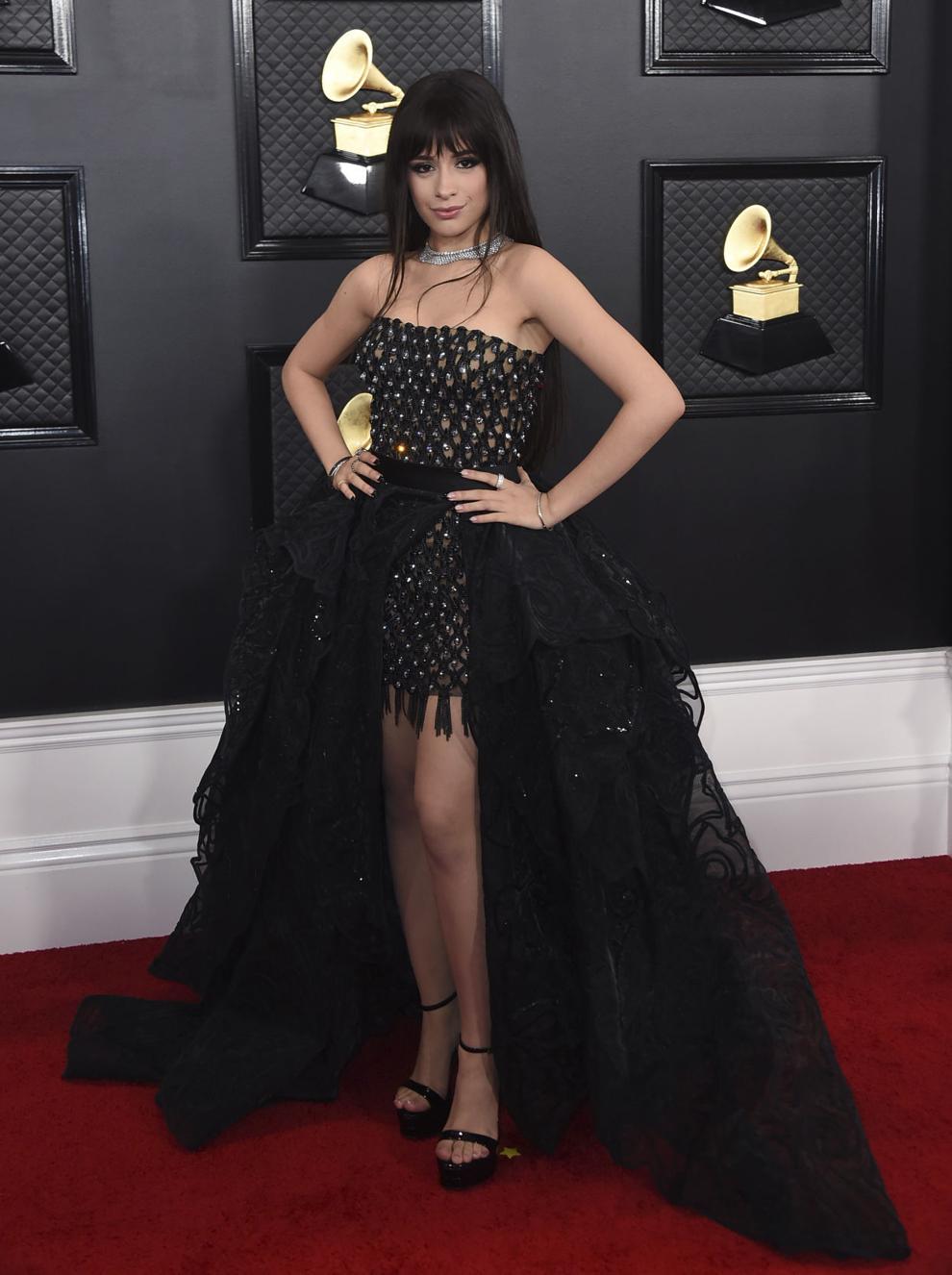 62nd Annual Grammy Awards - Arrivals
62nd Annual Grammy Awards - Arrivals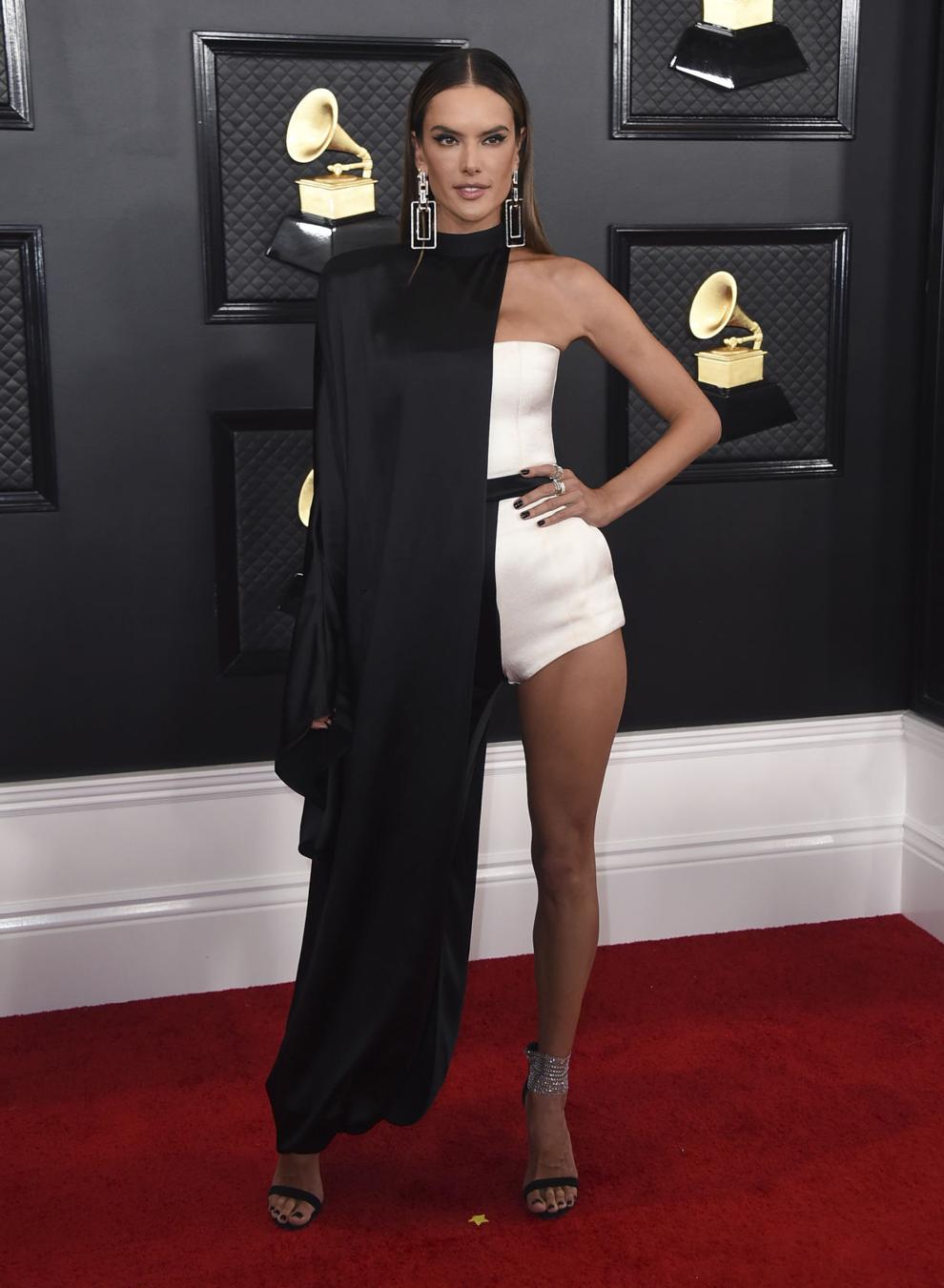 62nd Annual Grammy Awards - Arrivals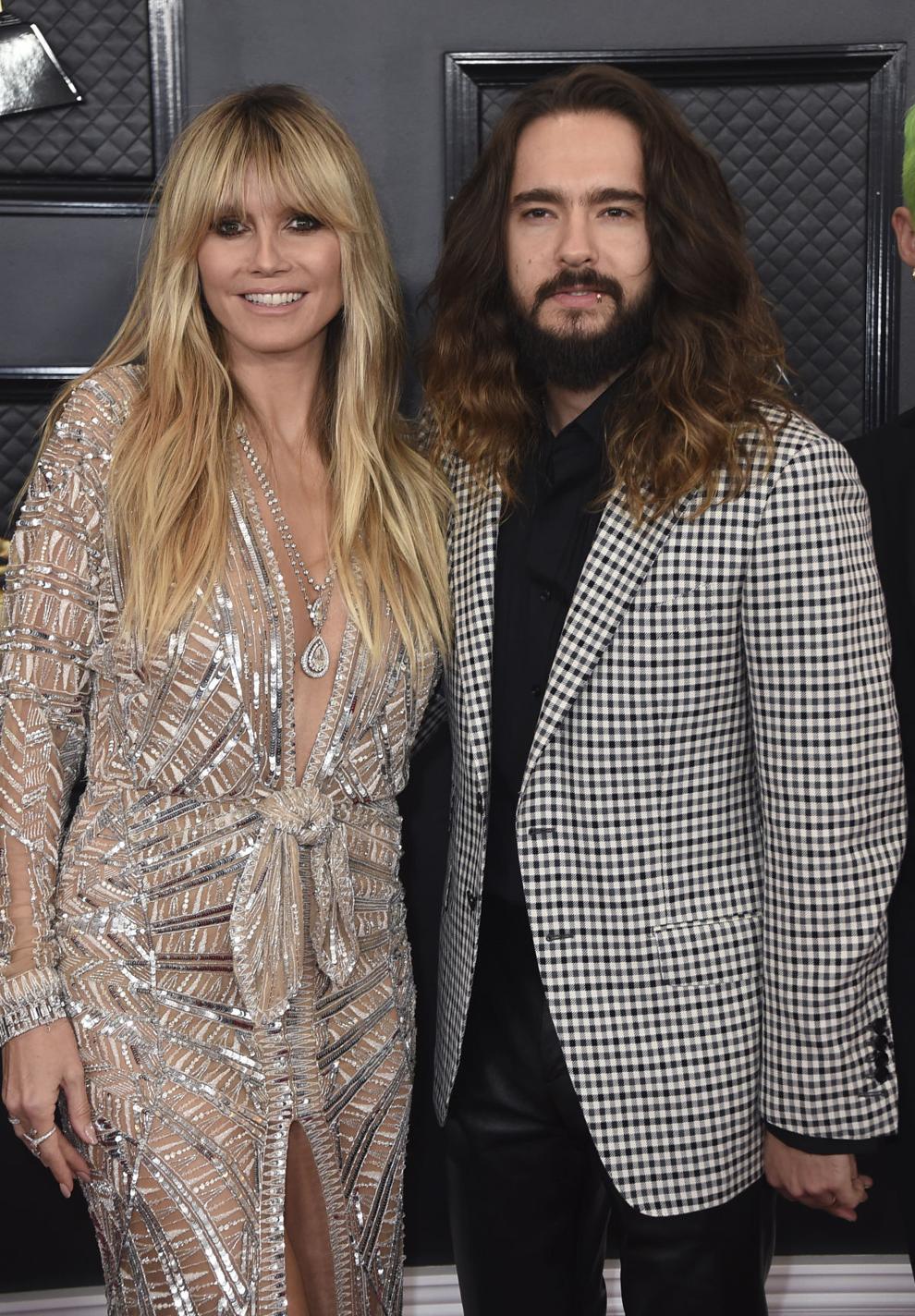 62nd Annual Grammy Awards - Arrivals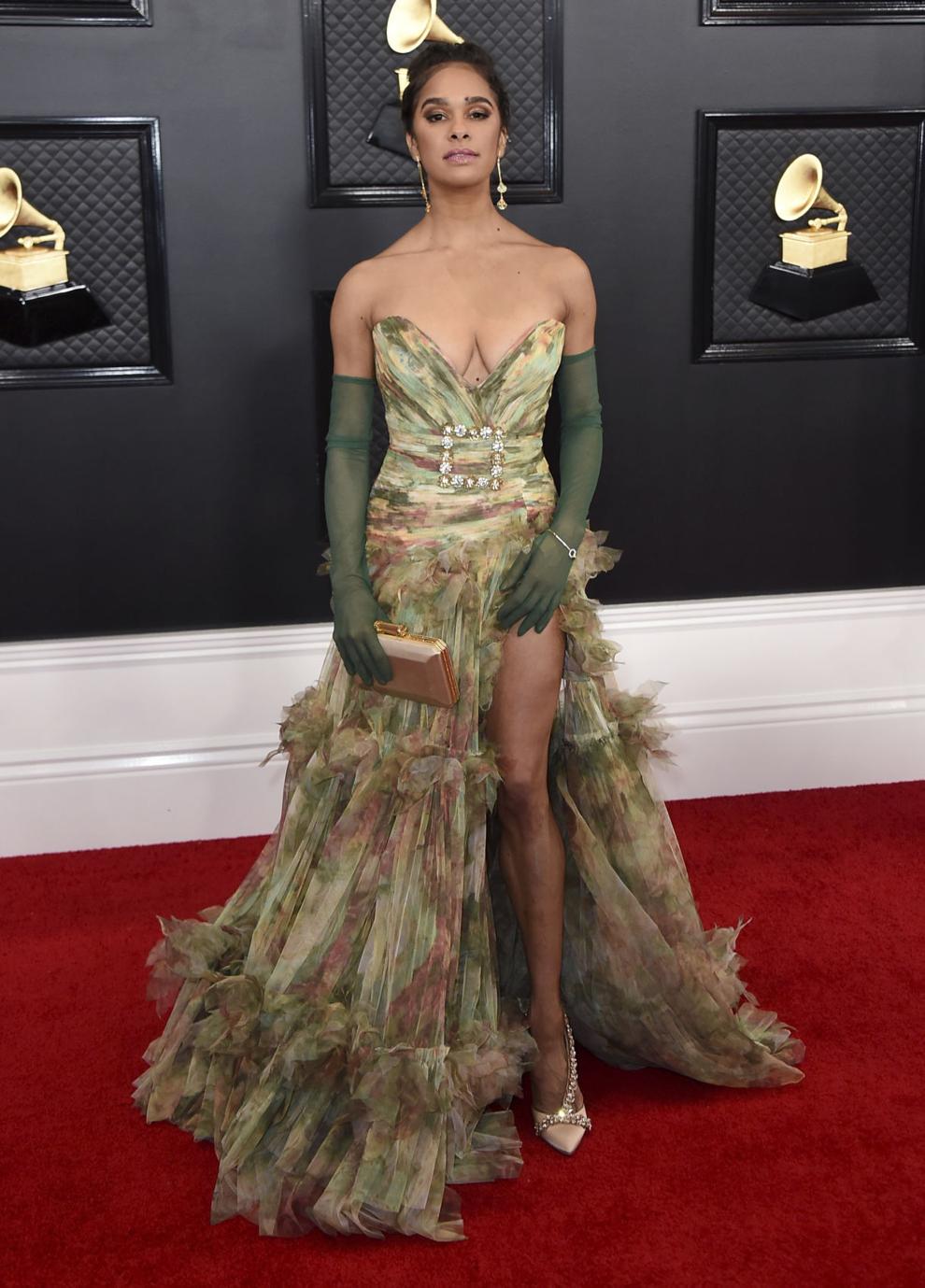 62nd Annual Grammy Awards - Arrivals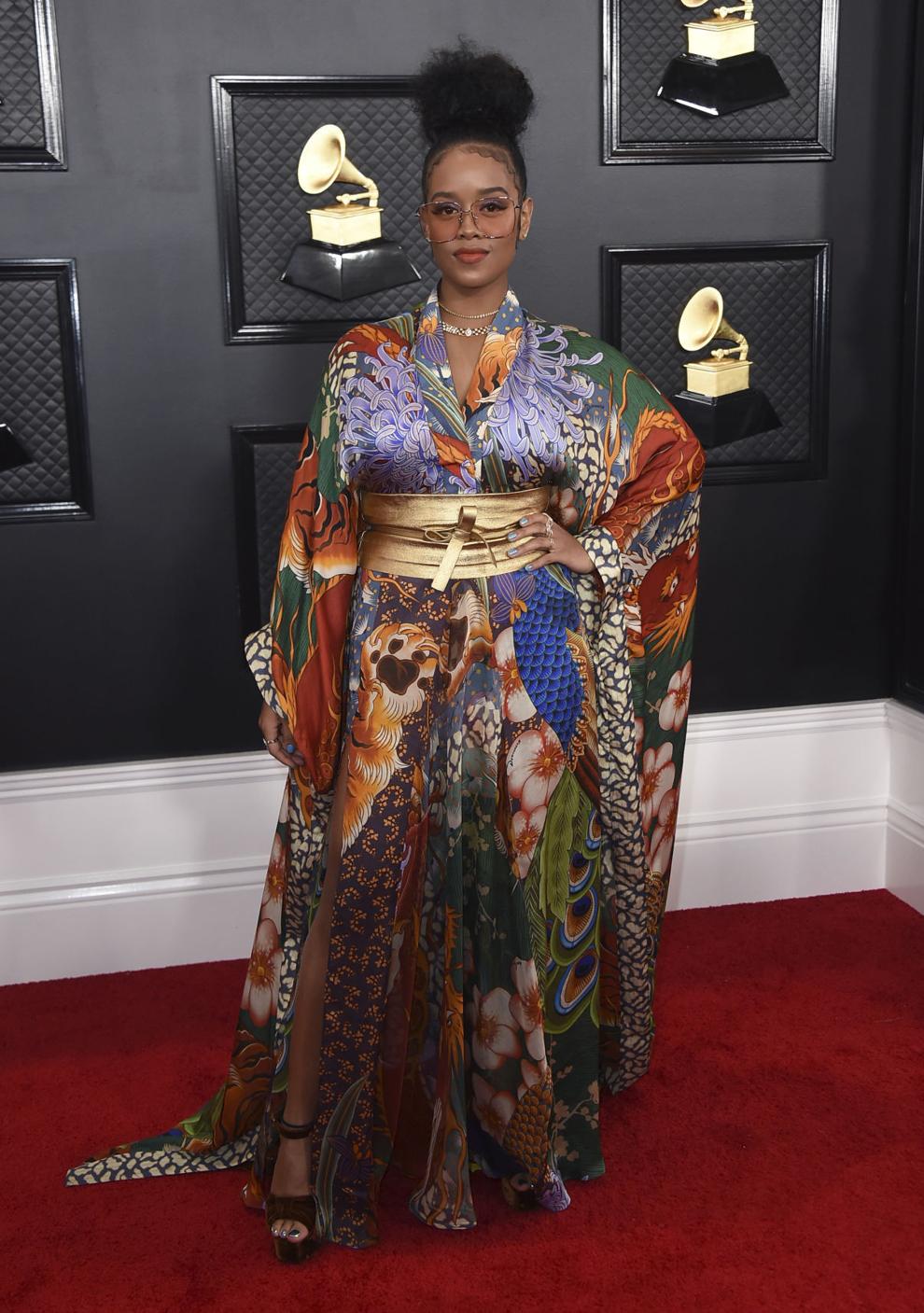 62nd Annual Grammy Awards - Arrivals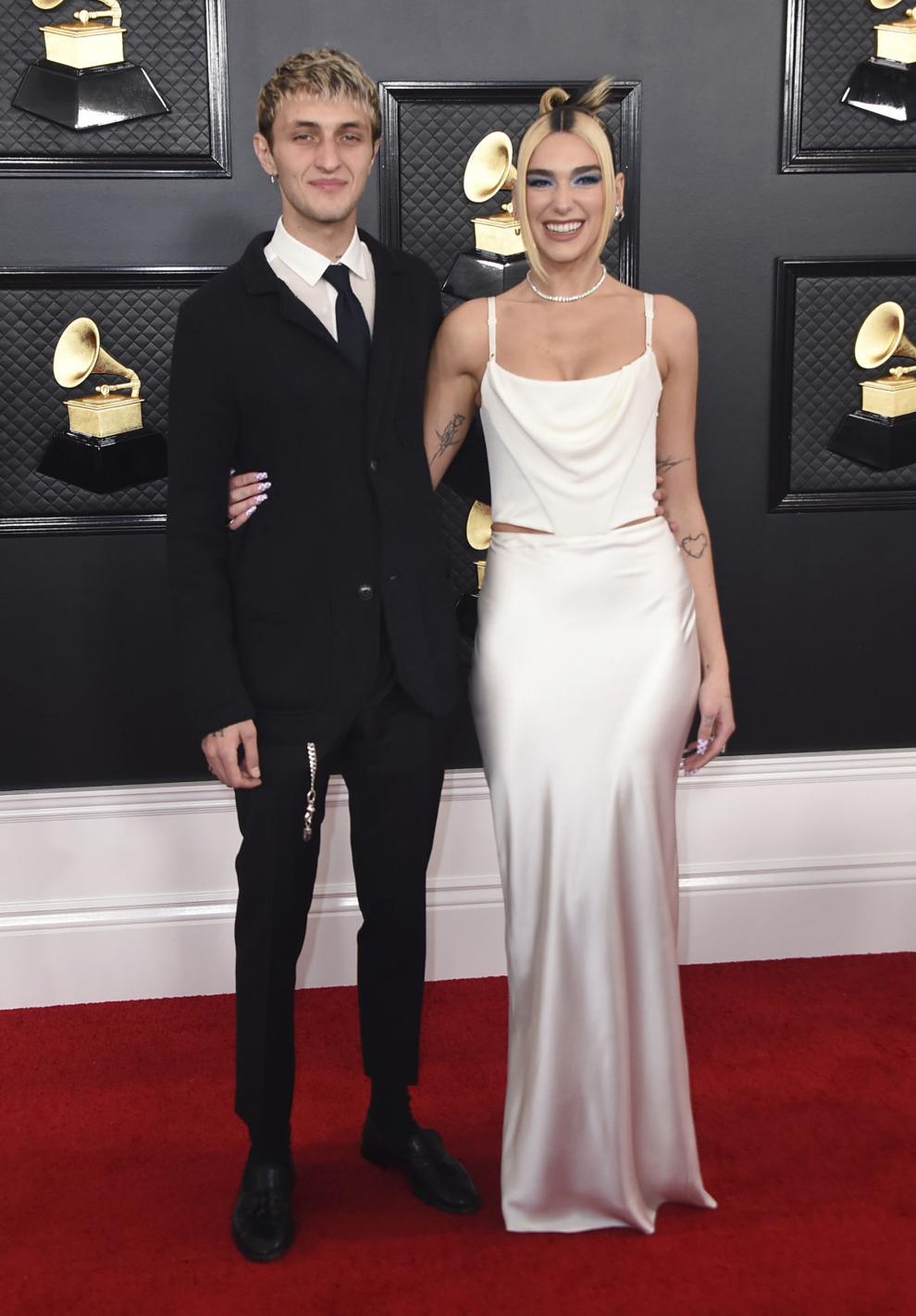 62nd Annual Grammy Awards - Arrivals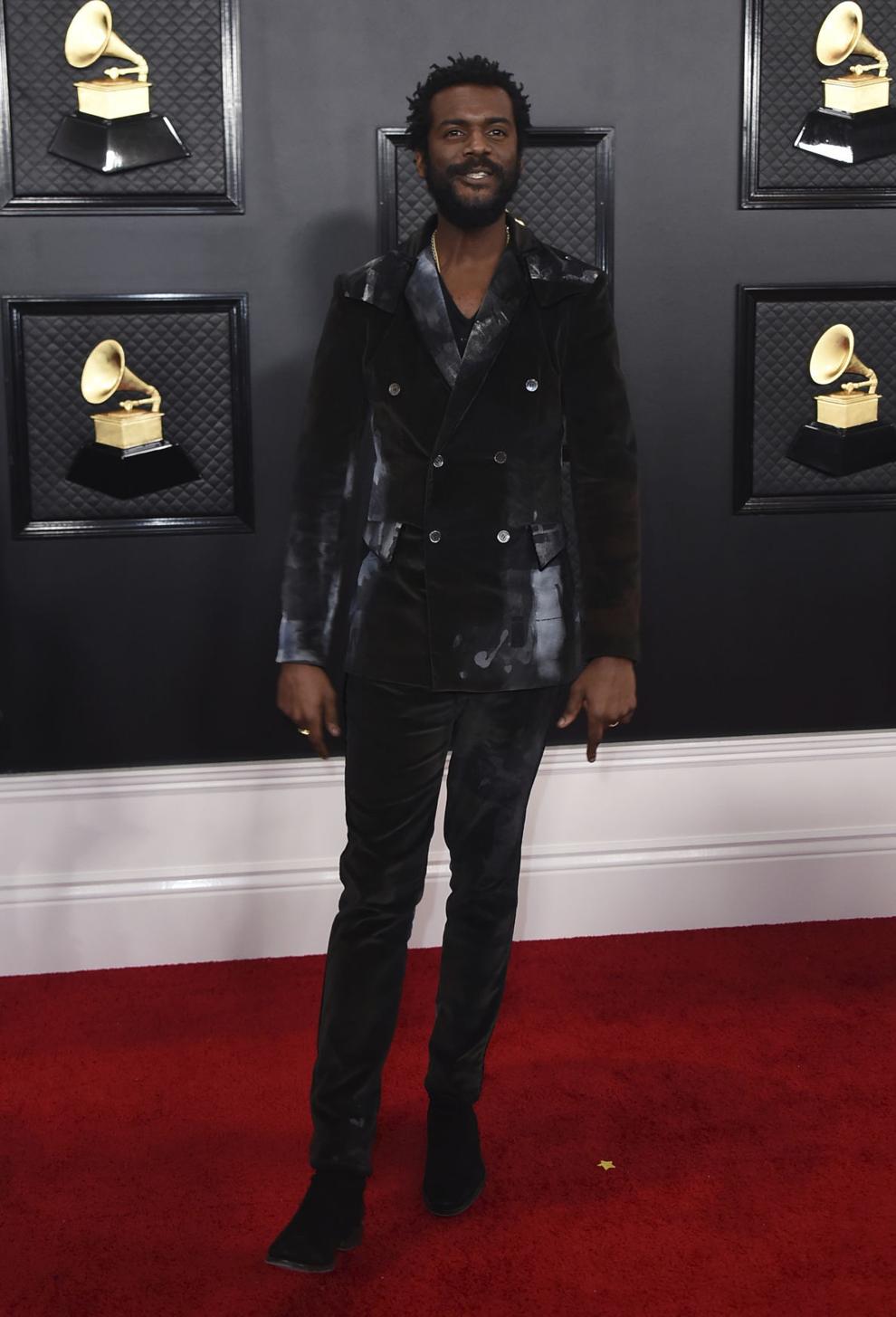 Reach the writer at 402-473-7244 or kwolgamott@journalstar.com. On Twitter @KentWolgamott