STOCKHOLM (AP) — A$AP Rocky is back in Sweden. The American rapper is set to perform in Stockholm, where he was convicted of assault in August…
'Angels' singer Robbie Williams says is daughter Teddy is "more talented" than he is, and he's sure she's destined for a career in music.
Jack Black has compared Jack White's studio to late music legend Elvis Presley's Graceland residence.
Death, be not proud. But for the sake of the dearly departed, please give them a worthy obituary. Mo Rocca, the "CBS Sunday Morning" correspon…
Halsey paid tribute to late rapper and 'Without Me' remix star Juice Wrld at her concert in Brooklyn, New York on Tuesday night (10.12.19).
Chester Bennington's old band Grey Daze are pushing ahead and releasing an album of unheard material in the late rocker's honour and plotting …
Drake promised his fans he was heading back into the studio to finish up his new album.
HONG KONG (AP) — For Hong Kong spectators mentally and physically drained from six months of pro-democracy protests that have convulsed the ci…
Maren Morris has suggested she likely conceived her first child, a baby boy, with husband Ryan Hurd in Hawaii "five months ago".
TULSA, Okla. (AP) — New York City will host a concert in February to mark the 80th anniversary of Oklahoma native Woody Guthrie's classic song…
NEW YORK (AP) — Cardi B turned up for a court appearance Tuesday in an attempted assault case, staying mum — except for fashion statements — a…
COLUMBIA, S.C. (AP) — In the waning weeks before South Carolina's presidential primary, Democrat Tom Steyer is renewing his focus on the black…
The Who, "WHO" (Interscope)
MIAMI (AP) — The widow of the late Soundgarden frontman Chris Cornell is suing the remaining band members and business associates over royalti…
NEW YORK (AP) — Many have noticed how fragmented our TV viewing is, with multiple competing streaming services and dozens of channels pulling …
NEW YORK (AP) — Lizzo is going to keep doing Lizzo after social media exploded with fat shaming over her exposed, thong-covered backside as sh…
Country music icon Tanya Tucker will play the Bourbon Theatre on Feb. 25.
Chrissy Teigen hates John Legend's "scheduling" and she can't stand how he'll tell her something knowing that she's not listening.
NEW YORK (AP) — A common but increasingly mighty and very busy little word, "they," has an accolade all its own.
COLUMBIA, Tenn. (AP) — An exotic red stag owned by country music singer Luke Bryan was shot and killed on his private property outside of Nash…

Tabitha Health Care Services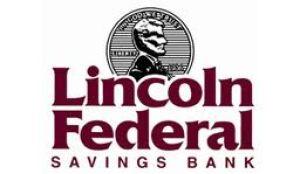 Lincoln Federal Savings Bank
Roxette singer Marie Fredriksson died Monday after a 17-year battle with cancer, her management company has confirmed.
'Jumanji: The Next Level' star Nick Jonas says it's "important" to focus on your priorities in a marriage when both husband and wife have to t…
The Eagles are set to rock Wembley Stadium in August 2020, performing their iconic LP 'Hotel California' in full.
Dua Lipa says that being honest in his lyrics hasn't always been easy but she no longer let's people's opinions dictate her happiness.
Liam Payne will be talking to fans "one-to-one" and sending them a digital signed copy of his debut album 'LP1' via the new innovative app QJAM.
Harry Styles has admitted he finally felt the "freedom" to make "fun" music that he wanted to make on his upcoming second album, 'Fine Line'.
'Shape of My Heart' singer Sting says rapper Juice WRLD's sad death is "a tragic loss for the world of music" as he pays tribute to "a young l…