The very funny 80-minute, off-Broadway satirical sketch musical was rewritten for the two Lincoln performances.
About 25% of the 50 artists scheduled to play the festival on Thursday and next Friday will be national performers. 
Pianist Paul Barnes brought "A Bright Sadness" to the Lied Center for Performing Arts on Thursday, exquisitely performing a recital of seven works
In other music news, the second of three 2020 Record Store Days is set for Saturday at four Lincoln record stores.
Rolling Stone gave its list of "500 Greatest Albums of All Time" a "less rock-centric" update, with Marvin Gaye's "What's Going On" in the top spot.
The fan-voted awards show will air Wednesday, Oct. 21.
Elton John plans to hit the yellow brick road again, stopping in Lincoln for a March 27, 2022, show at Pinnacle Bank Arena.
The 2020 Billboard Music Awards were rescheduled to Wednesday, Oct. 14 due to the coronavirus pandemic. Kelly Clarkson is set to host.
Here's a look at what's arriving on TV, streaming services and music platforms this week.
It was Regina King, winning her fourth career Emmy on Sunday, who perhaps summed up the proceedings the most succinctly — and accurately: "Thi…
On Sept. 19, 1987, nearly 69,000 people filed into Memorial Stadium, not for Husker football, but for Farm Aid III. On the anniversary of the …
A collection of photos, music and tributes over the years. Jimi Hendrix died Sept. 18, 1970, in London at age 27.
After six months of canceled concerts and online performances, there's something Paul Barnes wants to hear Thursday when he presents his "A Br…
The Nebraska music scene lost a key figure Tuesday when Eric Medley died unexpectedly at his South Carolina home.
At the Academy of Country Music Awards on Wednesday, there won't be fake fans, canned applause or pre-taped acceptance speeches. Here's a look…
Entertainer of the year, the top ACM prize, was presented last and produced a surprise. Here's the full list of winners as well as photos from…
The awards show aired from empty venues in Nashville, Tennessee, with no fans and no applause, even when winners got up live to accept their awards. 
These nine DVDs collect a nice chunk of the icon's work, from Vegas concerts to TV appearances. Most bingeable are 10 episodes from her 1975–7…
Vinyl records accounted for $232.1 million of music sales in the first half of 2020, compared to $129.9 million from CD sales, a report says.

Tabitha Health Care Services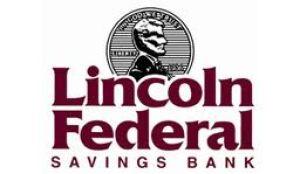 Lincoln Federal Savings Bank
Stacker compiled data on movies about politics, ranking them based on Aug. 26 IMDb and Metacritic scores.
The Mezcal Brothers will release "Shakin' Dog," their first album in 14 years, put together during the pandemic, at the Boat House Bar and Gri…
In one of the rare bright spots during the coronavirus pandemic, guitar sales — electric and acoustic — have dramatically increased in Lincoln…
Sam Hartley will perform a special outdoor concert at The Mill at Telegraph on Friday and Saturday.
How many shows are too many shows? It's a question that promoters and venues have to ponder as they start lining up concerts for next year.
For many of us, fall weekends have revolved around Husker football. But there's so much out there to do in Nebraska during autumn. Here's help…
Michael Buble played the first concert in September 2013 at Pinnacle Bank Arena, kicking off an opening year lineup that included The Eagles, …