Thirty years into her career, Sheryl Crow will make her Lincoln debut Sept. 7 at Pinewood Bowl -- the eighth announced show for the Pioneers P…
Lil Baby will play Pinnacle Bank Arena on Aug. 20 as Lincoln gets another show by a hip-hop artist on the verge of superstardom. The show will…
See photos of Lil Baby performances in the past two years.
As was the case five years ago, Wednesday's show will be at "An Evening With" affair. That translated to two hours of about 30 songs that were…
He could play either linebacker or tight end, and the presumption is that he'll at least begin his career on the defensive side of the ball.
Sir Paul McCartney, legendary singer-songwriter and member of the Beatles, turns 79 on June 18. Here's a look back at his career in photos.
Lincoln's biggest music week ever grew even bigger with this week's announcement of ZooFest on Aug 12-13 and a Lincoln on the Streets show fea…
And Bodega's Alley is celebrating 25 years with a weekend celebration and free wings.
Styx will release a new album, "Crash of the Crown," and play Pinewood Bowl on Thursday.
We don't get to choose the Song of the Summer. It chooses us.
"This is just the first two announcements," said arena general manager Tom Lorenz. "We'll continue to see more and more shows added in future …
Broadway star Kelli O'Hara enthralls Lied Center crowd Saturday.
Here's a look at 15 major festivals with announced 2021 dates.
Kasey Tyndall looked out at the 4,400 people who filled Pinewood Bowl on Friday evening.
CDC guidance saying fully vaccinated people can go maskless has spurred a desire to return to normal, and to concerts. So how risky are indoor…
Outlaw country's Jamey Johnson will return to Lincoln for a Friday Pinewood Bowl show that will be the first major concert in the city in 2021.
Four Lincoln stores will take part in Record Store Day Saturday, the first of two drops of specially released records set for the summer. 
Weekend events and information on tickets available for future shows.

Tabitha Health Care Services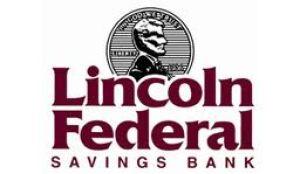 Lincoln Federal Savings Bank
The CMT Music Awards are Wednesday night. The show, which will air live from Nashville, is hosted by Kane Brown and Kelsea Ballerini and some …
The advice from federal health officials remains insistent: Please stay home this summer unless it's absolutely necessary — even if you're vac…
Australian rapper Masked Wolf's recent Top 10 hit has been hanging around since 2019 but got a recent bump from TikTok, as its opening — which…
Is it summer 2021 or summer 1988? Pop-rock survivor Mayer channels Bruce Hornsby on this synth-heavy light-rock throwback, which seems custom …
Slamming a loser boyfriend ("I know you think you're such an outlaw," Eilish whisper-sings, "but you got no job"), the 19-year-old (she turns …
With a chorus that borrows its chord progression from Olivia Newton John's former No. 1 knockout "Physical" — songwriters Stephen Kipner and T…
With its hand claps, nostalgic disco feels and nimble contribution from chart-topper DaBaby, "Levitating" is the mirror ball spinning, roller …