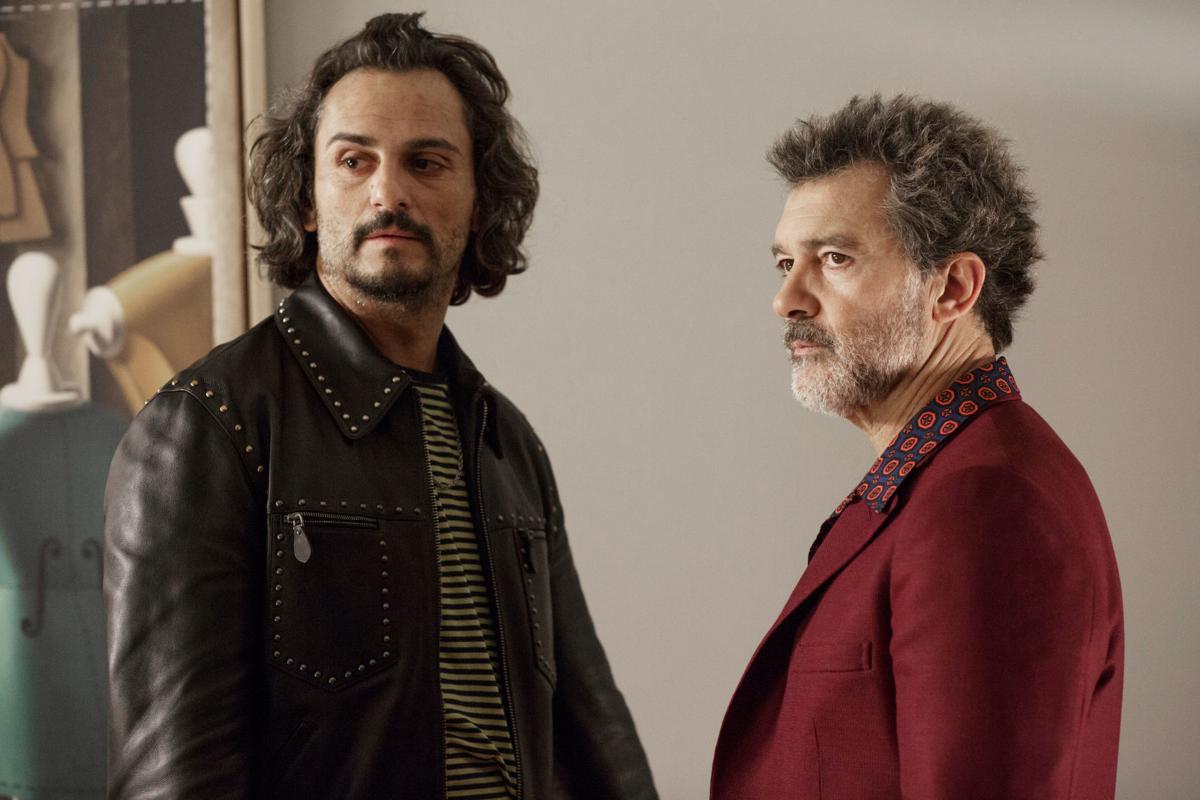 Pedro Almodovar has said that "Pain and Glory" isn't an autobiography. But, as an exploration of an aging Spanish director who believes he's too ill and infirm to keep making films, but is lost without movies in his life. It is the most personal movie of his four-decade career.
It's also his best picture in years as it demonstrates that a 70-year-old master filmmaker can take a new turn in his work to make it touching and evocative.
The turn is quiet -- a move away from Almodovar's oft-funny melodrama to closely observed drama. And it is carried by an Oscar-caliber performance by Antonio Banderas, who moves away from broad movie star performance to a restrained portrayal of a crippled man, physically and emotionally.
His physical ailments are instantly portrayed as the movie opens with the camera scanning up the surgically scarred back of Salvador Mello, underwater in a swimming pool. His emotional ailments are revealed more slowly as Mello stumbles along, often dozing and reflecting back on his childhood.
There, he's seen as the talented 9-year-old son (well played by Asier Flores) of a poor, but demanding mother (a very effective Penelope Cruz, who is only in a few scenes), sent to Catholic seminary to get an education.
You have free articles remaining.
But his past truly starts to catch up with him as he tries to make peace with Alberto Crespo (Asier Etxeandia), the star of his 32-year-old classic film "Sabor" which has been restored by Madrid's cinematheque.
Estranged since the film was released -- Salvador didn't like Crespo's performance -- the duo meet at the actor's home and, in short order, Alberto introduces the troubled director to "chasing the dragon," smoking heroin off tinfoil. The smack nod triggers more flashbacks for Mello, and sends him on another journey.
There's no need to say more about what does or does not happen in "Pain and Glory," Instead, it needs to be said that Almodovar movingly brings together all the elements of Salvador's story into a rewarding surprise final scene.
Along the way, "Pain and Glory" is, like all his films, brilliantly colored and staged -- from the white rock caves where the young Salvador lived in a remote village to his museum quality painting-filled Madrid house and hospitals and doctor's offices that are the places he most visits.
With a cast of old collaborators (Banderas, Cruz, Julieta Serrano, Cecilila Roth) and some of Spain's best, "Pain and Glory" is uniformly well acted, right down to the smallest of roles. And Banderas has never been better -- earning the best actor prize at the Cannes Film Festival.
Banderas has an outside shot at getting an Academy Award Best Actor nomination. "Pain and Glory" is a near shoo-in for a Best Foreign Language Film nod and very likely will get Almodovar his second Oscar for telling something of his own story on the screen.