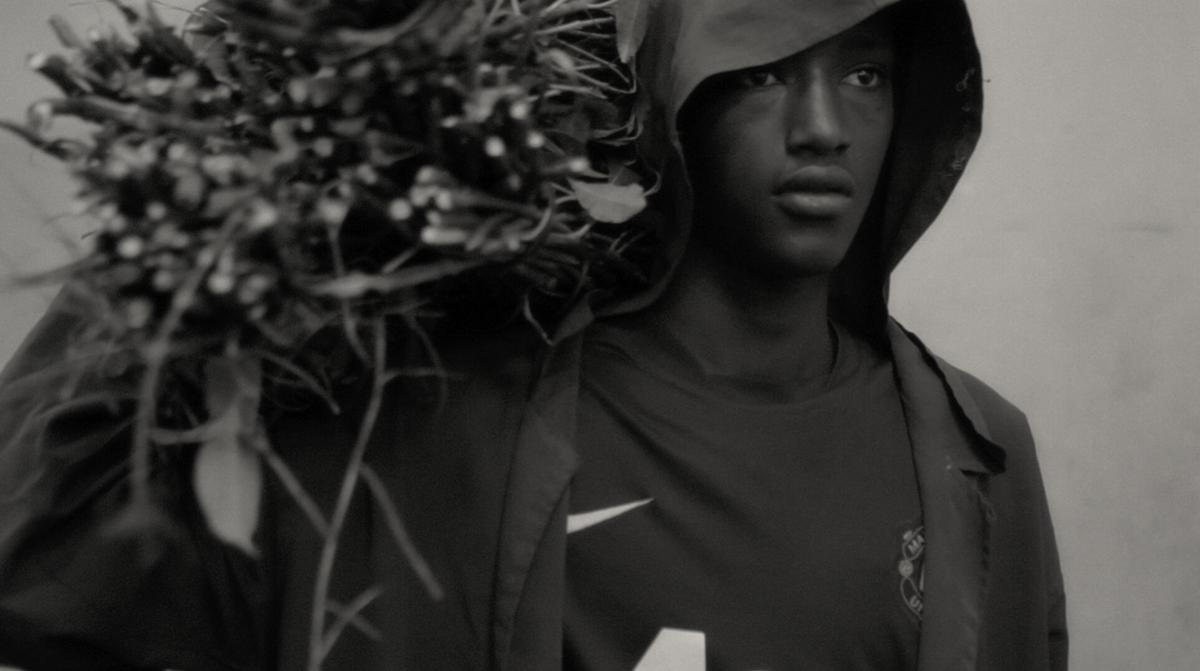 In 2011, Jessica Beshir returned to her Ethiopian homeland and began to collect her observations and impressions of the country she'd left at age 16 by shooting footage of people living in a country under the influence of khat.
A plant that has hallucinatory properties, khat had traditionally been harvested and used for ritualistic purposes. But as climate change and other economic factors forced farmers to give up growing coffee, khat became, over the last 15 years, Ethiopia's most lucrative and almost exclusive cash crop.
That, almost naturally led to increased recreational use of khat and an industry that takes the plant from harvest to processing to bundling to wholesale and then to market and street sales.
Beshir captures far more than that in her hypnotic documentary "Faya Dayi," which brings her black-and-white vision of Ethiopia, khat, its users and those impacted by the plant to the screening in beautiful, appropriately near dreamlike fashion.
Entirely cinema verite -- which means there's no narration, talking-head experts or easily drawn-out storyline -- "Faya Dayi" conveys Beshir's vision by looking at people, starting in the rural Oromo region, where khat is the center of the economy and life.
So we see a pair of boys, a late teen and a younger friend, who are talking about leaving the country for Egypt as they cut down the crop. Then, as she visits users -- some Sufis who utilize the plant for religious purpose, some recreational leaf chewers and some addicts -- Beshir moves her focus through the production cycle.
Along that route, another boy turns up -- he's forced to work in a khat bundling warehouse because a family tragedy -- who is urged not to quit school or start chewing the leaves. Then Mohammed appears, traumatized by having to deal with his addict father, who turns abusive when he hasn't had his daily fix of khat.
The film reaches the walled city of Harar Jugol, where khat is a sales industry, before cycling back to the country and the Oromos.
That recounting is more direct than the experience of the slow-flowing film that pulls the viewer into its imagery, be it shots of the khat and landscape, the faces of the people or the city streets teeming with trucks.
And it also excludes the meandering, but highly informative views of women, worried about their khat chewing husbands or preparing for a wedding, young couriers delivering little bundles of khat to users for a small fee, and Oromo men talking about the discrimination and oppression they have to deal with from the country's political regimes.
The film, which Bashir produced, directed and shot, is masterfully cut with editing that creates a seamless flow between oft-unrelated scenes. And it has a perfect, subtly evocative score that completes the dreamlike sense that makes "Faya Dayi," a unique documentary that's simultaneously personal, specific to a culture and universally enveloping.
Reach the writer at 402-473-7244 or kwolgamott@journalstar.com. On Twitter @KentWolgamott