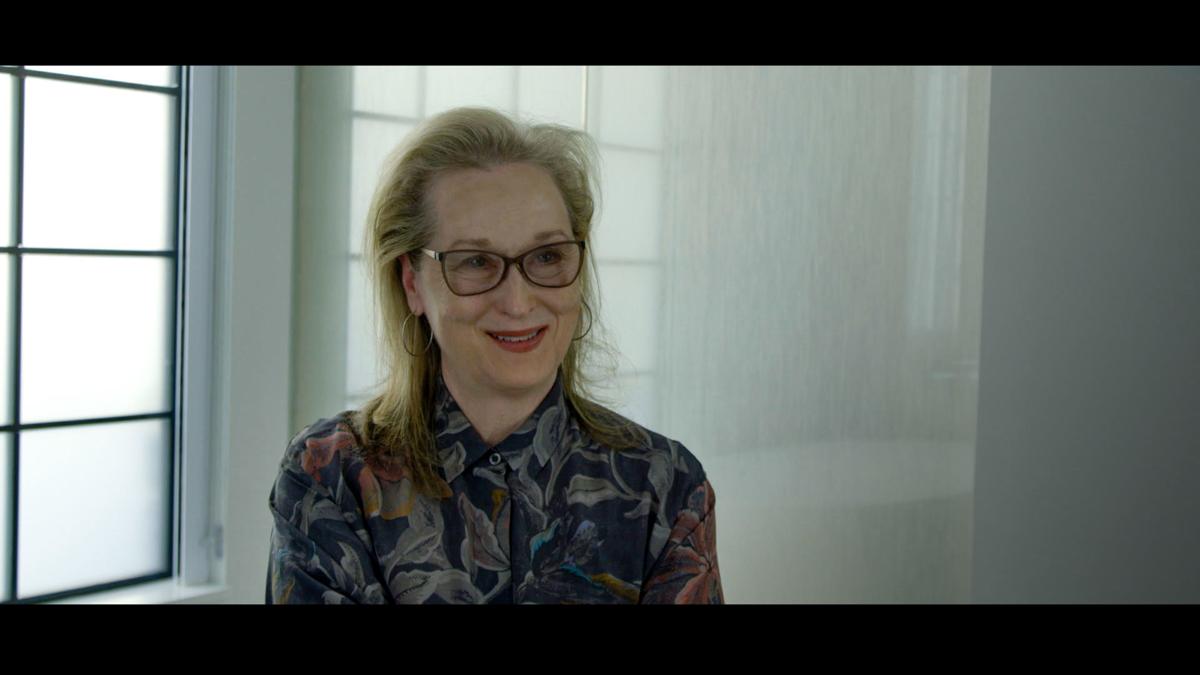 In 2018, 92 percent of the directors of the top 250 movies were men and 85 percent of the top 100 movies were scripted by males.
Only 15.6 percent of the members of the Directors Guild of America are female and exactly one woman, Kathryn Bigelow, has won the Academy Award for Best Director.
And just one in four leading roles in a typical movie is female.
Those are just a few of the damning statistics that director Tom Donahue throws on screen in "This Changes Everything," his revealing documentary that examines Hollywood's sexism and discrimination and delivers a call to action from the industry and the audience.
The film takes its title from a maddeningly routine cycle of awareness, then neglect. A movie like "Thelma & Louise," written by a woman, with a pair of female leads and empowering message is released and generates a "this will change everything" reaction. Then, over and over, nothing happens.
"Thelma & Louise" is, perhaps, the perfect example as it starred Geena Davis, who has become one of the leading activists fighting Hollywood's sexism and discrimination, founding the Geena Davis Institute on Gender in Media, whose research provides many of the statistics and, to some measure the framework of the film.
That's because Davis, who serves as executive producer, is one of dozens of women -- a list actresses from Meryl Streep, Cate Blanchett and Reese Witherspoon to Taraji P Henson, Jessica Chastain and Chloe Grace Moretz, who talk to the camera, telling their stories of discrimination and sexism.
For example, Moretz, as a teen, found a bra in her trailer with silcone implants that producers wanted her to wear on film while Henson was instantly cast in "ghetto" roles after her first screen breakthrough.
Women behind the camera also are interviewed, including Callie Khouri, who wrote "Thelma & Louise," and director Kimberly Pierce, who made "Boys Don't Cry," the feature film version of the story of Teena Brandon/Brandon Teena, the Lincoln trans man who was raped and murdered in Falls City in 1993.
Hilary Swank won the best actress Oscar for the acclaimed film. Pierce couldn't get another feature film directing job for nine years.
Interspersed between the interviews, Donahue looks at the history of Hollywood sexism and discrimination from the silent era -- where there was little with many women directing, writing and starring in film -- to their near disappearance after talkies came in all the way through Harvey Weinstein, the #MeToo and #Times Up movements and the galvanizing election of Donald Trump.
Much of the middle of the movie looks at efforts to attack discrimination -- from a group of six women who, in 1979, investigated the studios' hiring practices and prompted the Director's Guild to unsuccessfully sue Warner Brothers and Columbia Picture and in an ongoing U.S. Equal Employment Opportunity Commission investigation triggered by one director's research and the ACLU.
The EEOC, of course, can't comment on its investigation or remedies. But Streep suggests that change will only come when men decide to act -- "it's the chivalry of the 21st century," she says.
But it's hard to see many studio execs following the lead of FX Network's John Landgraf, who after being confronted with statistics that showed FX was one of the worst for hiring women and minorities reversed that philosophy.
FX has seen a run of hits as a result of that inclusion -- yet another "This Changes Everything" moment. We'll see if it does.
Stay up-to-date on what's happening
Receive the latest in local entertainment news in your inbox weekly!