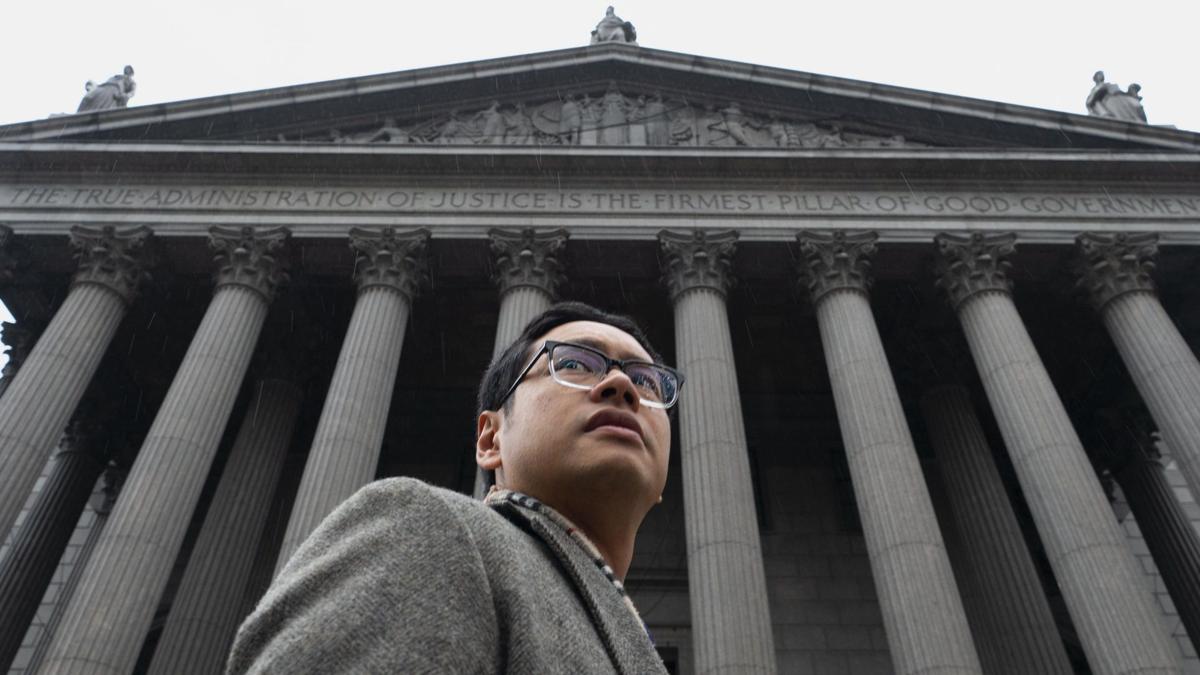 "The Fight" is, at its core, between the American Civil Liberties Union and President Donald Trump. The arena is the nation's federal courts and the stakes couldn't be higher.
Captured by the documentary team of Josh Kriegman, Elyse Steinberg and Eli B. Despres, the heroes in the struggle are a group of ACLU lawyers who, from 2017-19, fought to defend civil liberties, reproductive rights and immigration, voting and LGBTQ issues that they say were being assailed by Trump and his administration.
Lee Gelernt, an immigration rights specialist, was an attorney fighting to end the separation of children from their families at the border and to get a little boy reunited with his mother.
Dale Ho, a voting rights attorney, takes his case against Trump's attempt to get a citizenship question on the Census to the U.S. Supreme Court.
Brigitte Amiri, a reproductive rights champion, worked to stop immigration officials from preventing a teenage girl in immigration custody from getting an abortion.
And the team of Chase Strangio and Josh Block fought Trump's attempt to ban transgender individuals from the military.
The fast-moving, superbly edited film cuts back and forth between the quartet as they develop their cases and react to court decisions.
Along the way, we also get a tour of the ACLU's New York offices, some views of the attorneys at home and get to hear them read some of their vile, racist hate mail.
Importantly, the film also presents a quick history of the ACLU, its triumphs in cases such as Roe v. Wade and the decision allowing interracial marriage.
That history also includes a recounting of its unpopular fights, like defending Nazis in Skokie, Illinois, in the 1970s, representing far-right polemicist Milo Yiannopoulos, and arguing for the "Unite The Right" white supremacist marchers in Charlottesville, then dealing with the murder of Heather Heyer during that march.
The ACLU didn't win all of those cases, but the lawyers continue their seemingly lonely fight against perceived assaults on civil liberties today.
Those lawyers pledge to keep on taking part in "The Fight."
Reach the writer at 402-473-7244 or kwolgamott@journalstar.com. On Twitter @KentWolgamott  
Stay up-to-date on what's happening
Receive the latest in local entertainment news in your inbox weekly!