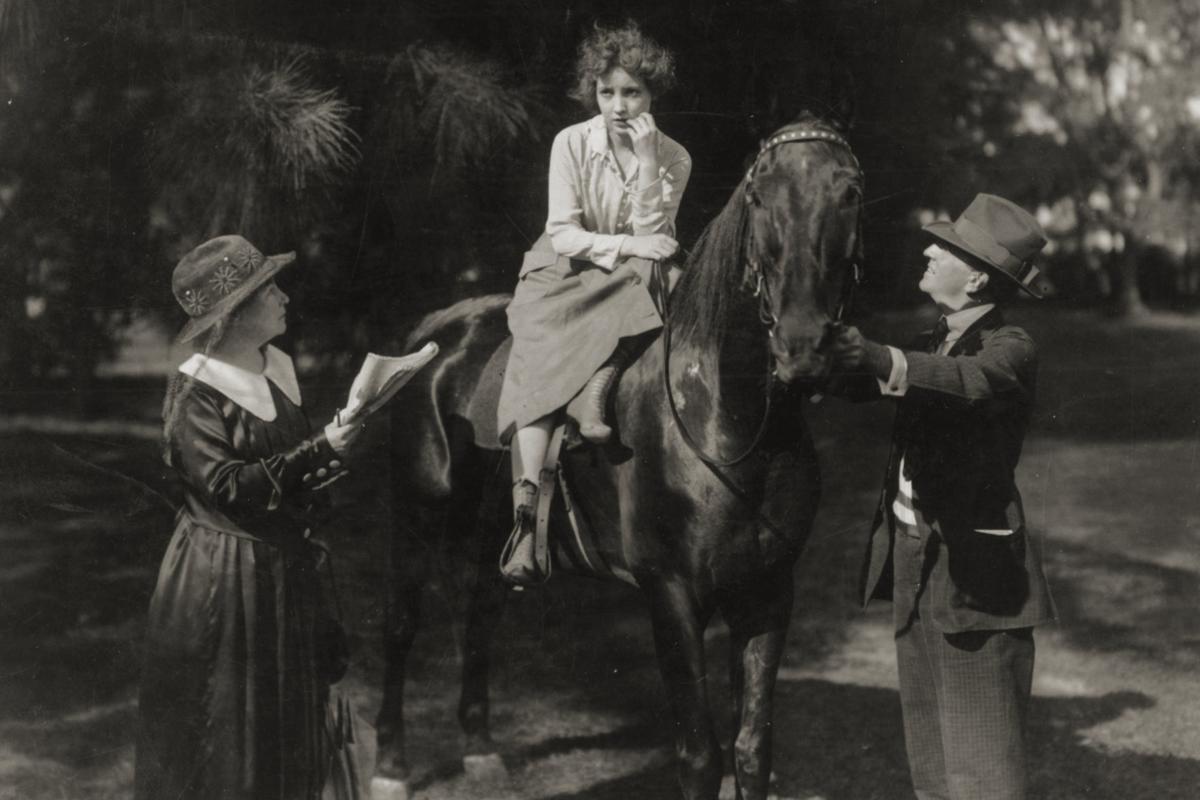 Alice Guy-Blache was, without question, the first woman to direct a movie. Not only that she was among the earliest narrative directors, putting a story on a short film rather than shooting waves crashing on a beach or horses going down the street, ala most who got behind the camera in the 1890s.
The odds, however, are that even if you're a cinephile, you've never heard of Guy-Blache, who was for decades left out of film history, written out of the story that she was instrumental in creating.
Now, a century after Guy-Blache made her last film -- and 50 years after her death -- she's getting the recognition she has long deserved, thanks to Pamela B. Green's absorbing documentary: "Be Natural: The Untold Story of Alice Guy-Blache"
A detective story of sorts, the documentary follows Green's eight years of research into Guy-Blache's life and films. Starting from a "why didn't I know about her" premise, Green interviews film historians, directors, family members of Guy-Blache and her associates and manages to assemble a raft of interviews with Guy-Blache and film clips.
They're assembled into a chronological timeline that, via Jodie Foster's narration tells Guy-Blache's story.
A 21-year-old secretary to film pioneer Leon Gaumont in Paris, Alice Guy made her first film, the fairy tale based "La Fee aux Choux" (The Cabbage Fairy)' in 1896. Becoming Gaumont's primary directors, Guy made hundreds of films in Europe before marrying Englishman Herbert Blache and leaving Gaumont, where both worked.
Moving to the U.S., Guy-Blache resumed movie making in Fort Lee, New Jersey, where she founded and ran, with her husband, the Solax Company, one of the country's largest pre-World War I studios.
The war and the increasing control of Thomas Edison over movie making pushed the film business to Hollywood and put Solax out of business.
That's just the barest outline of a story of marriage and divorce, betrayal of credit for her work -- film histories attributed her movies to her actors and assistant directors -- and frustration at getting recognized. She, for example, wrote a memoir in the 1940s and '50s that wasn't published until the '70s.
Green compellingly assembles those storylines while demonstrating Guy-Blache's pioneering vision, from her "big budget" production of "The Life of Christ," with 300 extras in France, making Westerns with the help of a military veteran in Fort Lee, creating hand-tinted color films and directing some of the earliest synchronized sound productions.
Guy-Blache is heard via some 1950s and '60s interviews -- some on film, some audio only. And Green found interviews with her daughter, who lived with the director for 60 years, and correspondence with a close friend to further fill out her story.
The film also makes great use of graphics depicting Green's travels across the country and to Europe to track down the material -- and the case of the interviews with the daughter, bring them back to life by baking the old videotape on which they were preserved.
The movie's title comes from the sign Guy-Blache hung in the New Jersey studio: "BE NATURAL" an ahead-of-its-time admonition to her actors to be themselves.
I'd seen the name Alice Guy-Blache before viewing the movie, but I knew little about here. She wasn't mentioned in the film history classes I took decades ago.
She should be in those classes now -- and "Be Natural" needs to be widely seen by those who love movies and film history for it brings rightful recognition to the first female film pioneer.