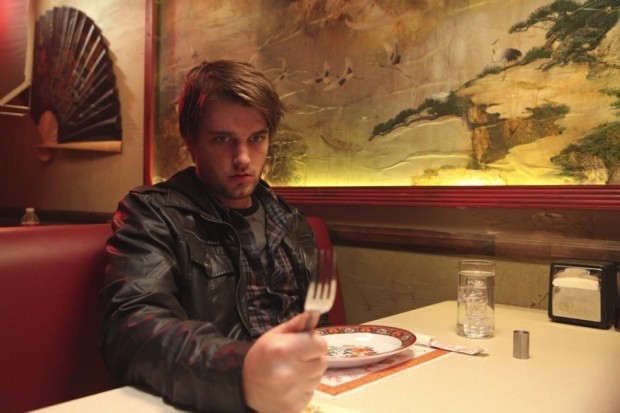 A few years ago, while rushing through my local library to return a long overdue novel, the image of a severed hand caught my eye.
As an avid consumer of the horror-comedy genre, I found something irresistible about that hand; the ragged stump, the green-painted fingernails, the book title hastily scrawled on its flesh in black pen ink. After paying my fine, I checked out "John Dies at the End."
A couple of weeks later, I gathered the courage to crack the cover and plunged into the beer-fueled paranormal psychosis of David Wong and his buddy John, two slackers who live in an undisclosed Midwestern town a little closer to hell than most. After taking a drug called soy sauce pushed by a man with a bad Jamaican accent, Dave and John begin to see and experience things others can't: time travel, flying rods, shadow people, a man made of cockroaches.
Told from the paranoid perspective of Wong (the alter ego of senior Cracked.com editor Jason Pargin), "John Dies at the End" is now a movie directed by Don Coscarelli, the guy behind B horror classics "Phantasm," "The Beastmaster" and "Bubba Ho-tep."
The film version of "John" -- complete with meat monster and multidimensional plot points -- makes its Nebraska debut Friday at the Dundee Theatre in Omaha. I plan to be the 13th person in line for tickets Saturday. (I'd rather go opening night, but the babysitter already had plans.) I'll be the guy in line holding a dog-eared copy of the sequel to "John Dies at the End" -- "This Book is Full of Spiders: Seriously, Dude, Don't Touch It."
The Dundee, 4952 Dodge St. in Omaha, will run "John" through March 14 with showtimes at 5 and 9:30 p.m. daily. The flick has a limited theatrical presence and likely will not be on the silver screen anywhere else in the state.
For the uninitiated who may be curious about "John Dies at the End," imagine coming home after a weekend video-game marathon. It's 3 a.m. You're drunk, possibly stoned and ravenously hungry after having alternating saved and destroyed the world more times than you can count.
In the back of the fridge you spot a bag of shredded cheese that isn't too moldy. Nacho time. You grab chips, jalapenos, a half-eaten chocolate bar, sardines, jelly beans and whatever else catches your eye.
While sober, you probably wouldn't go anywhere near the terrifying cheesy mess that comes out of the microwave. But at that moment, it's delicious.
"John Dies at the End" is the horror equivalent of those nachos, a little sweet, a little salty and extremely ridiculous. It's all stuff you've eaten before, probably while exploring the dark conspiracy-riddled corners of the Internet, but never in exactly this combination.