Here's a preview of what's arriving on TV, streaming services and music platforms this week.
The Lost HusbandGenre: RomanceRelease Date: 2020-04-10© © 2019 THE LOST HUSBAND LLC.
The Tax CollectorGenre: Action & AdventureRelease Date: 2020-01-01© © 2020 Tax Collector Production LLC. All Rights Reserved.
Made In ItalyGenre: DramaRelease Date: 2020-08-07© © 2020 TLWR LTD
Waiting for the BarbariansGenre: IndependentRelease Date: 2020-08-07© © 2020 Iervolino Entertainment S.p.A.
The Ross Media Arts Center will reopen Aug. 21, showing the films "John Lewis: Good Trouble" and "The Truth."
Jennifer Grey is reportedly set to star in the sequel as well as executive produce it.
Somewhere in the early- to mid-1970s, I came across Creem Magazine on the newsstand in Adams Rexall Drug in beautiful downtown Curtis and my l…
A roundup of all of the shows that are coming to an end this year.
SicarioGenre: ThrillerRelease Date: 2015-09-18© © 2015 Lions Gate Films Inc. All Rights Reserved.
Video games, board games, hunger games, game shows... This week on our film podcast '... Just to be Nominated,' we're talking about Game movies!
The Princess BrideGenre: Sci-Fi & FantasyRelease Date: 1987-09-25© © 1987 THE PRINCESS BRIDE, LTD.
The Secret: Dare to DreamGenre: DramaRelease Date: 2020-09-22© © 2018 The Secret Movie, LLC. All Rights Reserved.
Movie critic Bruce Miller says "Summerland" touches on racism and intolerance but it's not enough. However, "Cut Throat City" could be the wee…
Extra OrdinaryGenre: ComedyRelease Date: 2020-03-06© © 2019 Blinder Films
The Current War: Director's CutGenre: DramaRelease Date: 2019-10-25© © 2019 Universal Studios. All Rights Reserved.
Deep Blue Sea 3Genre: Action & AdventureRelease Date: 2020-06-17© Statutory declaration under section 52A of the Copyright Act, 1957 (as a…
Yes, God, YesGenre: ComedyRelease Date: 2020-07-24© © 2019 Vibe Productions, LLC
With a Daytime Emmy win on Sunday, Alan Menken joined the elite "EGOT" group of stars who have won Emmy, Grammy, Oscar and Tony awards. Here's…
The concession building will soon take shape, the prefabricated ticket office will be arriving, and the first giant movie screen will be erect…

Tabitha Health Care Services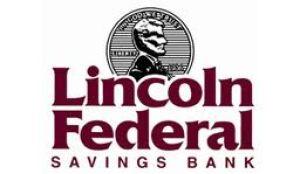 Lincoln Federal Savings Bank
ConstantineGenre: Sci-Fi & FantasyRelease Date: 2005-02-17© © TM & DC Comics. 2005 Lonely Film Productions GmbH & Co. KG 3. All ri…
The RentalGenre: ThrillerRelease Date: 2020-07-24© © 2019 BBP RENTAL, LCC
RadGenre: IndependentRelease Date: 1986-03-28© © 2020 Schwartzman Pictures, Inc
The Railyard was ready to put on a concert this week. Granger Smith was ready to drive up from Texas to play the outdoor show in the Haymarket.
Feel like a good movie? People are buzzing about these new releases. Stay in tonight and stream one of this week's most popular movies.
Movie critic Bruce Miller tells how unlike other recent thrillers, "The Rental" doesn't need supernatural tricks or mind games to get the bloo…
A Nice Girl Like YouGenre: ComedyRelease Date: 2020-07-17© © 2019 SPR Media, LLC