MADRID (AP) — Pedro Almodóvar's "Pain and Glory" swept the top prizes at the Spanish Film Academy's Goya Awards, including best picture, best …
PARK CITY, Utah (AP) — Without Oprah or Apple, the Russell Simmons documentary "On the Record" went ahead with its premiere Saturday at the Su…
PARK CITY, Utah (AP) — A searing documentary about the killing of Washington Post columnist Jamal Khashoggi made its anticipated debut at the …
INDIANAPOLIS (AP) — Indiana is giving gamblers a chance to put down wagers on who'll be winners in next month's Academy Awards.
The Addams Family (2019)Genre: Kids & FamilyRelease Date: 2019-10-11© © 2019 Metro-Goldwyn-Mayer Pictures Inc. All Rights Reserved.
PARK CITY, Utah (AP) — Ron Howard knew Paradise, the northern California town devastated by the most destructive wildfire in California history.
PARK CITY, Utah (AP) — The normally private Taylor Swift premiered an intimate documentary Thursday at the Sundance Film Festival in which the…
PARK CITY, Utah (AP) — Plenty of change is in the air at the Sundance Film Festival, where 128 feature films are set to premiere over the next…
Guy Ritchie's latest British gangster yarn, "The Gentlemen," opens with a bartender pulling a beer tap printed with a logo reading: "Gritchie'…
In the Gettysburg address, President Abraham Lincoln paid tribute to those who fought and died for their cause, to which they "gave the last f…
NEW YORK — The Sundance Film Festival, coming at the start of a new movie calendar, is an annual rite of renewal. New movies. New filmmakers. …
Movie critic Bruce Miller says "The Gentleman" shows Hugh Grant's best days may not have been as a posh Brit, but as a scrappy one. Also "The …
It's really not a good sign when a movie ends with a bold, shocking flourish and much of the audience can be heard muttering through the credi…
LOS ANGELES (AP) — The singers from five Oscar-nominated songs will reprise their performances live at next month's Academy Awards.
"Sidney Lumet: A Life" by Maura Spiegel; "Ian McKellen: A Biography" by Garry O'Connor (both St. Martin's)
LOS ANGELES (AP) — Jamie Foxx has won a plethora of major awards including an Oscar and Grammy. But after the African American Film Critics As…
NEW YORK (AP) — As Harvey Weinstein goes through his New York trial on rape and sexual assault charges, here's a look at the movie mogul's pas…
NEW YORK (AP) — The head of Hallmark's media business is leaving the company after 11 years, just a month after its flagship Hallmark Channel …
Guy Ritchie's honor-among-thieves meta-caper "The Gentlemen," with Matthew McConaughey, has all the tailored tweed suits and smoky atmosphere …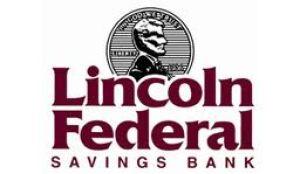 Lincoln Federal Savings Bank


Tabitha Health Care Services
PASADENA, Calif. (AP) — When members of the Television Critics Association gather each January to preview upcoming programs and hear from thos…
There's been a lot of talk recently about so-called "dad movies," partly sparked by the success of "Ford v Ferrari." And when it comes to that…
ALBUQUERQUE, N.M. (AP) — Netflix Inc. announced it is making additional investments in New Mexico including a jobs training program and the pr…
LONDON (AP) — Academy Award-winning actress Tilda Swinton has urged art lovers to chip in and help save the home of the late British artist an…
Jay and Silent Bob RebootGenre: ComedyRelease Date: 2019-10-15© © 2019 IRON BOB LLC All Rights Reserved.
Doctor SleepGenre: HorrorRelease Date: 2019-11-08© © 2019 Warner Bros. Ent. All Rights Reserved.
NEW YORK (AP) — The Sundance Film Festival, coming at the start of a new movie calendar, is an annual rite of renewal. New movies. New filmmak…