This contemplative black-and-white documentary looks at a Norwegian sow raising her piglets over the course of a few months with a cameo from …
From the Mummy to the Marvel Cinematic Universe, here's a look at the 50 highest-grossing movie franchises.
Outdoor theaters in Bellevue and Waterloo, damaged during the floods of 2019, are returning this month. And the new Quasar Drive-In Theater ne…
The theater, which has been closed since March 2020, is the only Marcus Theatres location in Nebraska that has remained closed throughout the …
Here's a look at the best movies of the 90s, according to IMDb and Metacritic scores.
Here's a ranking of the 100 best international movies of all time, based on data from IMDb and Metacritic. Which must-see gem will you add to …
The day we honor mothers is almost upon us. For the occasion here are six great films about mothers.
Celebrate mother's day with a collection of some of the best and worst mothers on film with the latest 'Just to be Nominated' podcast!
Assembled from audio cassette diaries, films, television clips and the testimony of friends, this documentary tells the story of East Village …
Disney+ is marking the "holiday" by debuting the series "Star Wars: The Bad Batch," centered on a bunch of space warriors who make Delta Force…
Here's a look at the best films on Netflix as of May 1, according to IMDb user ratings and Metacritic data.
This week, Lincoln Public Schools unveiled the documentary "We Will Not Be Silent," featuring the 2020 Belmont TRACKS Scholars, eight students…
Leon "Jerry" Warner, who was named the best quarterback in the Missouri Valley, unexpectedly quit the team in the spring of 1911. That departu…
This illuminating documentary looks at the truffle hunting culture in northern Italy through the 80-year-old men who hunt for the delicacies w…
Mary Kerrigan was giddy with excitement about filming parts of "Nomadland" in Nebraska. Clowning around with a few Oscars after Sunday night's…
The 2021 Oscar recipient for Best Picture, some of which was filmed in and around Scottsbluff, joined 1983's "Terms of Endearment" as winning …
Oscars snubs, surprises, and Glenn Close doin' 'Da Butt!' A deeply divisive Academy Awards is discussed on the latest 'Just to be Nominated' podcast!
What's your favorite Oscar-winning film of all time? Here's a ranking of all 92 of them.
Drama as a film category spans a range of genres, including horror, thrillers, noirs, and comedy. Stacker weighed data on the top 5,000 drama …
Stacker takes a look back at every Best Picture winner, from lowest rated to highest.

Tabitha Health Care Services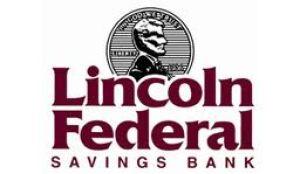 Lincoln Federal Savings Bank
Last minute Oscar picks and predictions from the persnickety personalities behind the 'Just to be Nominated' podcast!
"Nomadland" has a serious rooting interest in Nebraska, where its tale of people crisscrossing the west, living in vans, was partially filmed.
From the glamorous to downright evil, here are seven of the most extraordinary movie villains of all time.
The 93rd Academy Awards are happening Sunday. Here's how you can watch this year's movies nominated for movie of the year.
"Shiva Baby" isn't a great film -- it's too short and slight for that. But it is entertaining from the first scene.
Stacker covers the best American-produced films with at least one racially diverse lead. All data is compiled from each film's IMBb and Metacr…
Ahead of Sunday's 93rd Academy Awards, here are some predictions for a ceremony that is forging on in the midst of the pandemic.