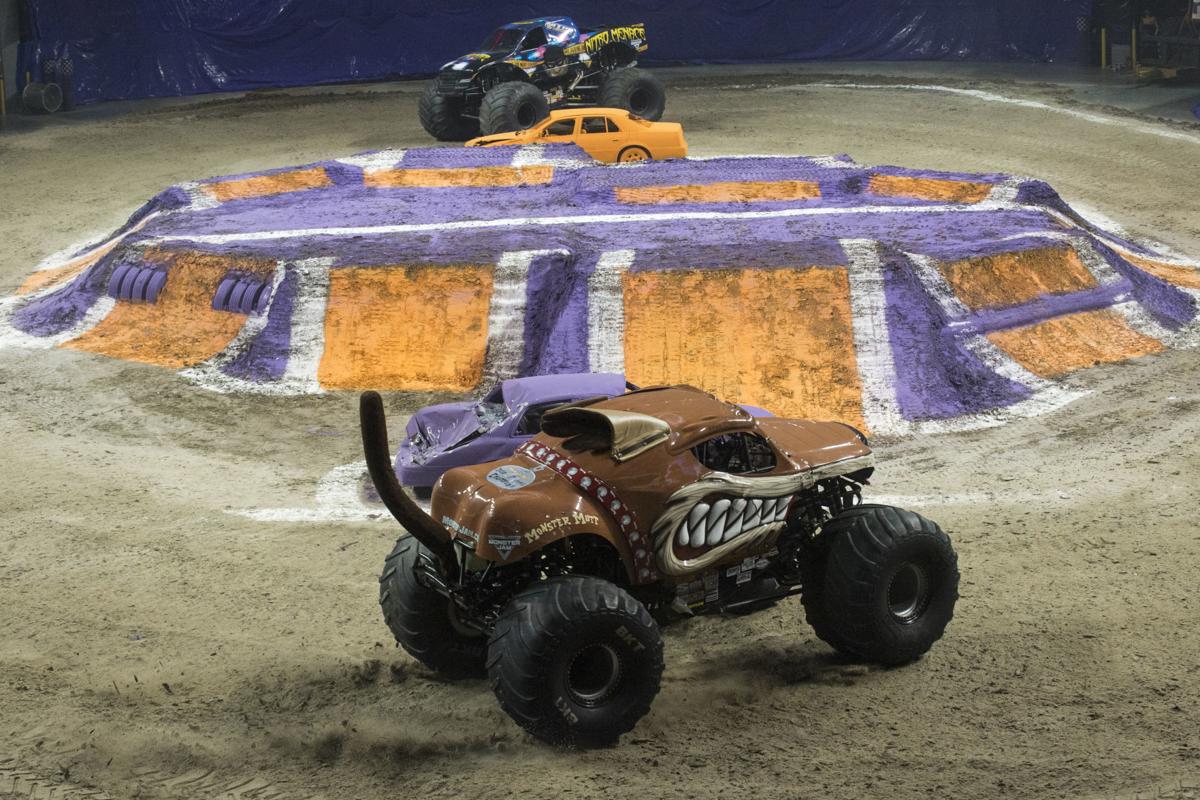 By Friday morning, some 40 trucks will have driven into Pinnacle Bank Arena, deposited their cargo and driven away.
Those trucks, however, aren't dropping off lighting rigs, giant speakers or pieces of a stage. They're bringing in dirt — lots and lots of dirt.
It is needed for Monster Jam, the motorsport event tour that will bring at least eight monster trucks to the arena for three shows this weekend.
That's a lot of dirt to be hauled into the arena, which also brings in dirt when it hosts a rodeo.
"We did rodeo after Monster Jam last year," said SMG-Lincoln general manager Tom Lorenz. "There's more dirt used for Monster Jam than there is for rodeo because of the size and depth of that middle mound."
You have free articles remaining.
Friday's show will mark the fourth time Monster Jam has played the arena — "The first time, we didn't have dirt," Lorenz said. The show has worked better with dirt on its last two Pinnacle appearances, as the middle mound gives the trucks a chance to perform more tricks than can be done on the flat arena floor.
While Monster Jam has the same format each time, Lorenz said it is never repetitious.
"They come up with new tricks every year, where they can walk on the front tires, roll over on the side and come back up, all sorts of things," Lorenz said. "The engineering on these trucks is so much different than on earlier monster trucks. They're powerful, lightweight and really maneuverable."
The weekend's shows will feature some of the biggest monster truck "stars" — Grave Digger, driven by Brandon Vinson; Wonder Woman driven by Colette Davis; Black Stallion driven by Mike Vaters Sr.; Overkill Evolution driven by Mike Waters Jr.; Taurus driven by Cory Snyder; Iron Warrior driven by Matt Cody; Raminator driven by Mark Hall and Rammunition driven by Mat Dishman.
The trucks will square off in freestyle, "2 Wheel Skills" and racing competitions in the three shows on the 30,000-square-foot arena floor.
And they'll be doing it in front of well over 10,000 people over the course of the weekend.
"This will be our best year ever for Monster Jam," Lorenz said. "The Saturday afternoon show is by far the most popular. We're already into the 200 level seating. We may get to the 300 level."