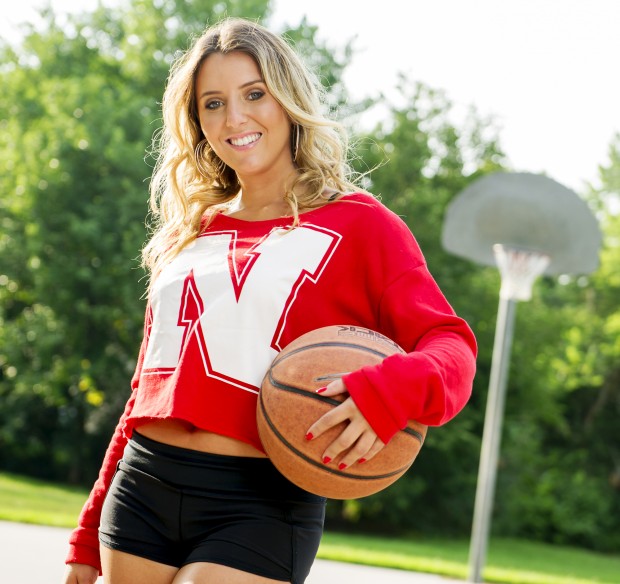 Five shows into her MTV career, Camila Nakagawa is on the verge of reaching a benchmark moment in MTV terms. The network invited her to join several cast members from "The Challenge: Rivals II" at the 2013 MTV Video Music Awards on Aug. 25.
"I feel like I've officially become a vet now," Nakagawa said.
But before she gets to watch Lady Gaga, Robin Thicke and the "surprise" performance by Daft Punk that Stephen Colbert recently gave away, the former University of Nebraska-Lincoln student will join Eric Crouch, Jordan Larson, Keyuo Craver and a host of others at the Nebraska Celebrity Charity Challenge on Saturday at the Pershing Center.
Nakagawa grew up in soccer- and volleyball-crazed Brazil and has taken part in all kinds of athletic events on the MTV "Challenge" shows, but basketball isn't one of them.
"I've played every sport but basketball in my lifetime," she said.
Nevertheless, she said she's looking forward to participating in the charity event. She's there in support of R5 Productions, a group that brings motivational speakers to schools to discuss topics such as anti-bullying.
Nakagawa lives in Lincoln part time now, and said that while she's here she wants to spend more of her time on charity work. Eventually, she wants to return to UNL to finish school, but she's already co-owner of a body-cleansing spa in Miami, Clean Start, and she seems to be pretty good at the MTV shows, which combine elements of "Survivor" and cast members from past MTV shows like "The Real World" and throw them together in a tight living space in a tropical location with a nice pool and a million cameras.
As of Wednesday night's seventh episode, Nakagawa and her partner, Jemmye Carroll, are still in the running to win "Rivals II," which pairs people who got in verbal (or worse) fights with each other on previous shows and forces them to work together to avoid elimination in an effort to win a sizable cash prize.
The show finished taping in Thailand months ago, but Nakagawa can't reveal how it concludes.
"There's a few surprises coming up," she said before Wednesday night's episode aired. "They've been putting me in a corner the first few episodes. There's lots of Camila to come."
Her run on MTV began when she went on spring break from UNL and wound up on a team of Cornhuskers facing other college students. She went on to win "The Challenge: Battle of the Exes" with Johnny "Bananas" Devenanzio, and has become all too familiar with how weeks of time spent in front of a camera can be trimmed down to seconds of airtime. (A 15-second promo for "The Challenge: Rivals II" features clips of her from past seasons screaming her lungs out, throwing a chair and accidentally walking into a pool.)
"The way I see this, it's an amazing opportunity, and I'm there for the opportunity," she said. "The TV time is great, but it is a reality TV show. And sometimes it's a surprise to me just as much as to everyone else what they are going to portray me like."
The next episode of "The Challenge: Rivals II" airs Aug. 21 on MTV (Time Warner Cable channels 28 and 1250).