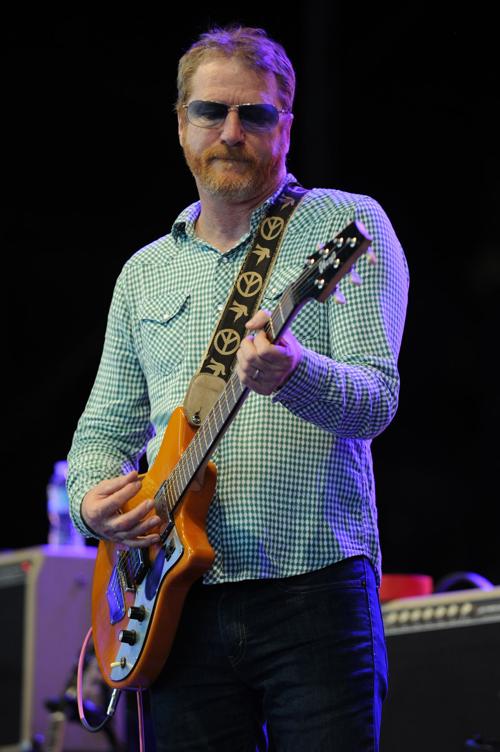 Music
Quintron and Miss Pussycat with The Nots, Manic Pixie Dream Girls, 9 p.m. Saturday, Vega. One of the hippest outfits in New Orleans will be hitting Vega Friday night. Quintron is a rockin' electronic noise maker who plays through a distorted Hammond B-3 organ and a bunch of self-made instruments. Miss Pussycat plays maracas and sings and kicks things off with -- get this -- a puppet show. Together with the band, Quintron and Miss Pussycat experience is a wild one with "Swamp-Tech" dance beats, small explosions, incredible clothes and, of course, the puppets. Trust us on this one, this is a don't-miss show.
Cracker, 9 p.m. Monday, Knickerbockers. David Lowery calls Cracker a "semi-Americana" band. That's as good a description as any for the group that he has fronted along with guitarist Johnny Hickman for 24 years, after Lowery's previous band, Camper Van Beethoven, broke up in 1990. Cracker had a couple big hits in the '90s -- "Low" and "Euro-Trash Girl." But they were outliers in the grunge world with their songs that jumble up rock, country, folk and blues. Cracker's kept rolling through the decades and are touring behind last year's "Berkeley to Bakersfield" double album. They've never disappointed at any Nebraska show.
Dining
Lincoln Restauarnt Week, Friday through June 11. Now in its third year, Lincoln Restaurant Week features 14 restaurants offering price-fixed, three-course menus of $19.95 and/or $29.95. Participating restaurants are 9 South Chargrill, Billy's Restaurant & Lounge, Blue Sushi Sake Grill, Carmela's Bistro & Wine Bar, Dish, Fireworks Restaurant, Green Gateau, Issara Modern Asian Cuisine, Misty's (all three locations), MoMo Pizzeria & Ristorante, Single Barrel, Normandy French Bistro, Venue Restaurant & Lounge and Wilderness Ridge. 
Movies
It's time to catch some of the early summer season's best pictures before they get pushed off the screen by new releases in the next couple weeks. Those include "Avengers: Age of Ultron," which is everything superhero movies should be; "Mad Max: Fury Road," a great action movie and "Far From the Madding Crowd," the 19th century romance starring an Oscar worthy Carey Mulligan.
-- L. Kent Wolgamott and Jeff Korbelik
Stay up-to-date on what's happening
Receive the latest in local entertainment news in your inbox weekly!