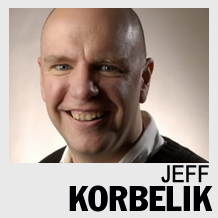 The recent digital television transition proved extremely beneficial to the Christian-themed Bott Radio Network.
The analog signal that NBC affiliate WOWT in Omaha used to broadcast could be heard on the radio at 87.7 FM.
It was, as WOWT described it on its Web site, a technological "accident," with neither the networks or local stations unable to do anything about it.
"It was just there," the Web site said.
This is where it gets kind of confusing.
TV and radio stations use designated areas on the electromagnetic spectrum, set by the Federal Communications Commission, to broadcast their signals. The area for WOWT ended at 88 megahertz, while the area for FM radio began at 88.
FCC granted those at the end of the spectrum interference protection, meaning the Bott Radio Network's signal at 88.5 was limited so it wouldn't interfere with WOWT.
WOWT's analog signal disappeared from 87.7 when it shut it off in February to go to its digital signal, which broadcasts at a different place on the spectrum. It remains off the air.
That was bummer for those who liked to listen to "Chuck" or "The Biggest Loser" while running errands.
You have free articles remaining.
But it was a coup for Bott. With WOWT gone from the airwaves, Bott petitioned the FCC and was granted a signal increase.
On July 1, the Bott Radio Network (KLCV 88.5 FM) jumped from 45,000 to 100,000 watts, which allowed the Christian talk station to finally reach into Omaha.
"We've been looking to reach more people with our programming," said Rich Bott, executive vice president. "We're excited about the opportunity. When the door opened, we jumped through it as quickly as we could."
The Bott Radio Network originated in Kansas City, Mo., in 1962. Today, it boasts 80 stations in Arkansas, California, Indiana, Kansas, Missouri, Oklahoma, Tennessee, Texas and Nebraska, where it blankets most of the state. Bott also has a 100,000-watt station in Lexington.
Bott's signal increase gives the Lincoln and Omaha markets three major stations on the religious front. Spirit Catholic Radio operates at 100,000 watts at 102.7 FM, and Mission Nebraska (My Bridge Radio) recently took over 50,000-watt KRKR 95.1 FM.
Contemporary Christian K-Love has low-power stations in both markets: 88.1 FM (Omaha) and 89.9 FM (Lincoln). Jimmy Swaggart Ministries has a low-power signal at 88.9 FM.
"In times of difficulty, people's faith becomes more important than ever before," said Bott, referencing the recent popularity of religious stations. "They are looking for answers."
Country music remains popular in Lincoln, according to the spring Arbitron radio survey.
96KX (KZKX 96.9 FM) ranked first among listeners ages 12 and older surveyed between April 2 and June 24, while Froggy 98 (KFGE 98.1 FM) finished in a three-way tie for third with contemporary hits KFRX and news-talk KLIN. Classic rock station The Eagle was second.
I'll take a closer look at the ratings in next week's column.