Only when Justin Stutzman reflects on the path that brought him to the kitchen at Piedmont Bistro does he recognize how remarkable a journey it's been.
He grew up with nothing, ate whatever he could find in the fridge and is now serving upscale food at one of Lincoln's underrated restaurants.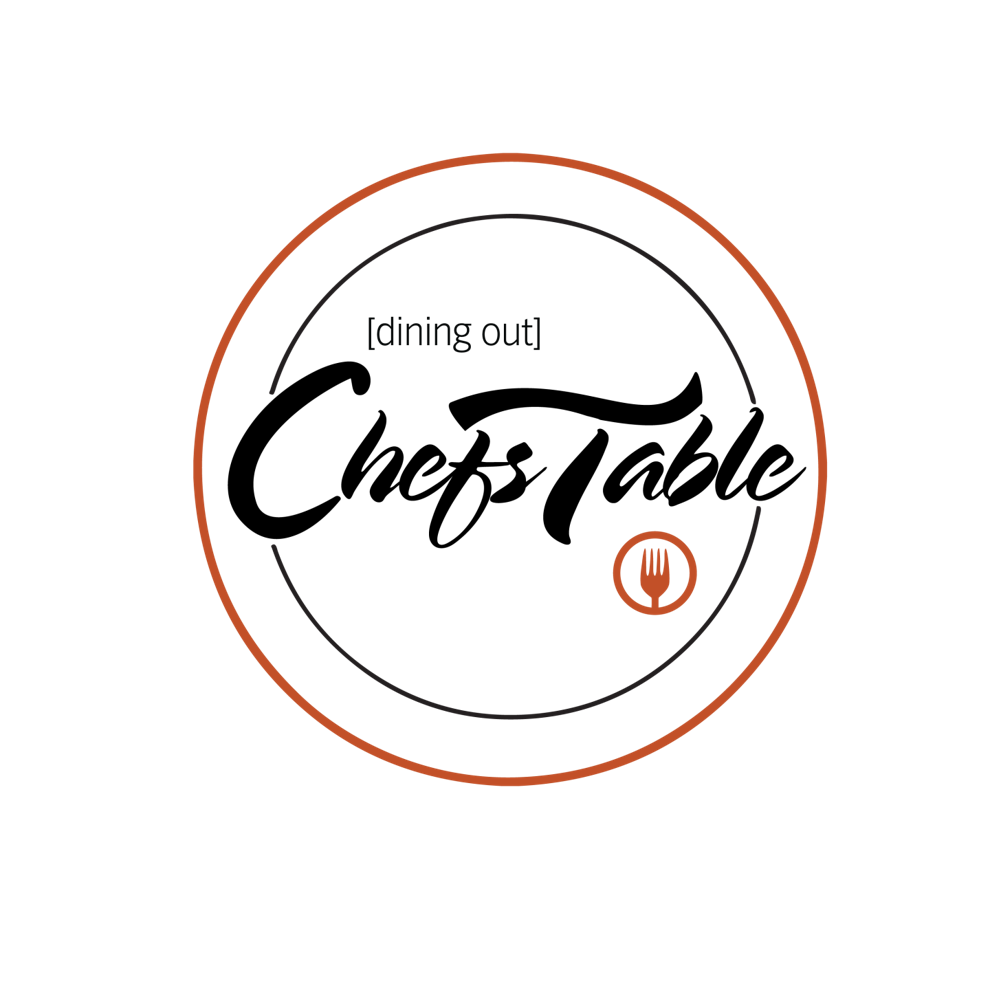 "It's sort of a weird dichotomy," said Stutzman, the executive chef at Piedmont Bistro, 1265 S. Cotner Ave.
"I grew up eating a lot of leftover pork chops -- brown sugar and Sriracha on plain rice, stuff like that. It was very simple food. You ate what you could afford to eat at that time. You didn't waste anything at all. You're just trying to make it.
"And now, here I am in this restaurant, where we kind of provide elevated food to everybody. … That's my love -- simple soul-warming food."
That's the magic of the Piedmont Bistro, which has an extensive menu that has an entry point for just about any budget.
"You can come in here for a burger and fries and you won't be disappointed," said Jillian Manthei, the restaurant's general manager.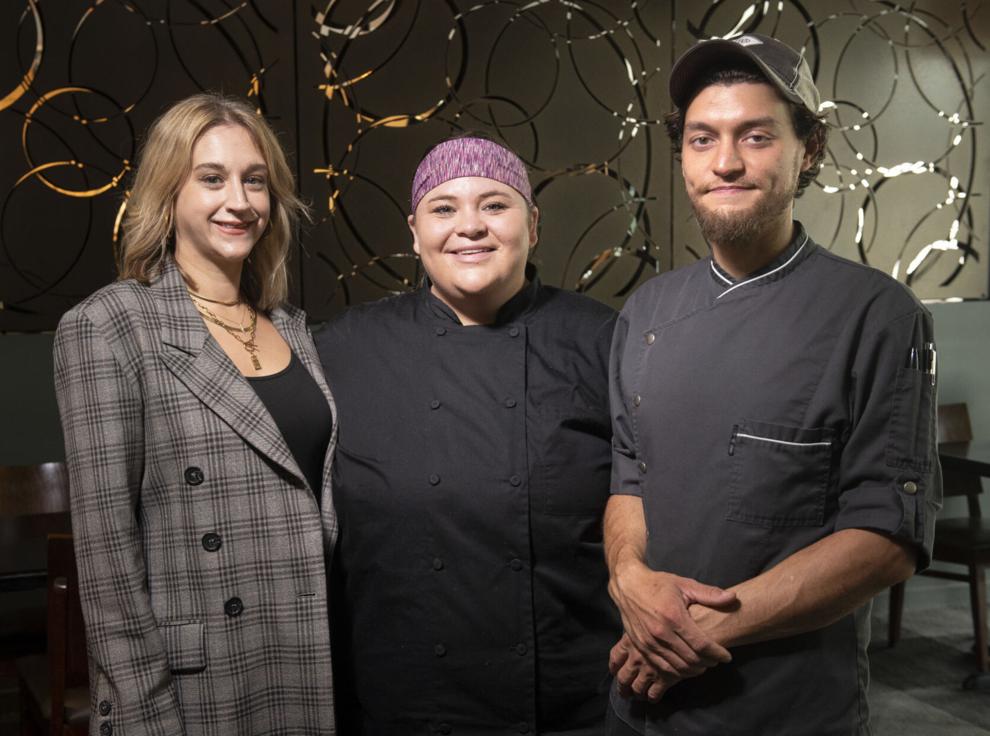 Stutzman, Manthei and executive sous-chef Christina Bugay have been together the past five years and have transformed a restaurant formerly known as Kay's -- a place that was featured in one of the scenes in "Terms of Endearment" -- into a neighborhood staple. With houses in all directions, much of the client base is within walking distance.
"It's a bistro built for the community," Stutzman said. "It was a neighborhood place and today it is that again in a different form. I love places like this where it just feels like it's nice, but not super formal. We do serve high-end food, but we also serve high-end food to the everyman. We want to make food available to everyone. I love this place because as a kid, I could never eat at a place like this.
"I love the idea of bringing elevated food to everyone."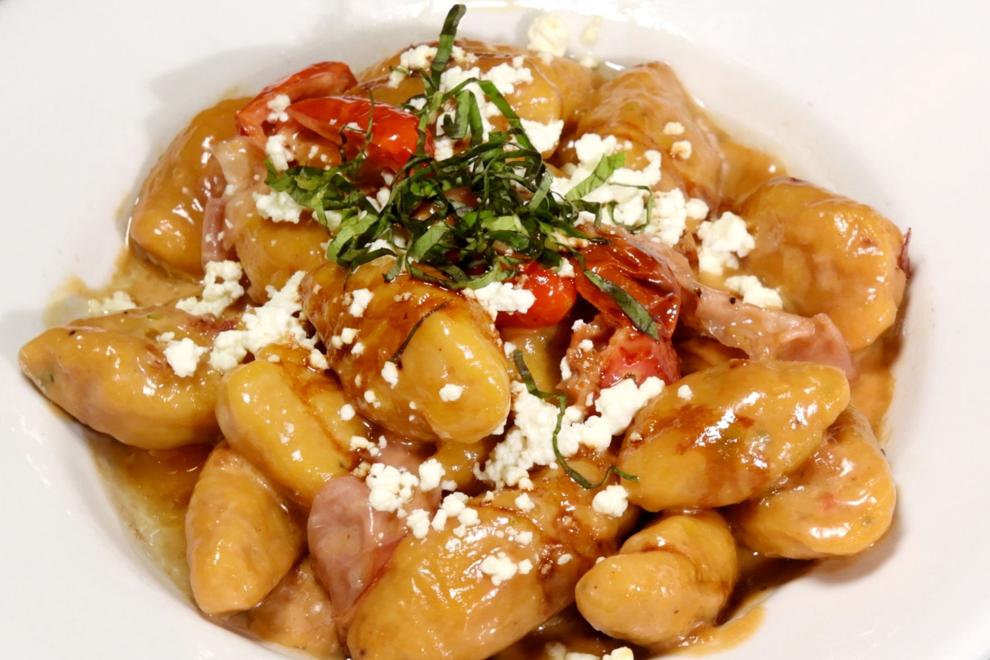 Bugay said the open kitchen allows her the joy of watching her food be delivered to a table.
"It's a blessing and a curse," said Bugay, a former high school softball standout from Kearney who once held the state record for home runs. "Mostly, it's a blessing. You cook the food and watch it hit the table and watch the look on their faces as they take their first bite. Usually, always it's a great first reaction. I love being able to watch that."
It's the instant gratification -- that validation -- that comes with a job done right. It's one of the upsides to the service industry. You know immediately if you're making people happy.
Stutzman never intended any of this, but now he couldn't imagine anything more rewarding.
He was born in Lincoln, but being a military child, the family moved around. There was time in Virginia and New York, before returning back to Nebraska when he was a young teen.
Before his mother got sick and eventually became bed-ridden, Stutzman enrolled at the University of Nebraska-Lincoln as a chemical engineering major, but the need to take care of his money and make a living caused him to quit school.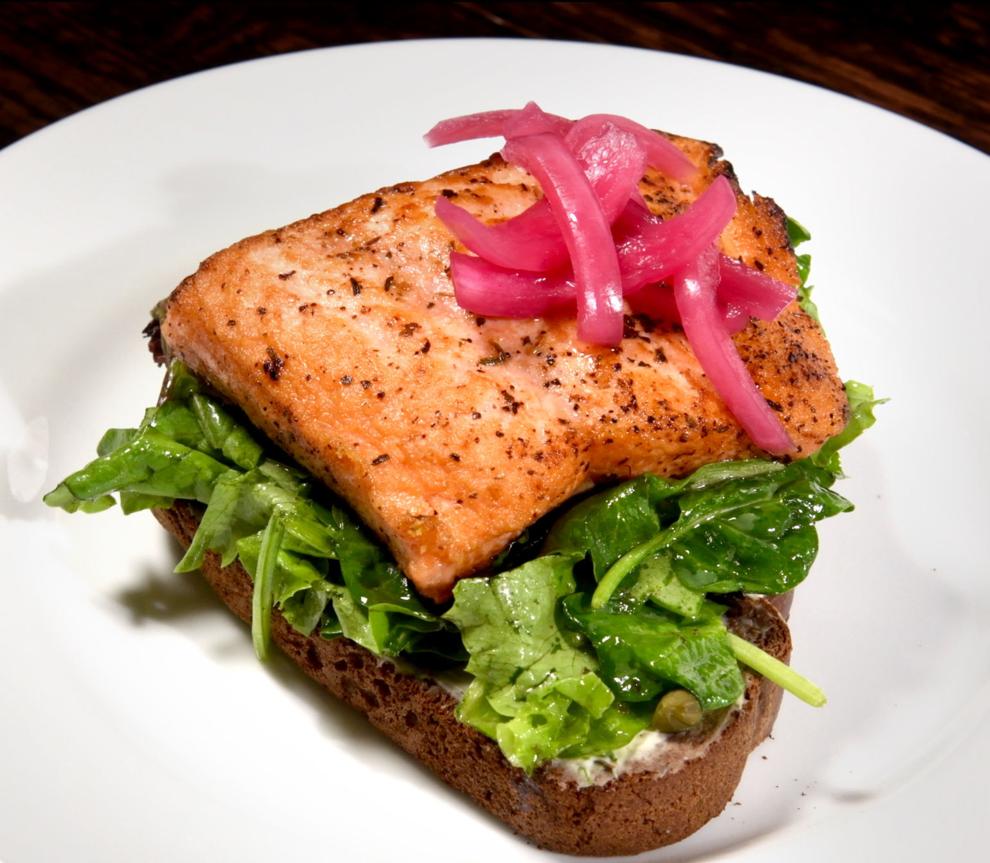 He worked in a few office settings before finding his way to the kitchen. It wasn't unfamiliar to him. His mother, a Vietnamese refugee who immigrated to America from Saigon when she was 4, worked in a number of restaurants and was an excellent cook at home.
"She is an amazing cook," he said. "I was inspired by her cooking all the time. She did all kinds of jobs, but her first job was to be a mother and to be a mother, you have to provide for your family. So she cooked anything and everything."
As a result, there is an Asian influence in Stutzman's cooking style.
"Nothing warms the soul like a bowl of pho," he said.
There's nothing like pho on the Piedmont Bistro menu, but that doesn't mean Stutzman hasn't worked a little Asian magic in some of his dishes. Some of his ingredients -- shrimp paste, for example -- might seem out of place, but they make perfect sense to him.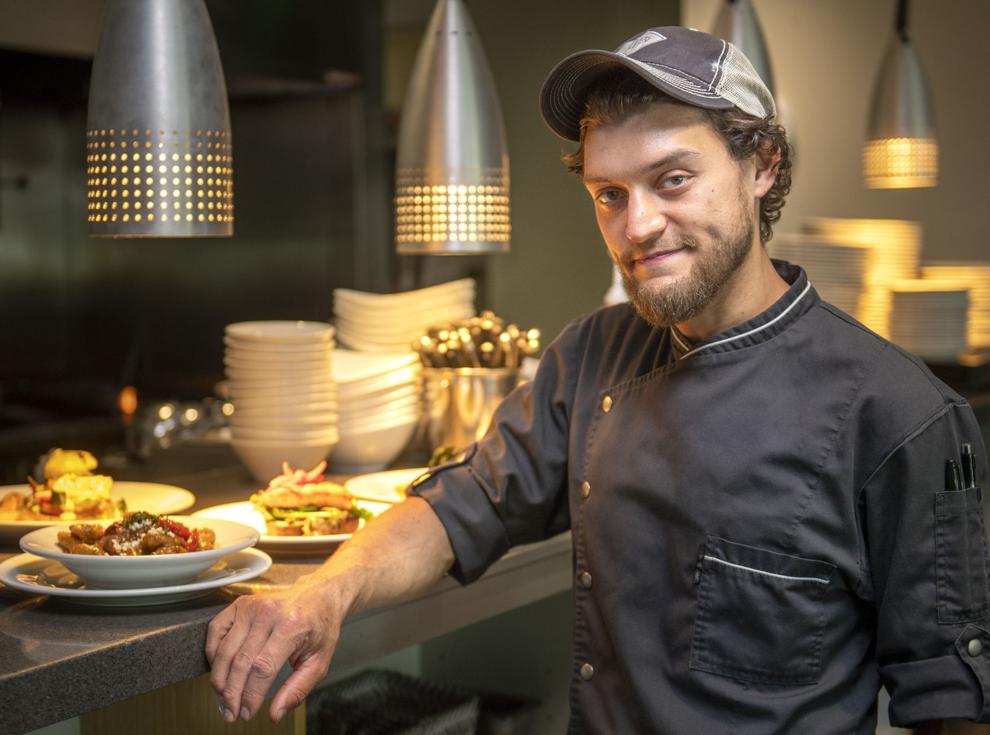 "When you cook, most people don't know what you're doing," he said. "They just eat the food and they love it. When I am using a lot of the aspects that I grew up with, the flavors are in there, but it's probably not presented in a way that makes them think it's Asian."
Without formal culinary training, he brings a cerebral approach to the kitchen -- as you might expect from someone who once considered a career in chemical engineering -- and is most driven by a fear of failure.
"Cooking is absolutely trial and error," he said. "With me, really what it comes down to is my determination. I don't like to be bad at things. That's really what drove me to where I am. I just wanted to learn."
He worked for chefs who told him when he did things incorrectly. Those mistakes bothered him, he said, "I would stay up at night," thinking about it, but the next time he was faced with the same scenario, he learned from it and did it right.
"I got better," he said. "It's all about being self-critical without being self-deprecating."