Lincoln's premier breakfast-serving fundraising phenomenon is going mobile.
Bill Maltas, better known around town as the Waffleman, cut the ribbon last week on his operation's new home base on Sixth Street, which will provide an industrial kitchen and a garage for his new Waffleman-branded food truck.
"He wants to get it out in a mobile way so that more people can enjoy his waffles," said Chamber of Commerce spokesman Chris Whitney.
Maltas is also offering greater variety. With a new blazing-red kitchen trailer towed by a waffle-printed pickup comes a new street-foodified waffle menu.
Experimenting with waffles on a stick, customers who visit Maltas and his truck will be able to order items such as "lollywaffles."
Additionally, they can also order a Prairie Dog, a breakfast corn dog of sorts consisting of two breakfast sausage links stuck on a stick and dipped in waffle batter.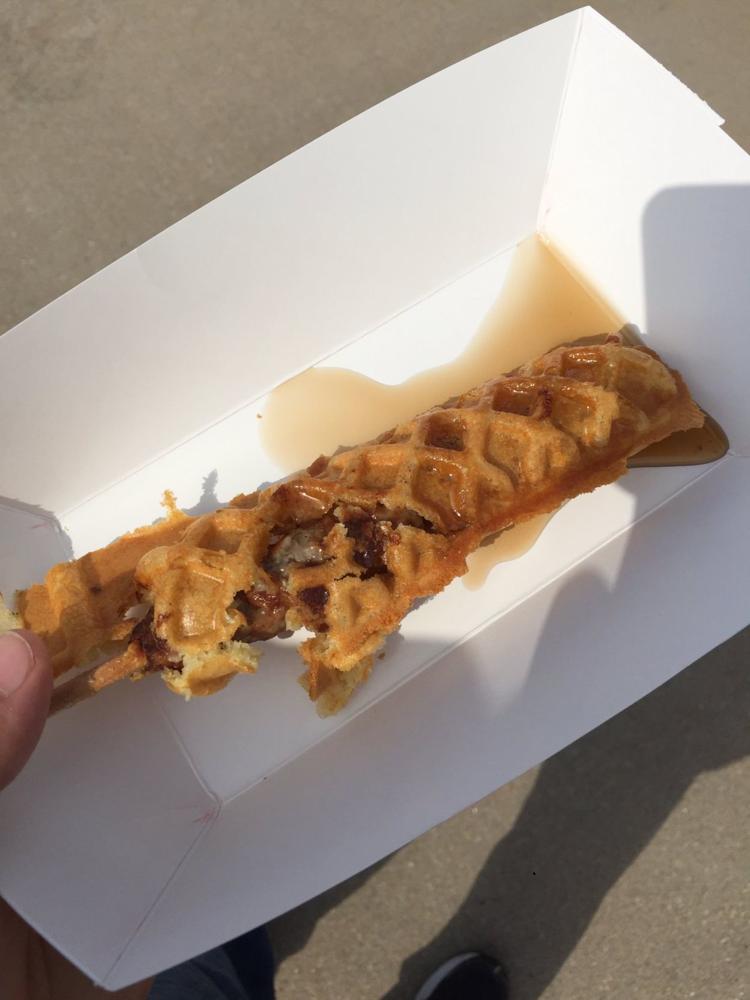 "Waffles aren't really a walking food," Maltas said. "But now you can walk around with them on a stick and you can dip them in syrup easier."
Maltas is also experimenting with different batter flavors. 
"I'm hoping that each time you come it's a little different," he said. "Right now we have the original waffle and red velvet, but in the fall we're going to have pumpkin spice, apple, strawberry and more."
You have free articles remaining.
Keep reading for FREE!
Enjoy more articles by signing up or logging in. No credit card required.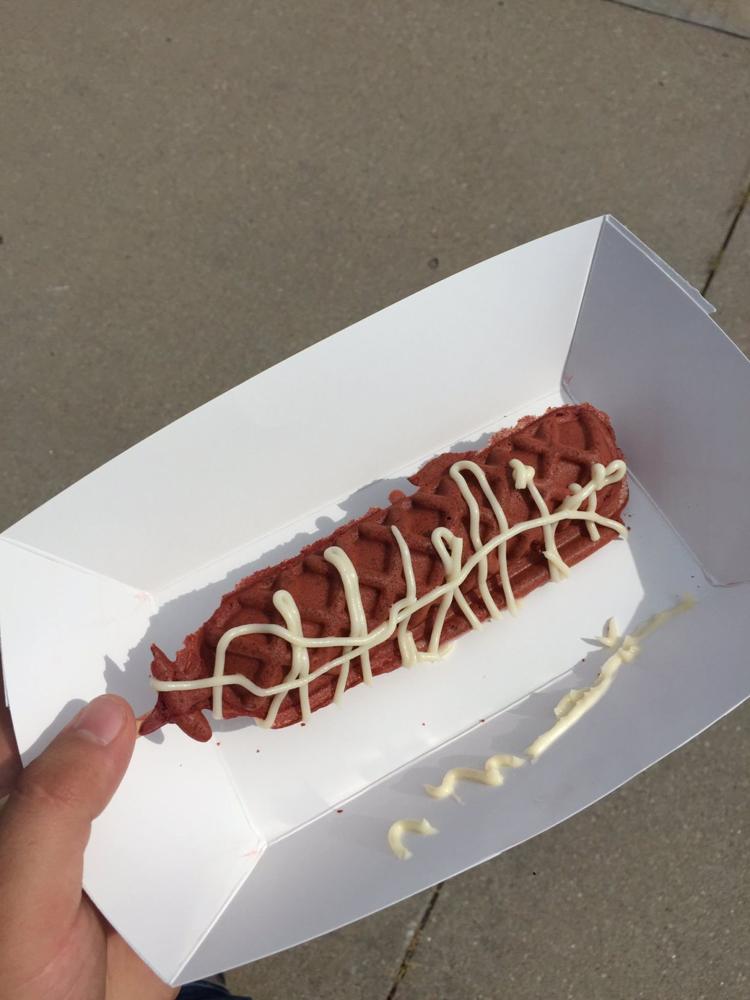 For Maltas, the kitchen itself is practically an afterthought, something to help navigate the tricky regulations required by the state in order for him to operate his business. It's a small area encompassing a single room. With a couple kitchen sinks, refrigerators, wire-rack shelves, a freezer and the other basics, the kitchen acts as a place where Maltas can get his food prepared before he loads everything onto the truck.
"It's a very basic kitchen," he said. "It does exactly what I need it to do."
The truck represents a new chapter for the Waffleman, which began as a waffle-catering business to help fundraisers around the city with former Waffleman-in-chief Doug McCallum in charge. McCallum sold the business to Maltas in 2015.
Now, Maltas hopes to bring the business to festivals and other outdoor events in order to expand his reach.
"He took over the reins and wanted to expand," Whitney said. 
And this will likely be the last expansion for the Waffleman business, according to Maltas.
"The only way I can see this growing even more would be to franchise," he said. "So unless someone knows anybody in Kansas or Missouri, this is it for me."
Lincoln food trucks and mobile dining options