Shampa Khan is making curry in a hurry -- and not just one kind of curry.
The new fast-casual Uni Curry Bowl features Indian (tikka masala), Jamaican, Japanese or Thai curries in its bowls. The bowls, along with the wraps and salads, also boast fresh vegetables and are made from scratch.
Surprisingly, though, the best-seller, according to Khan, is not curry bowls, but rather her biriyani bowls.
"It's my own recipe," said Khan, who hails from Bangladesh. "I make the spice for it from scratch. It's very flavorful. I used 20 different ingredients and do all the roasting and grinding myself."
Khan and her husband, Nazim, opened Uni Curry Bowl on Feb. 18 at 230 N. 17th St., the former Samurai Sam's location. Nazim, who also is from Bangladesh, has been the executive chef at Bryan Medical Center since May 2015.
Khan said the restaurant was her idea.
"I come from a big family, so I'm used to feeding a lot of people," she said. "I guess, you could say, it's in my blood."
In creating Uni Curry Bowl, Khan wanted to offer something not readily available to Lincoln diners. Curry dishes are found at many of the city's full-service Indian and Thai restaurants, but not as a fast-casual option. And no restaurant in Lincoln features the variety of curries.
Plus, many of the dishes are vegetarian, vegan, gluten-free and halal friendly.
Food
During my visit, my wife ordered a chicken curry bowl ($7.50), choosing brown rice as her starch -- other choices were basmati and soba noodles. She picked Japanese as her curry sauce. I ordered a chicken masala wrap ($6.50), which included lettuce, onions and potatoes along with the curry aioli and was served with a side of thinly sliced, homemade potato chips.
We both enjoyed our meals and found each sauce very flavorful. We both thought, however, our dishes could have been kicked up a notch or two in terms of spice. The veggies were extremely fresh. The roasted potatoes in my wrap were perfect.
There are three kinds of bowls (curry, biriyani and Japanese) and range from $6.95 to $9.79. Each features different protein options such as beef, chicken or tofu. There are also three kinds of wraps (masala, Asian and power) and cost between $4.99 and $7.50. The menu also includes salads and homemade desserts such as mango creme brulee ($2.95), a Nazim Khan-specialty, shahi firni (Shampa's recipe for rice pudding, $2.95) and carrot halwa, which Shampa said is a delicious carrot cake made without flour. Grade: B+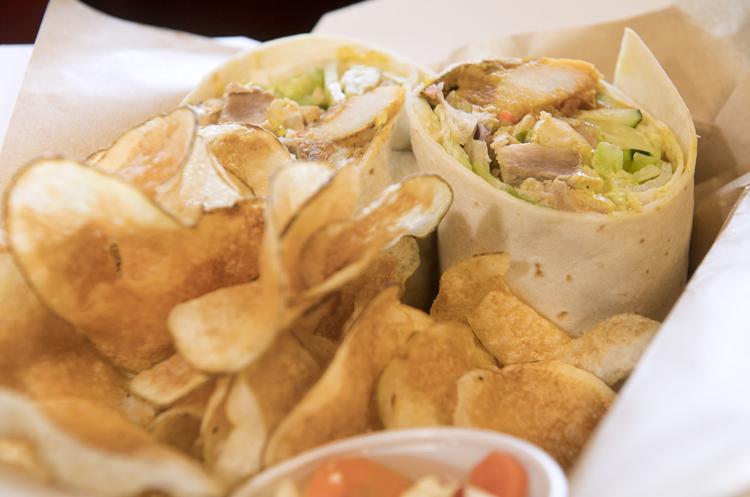 Service
Uni Curry Bowl operates as a fast-casual restaurant, meaning there is not table service. Patrons order at the counter, grab drinks from a nearby cooler and wait for their names to be called when their food is ready. Orders take 5-10 minutes to complete. Ours arrived at the table just short of 10 minutes after ordering.
The menu may be unfamiliar to some patrons, so I suggested pictures of the food on the chalkboard menu. Khan agreed, saying it's on the to-do list. She also plans to have a digital photo album of sorts at the counter. The website has great photos of the menu items. Grade: B
Atmosphere
The Khans gave the old Samurai Sam's a facelift. The couple cleaned and repainted the space, using bright vivid colors. The dominant color is red. The restaurant has seating for about 25, with tables and chairs filling up the dining room. One wall is a chalkboard menu, while the others are pretty much bare except for detailed descriptions of the curries. These help explain the differences between the choices. Grade: B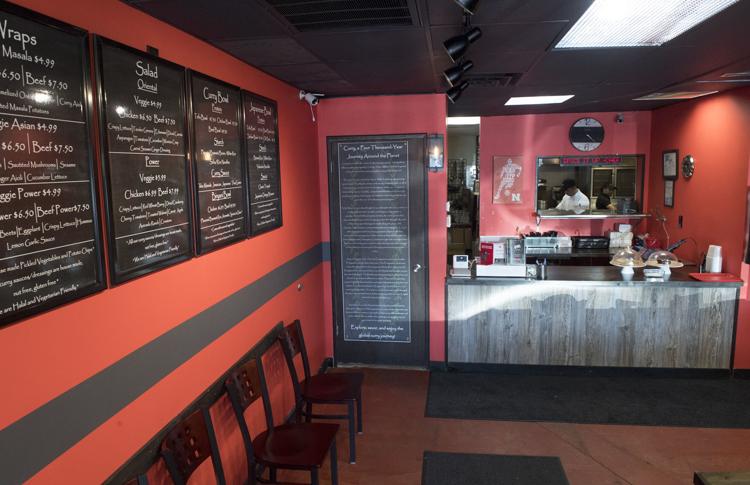 Specialty diets
The restaurant includes one vegetarian option in each of its menu categories (salad, wraps and bowls). The curry sauces are nut-free, and three of them (Indian, Thai and Jamaican) are gluten-free. The vegetable lineup, depending on what menu item you select, includes roasted beets, eggplant, roasted potatoes, diced carrots, caramelized onions, sauteed mushrooms, cherry tomatoes, dried cranberries, edamame and more -- not your standard fare. Uni Curry Bowl definitely is among the top five restaurants in the city catering to special diets. Grade: A+
Lincoln's 15 best Asian, African and South/Central American restaurants
1. The Oven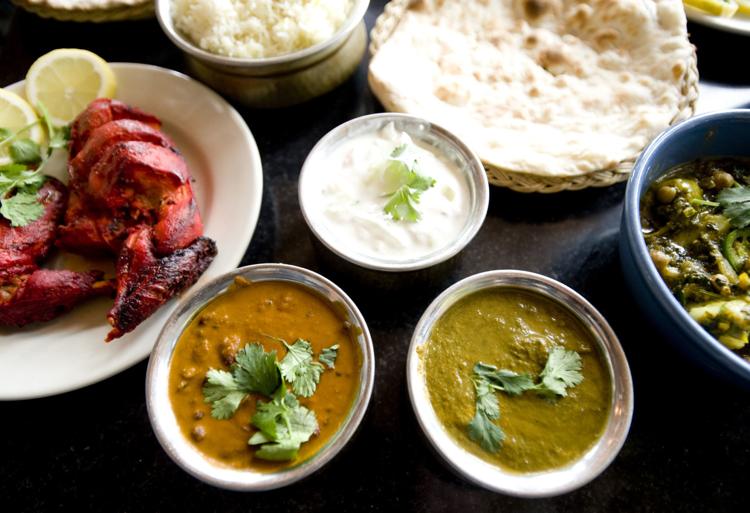 1. The Oven
The Oven, simply, is one of Nebraska's premiere restaurants.
In the Haymarket since 1988 and east Lincoln since 2007, the popular Indian restaurant excels on all levels: menu (food and wine), atmosphere and service. I even recommend it to those who aren't sure about Indian food, because I used to be one of those people. I tell newbies to order the chicken or fish tikka, a mild dish that offers a tasty introduction to food prepared in a tandoor oven.
Ngawang Rinchen owns both Oven locations. He came to the United States in 1979 and worked as a chef in an Indian restaurant in New York City. In 1988, he became the head chef for The Oven — the first restaurant in the "new" Haymarket district — and later took it over.
The menu is a nice mix of lamb, chicken, seafood and vegetarian entrees. The Oven consistently ranks as one the best places for vegetarians in town. Most dinner entrees are served with rice and choice of soup or salad. I highly recommend The Oven's mulligatawny, a traditional Indian soup of pureed lentils, flavored with spices and garnished with rice and fresh coriander. I like to squeeze lemon into mine.
Several years ago Rinchen upped the Oven's game, amassing a wine collection that is one of the best statewide (check out his cellar at the Haymarket location). So impressive, Wine Spectator annually recognizes the Indian restaurant for its collection.
Details: 201 N. Eighth St. and 4101 Pioneer Woods Drive, 402-475-6118 and 402-488-0650, theoven-lincoln.com
2. Stur 22 Caribbean and African Kitchen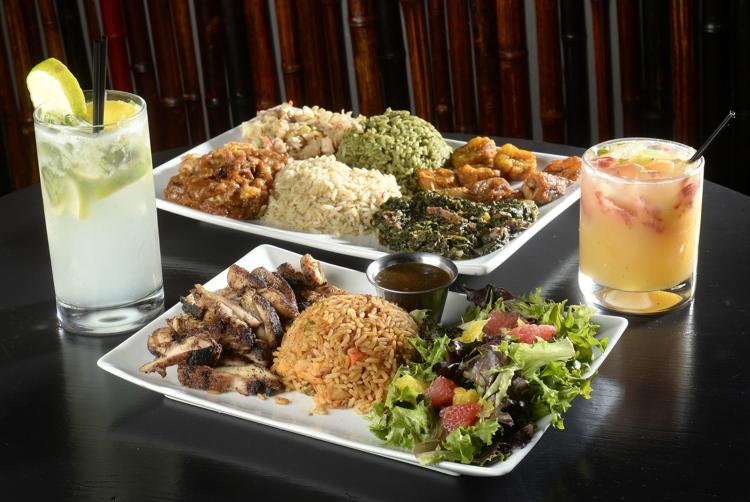 2. Stur 22 Caribbean and African Kitchen
Potentially the best restaurant to open in Lincoln in the past two years, Stur 22 offers a unique dining experience with a menu that is small but fantastic.
Stur's vibrantly spiced, slow-cooked meats literally dissolve in your mouth (I'm a big fan of the coconut curry oxtail), and the meals come in perfect portions — something to consider after a hearty Thanksgiving dinner. The ability to mix and match rices and sides gives the menu added variety.
Don't be nervous if you've never tried African or Caribbean food. It's remarkably approachable at Stur, and the staff is always ready with recommendations. 
And don't scoff at the drinks, which alone are worth a visit, even if you don't typically like fruity mixtures. These cocktails manage to boast big flavor without the overwhelming sugariness you might expect.
3. Pho Nguyenn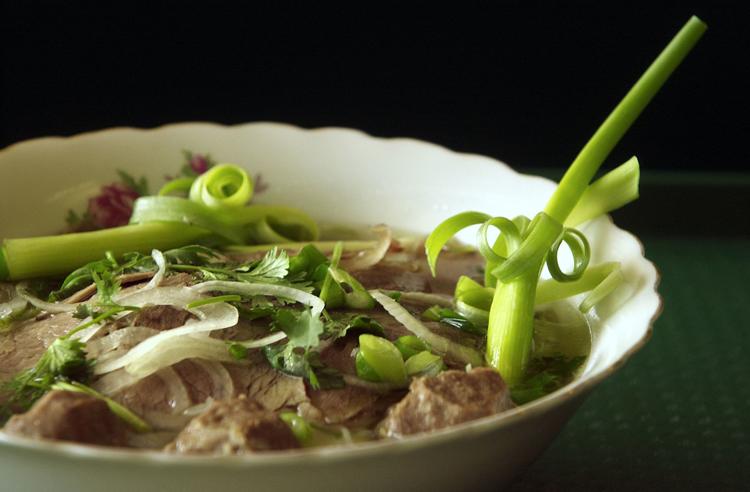 3. Pho Nguyenn
Lincoln has its fair share of Vietnamese restaurants, but there seems to be just one where most diners go for pho — that's Pho Nguyenn on North 27th Street. Family-owned since 2002, the strip-mall restaurant draws folks from all over town for the steaming hot, noodle soup.
Served with sides of fresh, basil, bean sprouts, jalapeno peppers, pho is available in three different sizes and in different combinations. Personally, I like the one with all the meats, including tripe, which tends to turn off most folks. But I love it. My journalism friends, Joe (Duggan) and Eric (Gregory), like to doctor theirs with chili paste and hot sauce, while I prefer to sweeten mine with a hoisin sauce. However you like it, the noodle soup is a perfect treat on a cold winter day.
Details: 611 N. 27th St., Suite 5, 402-477-2058
4. Blue Orchid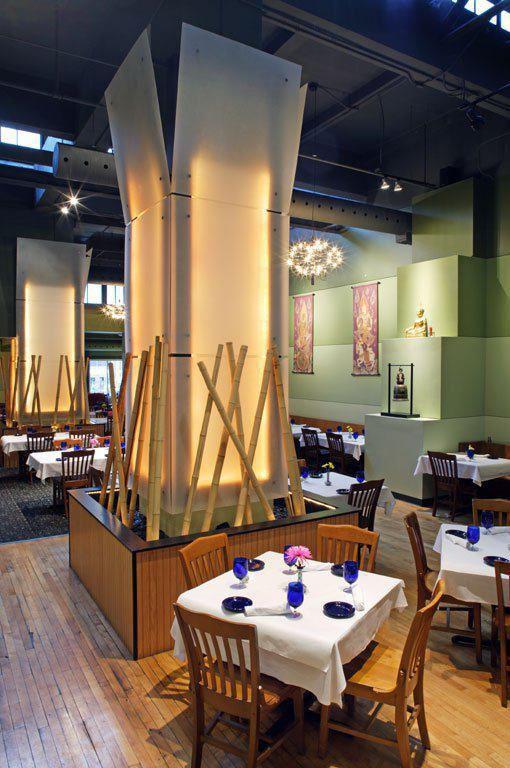 4. Blue Orchid
This downtown Thai restaurant has it all — ambiance, authenticity and dishes diners can count on to deliver a consistent taste time after time. Open for lunch and dinner, Blue Orchid's menu is versatile and flavorful with plenty of options for both meat-eaters and vegetarians.
The panang curry and the Pad See-Ew can't be topped — and the yellow curry is a delight with its big chunks of carrots and the staff's willingness to sub in other veggies. Leave room for Tom Kha soup or an appetizer. The chicken (or tofu) satay will have you licking out the bowl of dipping sauce.
Did we say Blue Orchid had it all? That was a lie. Parking can be an issue, so circle the block or find yourself a parking garage.
Details: 129 N. 10th St., 402-742-7250
5. El Chaparro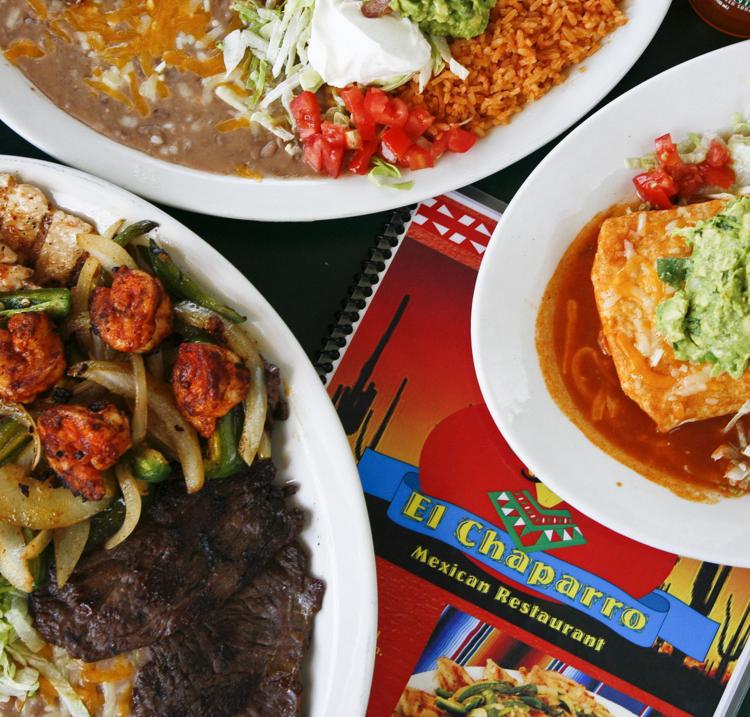 5. El Chaparro
In a city increasingly filled with Mexican restaurants, El Chaparro stands out for what it isn't. It's not an upscale fusion of Mexican and fine-dining fare. And it's sure not fast food. Rather, it's an unassuming spot that reminds me of places that used to be found all over Austin, Texas, but are rapidly disappearing due to gentrification.
There's nothing all that unusual about the El Chaparro menu: It's a standard lineup of burritos, enchiladas, tacos, tamales, tortas, quesadillas and plenty of steak, pork and shrimp dishes. But they're all served quickly and never less than good. The carne asada, in particular, earns raves.
Perhaps the most telling observation I can bring from El Chaparro comes from multiple visits, where members of my group were the only English-only-speaking diners. That's always a great sign.
6. Mr. Hui's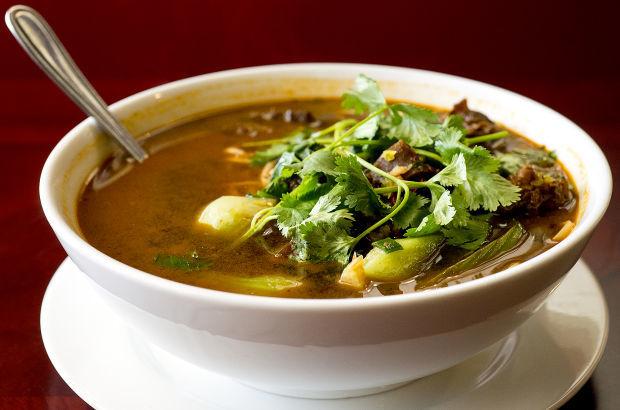 6. Mr. Hui's
A while back, I joined a group at Mr. Hui's for a post-art-opening meal. With at least a dozen dishes on the table, we got a wide-ranging sampling of the Chinese restaurant's offerings — and this reaction from dyed-in-the-wool New Yorkers: "This is better Chinese than we can get in New York."
That may be something of an overstatement. But it's evidence of the quality and authenticity of Mr. Hui's food. There's some American Chinese favorites on the menu, e.g. sweet & sour chicken and General Tso's chicken. But it's mostly real-deal fare, including more exotic dishes like sizzling frog legs and spicy intestines (pork) in hot pot. There's also a full line of milk teas.
Favorites include a seafood clay pot, Taiwanese pan-fried noodles, Hui's Crazy Spicy Chicken (lots of jalapeno in that one), salted crispy chicken and salted crispy frog legs, fish filet in bean sauce and Taiwanese-style braised pork.
7. Vung Tau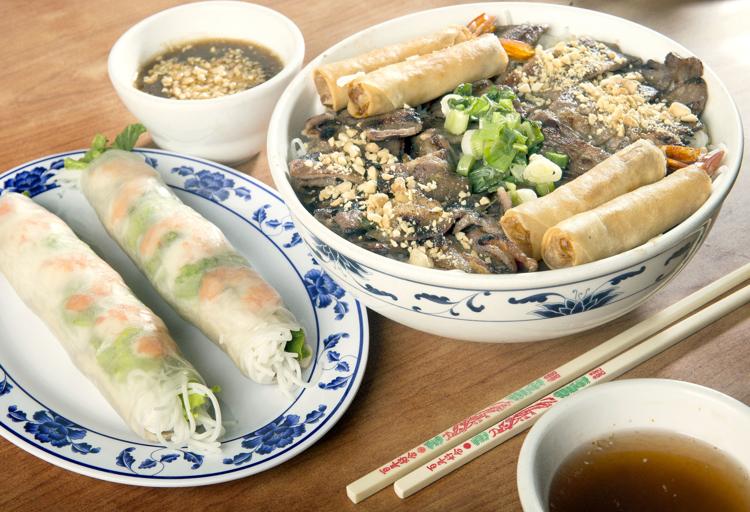 7. Vung Tau
Yes, our top 10 list includes two Vietnamese restaurants within a few blocks of each other. Lincoln's offerings are that good.
Vung Tau distinguishes itself with its savory broth, grilled pork entrees and succulent chicken, which provide an entry point to this kind of food for folks who prefer to avoid red meat. (Go for the standard beef pho this winter, and come back in the summer for chicken and egg roll vermicelli.)
If you haven't been to Vung Tau in years, and were turned off by the drab interior, it's worth trying again. A fairly recent remodel opened up the dining room and added some nice decorative flourishes.
Details: 2708 Y St., 402-438-9959
8. Blue Sushi Sake Grill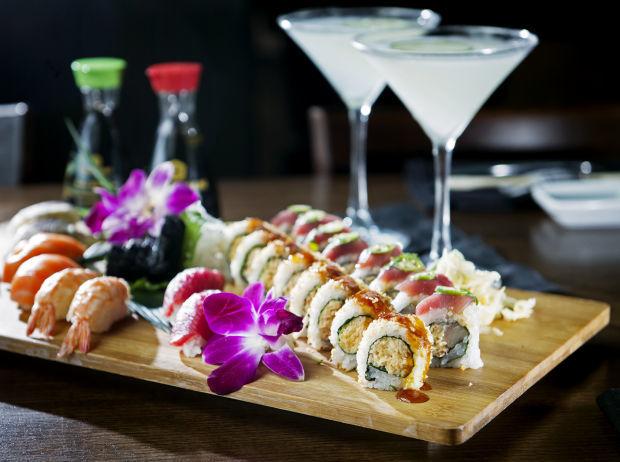 8. Blue Sushi Sake Grill
The very fact that an Omaha-based sushi chain is preparing to open its 13th location in its eighth state is an indication that Blue has plenty of fans. 
But that's also no surprise: Blue's menu is well-executed from top to bottom, packed with variety, and friendly to diners of all culinary stripes, restrictions and inclinations. Its Lincoln location, which opened in the Haymarket four years ago, boasts a laid-back yet contemporary vibe that makes it a great place for a date or night out with friends before a show at Pinnacle Bank Arena.
A word of advice: Go for happy hour, one of the best in town.
9. Issara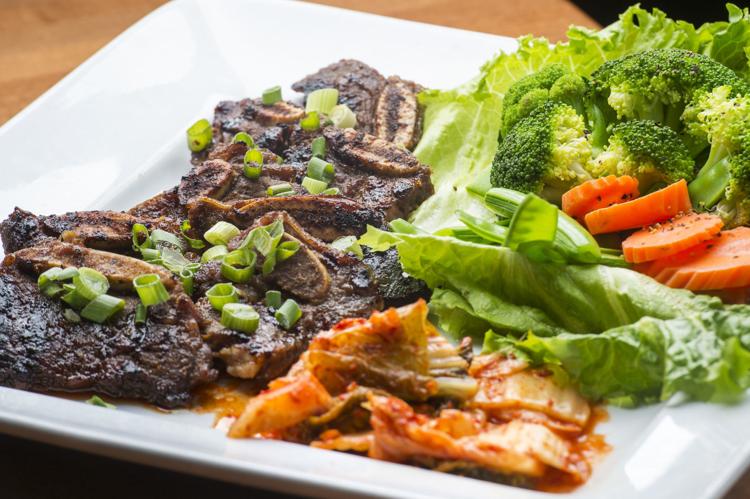 9. Issara
If you've somehow eaten through the menu at Blue Orchid, or want something slightly different, check out its sister restaurant, Issara.
Issara's menu includes an impressive array of flavors from other Asian cuisines, while keeping one foot in its distinctly Thai origins. The royal duck curry is one of my favorite dishes anywhere in Lincoln. (Be warned: It's spicy.) Other menu items, including the Thai rolls and Asian delight, will be familiar to Blue Orchid lovers.
Here's another place with a bar as boast-worthy as its kitchen. Issara's cocktails are often inspired. And the restaurant as a whole manages to feel more formal than its downtown counterpart, despite Blue Orchid's inherit advantage with its location in the Grand Manse.
10. Habibi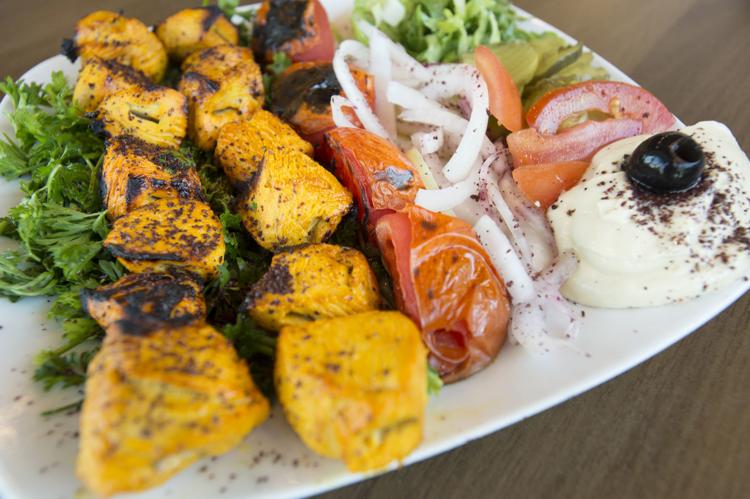 10. Habibi
Since opening in the summer of 2017 in north Lincoln at 82nd and Holdrege streets, Habibi quickly has become the go-to place for Middle Eastern food. That's because its menu is extensive, ranging from chicken and beef kabobs to vegetarian falafel to the ever-popular gyros.
Well-seasoned and plentiful are the best way to describe Habibi's meats. My wife and I remarked on the flavor of the beef and chicken shawarma as well as the beef kabob we tried on recent visits. We also enjoyed the falafel — breaded and deep-fried ground chickpeas. The falafel breading was light and not overbearing. And the tzatziki sauce served with each dish proved to be some of the best we've tried.
Details: 8222 Holdrege St., Suite 10, 402-475-0066
11. Lan House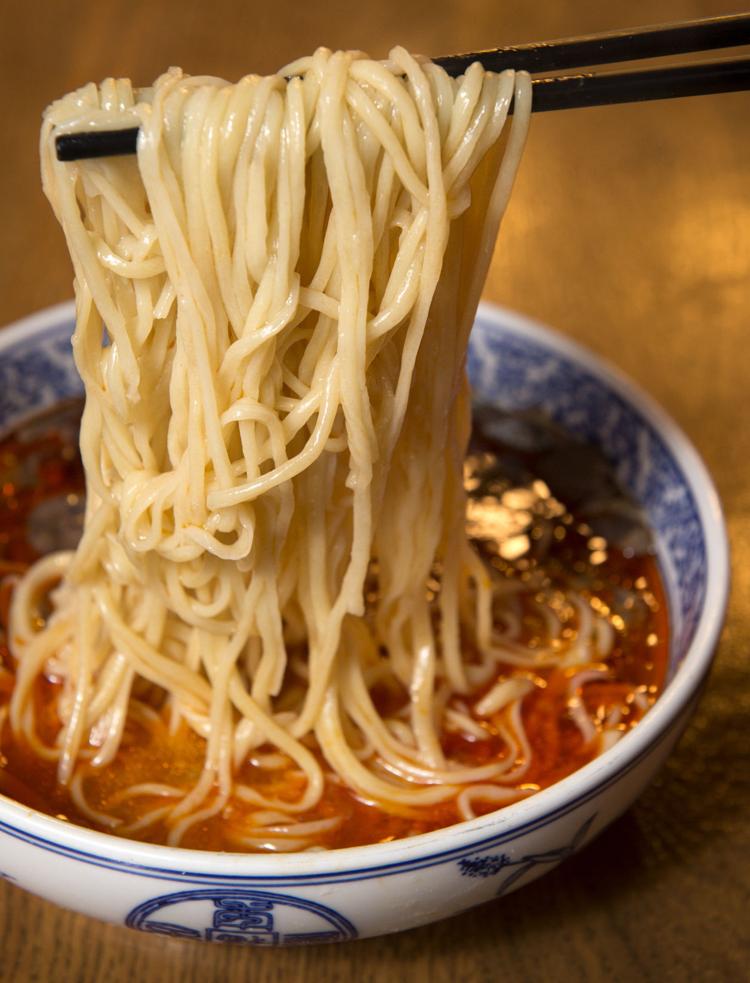 11. Lan House
Lan House is the only authentic Lanzhou noodle shop in the Midwest. That means it hand-pulls the noodles used in its delicious, primarily beef-infused soups. Get the spicy version, which is the true way it is served in the northwest Chinese city of Lanzhou.
But that's only the beginning for this very authentic downtown Chinese eatery. There's no sweet and sour anything here. Rather it's got made-to-order potstickers — the best in town, eat 'em while they're hot — a selection of entrees ranging from lamb ribs to kung pao chicken, and all sorts of fried rice and chow mein.
There are also weekly specials and constant additions to the menu, the most recent of which include flipped beef flat buns, iron-grilled beef ribs and Silk Road bok-choy. I've never been disappointed by anything I've ordered in the year and a half that Lan House has been open. That's the highest compliment for any restaurant.
12. Copal Progressive Mexican Cuisine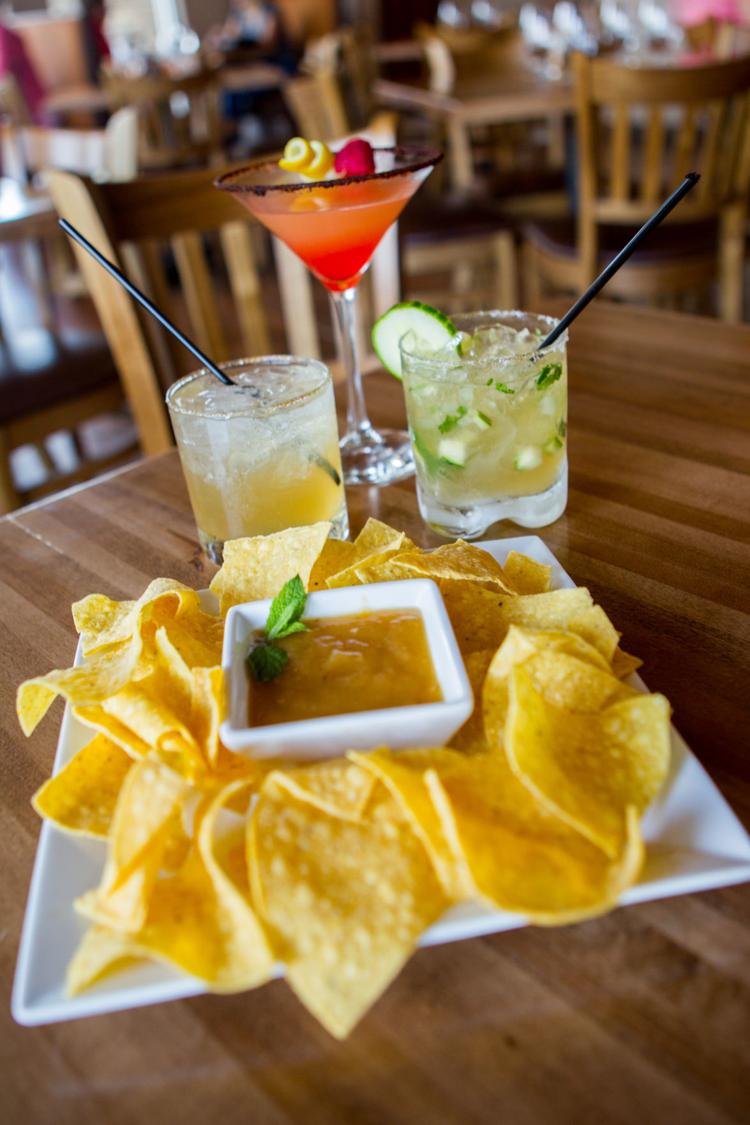 12. Copal Progressive Mexican Cuisine
Grandma wants to eat someplace nice. Your husband wants a glass of wine. And you want tacos. Where do you dine? Here's your answer.
Copal goes out of its way to avoid being labeled a "typical" Mexican restaurant, but still serves up approachable dishes. The food feels elevated, but rooted in familiar staples of enchiladas and fajitas.
The dining room has a similar effect: Copal feels more contemporary than other local Mexican restaurants, but casual enough that it's hard for anyone to feel out of place. 
13. Blessings Thai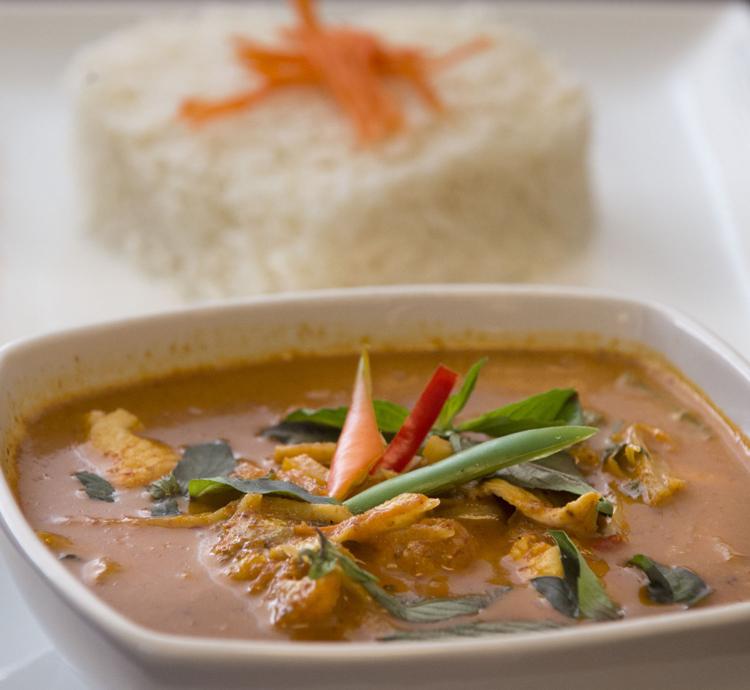 13. Blessings Thai
More Thai, this one out north in a strip mall where parking is plentiful.
The interior of the small restaurant is functional, but not fancy with matching tables in the center, booths along one wall and a TV on another -- a portrait of Jesus and his flock on a third.
The staff is friendly and attentive and the food is delicious with standard Thai dishes as well as options you might not find elsewhere, such as fried gourd and Thai fried rice with mango and egg, chili and shallots.
If you're new to the cuisine, order the pad Thai. Every pad Thai has its own signature and Blessings has to be among the best, plenty of peanuts and just the right balance of sweet and hot.
14. Banhwich Cafe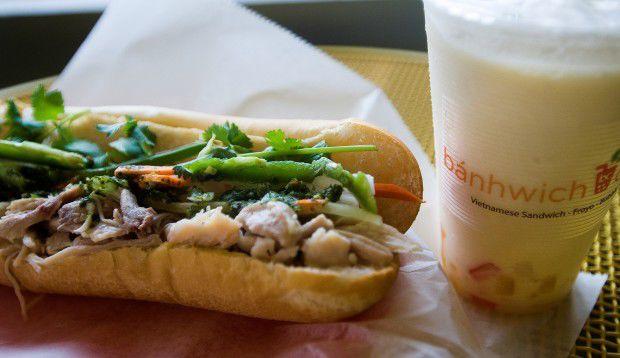 14. Banhwich Cafe
Order at the counter and be ready for a messy Vietnamese banh mi sandwich at your table in this popular lunch and dinner stop in the heart of Lincoln.
Banhwiches come with the standard toppings — cucumbers, pickled daikon, jalapeno, cilantro and carrots and a variety of options for sauce and proteins all served on a crusty French-style bread that can be washed down with any number of Bubble tea options.
Do not leave the restaurant without a Vietnamese waffle for dessert. We cannot stress this enough. Ask for a dusting of powdered sugar. Share with a friend or not. Chewy, delicious in every way and green. (Do not ask why. Or do, and let us know.)