A year and a half ago, Erika Jensen brought Lincoln the establishment it didn't know it needed — a chocolate shop, coffee shop, weekend brunch spot and community gathering place all in one.
Chocolate shops are often small, grab-and-go establishments. But this wasn't the kind of shop Jensen had in mind when she opened The Chocolate Season near 40th Street and Old Cheney Road in November 2019.
The store, which Jensen — the owner and chocolatier — describes as an "elevated, approachable place," features the traditional chocolate counter, an espresso station and shelves of product, as well as plenty of coffee shop-style seating and even a kids area.
Customers can choose from decadent truffles and chocolate-covered treats, as well as espresso drinks and lunch items. In addition to its normal offerings, the store also hosts waffle weekends, serving an award-winning waffle recipe in rotating flavors.
Jensen said the store's large, inviting space reflects The Chocolate Season's commitment to serving as a community gathering spot.
"We want to give you a safe meeting spot for a business meeting or a first date," she said. "You feel great taking your grandma here; you feel great taking your kids here."
The journey to Lincoln
The Chocolate Season was born of Jensen's love for food and passion for giving gifts. After a career in marketing that left her unfulfilled, Jensen said she decided to create a job out of her passion.
The business started as an online store based out of Omaha, but Jensen said customers were eager for a location where they could sit and drink a cup of coffee.
That prompted Jensen to go the brick-and-mortar route. She and her husband decided on a location in Algona, Iowa, to be near family.
The business grew quickly and The Chocolate Season became a mainstay of Algona's main street. Jensen's friend even set up a flower shop next door and the setup continued for about 10 years.
"We grew a lot and it was fun," she said. "People were just so excited all the time to see us, which was so great."
Then Jensen's sister was diagnosed with cancer. That meant frequent visits to Lincoln to see her and her kids.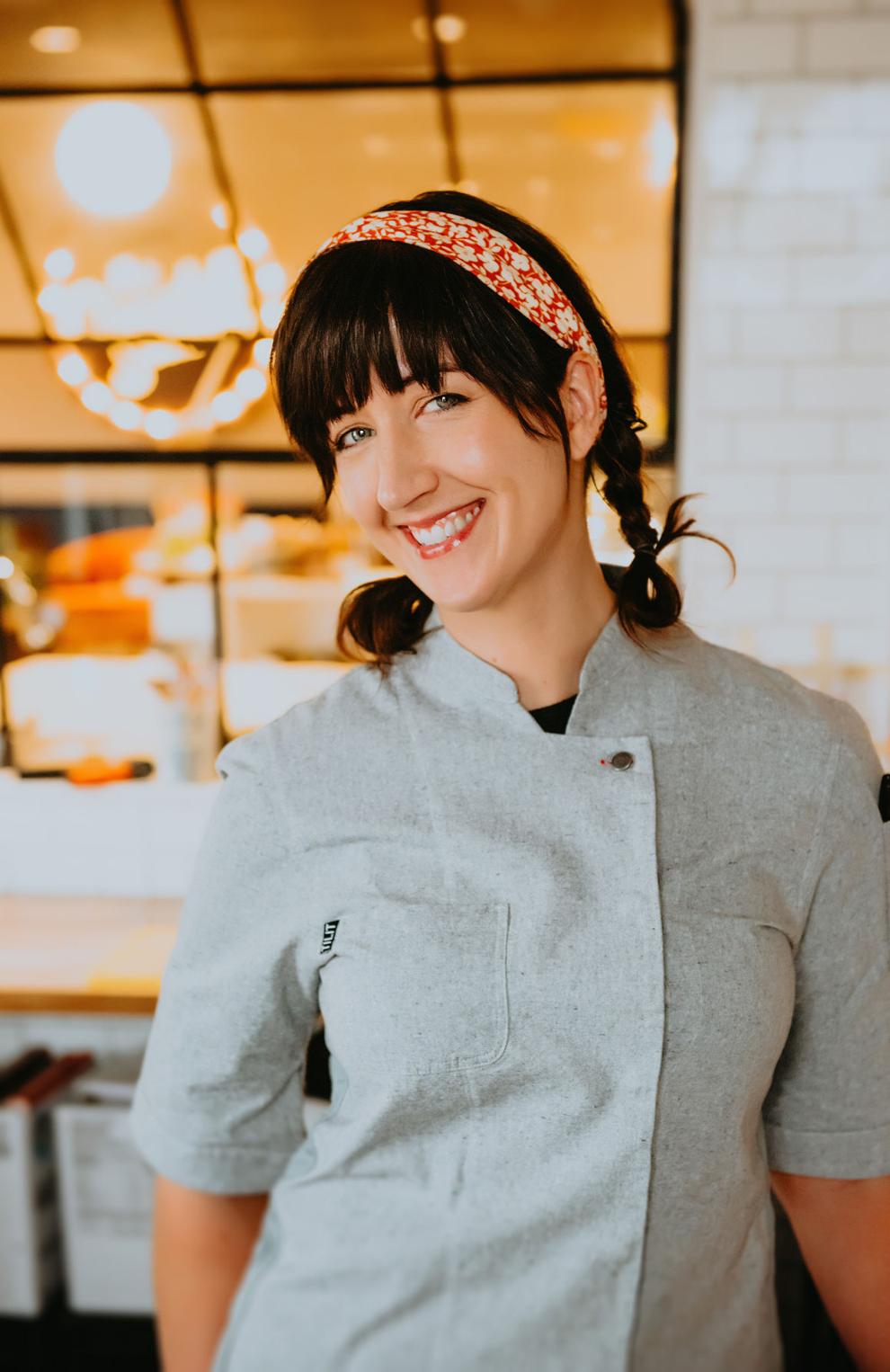 On those visits, Jensen said she began to see the hidden gems of the city and the kindness its residents had for each other.
"You literally get the best of both worlds," she said. "Lincoln is a small town, with a small-town heart, that just happens to be a city."
Jensen's sister got better, but Jensen maintained her newfound love for Lincoln, and she decided to move her family here so her kids could grow up alongside their cousins.
That also meant moving The Chocolate Season. While many people expected her to set up shop in the Haymarket, Jensen opted for south Lincoln.
"We really wanted Lincoln to know that we were coming in to invest in the community," she said.
The gift of food
What first attracted Jensen to chocolate making was simply her love of chocolate, she said. She was inspired by her grandmother's love of baking and wanted a career creating the types of memorable moments that accompany food.
"If you think about all of your great, great memories, there's usually some type of food or drink involved," she said. "People always celebrate with family, friends and food, and so to be able to provide an opportunity to be a part of people's lives in that facet was really important to us."
Besides attending a year of culinary school and regularly taking continuing education classes, Jensen is self-taught. Becoming an artisan chocolatier took a lot of experimenting, and things didn't always go right, she said.
Jensen said she vividly remembers some of her worst failures and even keeps photos of some of them to keep her humble, she said.
"Sometimes I look at them, and I'm like, 'I remember that,'" she said. "I literally remember all of the terrible, terrible products I turned out. But you just kind of keep trying and keep learning."
While she's self-taught, Jensen is also serious about the art. She uses high-quality Valrhona chocolate from France and precise processes to create the best possible flavors and textures in her truffles.
Looking to the future
The Chocolate Season opened in Lincoln shortly before the coronavirus pandemic, so Jensen said she feels as if the store is still getting settled into the community.
"When you open up in a new community that isn't really expecting a new business like this, that's one thing," she said. "And then when you get shut down, and everybody's supposed to stay home, it's a little bit more of a learning curve to figure out what do the customers need from us, what can we provide for them in these extraordinary circumstances."
Jensen said she is always taking customer suggestions for new products and is committed to improving her craft.
"Our motto is, you can do better," she said. "That's not a slam, it's an inspiration to provide more for someone. We always want to provide a better experience, better chocolate, better packaging, whatever the case is."
Post-pandemic, Jensen said she has a lot of ideas for new offerings and new ways customers can experience what The Chocolate Season is all about.
"We have lots of really great growth-building opportunities that we haven't had the opportunity to launch yet," she said. "But there's so much more The Chocolate Season is going to provide outside just a box of chocolates or a cup of coffee."
DO YOU REMEMBER THESE LINCOLN FAVORITES?