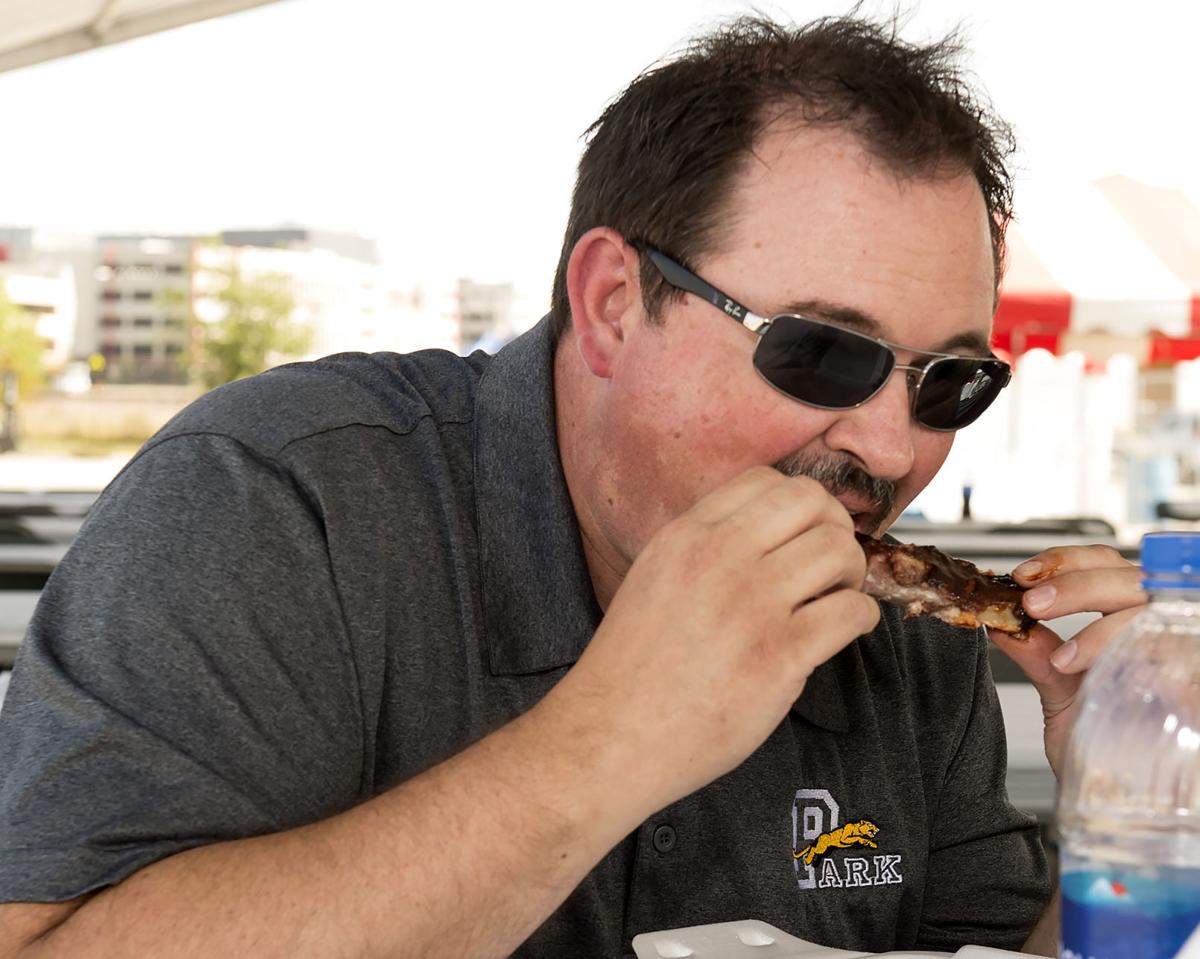 We, at least the carnivores among us, shed a tear two years ago when RibFest -- those glorious three days that turned the historic Haymarket into a wonderland of mouth-watering smells and incredible tastes, while conjuring personal memories of pulling up to Arrowhead Stadium on Sundays in the fall — was canceled.
Apparently, not enough people were into an event that brought thousands to the Haymarket, but what do I know?
Or maybe I'm just a little bit ticked off still because when I became the editor of Ground Zero, I was told one of the perks of the job was to serve as one of the judges of the competition that pitted some of the region's best barbecue aficionados in a battle that determined the best ribs in the land.
I wanted that, damn it. I longed to sit at a table of fellow self-important, self-righteous people, believing we knew more about ribs than anyone else in attendance, believing we could distinguish between a rib with a more tender bite or that might be a little too saucy. I could do that -- and do it well.
Mostly, I just wanted those gladiators of the grill to bring me bountiful portions of ribs. History reminds me there is no dignified way to eat them. No matter how hard you try, there is going to be a mess -- on your hands, your face. Hell, even your shirt, if you're doing it right.
I was willing to forgo all civil decorum -- to look like I'd just taken part in a pie-eating contest -- by embracing the event and worrying about the mess later. I'd find a wet-nap -- or two or 20 — later. 
And then they went and canceled it. 
But apparently, a fella named Jake Van Lent, the president and co-founder of the Nebraska Barbecue Council, is resurrecting RibFest, and they even let him use the former name.
Even if it's not. Make no mistake, when RibFest resumes on Saturday at Playmakers Bar & Grill, 640 W. Prospector Court, it will be a mere shadow of its former self.
Unlike the event that invaded the Haymarket and brought in grillers from all over, Saturday's RibFest redux, which runs from 1 p.m. to 10 p.m., will feature just six barbecue joints from the area.
So it's not what it was, not yet anyway, but it's better than nothing. And this, Van Lent said, is just a start. The goal is to grow it.
Besides, six smokers can still create some amazing smells and some amazing tastes. In addition, there will be six bands taking turns on a stage. That said, Van Lent promises a day that won't disappoint.
"We're going to have everything people love from the old RibFest — live music, cold beer and ribs," he said.
The six entries in the RibFest competition are Mary Ellen's, Sweet Blue BBQ, GrannyWeav's Soul Food and Dickey's Barbecue Pit of Lincoln, Smokin' Gunz Bar-B-Que of Omaha and Tilley's Stick Burner BBQ of Bellevue.
And the most amazing part is that any one of the hundreds in attendance can be a judge in crowning the winner of eastern Nebraska's rib competition. You don't have to be, say, the editor of Ground Zero.
The cost for a day of musical enjoyment is $12, but for an additional $20 -- $25 for the slackers who don't buy your tickets in advance — you get to eat ribs and side dishes from each of the contest entries and — just as important — receiver an official ballot to cast a vote.
"It's interactive and we think that's what makes it different," Van Lent said.
We wish him luck in getting RibFest rolling again. It'll take time, but in the meantime, let's not judge the first event against something that lasted more than 20 years and had established itself as an annual tradition.
Instead, let's just give him credit for trying to bring back something we loved. Well, at least something the carnivores loved.