Besim Shala opened his first Italian restaurant in Grand Island in 2011 with hopes of one day expanding into Lincoln, Omaha or both.
Now it's happening for him.
Shala opened his third Napoli's and first in Lincoln on Sept. 3 in the strip mall at 48th Street and Nebraska 2, in the spot where South 48th Bistro operated for a short time. The site also has been home to sushi, Mediterranean and barbecue restaurants over the years.
Napoli's gives Lincoln another quality Italian restaurant. The eatery features a made-from-scratch menu of pasta, pizza and Italian classics such as lasagna, ravioli, manicotti and several steak, seafood, veal and chicken entrees, with prices ranging from $15 to $25.
Shala opened his second restaurant in 2012 in Hastings, but shut it down last spring when Imperial Mall closed. That led him to opening his restaurant in south Lincoln.
"My plan was to always come to Omaha or Lincoln," he said.
Food
My group started its meal with fried calamari ($11.49), which, as the menu noted, is one of the restaurant's popular choices. And for good reason. It was a nice helping of bite-sized, lightly breaded pieces served with homemade marinara. Plus, the calamari wasn't swimming in grease.
I ordered the lobster ravioli ($18.99) for my entree. The dish featured five large ravioli pieces stuffed with lobster in an alla panna (heavy cream) sauce. I thought five wasn't enough, but the ravioli and sauce were so rich, it was the perfect amount. The creamy sauce was extremely flavorful.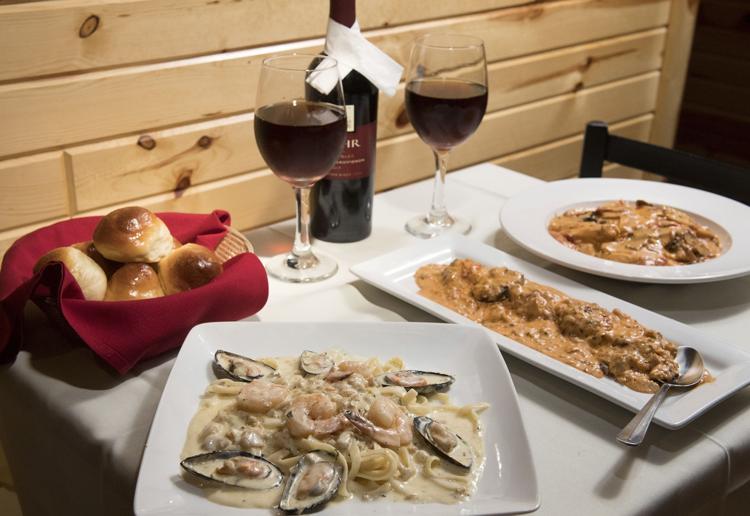 The sauce was also noteworthy on my wife's dish, the Besis Special ($19.99). One of Napoli's specialties, the entree featured shrimp, chicken, broccoli and mushrooms topped with mozzarella cheese over penne pasta in a savory white wine lemon sauce.
Our friends ordered the damabianka with chicken ($14.99) -- sauteed mushrooms in a rich, brandy cream sauce served over spaghetti -- and a Caesar salad with shrimp ($14.99), although it came with chicken.
Entrees are served with choice of soup, salad or Caesar salad and fresh rolls with dipping oil. We thought our side Caesar salads resembled lettuce salads with a hint of Caesar dressing on them. The Tuscany soup was hot and buttery, very tasty.
Napoli's has a decent wine list. We chose a Red Diamond cabernet from California ($24). With hints of blackberry on the nose and palate, it paired nicely with all of our entrees. Grade: A-
Service
This is a work-in-progress. We dined on a Sunday evening, three days after a local TV station featured the restaurant during a newscast, and Napoli's struggled to keep up, with food arriving late to some of the tables. Our wine, appetizer and salads came out of the kitchen quickly, but our main entrees arrived 45 minutes after ordering. Our bread, usually served with the salads, arrived just minutes before the entrees. One dish was entered incorrectly -- the Caesar salad with shrimp had chicken instead.
Shala admitted he needs more employees -- he had four servers working the floor that night, but no bartender or host. With no bartender, the bar couldn't be utilized as a spot for those waiting for tables (and a way for the restaurant to make a little more money). And a host wouldn't have seated tables until a server was ready to work them. I'm convinced Shala will find a rhythm as he adjusts to the layout and flow. Getting a host and bartender would be a good start. Grade: C
Atmosphere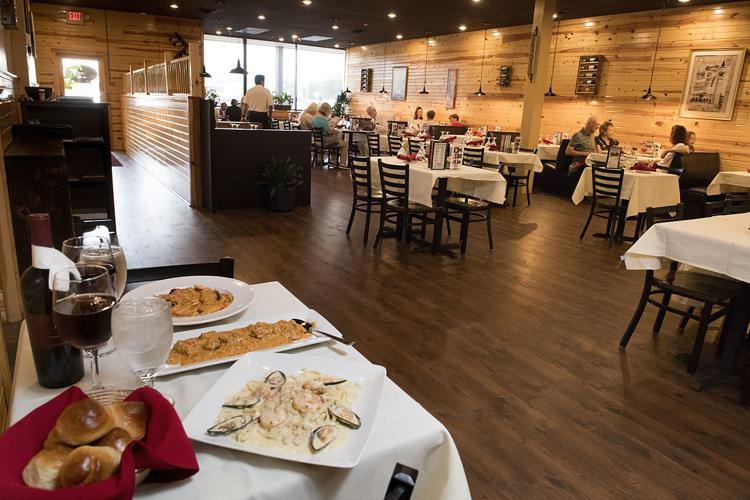 Napoli's didn't change much after taking over the space from South 48th Bistro, which had incorporated the wood-planked walls into its design from the restaurant before it, Hickory Road BBQ. The layout -- with the bar at the back, 15 booths along the walls and tables in the middle -- is the same, as is some of the wall decor.
Napoli's added hanging lights over each booth and placed more wine racks on the wall. The best new features are the off-white tablecloths and red cloth napkins. That adds some stylish excellence. Grade: B
Specialty diets
The menu features several vegetarian choices ranging from eggplant parmigiana ($11.99) and spinach ravioli ($12.99) to cheese tortellini ($12.99) and a veggie lover's pizza ($11.99 or $16.99). Appetizers includes garlic basil cheese rolls ($9.99), bruschetta ($7.99) and stuffed mushrooms ($10.49). The menu, however, doesn't indicate that gluten-free pasta is an alternative. Grade: B-
Pizza places to try in Lincoln
The Isles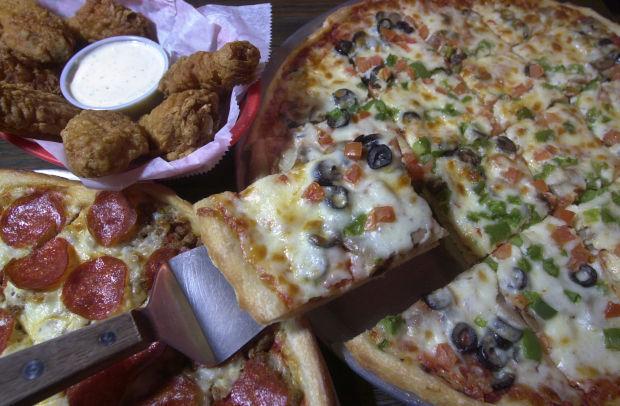 Piezano's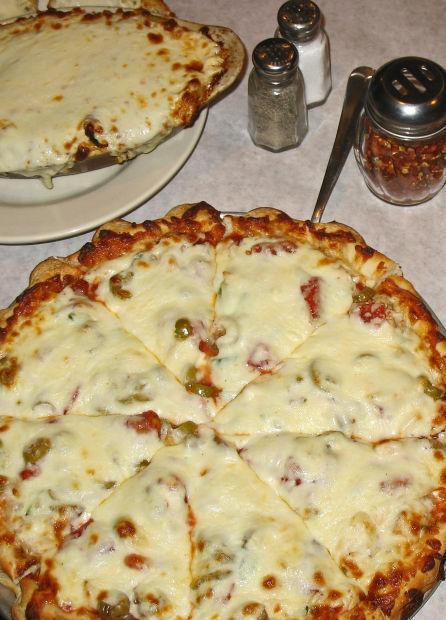 MoMo Pizzeria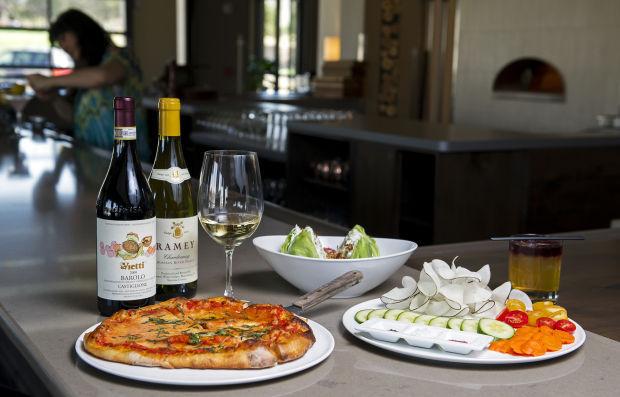 Mellow Mushroom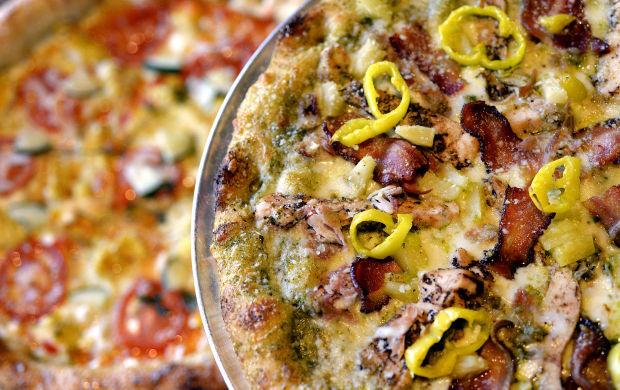 Lazzari's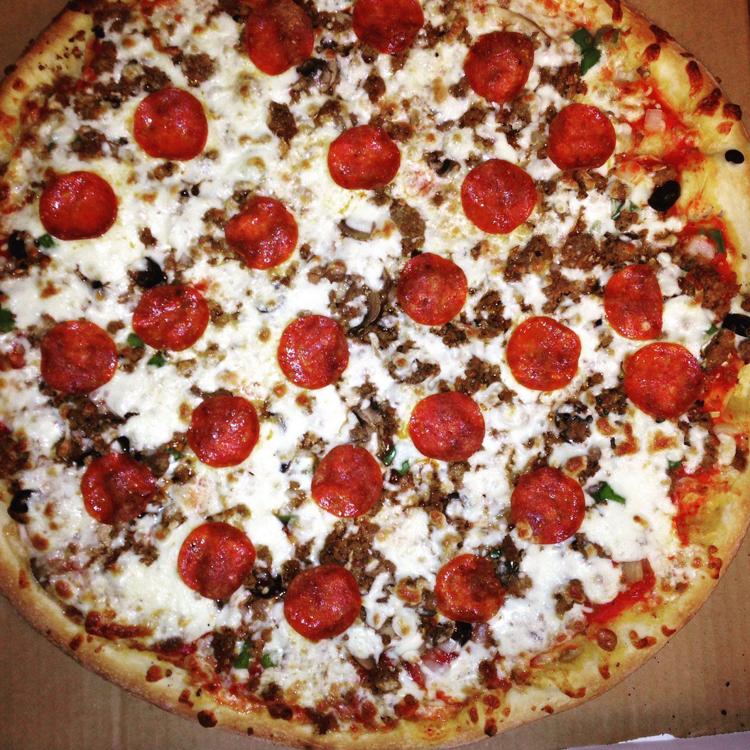 Yia Yia's
Blaze Pizza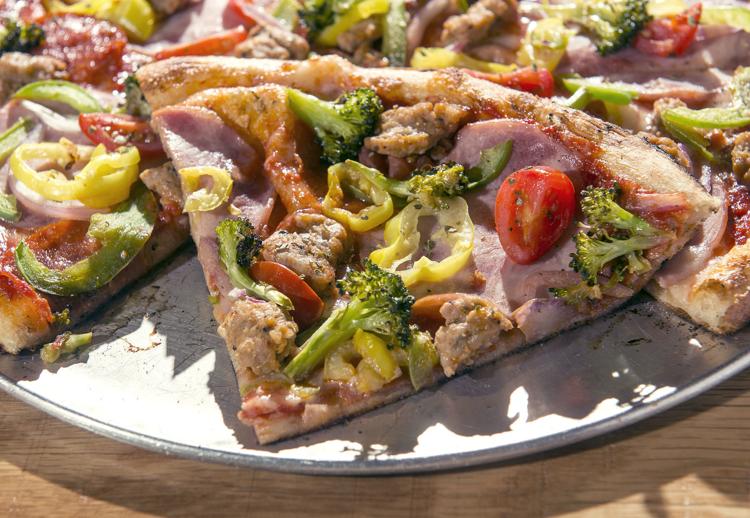 Patty's Pub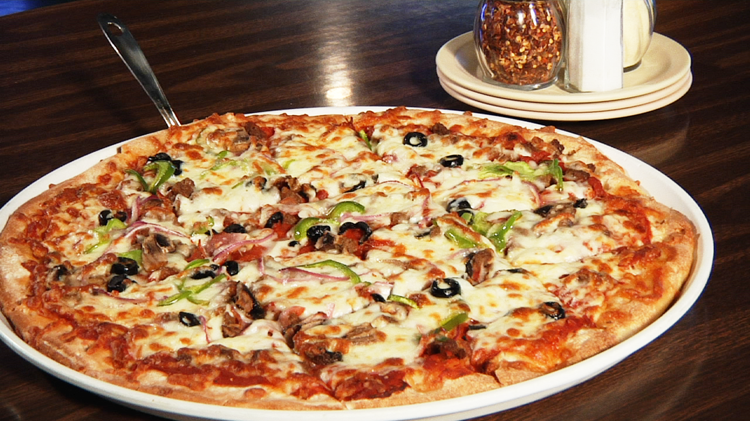 Big Sal's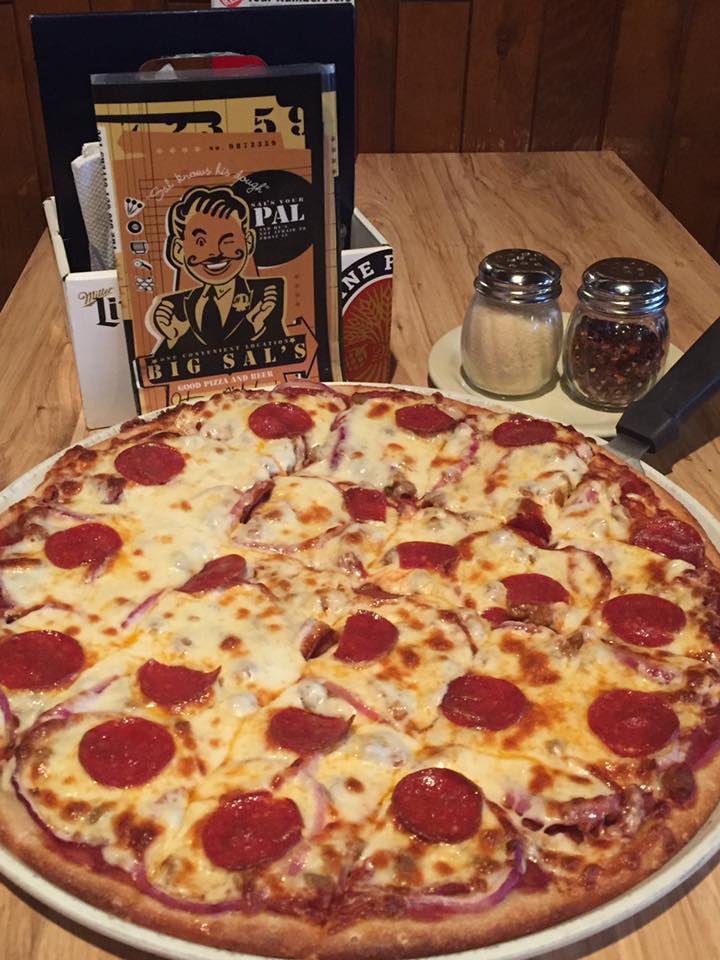 Valentino's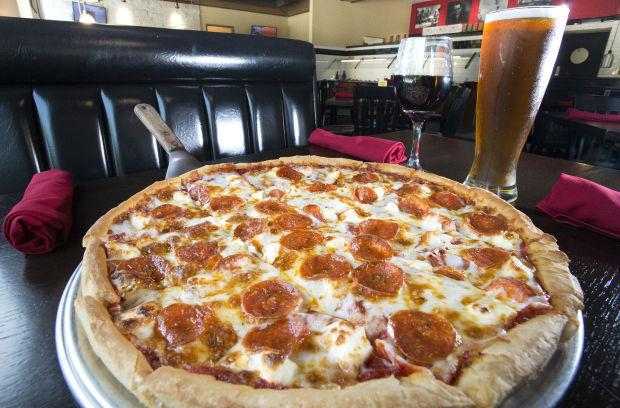 Ramos Pizza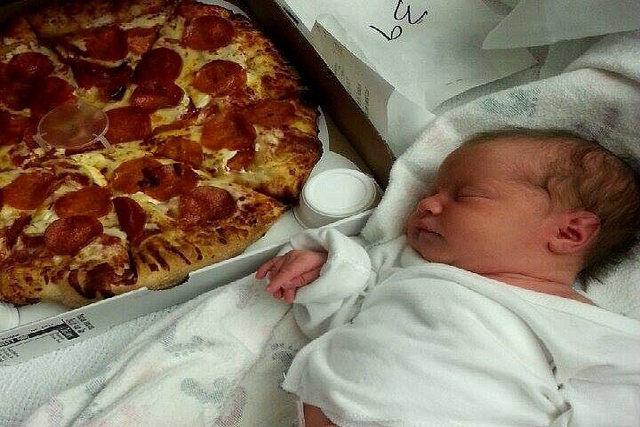 Huskerville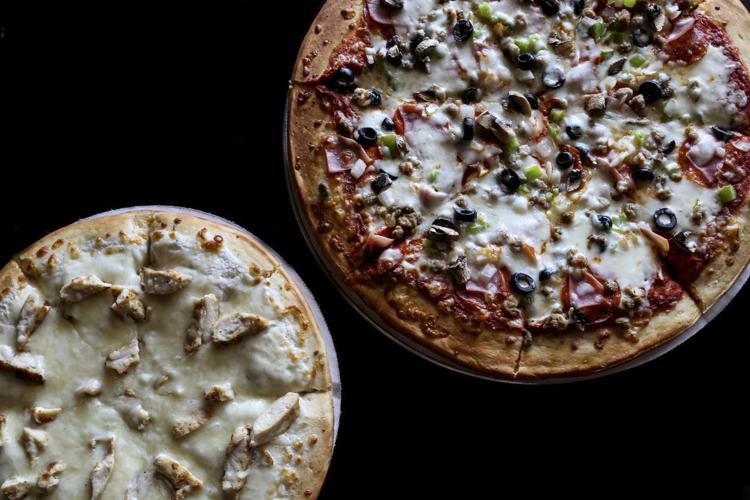 DaVinci's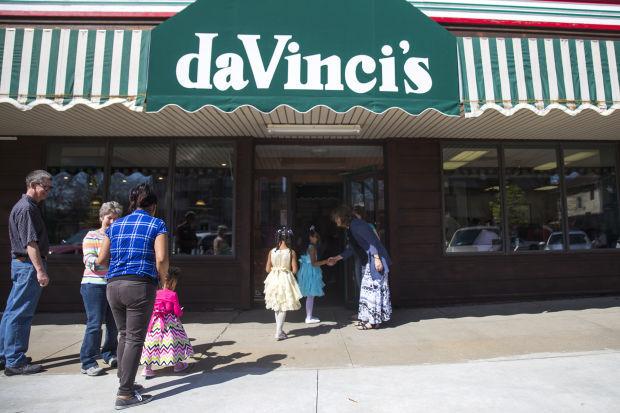 Godfather's Pizza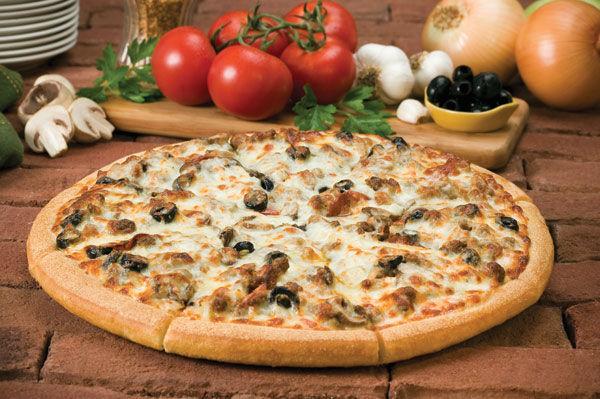 Toppers Pizza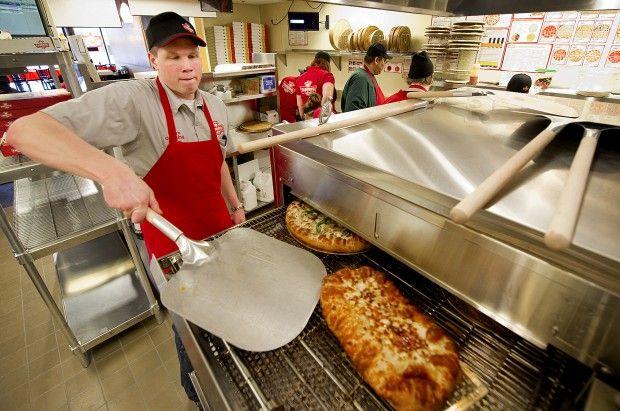 Old Chicago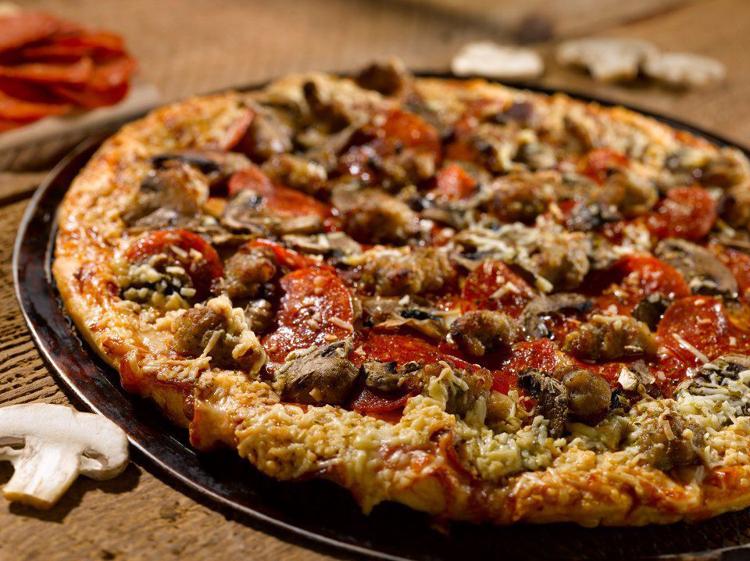 The Garage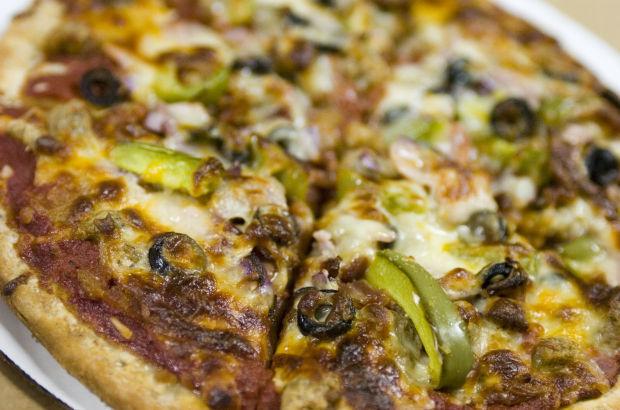 Boss' Pizza & Chicken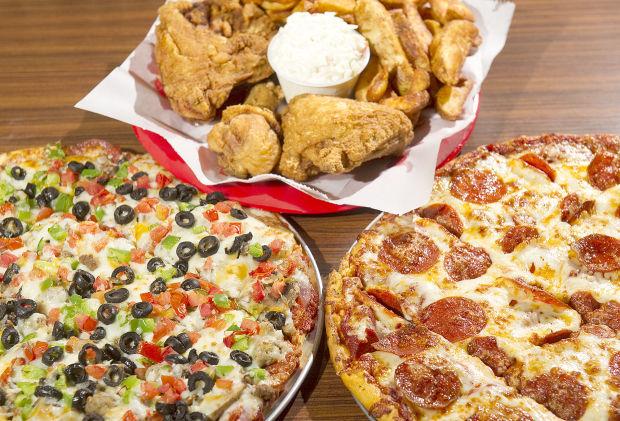 SchillingBridge Cork & Tap House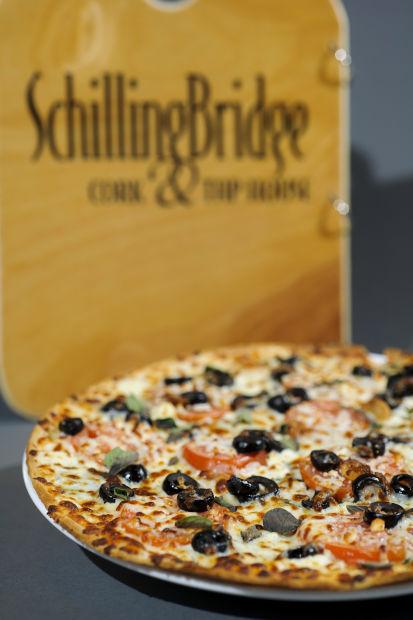 Rosie's Bar and Grill in East Lincoln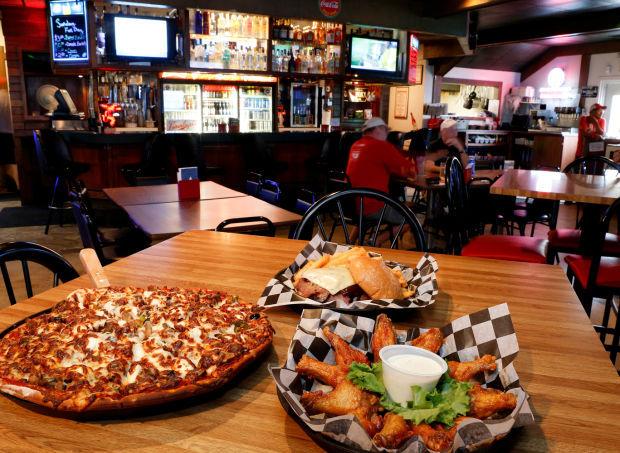 Pickleman's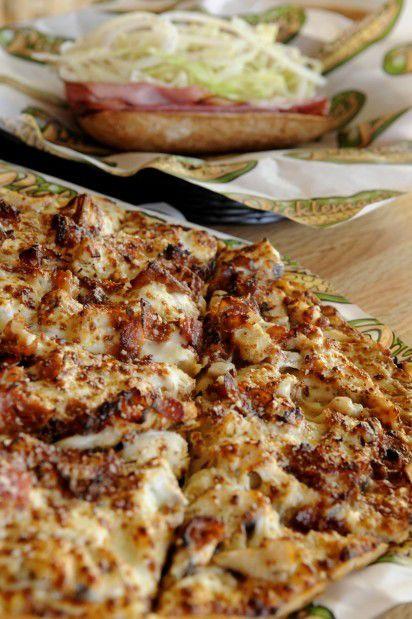 Casey's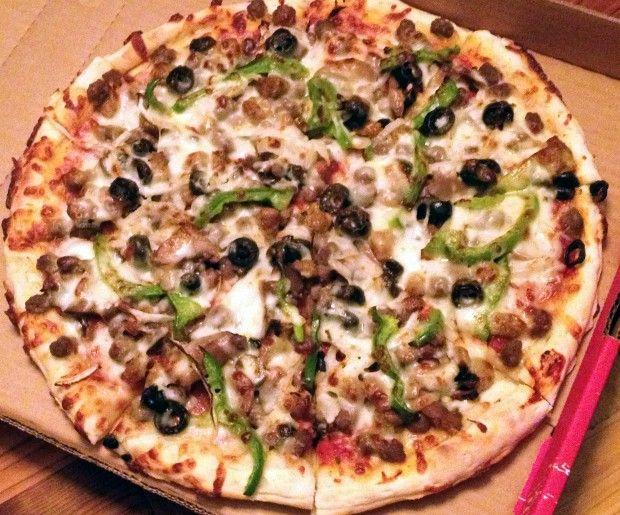 Pizza Hut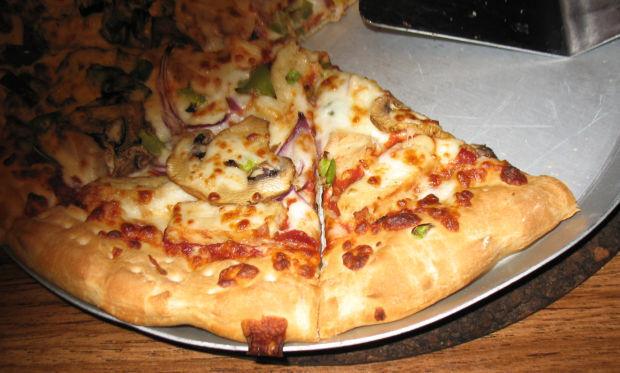 CiCi's Pizza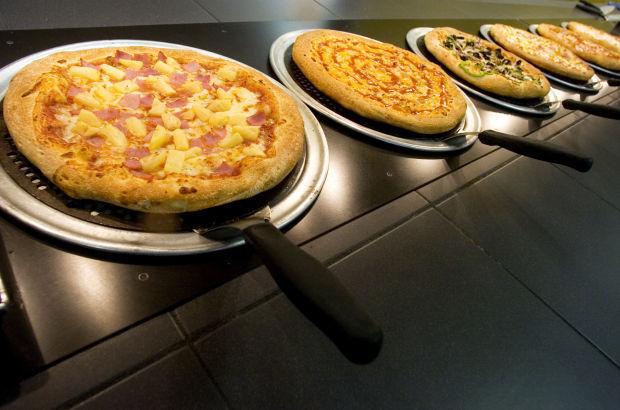 Pizza Ranch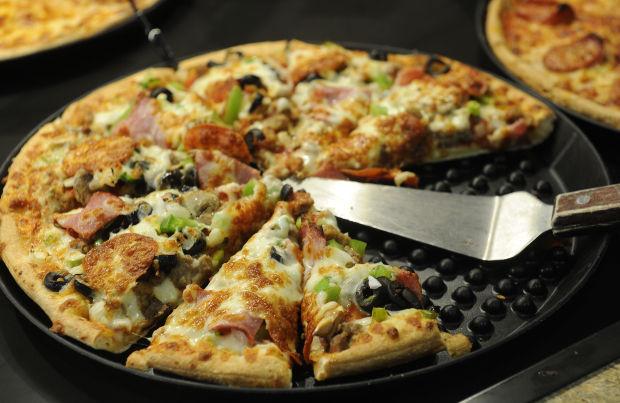 Jeff Korbelik is the winery manager at James Arthur Vineyards, former Journal Star features editor and author of "Lost Restaurants of Lincoln, Nebraska." He's reviewed restaurants for Ground Zero since 1998.