Whether a freshly baked Runza tastes better in the stands of Memorial Stadium than, say, at your dining room table might be a matter more suited for psychologists than gourmands. 
For one, the thousands of Runzas sold at Husker football games are prepared no differently, according to Runza renaissance man Trent Vargason.
"Maybe it's a mental thing," said the Runza IT director who also helps oversee other facets of the restaurant chain, including its yearly operation to put warm Runzas into hungry customers' hands at Memorial Stadium. "You're enjoying a Runza when you're watching a live football game."
Either way, those hamburger-and-cabbage-stuffed bread pockets, which have become a staple of Memorial Stadium fare for decades, still taste just as great. Add in a cold souvenir cup of Pepsi or a warm slice of Valentino's pizza -- don't forget the more than 80,000 red-clad fans -- and you have a recipe for one heck of a gameday experience.
"It's cool," said Vargason. "Everybody knows Runza."
Getting ready for a Husker game starts with some logistical prep work on Thursday. Then, the night before the game, workers at Runza's Lincoln locations will churn out the sandwiches to be shipped to Memorial Stadium.
Come Saturday, dozens of workers will bake the Runzas on-site and wrap them before they're distributed to vendors around the stadium. Sen. Ben Sasse, himself, was even known to strap on a vendor's box and sell them.
Just how many are sold in a given week depends on a lot of things, such as game time, but Vargason said it's anywhere from 10,000 to 15,000. He consults with data from previous years and the factors that might dictate a customers' appetite to make sure they have enough Runzas on a certain gameday -- or not too many.
His biggest fear, however, is having no Runzas left at all.
"One of my tasks is to make sure we never run out," said Vargason. 
Although they're never sold-out, Vargarson said there might be a certain section that won't have them for a while, which he has to look out for.
If fans are not in the mood for a Runza, they can turn to Valentino's pizza, another prized Memorial Stadium delicacy. The company began selling it by the slice at games in the early '90s, said Tom Harrison, general manager of Premier Catering, the division of Valentino's that oversees the Husker gameday operation.
The operation has grown from then, with thousands of slices of warm hamburger-and-cheese pizza sold in a year.
Preparing all those slices starts with getting supplies ready midweek, Harrison said. Then, on gameday, dozens of Valentino's employees from Lincoln and Omaha stores descend on Memorial Stadium to make, bake, slice and box the pizzas.
That work happens in three production kitchens scattered throughout the stadium. From there, the pizzas are distributed to the 60 to 70 vendors who will hawk the boxed slices up and down the aisles.
On an average gameday, they'll sell about 20,000 slices, although that depends on a lot of variables — the time of game, the weather and, well … how the team is doing.
Do the math and that's nearly 140,000 slices a year — and a lot of exposure for Valentino's.
"I think from a marketing standpoint, this is probably one of the greatest things we do," Harrison said.
A selection of the most delicious dishes at Lincoln restaurants
Cook's Cafe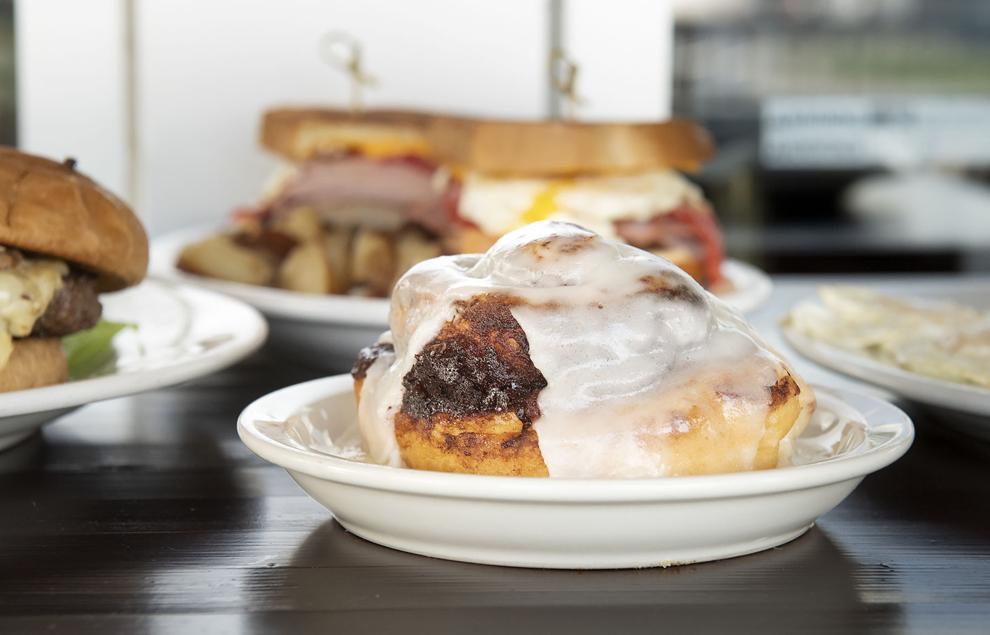 Tavern 180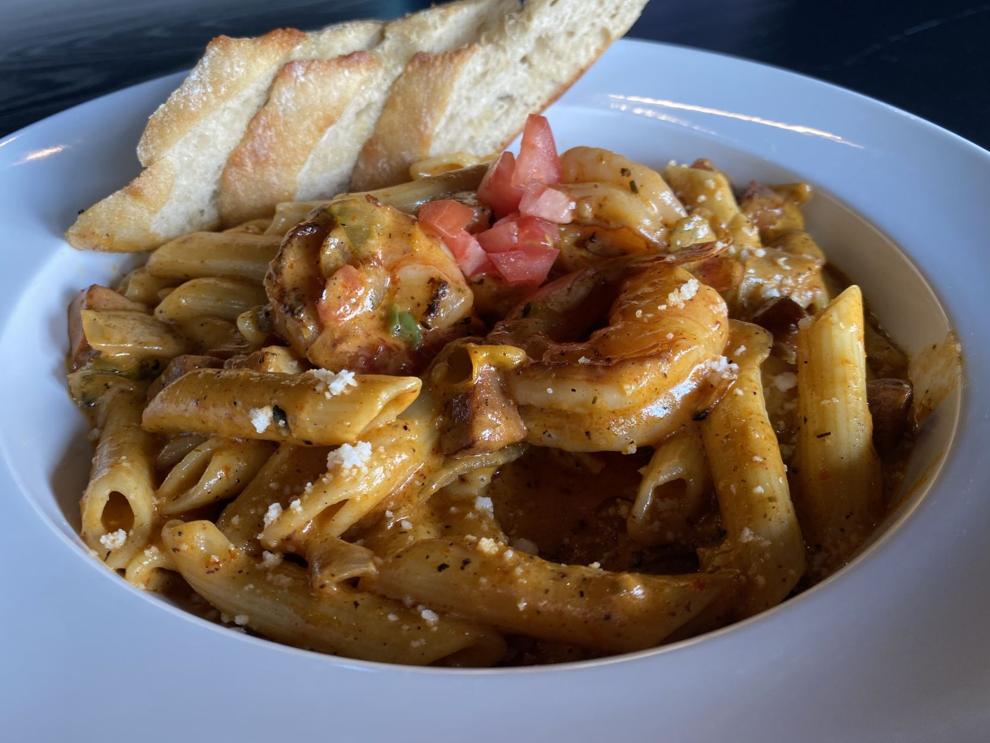 Dish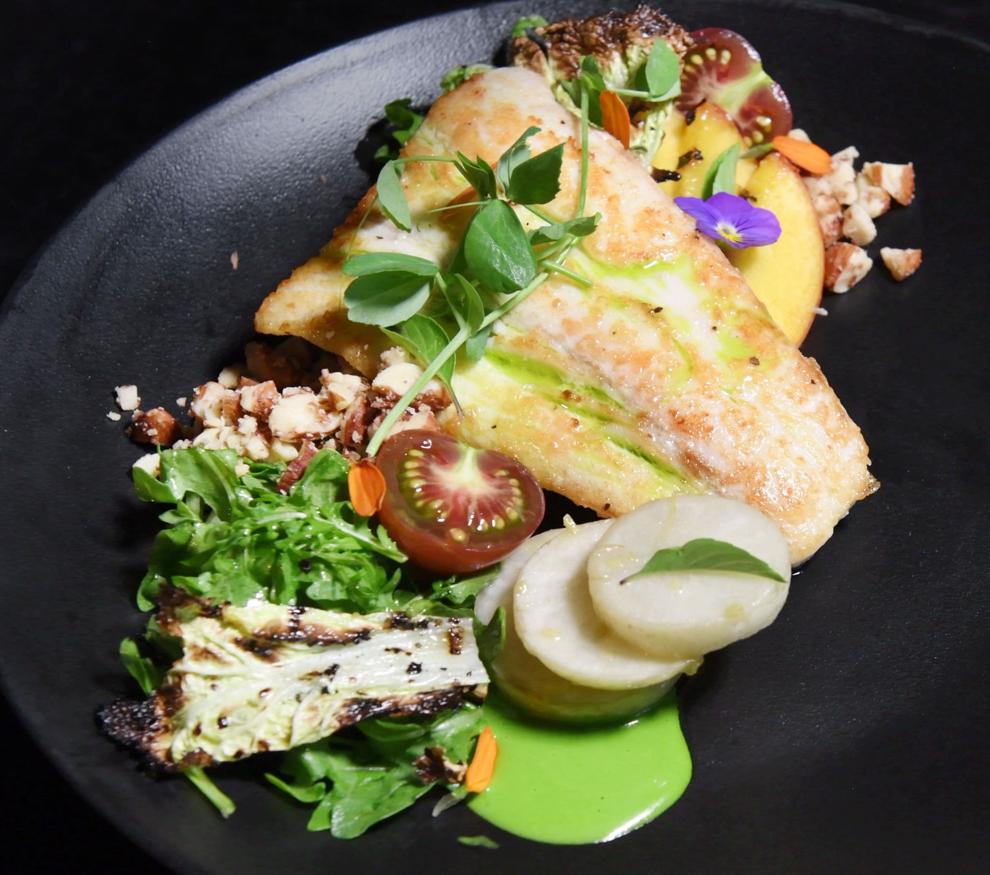 Muchachos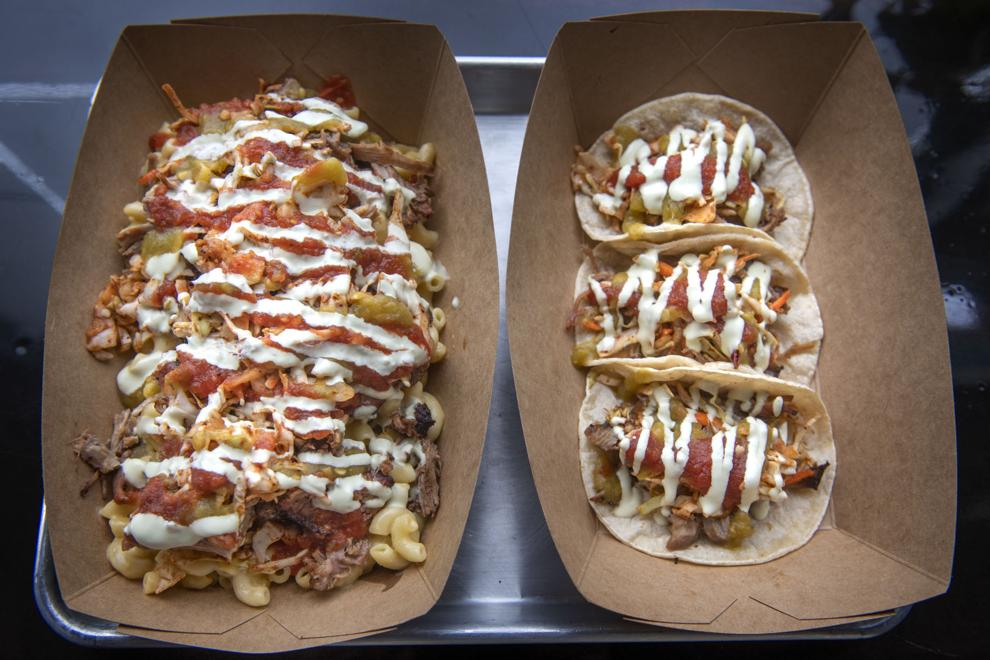 High Peak Asian Restaurant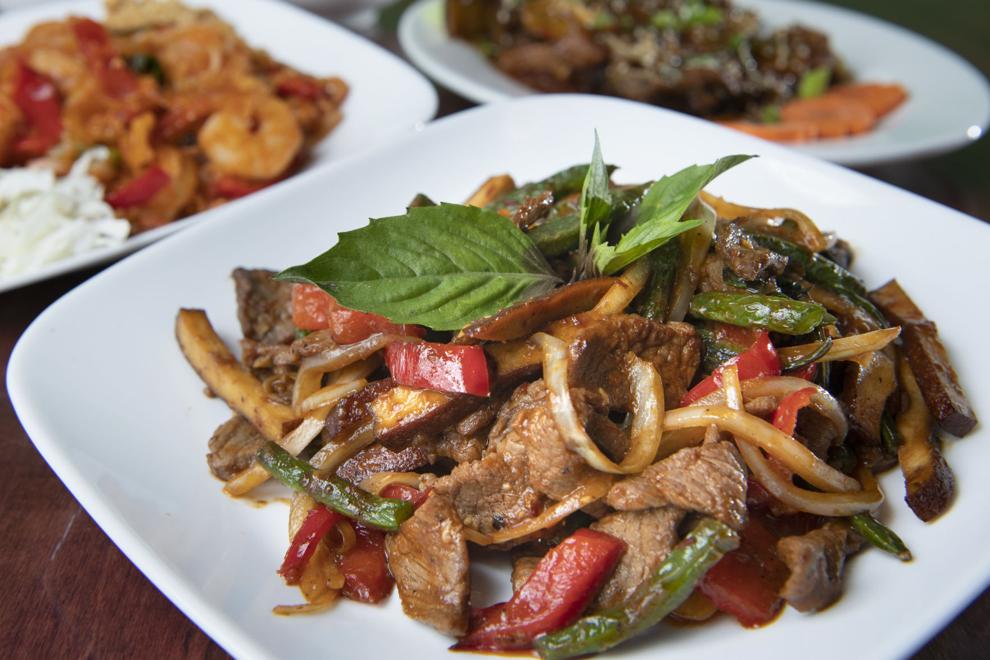 Meztli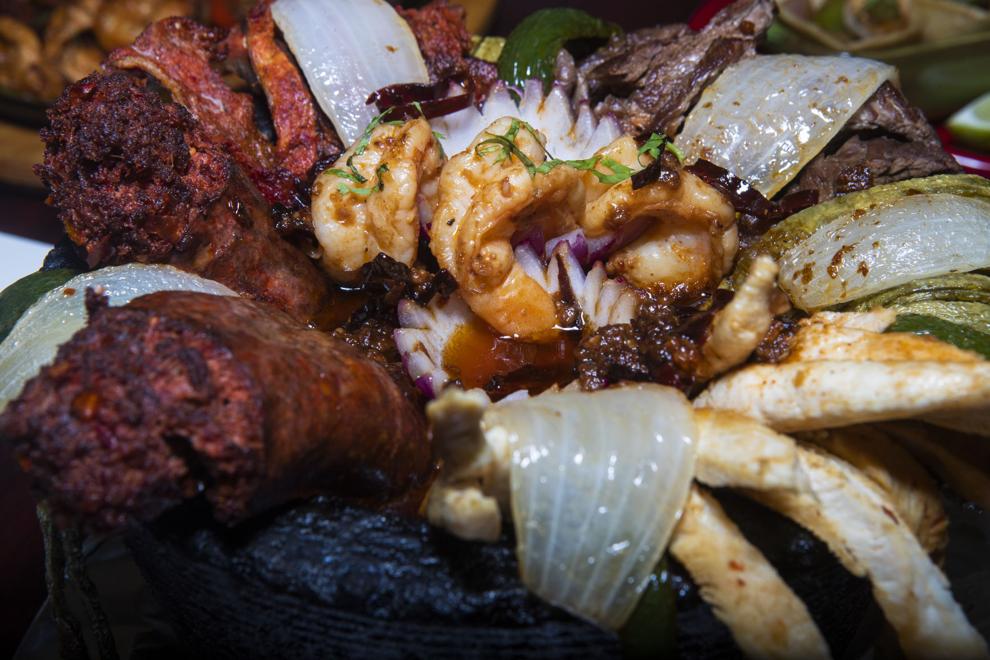 UnbeWingable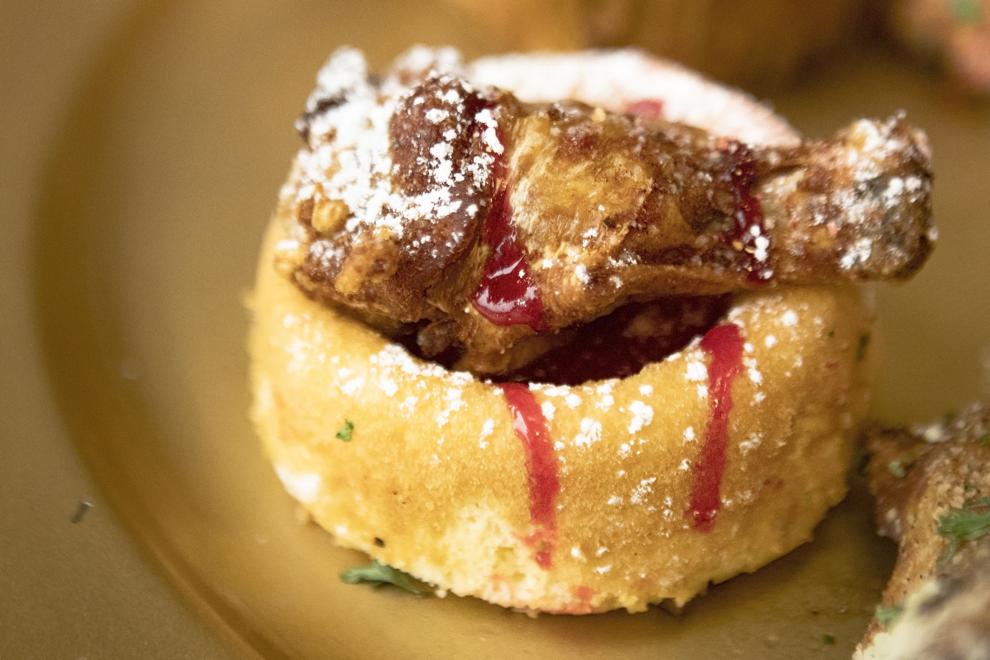 Good Evans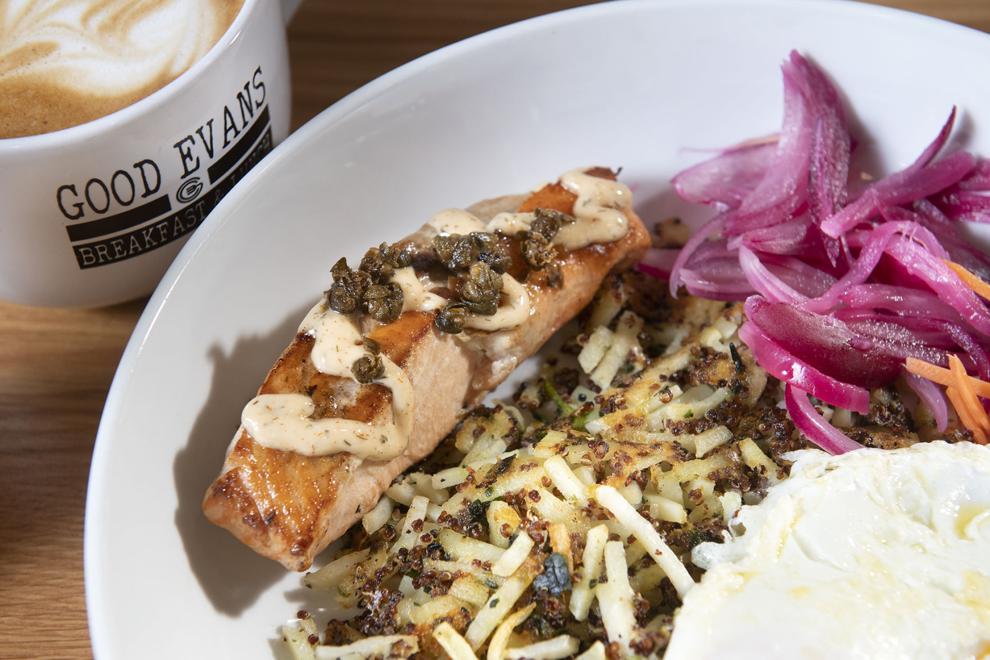 Mughil's Indian Cuisine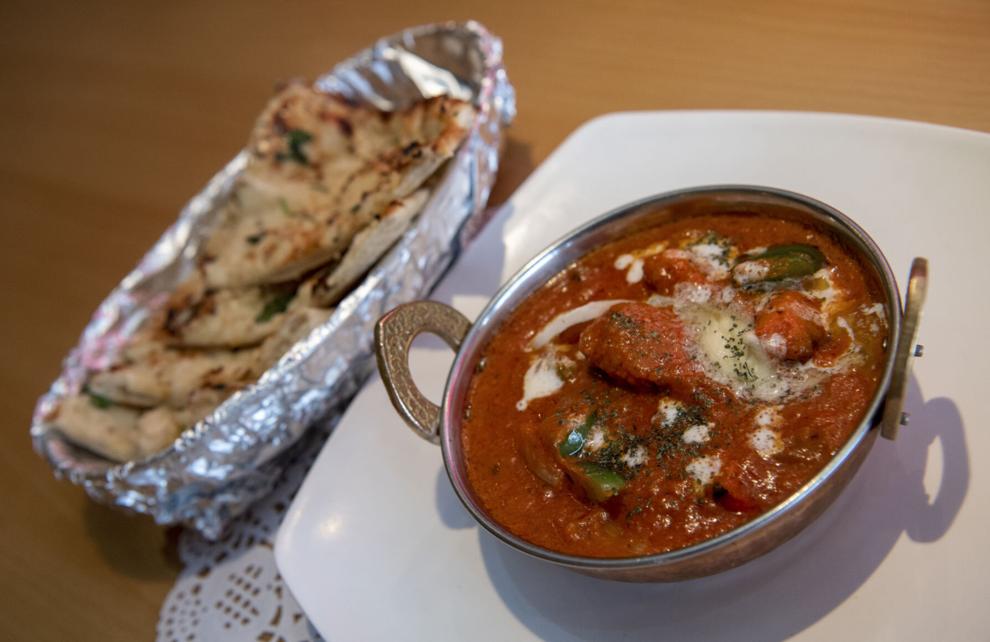 Nitro Burger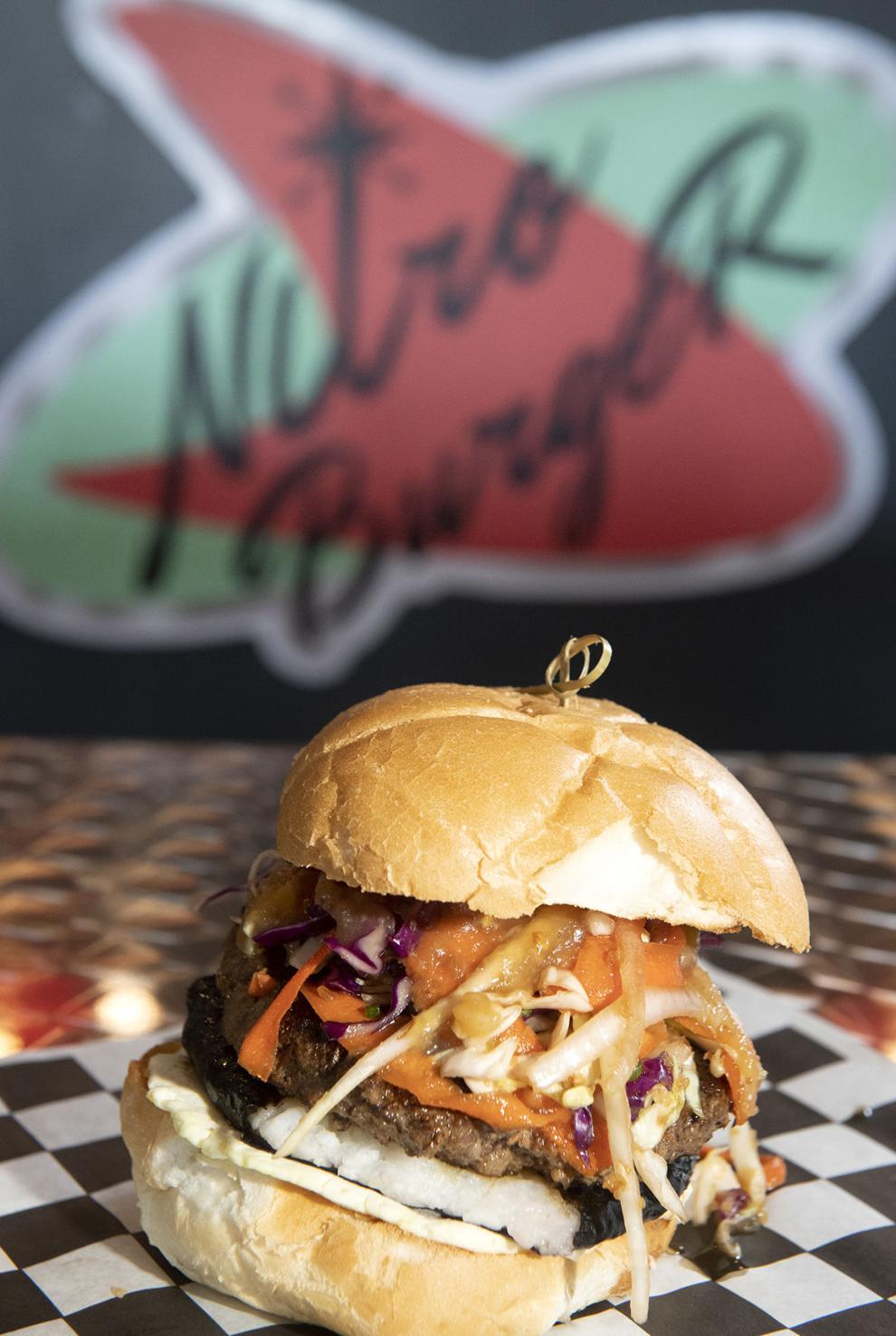 Rutabaga's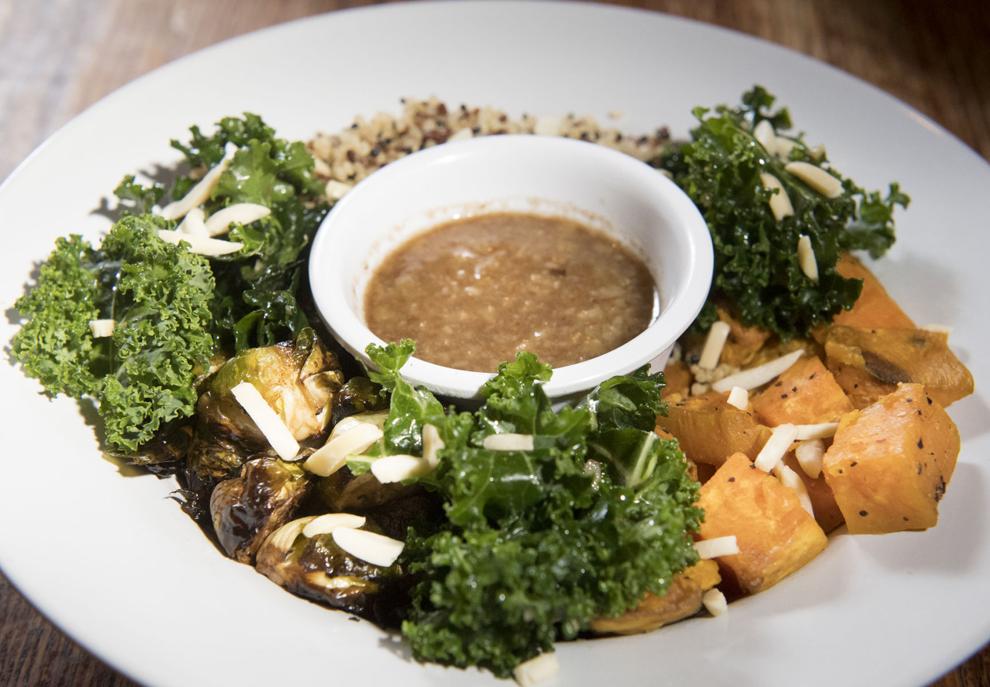 Boitano's Lounge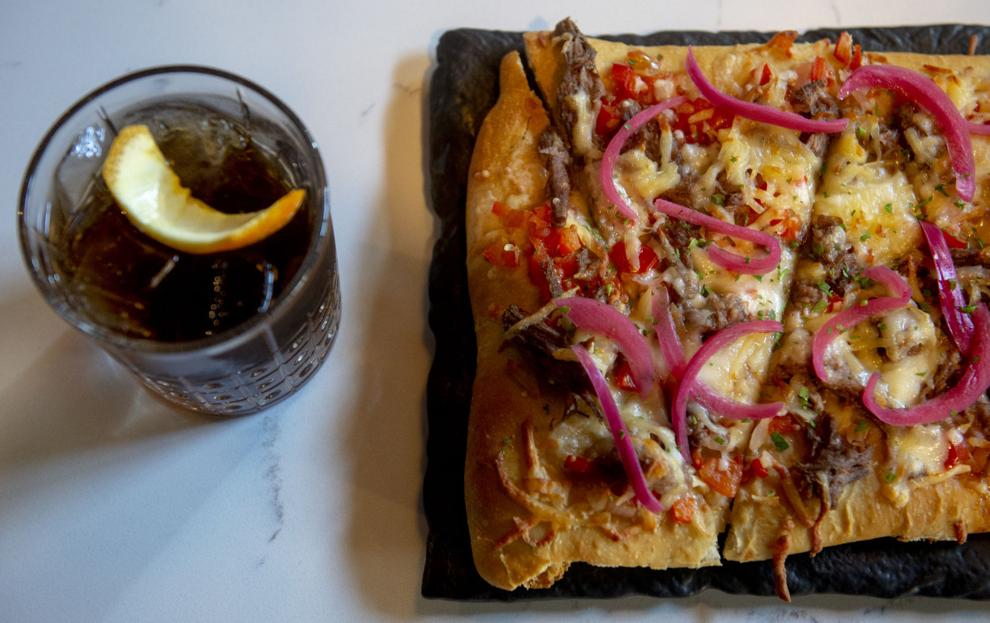 Toast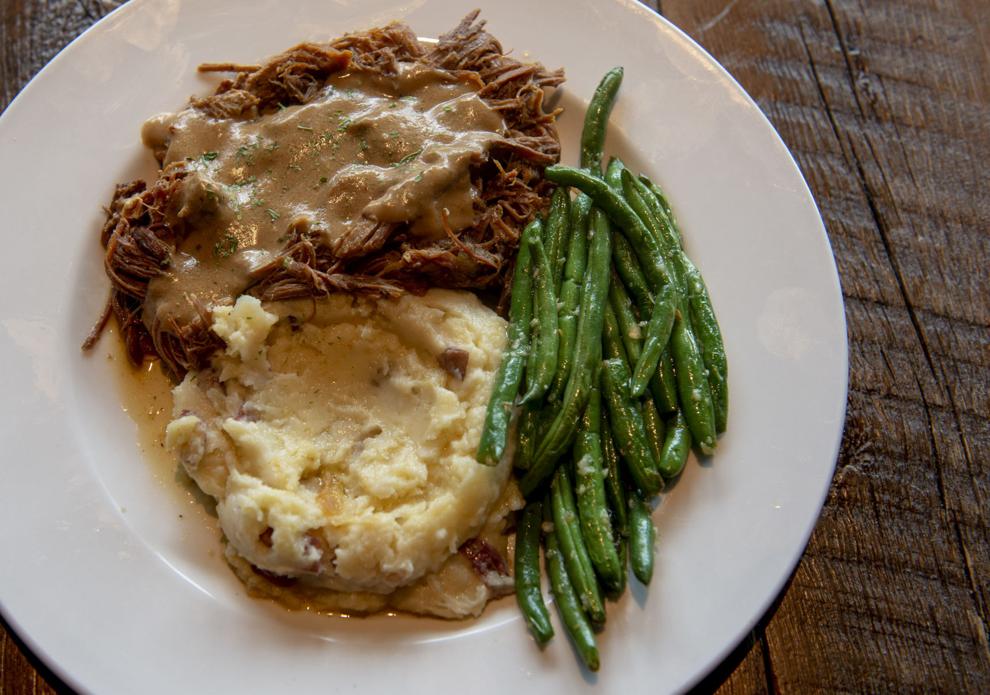 N Zone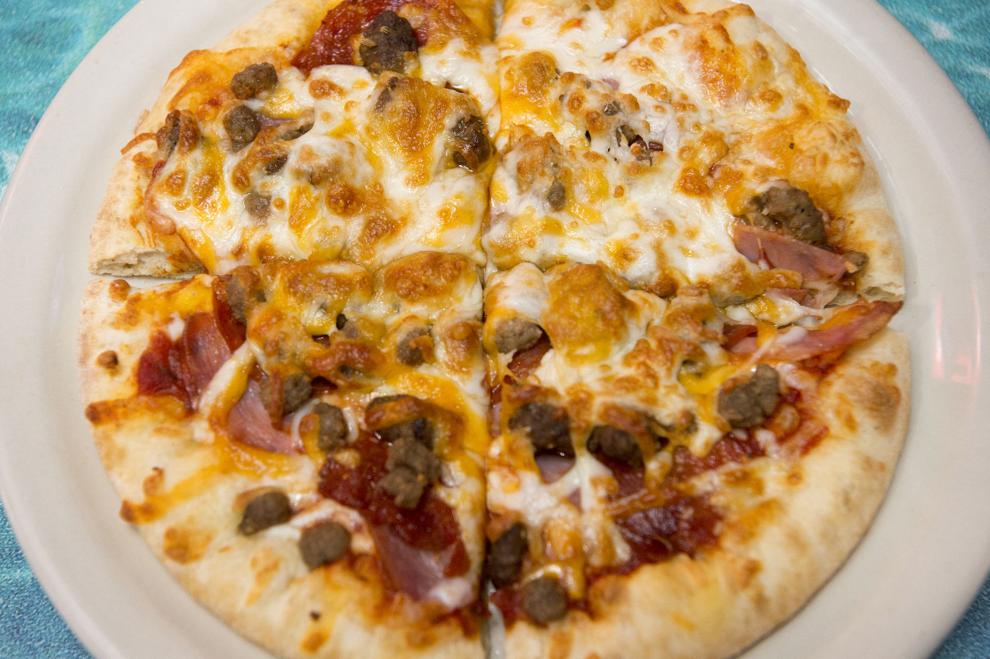 Yia Yia's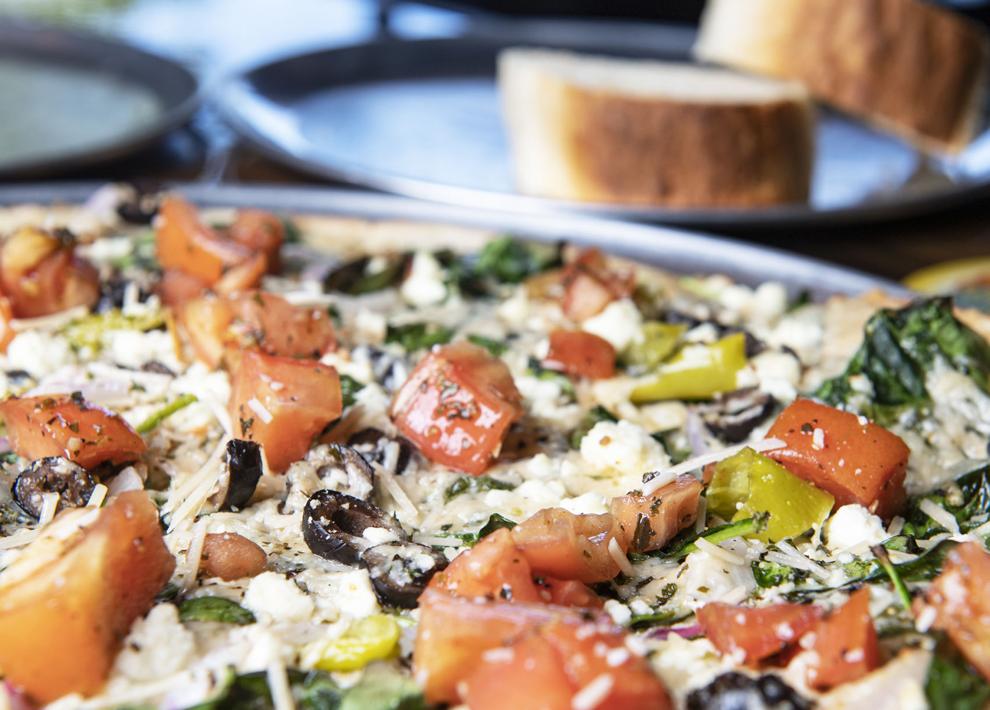 Shokunin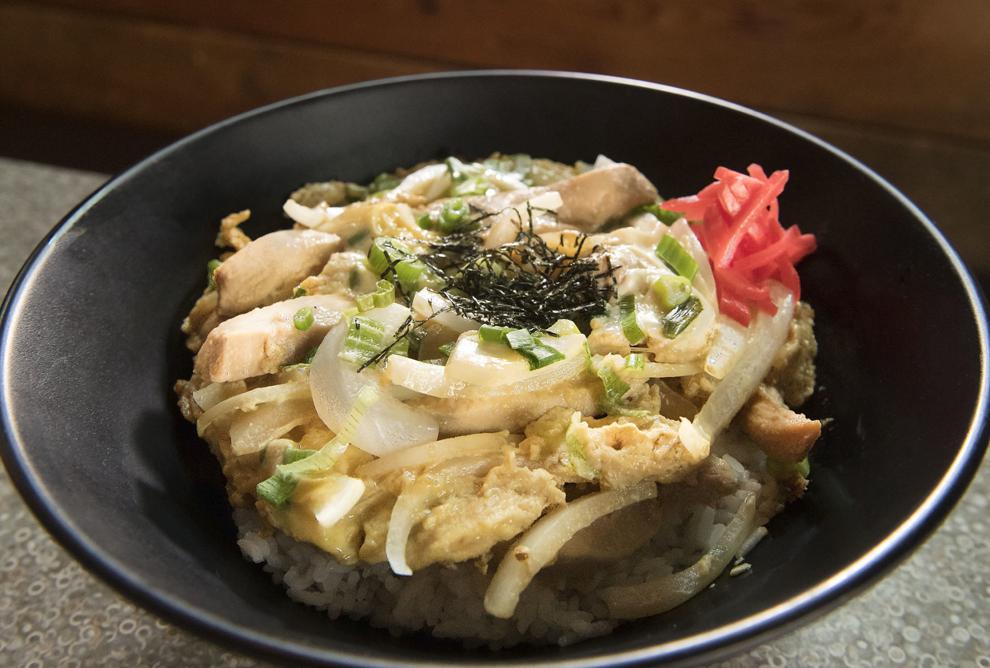 Seyo Thai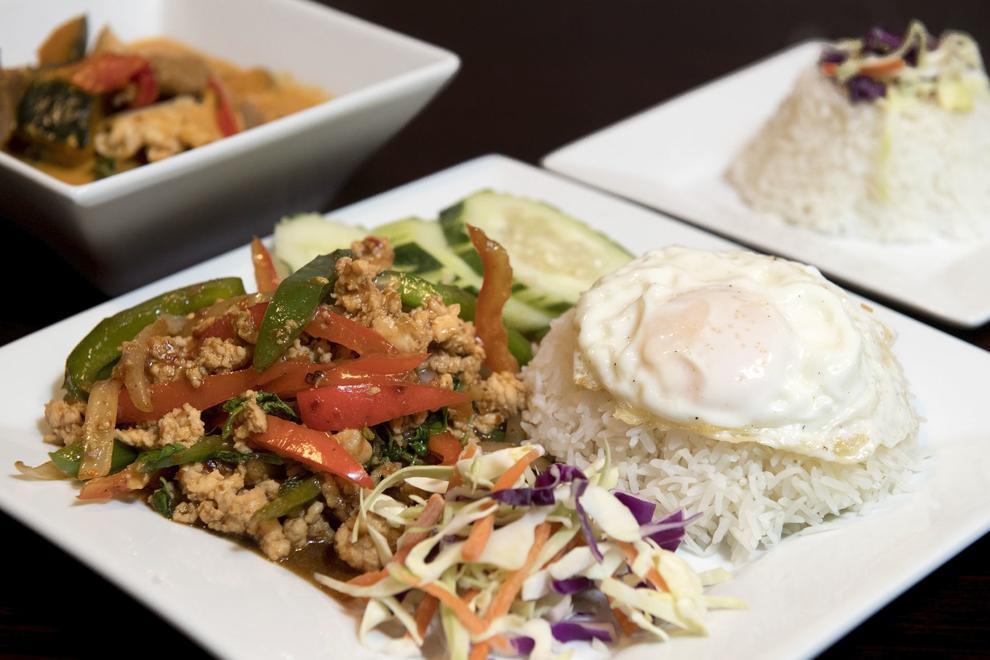 Koen Japanese BBQ and Sushi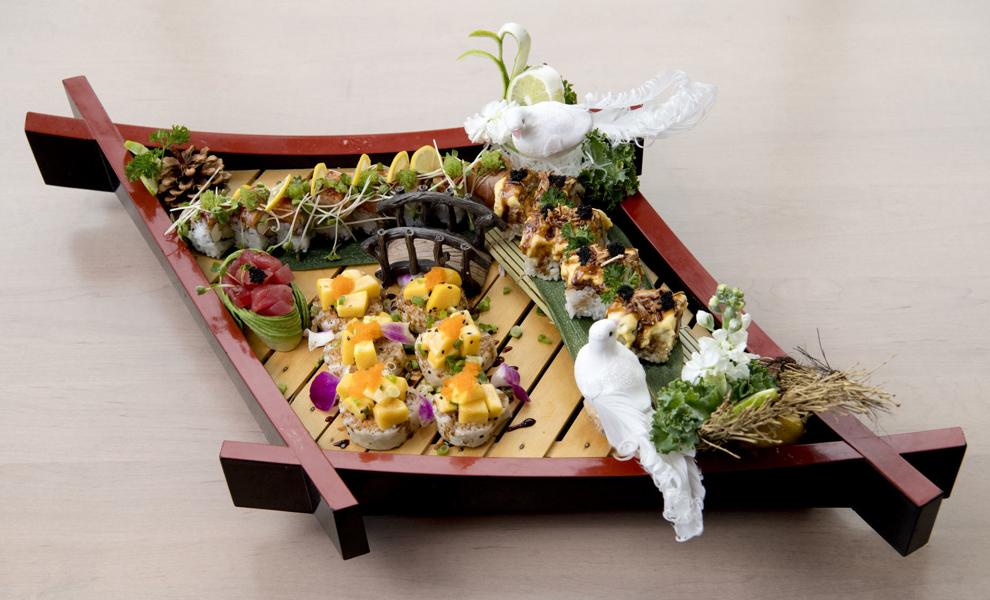 The Normandy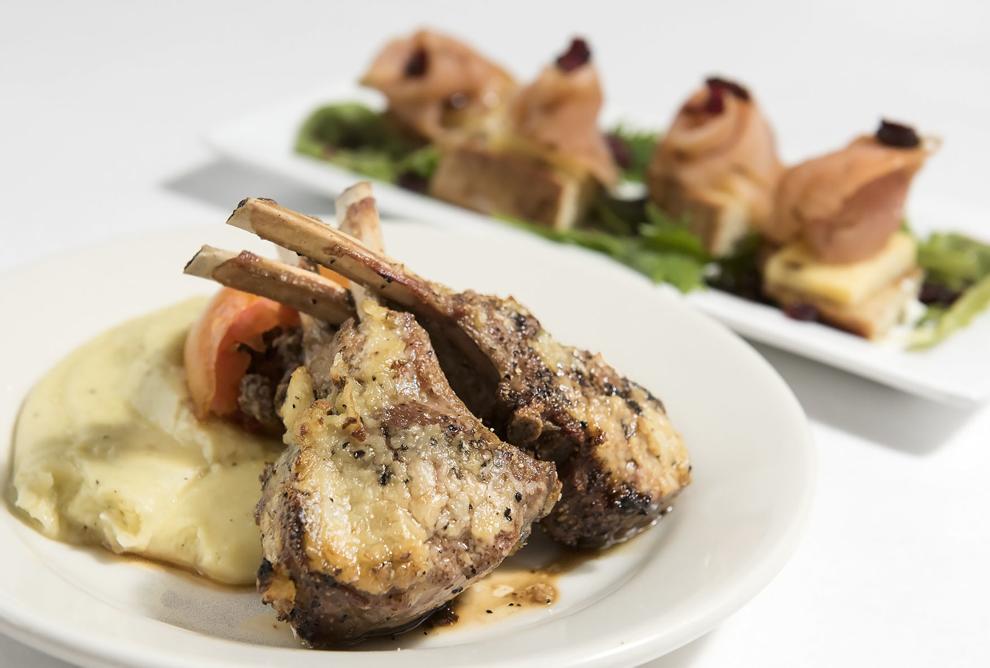 Leadbelly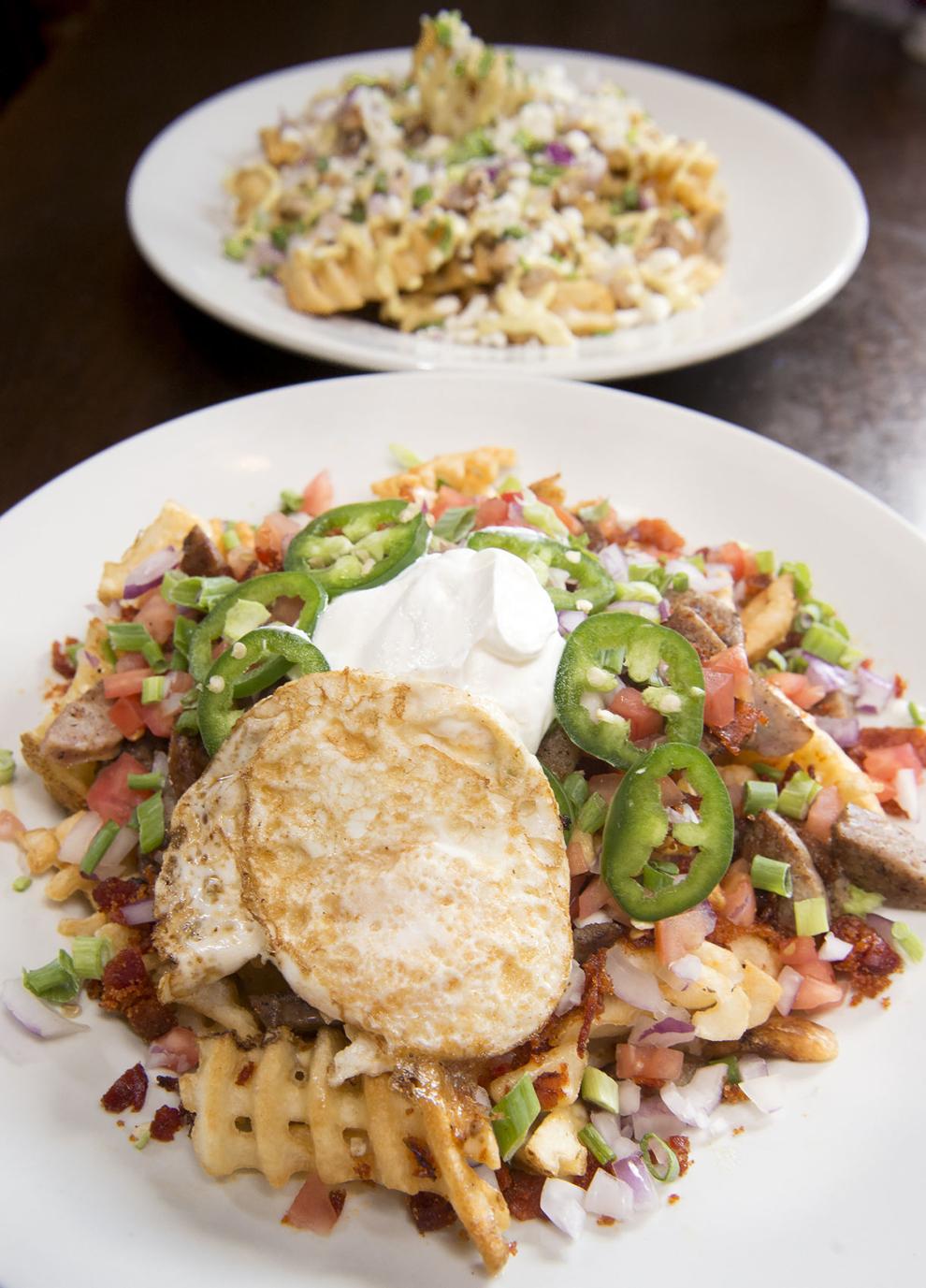 McAlister's Deli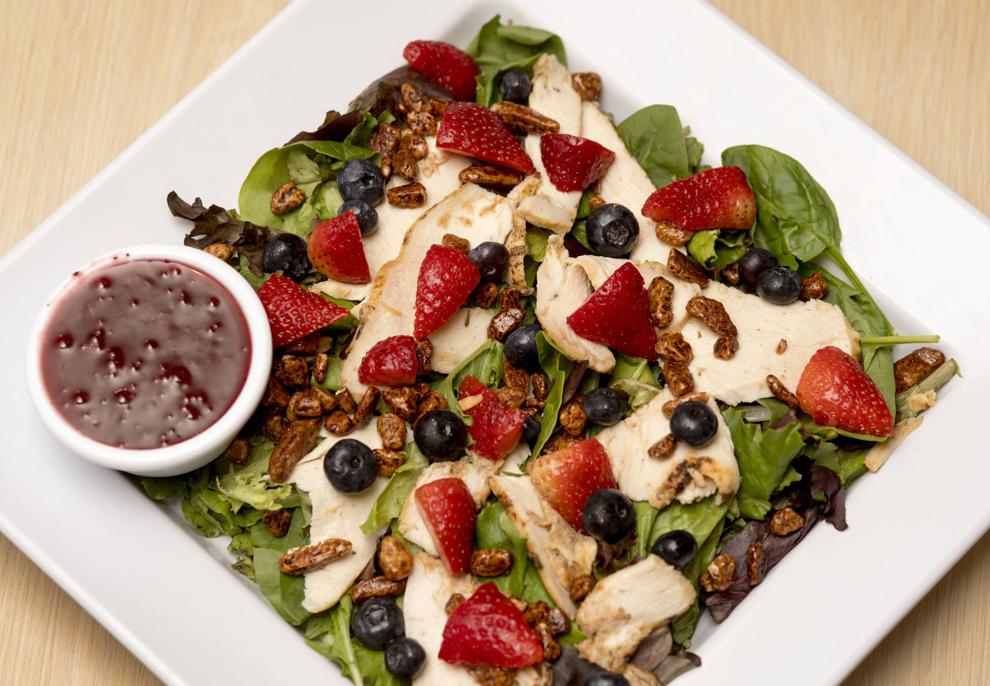 Blaze Pizza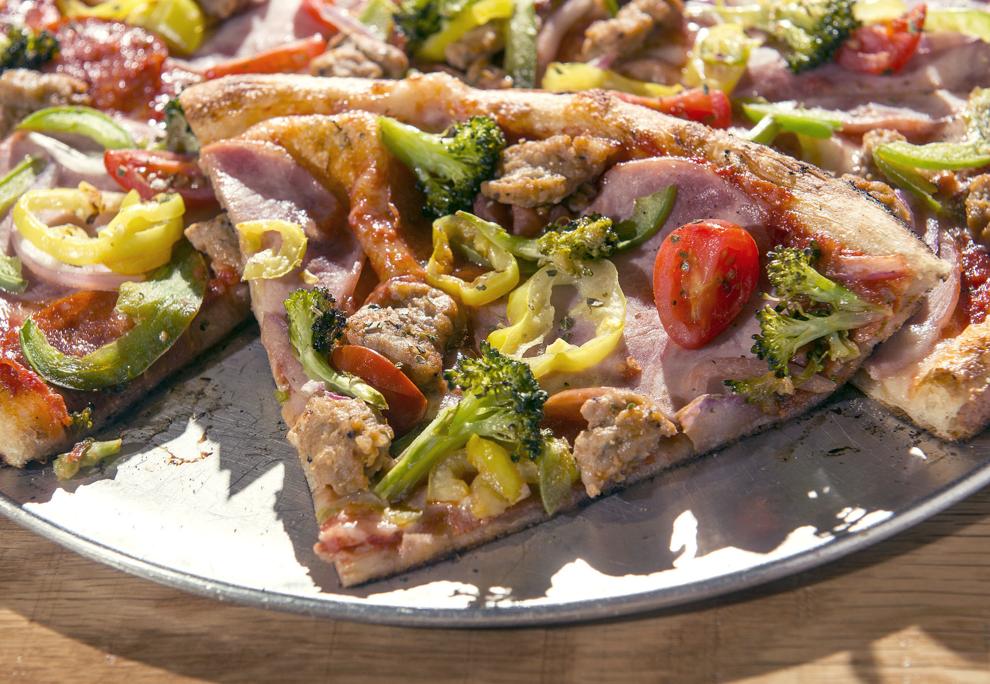 Mi Tierra Family Mexican Restaurant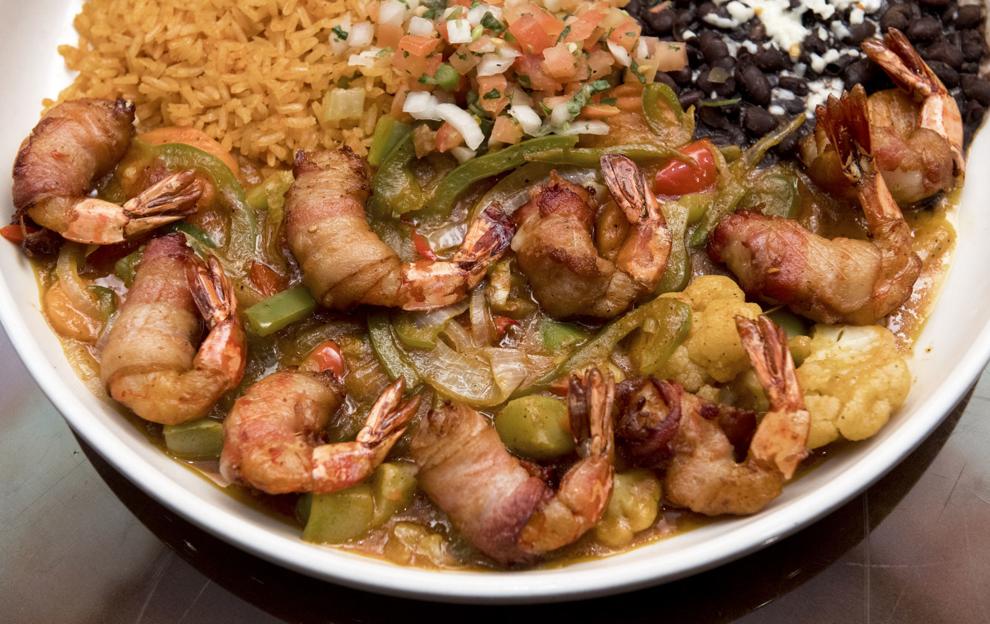 Sultan's Kite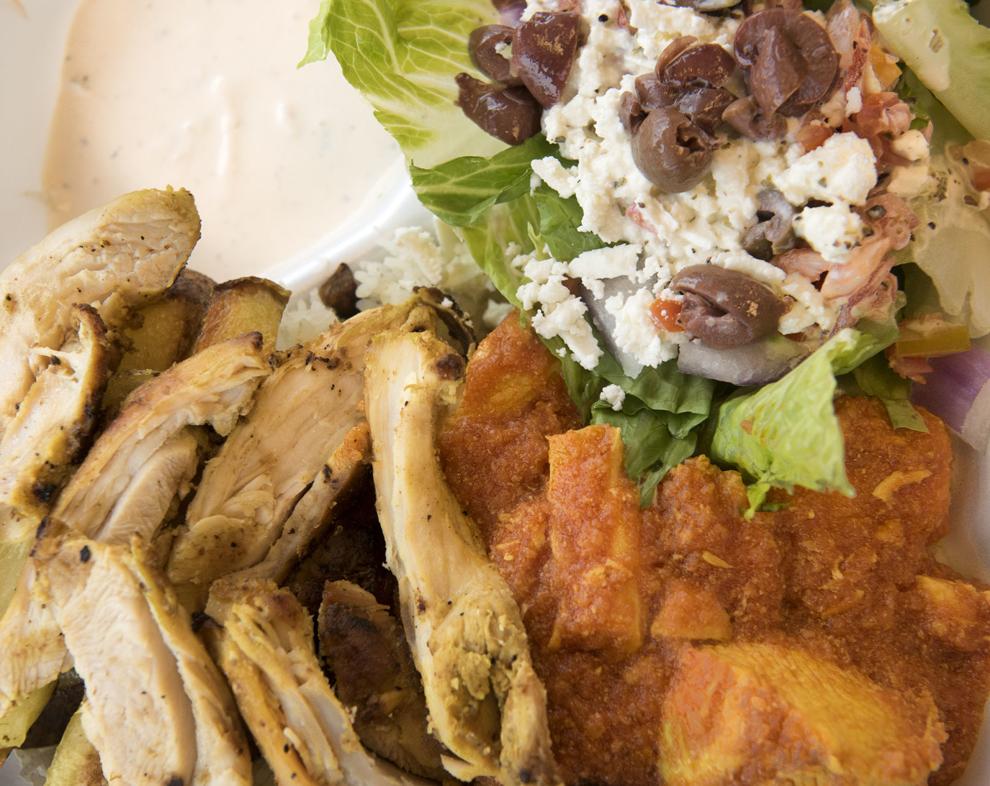 Screamers
Vung Tau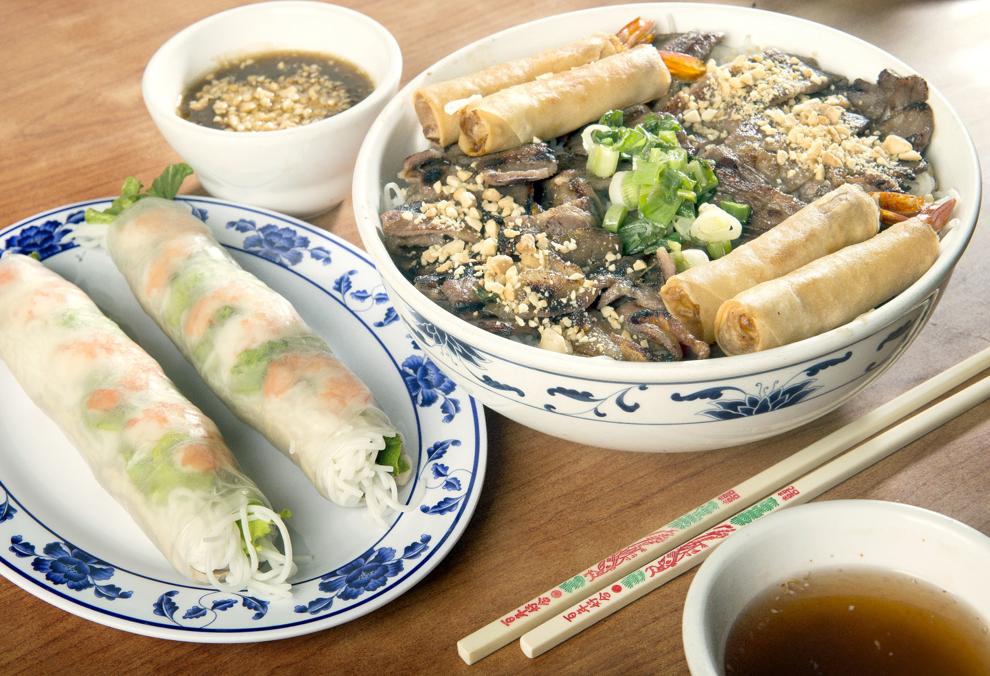 Hacienda Real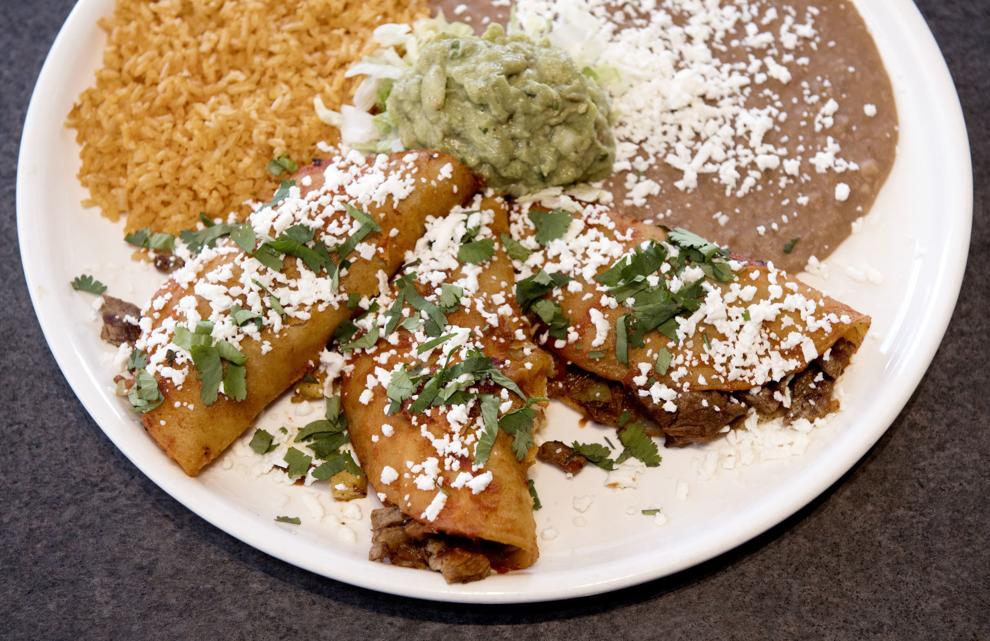 Phat Jack's BBQ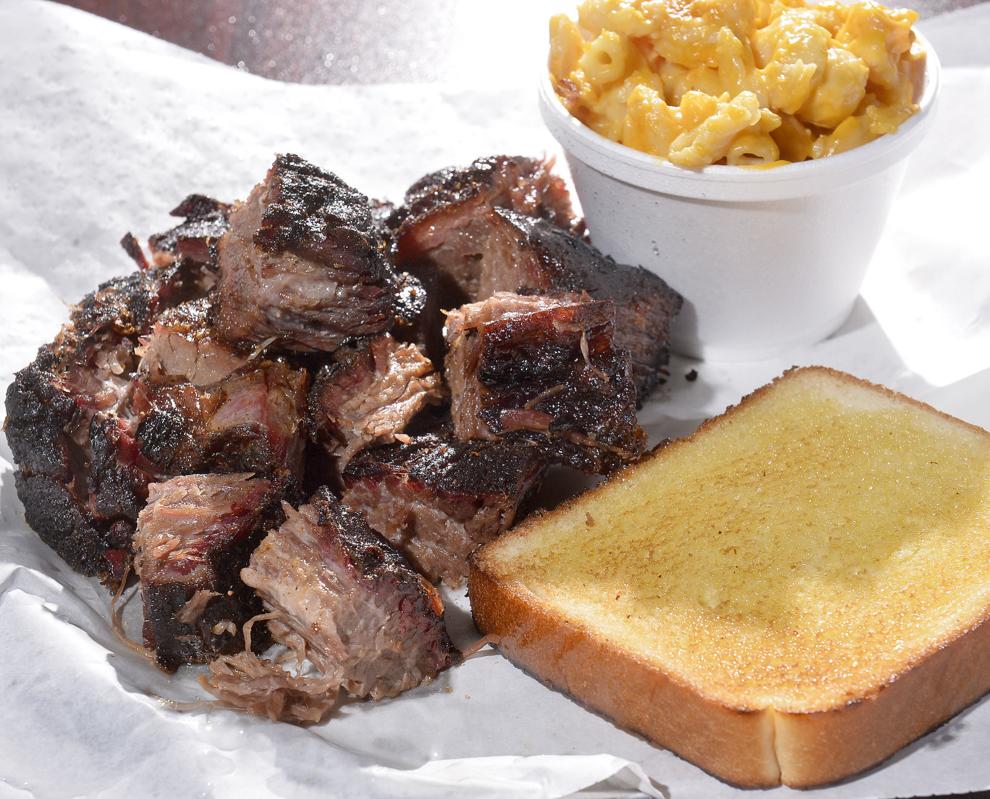 The Parthenon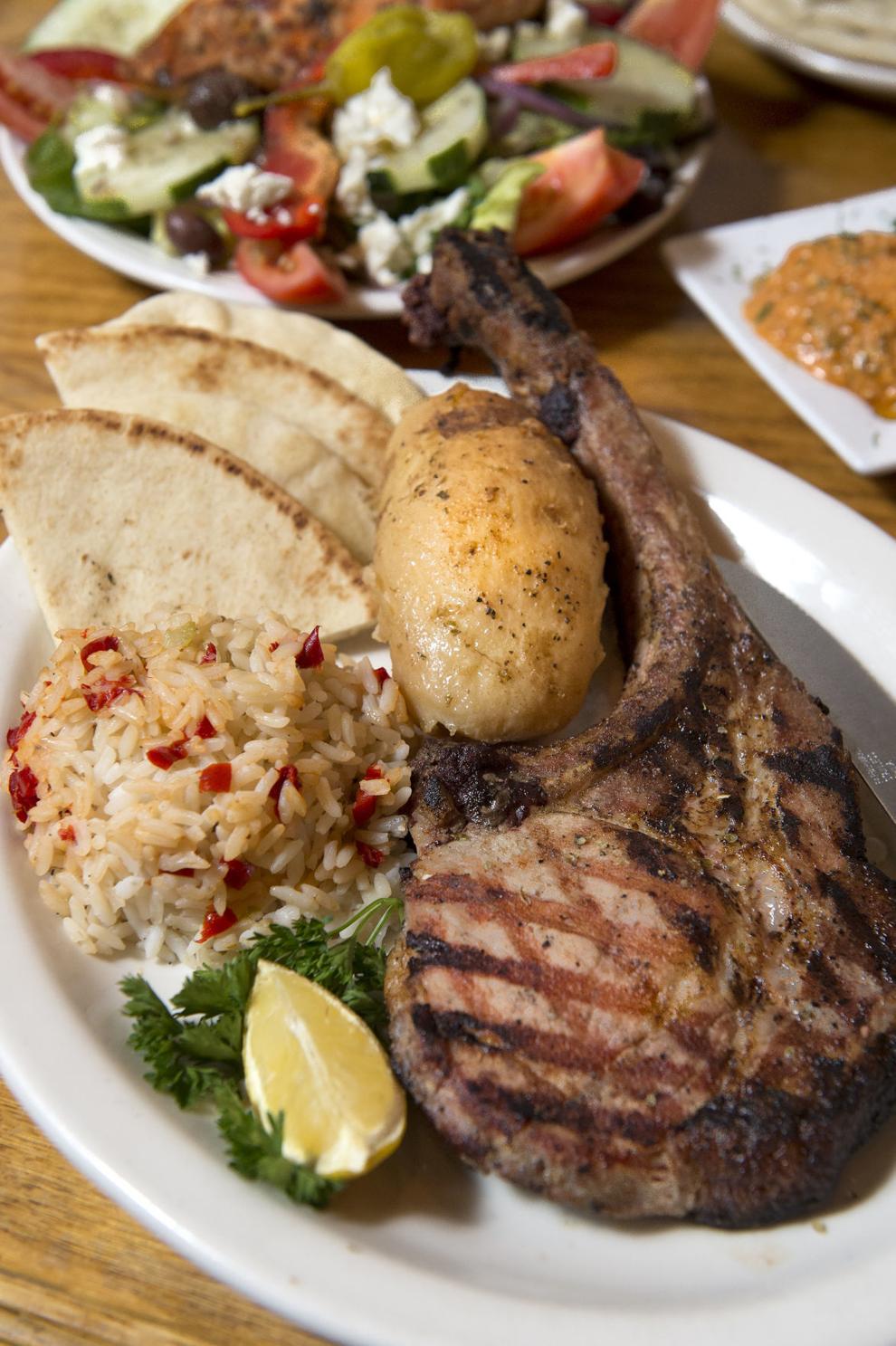 Piedmont Bistro by Venue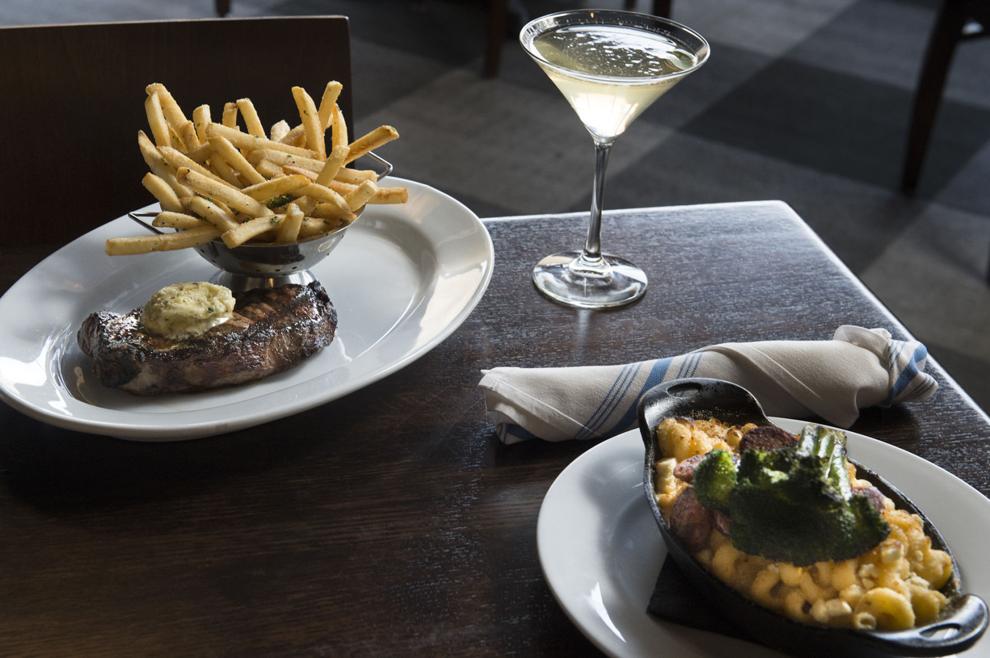 The Rabbit Hole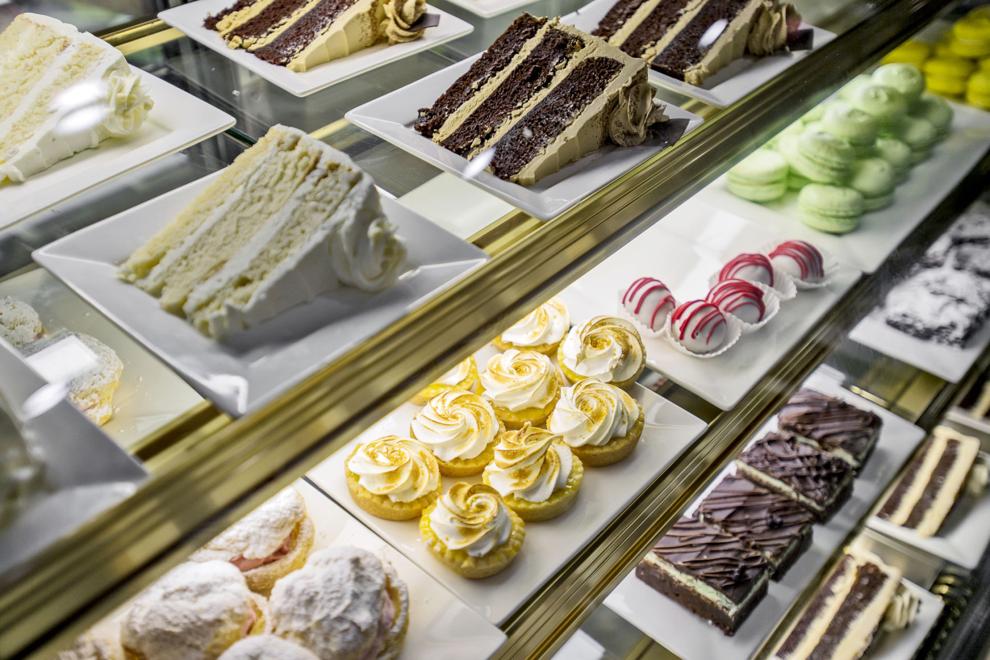 Valentino's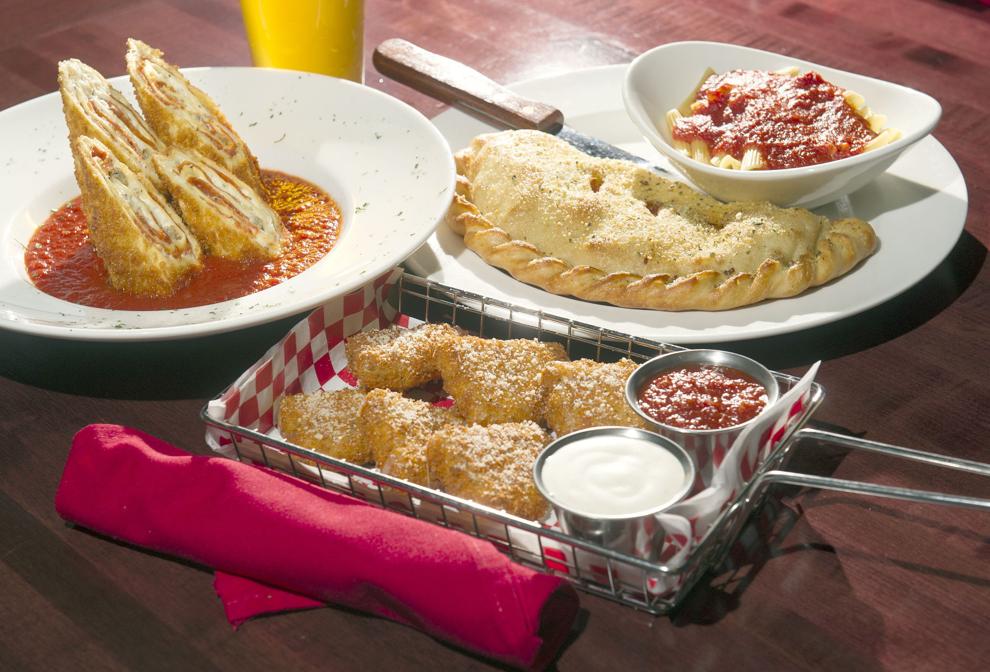 The Hub Cafe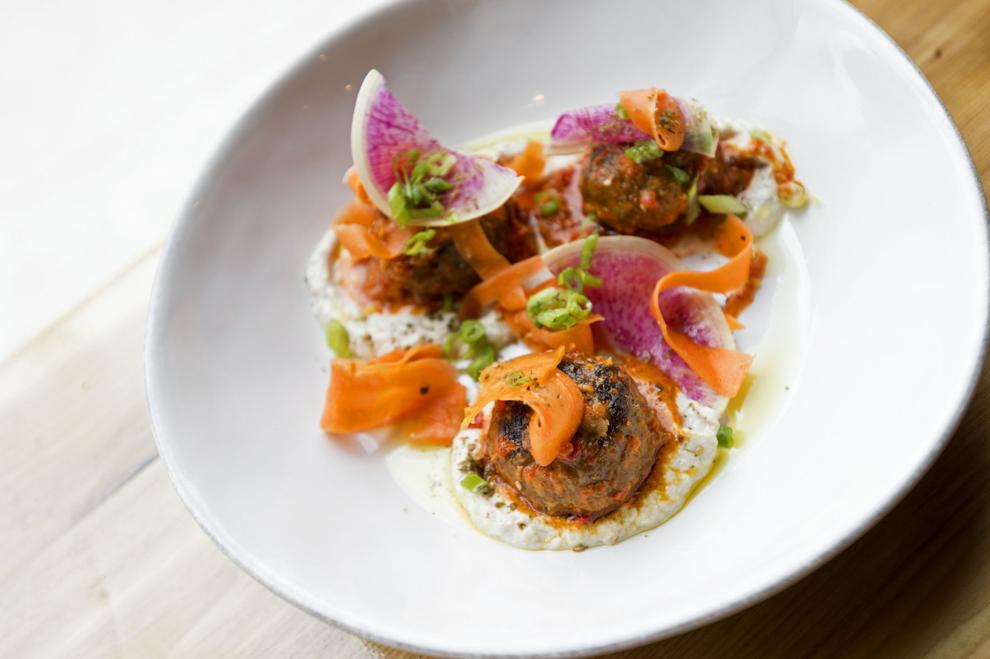 Perfect Diner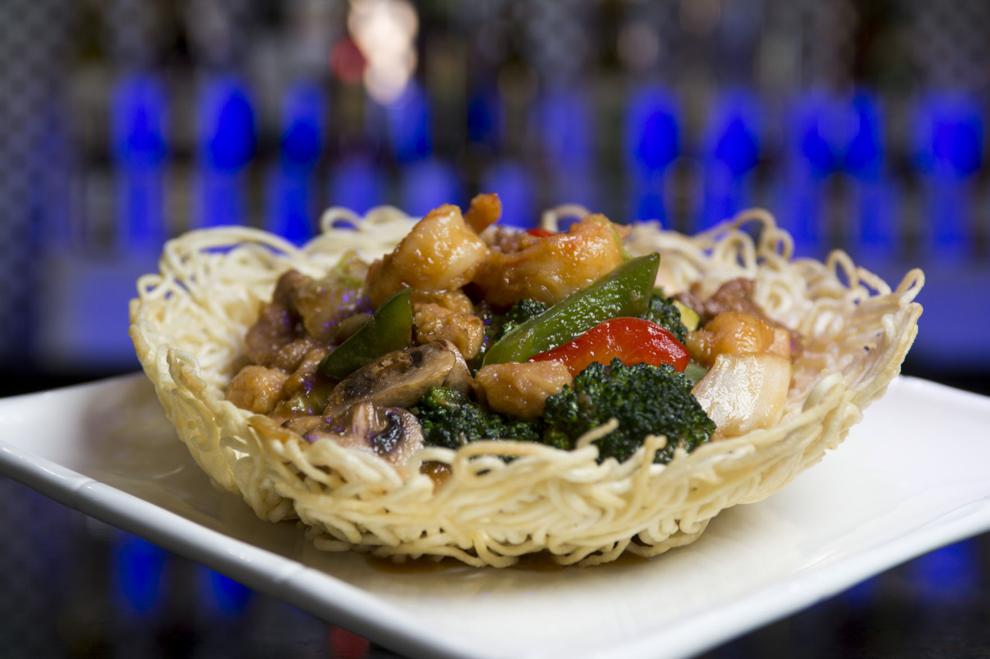 Copal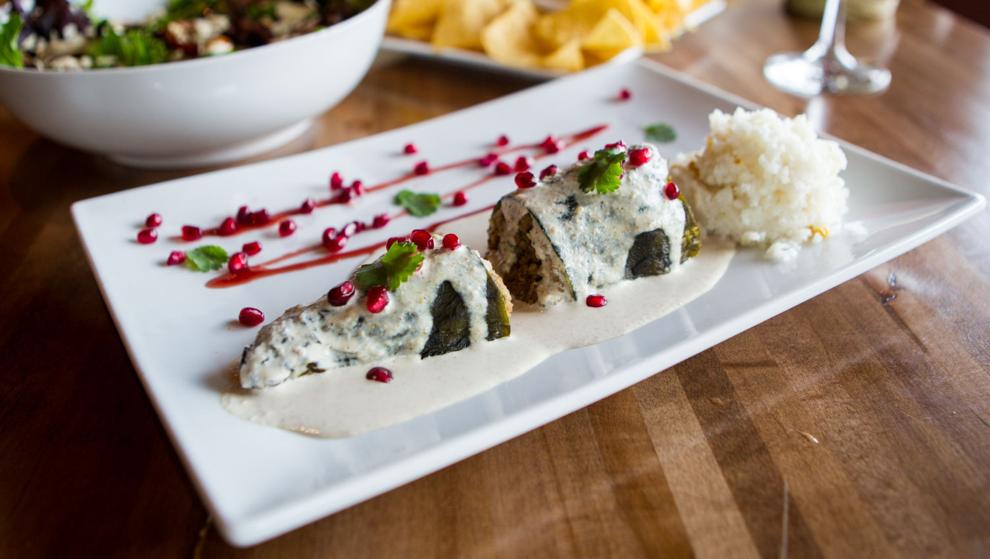 Asian Buffet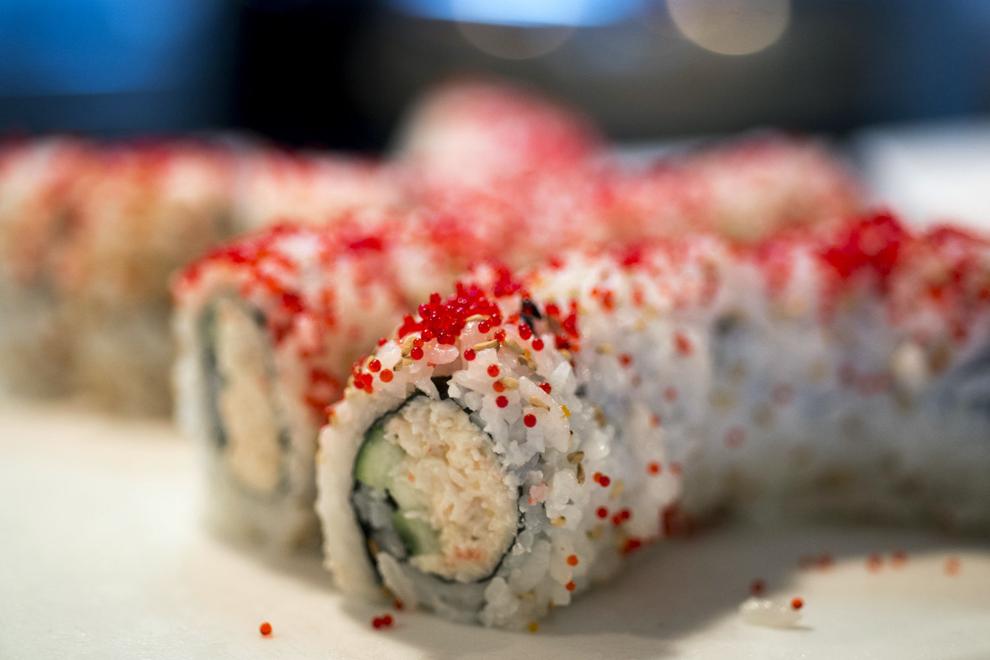 Ninja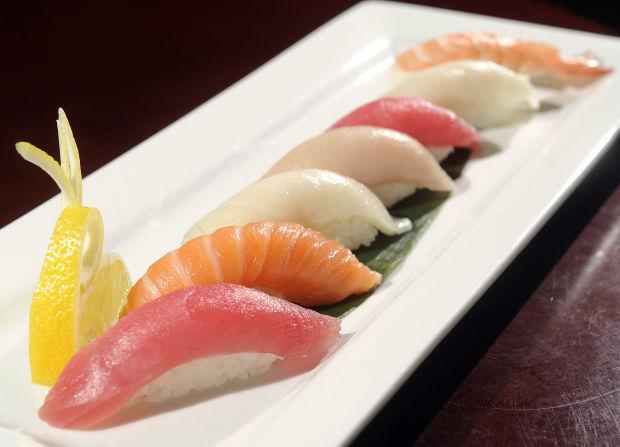 Ginger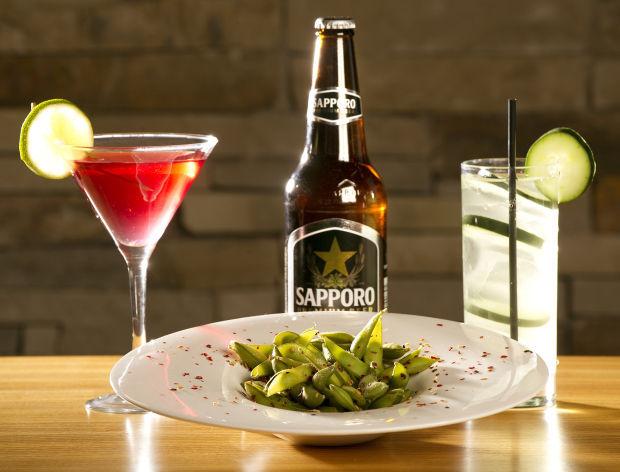 Lazlo's