One of the best pizzas in Lincoln has become more readily available.
Yia Yia's opened its second location on May 14 at 2840 S. 70th St., where Oso Burrito used to be.
Owner Nader Sepahpur closed Oso on Dec. 31, 2017, to begin work on transforming the east Lincoln restaurant into the new Yia Yia's. He called the 16-month process a "labor of love," saying he was pleased with how it turned out.
He should be happy, as should the neighborhood. Yia Yia's has been a mainstay of downtown Lincoln since 1993, offering what is arguably the city's most novel pizza, with its many unique creations and topping choices. Now, its reach goes beyond downtown.
Sepahpur took over the original Yia Yia's in 2000. He also owns and operates AmuManu, the ramen noodle restaurant that replaced Oso Burrito downtown; Marz Bar, the hip, downtown gathering place featuring a pop-up kitchen; and a few other bars along the 11th Street corridor.
Seeing Oso's concept -- fast-casual gourmet burritos -- run its course thanks to an oversaturated market (Chipotle, Qdoba), Sepahpur changed direction with the downtown Oso first before tackling the east Lincoln restaurant.
Making it a second Yia Yia's only made sense, especially since the original has become so popular -- not only for its pizza, but also for its craft beer selections and as a gathering place for young and old.
Sepahpur said he hopes the new Yia Yia's will hold that same kind of appeal. I believe it will.
Food
Yia Yia's often tops my best-of-Lincoln lists for pizza because its pies are so different from any others offered in Lincoln, primarily because of the toppings, which range from cranberries to almonds to zucchini to vegan cheese. The pizzeria sells by the slice ($3.50 to $5.50) or by the pie ($11 to $28).
The pizza is made with a hand-tossed thin crust. You can choose one of the specialty selections or build your own. My wife and I have our "go-tos." She loves the Polynesian -- a pizza with bacon, pepperoni, jalapeno, black olives, cranberry, pineapple, cream cheese, provolone, barbecue sauce and marinara. The cranberry, pineapple and BBQ sauce give the pie a sweet flavor.
My favorite, primarily for the white sauce, is the Northern, one of Yia Yia's many vegetarian pizzas. It features mozzarella, Monterey Jack, provolone, Parmesan, oil and herbs. I like to add artichoke hearts. Other favorites include the Francais (walnut, blue cheese, mozzarella and oil) and the Local, Yia Yia's version of the "special" (bacon-hamburger, pepperoni, sausage, mushroom, bell pepper, onion, black olives, mozzarella and marinara).
You have free articles remaining.
Yia Yia's serves the pizza with a chunk of freshly baked bread. A side salad is an option for $3 more. The menu also includes "loaded potatoes" and four kinds of breads.
Another draw is the craft beer. Yia Yia's has more than 20 on tap and sells several more by the can or bottle. Domestic beers are available, too. Grade: A
Atmosphere
The new Yia Yia's, well, looks a lot like the downtown location, which is what Sepahpur wanted: pressed tin, tables with beer logos, a large, centerpiece bar, etc. Gone are Oso's booths, replaced by tables and new chairs. Sepahpur kept and reused the reclaimed barn wood for much of the interior.
He's also displaying the eye-catching white rabbit painting on a wall hiding the restroom entrances at the end of the bar. The painting used to hang in Marz, the downtown bar Sepahpur renamed White Rabbit while renovating it, before he changed it back to Marz.
Oso Burrito had an eat-and-go feel, while the new Yia Yia's is the kind of place where you'll want to stay and hang with friends and family after eating. It just feels more community-oriented. Grade: A
Service
The new Yia Yia's, like the downtown location, operates as a fast-casual restaurant, with patrons ordering at the counter and picking up their food when their names are called. There is no table service.
Sepahpur said the new Yia Yia's is still a work in progress. Shortly after opening, Yia Yia's posted on Facebook that "to avoid overloading our staff we are currently not taking call-in orders at the 70th and Van Dorn location. As soon as we feel more comfortable in our new space and with our new systems we will be offering either online or call-in ordering."
Having parking available makes Yia Yia's extremely attractive for pick-up orders. Hopefully that's coming soon. Grade: B
Specialty diets
One of the reasons Yia Yia's is among my pizza favorites is because of its vegetarian menu. Yes, it has the usual veggies you'll find at other pizza places (mushrooms, onions, green peppers, etc.), but it has a long list of "uncommon" pizza veggies such as artichokes, zucchini, corn, spinach, cranberries, sun-dried tomatoes and more. Yia Yia's also pushes the envelope with its cheeses, offering 10 choices. The store also features two gluten-free crusts: an 8-inch personal and 12-inch cauliflower. Grade: A
Pizza places to try in Lincoln
The Isles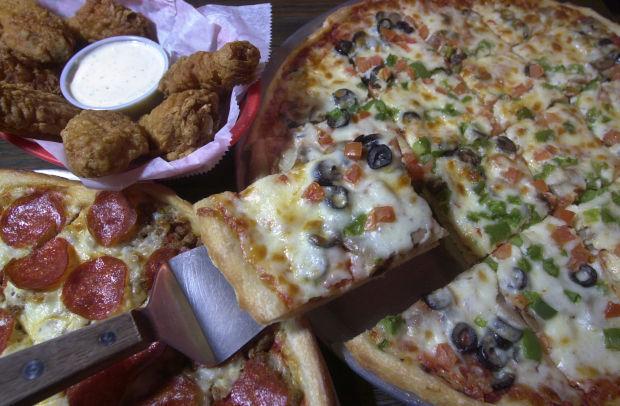 Piezano's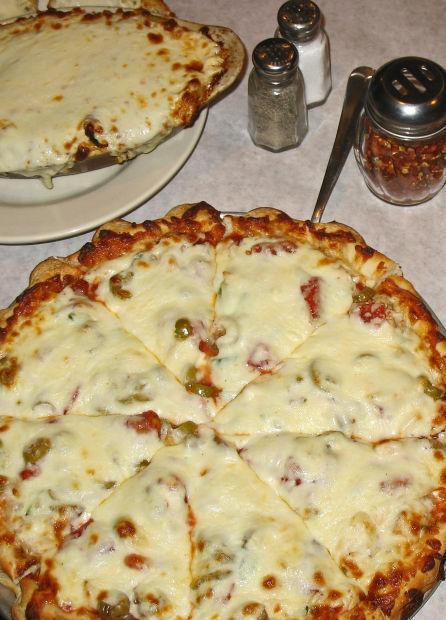 MoMo Pizzeria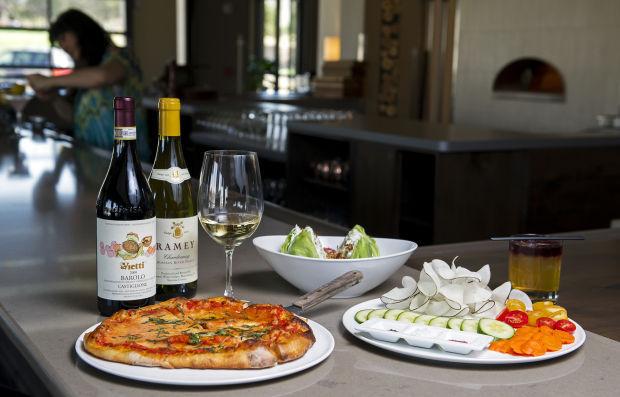 Mellow Mushroom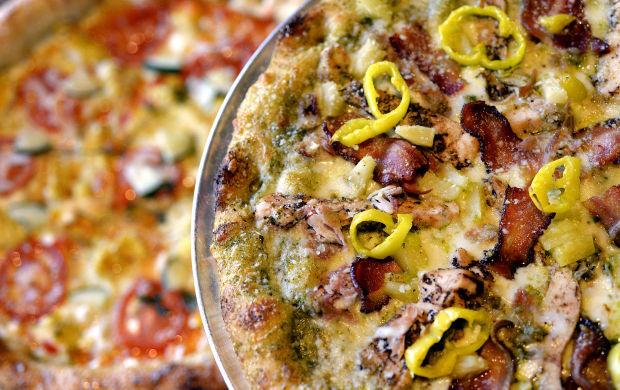 Lazzari's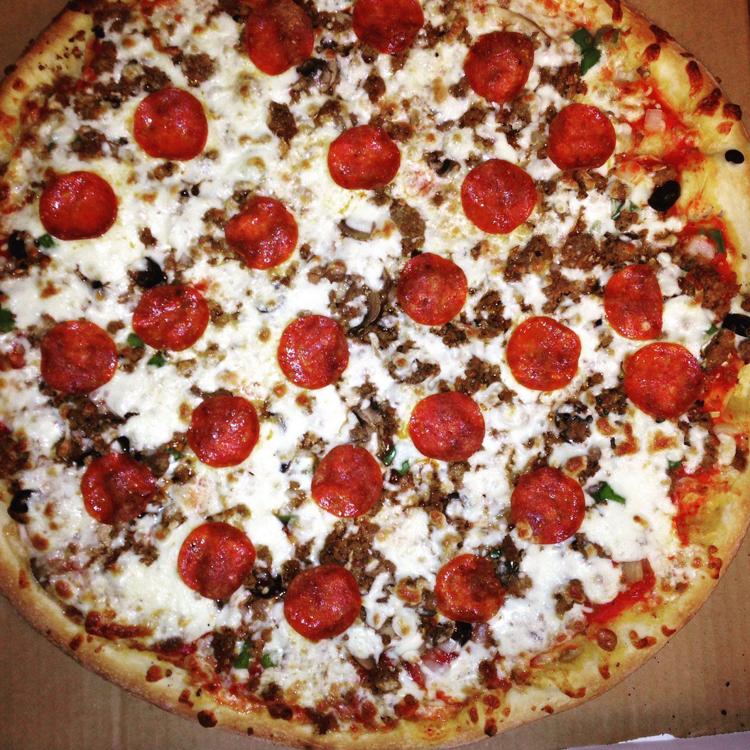 Yia Yia's
Blaze Pizza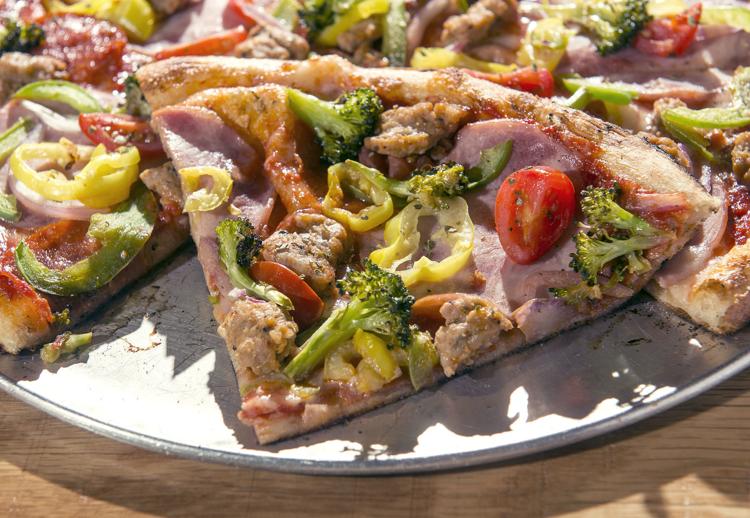 Patty's Pub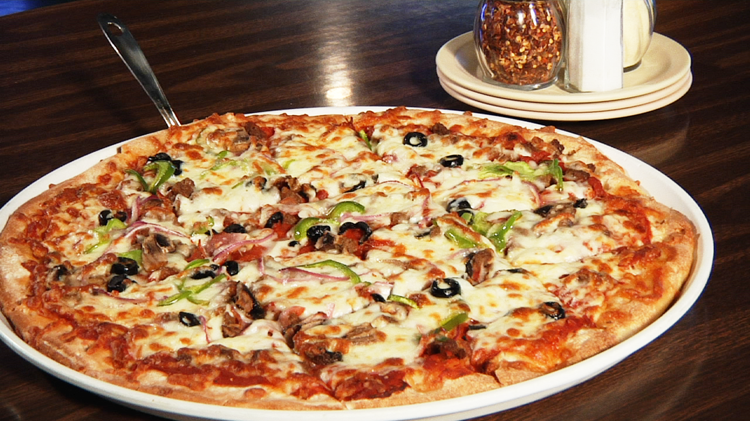 Big Sal's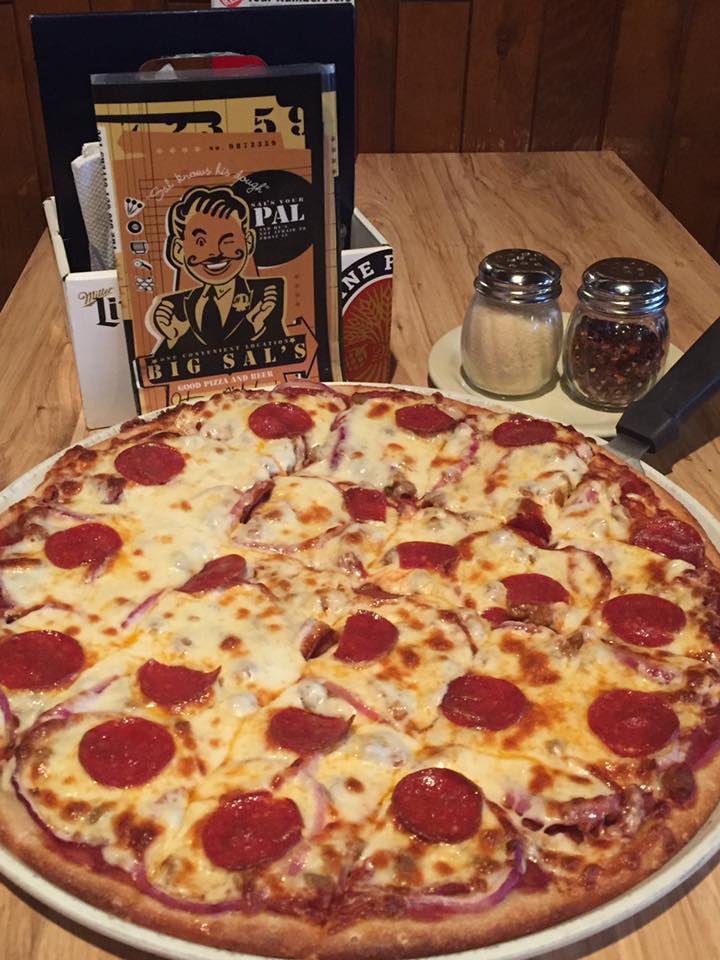 Valentino's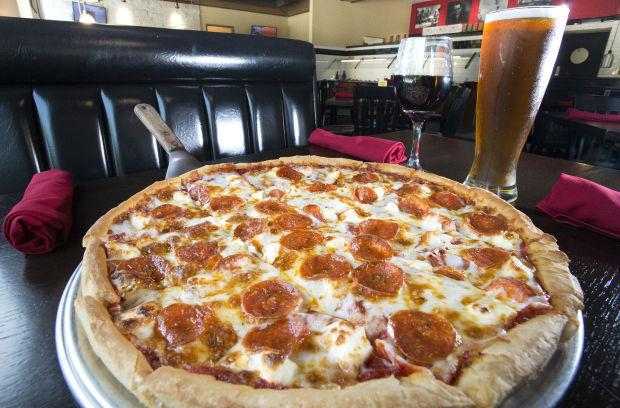 Ramos Pizza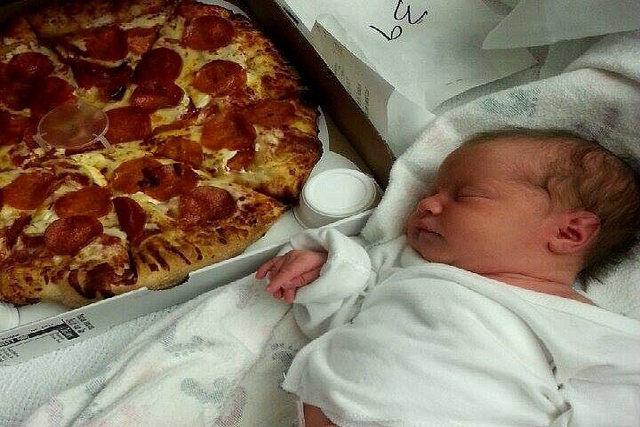 Huskerville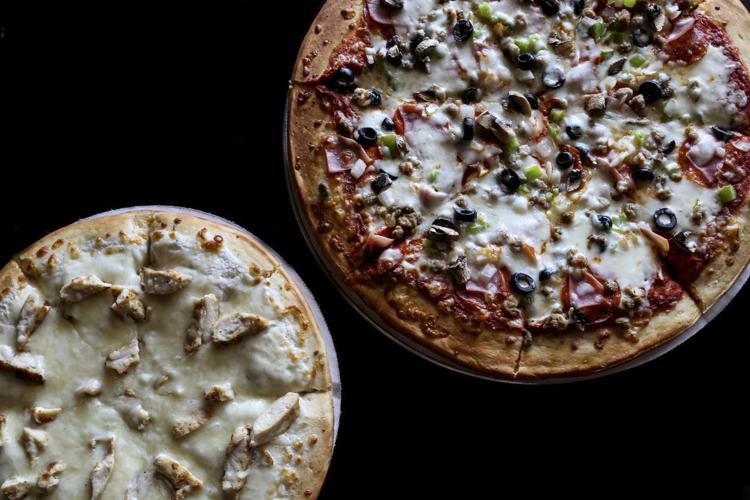 DaVinci's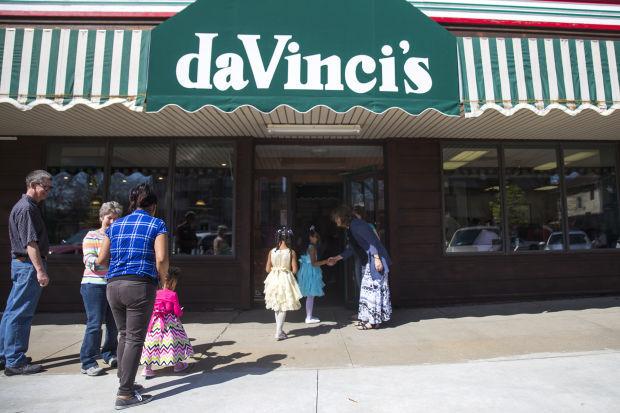 Godfather's Pizza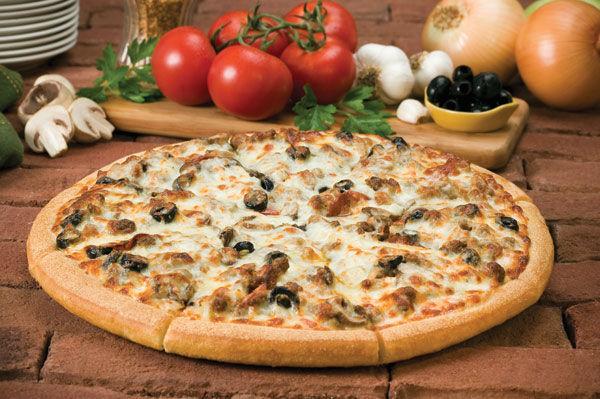 Toppers Pizza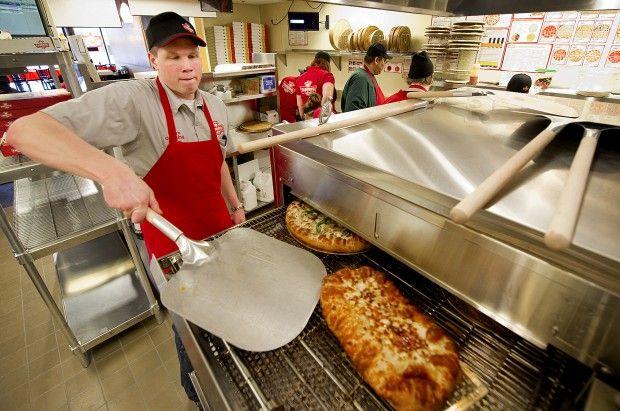 Old Chicago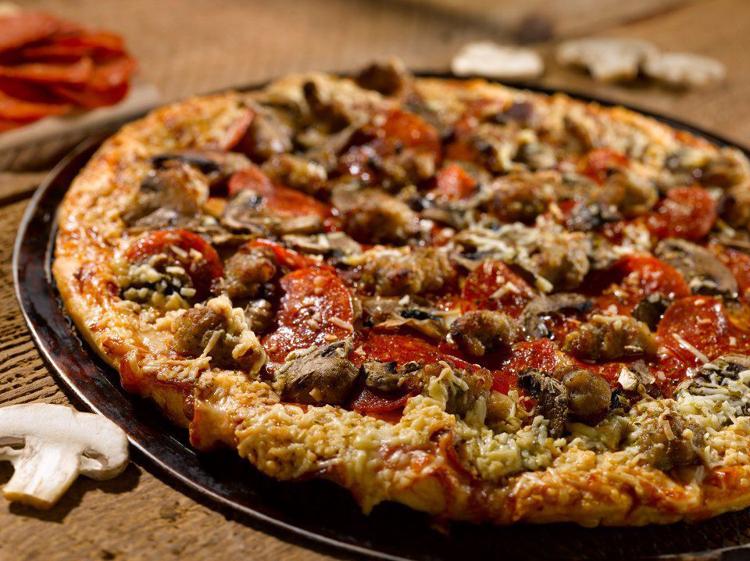 The Garage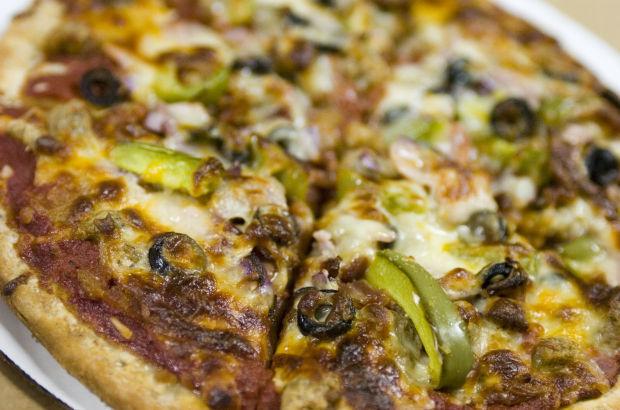 Boss' Pizza & Chicken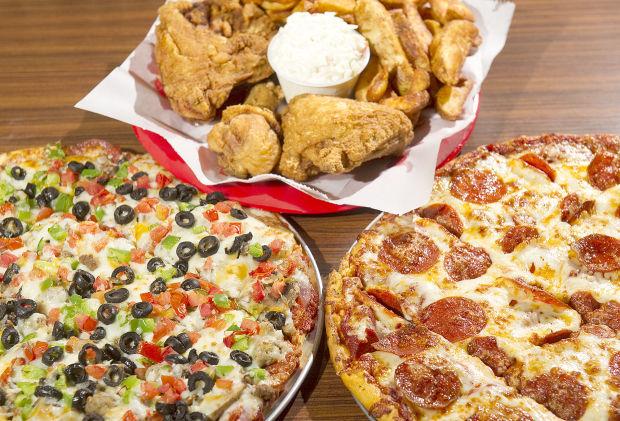 SchillingBridge Cork & Tap House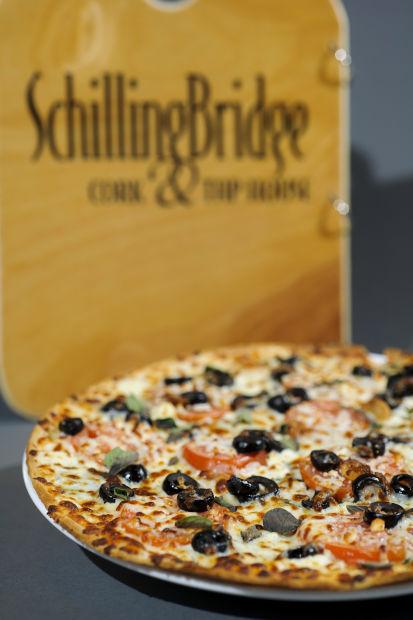 Rosie's Bar and Grill in East Lincoln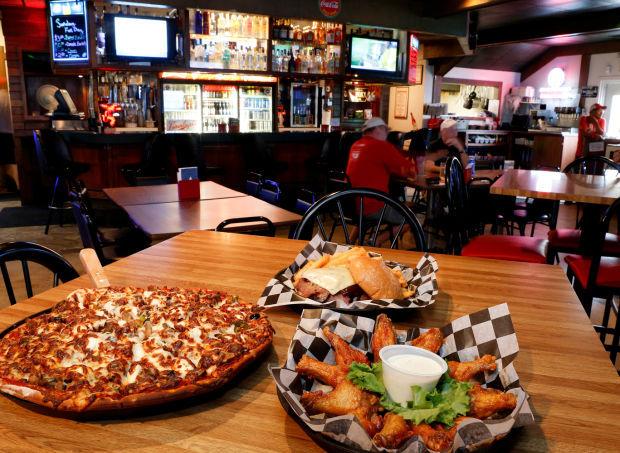 Pickleman's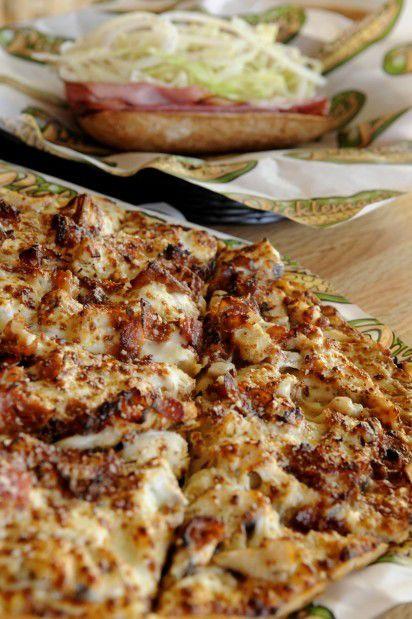 Casey's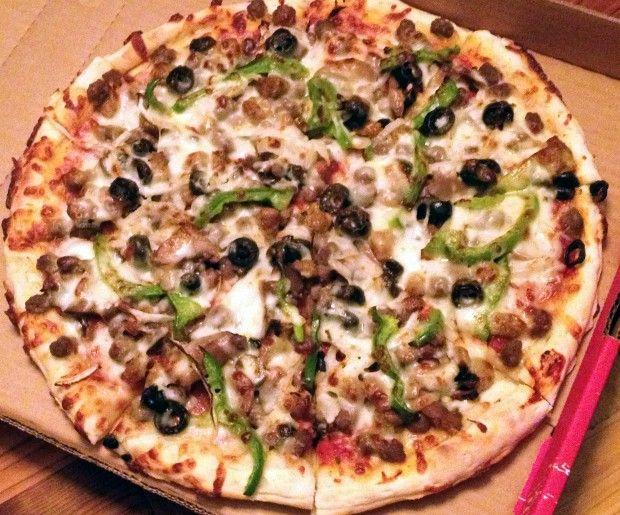 Pizza Hut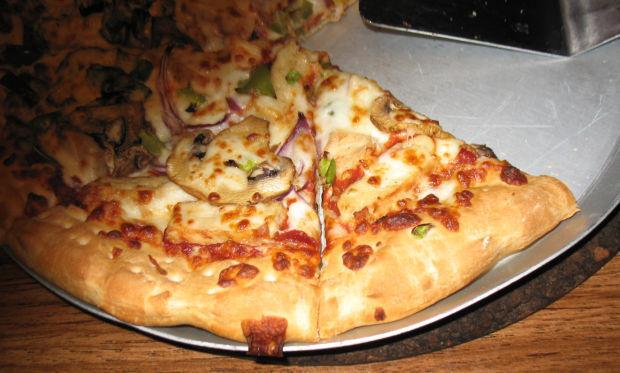 CiCi's Pizza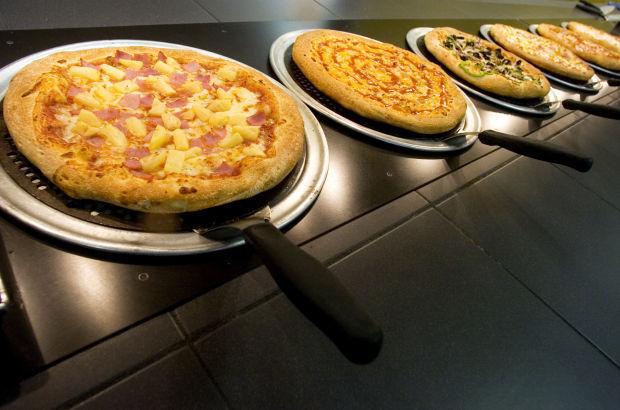 Pizza Ranch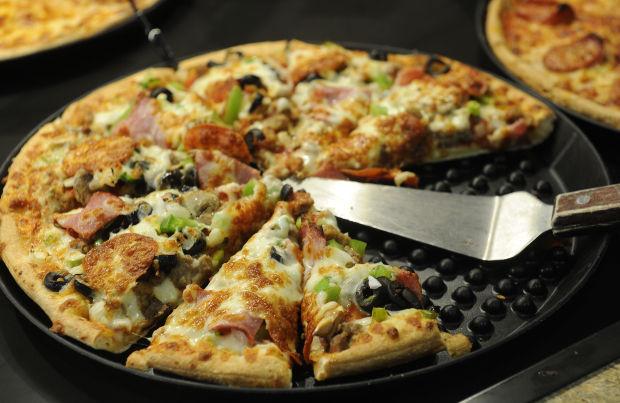 Jeff Korbelik is tasting room manager at James Arthur Vineyards, former Journal Star features editor and author of "Lost Restaurants of Lincoln, Nebraska." He's reviewed restaurants for Ground Zero since 1998.