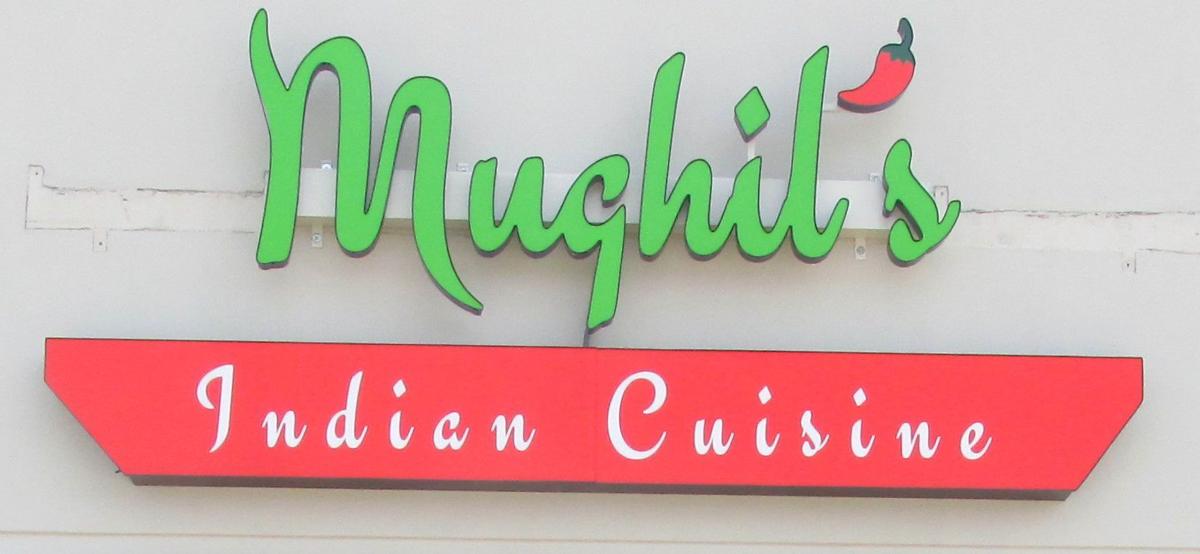 Mughil's Indian Cuisine co-owners Vijaya Kumar Raja Gopal and Ram Kumar Sambath Kumaran offer unique South Indian fare plus a family atmosphere and service.
Mughil's – which opened in January 2020 in southwest Lincoln – is a family affair with Ram as general manager and Vijaya and his wife, Latha Kumar Sambath Kumaran (who is Ram's sister), handling other elements of the business. Vijaya and Latha's daughter Mughil – the inspiration for the restaurant's name – has provided waitress service.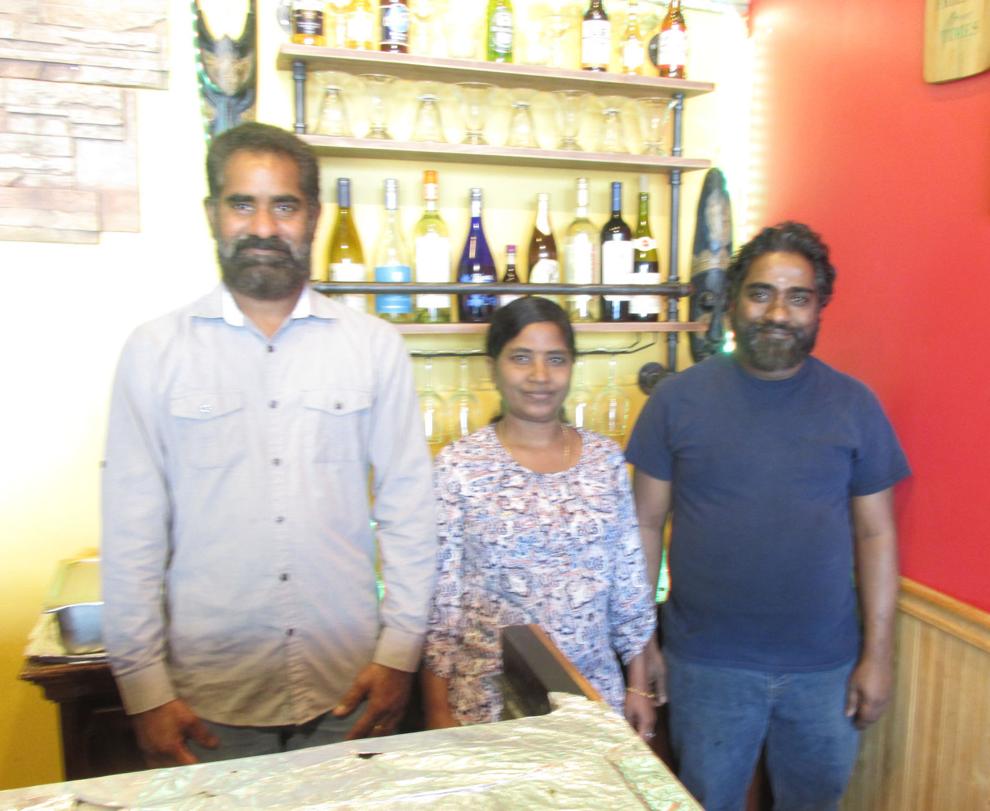 Coming from southern India to the United States, the families initially settled in Texas, with Ram gaining food service experience. After a period of years, Ram and Vijaya decided to go it on their own in a new location – Nebraska. Once in Lincoln, they became friends with the owner of Kurry Xpress – now the site of Mughil's. When that individual decided to leave the business, Ram and Vijaya stepped in. While Mughil's is a small, intimate space, Ram, Vijaya and Latha have brightened it with a colorful and appealing decor.
Ram relates that the new venture was doing very well from January to mid-March last year, but then the COVID-19 pandemic hit.
"We faced diminished customers," he said. "We had dreams of expanding Mughil's into other locations and other states, but those thoughts were postponed, and now we're just slowly building back up our customer base."
The Mughil's menu is an expansive one, featuring vegetarian and non-vegetarian offerings, most of which exhibit the spiciness of South Indian cuisine, which according to Ram is decidedly different from North Indian cuisine. Ram said that the majority of Mughil's dishes are based on or from homemade family recipes.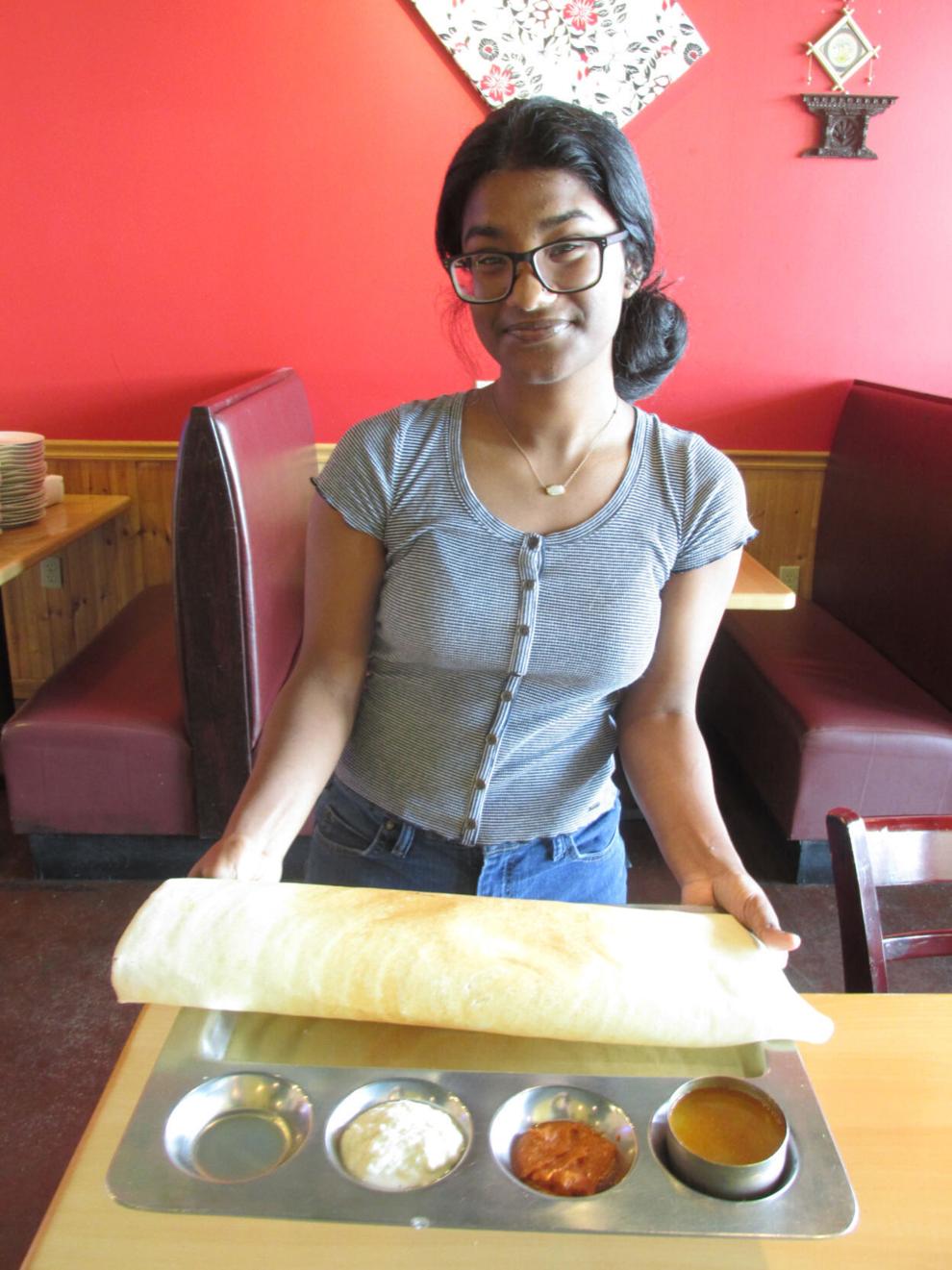 The restaurant's staff works hard to be attentive to the requests of customers' wants and needs, Ram said, paying close attention to things like allergies or gluten intolerance.
"And they check on a diner's spiciness preferences – from one-to-10, mild to spicy, we can adjust," he said.
Office staff and area residents are the majority of Mughil's lunch crowd, while dinnertime customers are mostly families or couples. Ram is quick to point out that the restaurant's Saturday and Sunday Brunch (11 a.m. to 2:30 p.m., $14.99) is especially geared toward vegetarian diners. The menu starts with three soup offerings – Tomato, Chicken Shorba and Mutton Bone, with prices from $4.99 to $6.99.
Vegetarian appetizers number seven, including Samosa ($4.99), Gobi Manchurian (cauliflower, onion and green chili, $8.99) and Panner 65 (cottage cheese, yogurt and house masala, deep fried, $8.99). There are also 10 non-vegetarian appetizers focusing on chicken, mutton and fish. Prices range from $8.99 for Chicken Sukka (chicken marinated in crushed peppercorns, fried with onions and curry leaves) to $13.99 for Tava Fish (marinated Kingfish, dusted in rice flour and spices, and top grilled).
There are 18 choices in the Vegetarian Curries category ranging from Aloo Gobi (potato and cauliflower cubes cooked in butter, onion gravy and herbs, $9.99) to Baigan Masala (eggplant cooked in sesame oil and South Indian spices in curry, $9.99), Navrathna Korma (vegetables and fruits in cashew gravy, $9.99) and Panner Pepper Fry (cottage cheese cooked in onion and stir-fried in a blend of Indian spices, $11.99).
The non-vegetarian curries are divided into four categories – chicken, lamb/goat, seafood and egg. Chicken curries range from $12.50 to $13.99 and include Chicken Tikka Masala, Chicken Chettinad, Chicken Mohali, Chicken Saag, Chicken Pepper Fry, Butter Chicken, Chicken Vindaloo, Chicken Korma, Kadai Chicken and Chicken Methi.
The eight lamb/goat curries are Lamb Chettinad, Lamb Korma, Lamb Pepper Fry, Lamb Mughali, Goat Chettinad, Goat Korma, Lamb Saag and Lamb Vindaloo. Prices are $13.99 to $14.99.
The Seafood Curries are $13.99 and $15.99 and number four – Malabar Fish Curry, Shrimp Curry, Madras Fish Curry and Solomon Fish Curry. The five Egg Curries are Egg Masala, Egg Vindaloo, Egg Korma, Egg Chettinad and Egg Pepper Fry, and cost $9.99 to $11.99.
According to Ram, Mughil's is the only Lincoln Indian restaurant offering Dosas (a crepe/pancake South Indian specialty made with lentil and rice flour). Mughil's offers 11 variations ranging from $8.99 to $14.99. Among the Dosa options are the Onion Dosa (chopped onion with chutneys and Sambar), Chili Onion Uthappam (chopped shallots, green chilies, chutneys and Sambar) and Egg Dosa (blended eggs with chicken gravy and chutneys).
Ten varieties of Briyani dishes range from $9.99 to $16.99, with nine choices of Tandoori breads and naan costing between $1.99 and $6.50. Tandoori Chicken, Malai Kabab, Tandoori Mixed Platter, and Chicken Tikka Kabab ($13.99 to $16.99) populate the Tandoori Delicacies category. There are three dessert choices – Gulab Jamun (Indian doughnut, $3.99), Ras Malai (cheese dumpling in cream sauce, $4.99) and Rice Pudding ($4.99).
Ram said the restaurant's most customer-requested menu items are Chicken Tikka Masala, Butter Chicken, Lamb Korma, Garlic Naan and various Dosas. He emphasizes affordable prices for Mughil's offerings and that the restaurant does not use any additives or preservatives in its dishes.
"And," he continued, "we are the only Indian restaurant in Lincoln serving dosas and other dishes prepared in the unique South Indian tradition – a manner that people may not be familiar with."