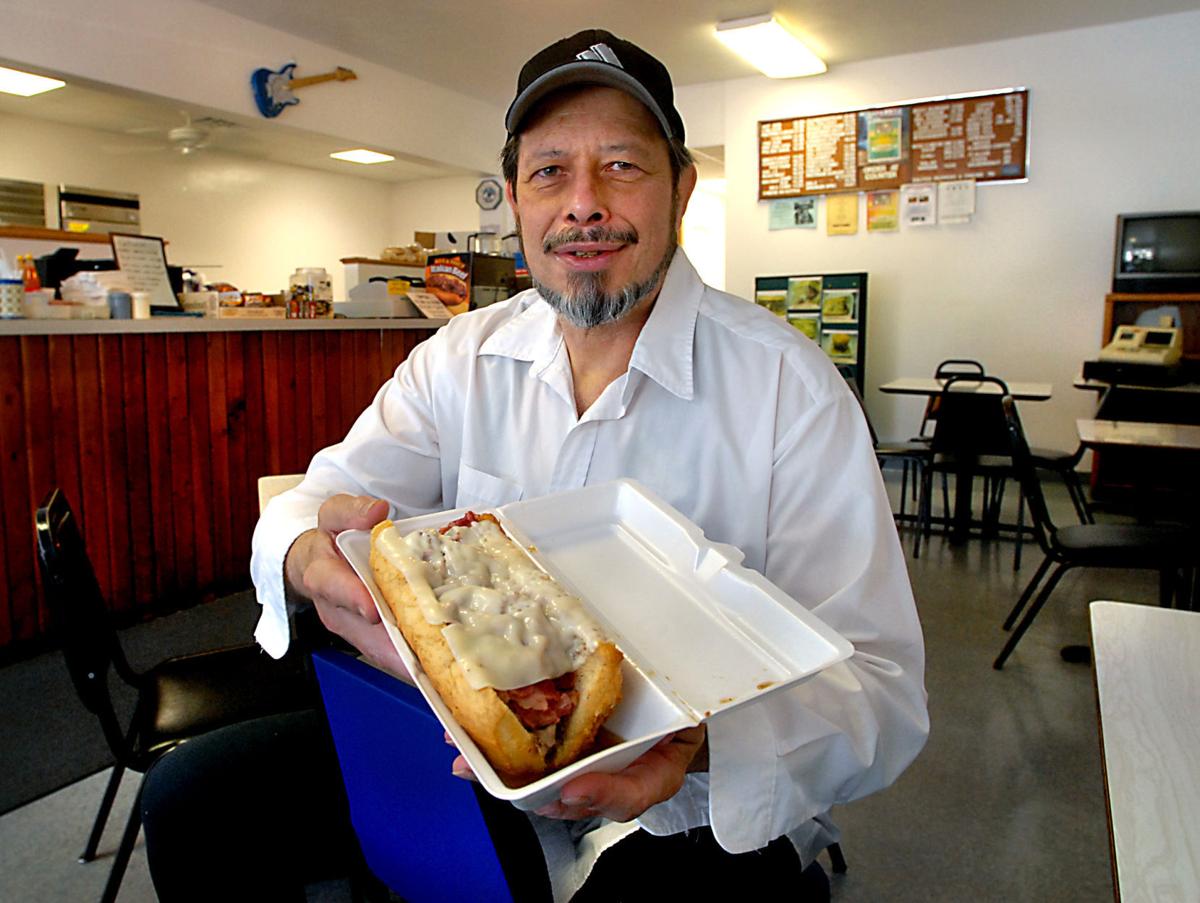 Everybody has a Norm Kusinski story.
It usually begins with meeting the human version of Oscar the Grouch and ends with a happy bellyful of one of Kusinski's monster meat sandwiches and a promise to return for another M&N Sandwich Shop experience.
The stories have flowed this week on M&N's Facebook page following the passing of the longtime Lincoln sandwich-maker.
Norbert "Norm" J. Kusinski died last weekend. He closed his shop Nov. 14 with a note posted on the door saying he was under the weather. He never returned. Lincoln Police entered his home Sunday afternoon and found him dead.
He was believed to be 71.
"He had this rough exterior, but he really was kind of a softie inside," said Pete Watters, co-owner of the Zoo Bar, which enjoyed a special relationship with M&N. Many blues musicians headed to M&N before or after gigs to enjoy one of Kusinski's Chicago-style sandwiches. "He had a great heart. You had to get to know him. He didn't show that side to a lot of people."
Scott Colborn, a friend and KZUM radio personality, compared Kusinski to the Soup Nazi on "Seinfeld."
"Norm was a really gruff guy," Colborn said. "This is a guy who grew up in Chicago, inner-city Chicago, where they're kind of known for being gruff. But he also had this wonderful heart. He really cared about people."
Kusinski and his wife, Millie, opened M&N at 2643 Randolph St. in October 1993 after moving to Nebraska from Chicago, where Kusinski worked as manager of a plumbing supply company, to be closer to Millie's family.
Millie, who worked the counter while Kusinski crafted sandwiches in the kitchen, died in 2013.
M&N specialized in Italian beef sandwiches on Gonnella rolls, a Chicago staple. They opened the store because "we ate the stuff in Chicago all the time," Kusinski told the Journal Star in 2000. "We noticed (Lincoln) didn't have anything like it."
In developing M&N's menu, the Kusinskis added Los Angeles-style pastrami sandwiches to go along with the popular Chicago-style Italian beef ones, making the shop fairly unique. Kusinski even combined Italian beef and pastrami into one of the shop's best-sellers. Also popular was the "triple," which included Italian sausage along with Italian beef and pastrami.
"I don't think there is another place like this in the world," Kusinski told the Journal Star in 2000.
Most of M&N's sandwiches were topped with a choice of a white cheese, chopped onions and hot and/or sweet peppers.
(Kusinski affectionately challenged my manhood when I ordered my first Italian beef/pastrami combo without hot peppers. "This sandwich is a spiritual experience," he told me. "With peppers on it, you would be in business.")
Kusinski also recommended his sandwiches be made "juicy" (soaked with au jus). Actually, he told you that's how you were going to get it -- no ifs, ands or buts.
A fire destroyed the building housing M&N in 2005. The Kusinskis used insurance money to open a new store across the street at 728 S. 27th St. From there Kusinski worked tirelessly day and night until he could work no more.
"He needed his store to be open," his friend Ricky Rand said. "His customers had to be fed. That was what he was all about."