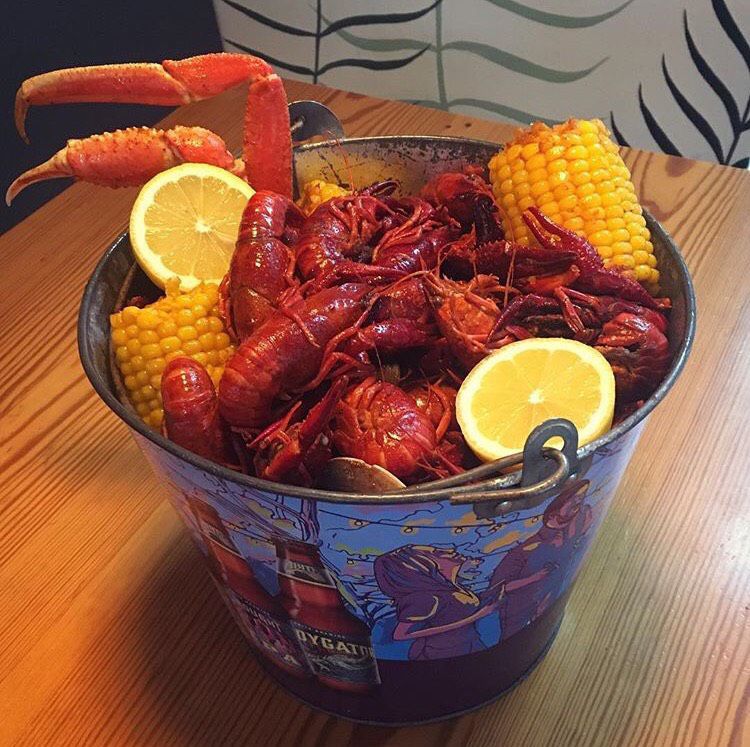 It is not a fork and steak knife type of place.
It is a two-hands, elbows-on-the-table, sometimes messy, lots of napkins, dig-in-and-eat type of place, which also makes eating a meal as much fun as swirling SpaghettiOs on your plate with your finger as a kid.
A visit to Lincoln's Railyard may find one venturing into a relatively small, but homey, dining establishment named Bourbon Street. The restaurant's official name is Bourbon Street by Single Barrel. The Louisiana-themed Bourbon Street and the Mulberry BBQ by Single Barrel are both extensions of the Single Barrel brand.
Katie Coates, Bourbon Street general manager, explains that Single Barrel wanted to explore expanding into a different cuisine than what is offered at its base establishment. Brandon Harpster, head chef for Single Barrel, as well as Bourbon Street and Mulberry BBQ, was interested in New Orleans cuisine and was inspired to create a menu featuring seafood boils for Bourbon Street.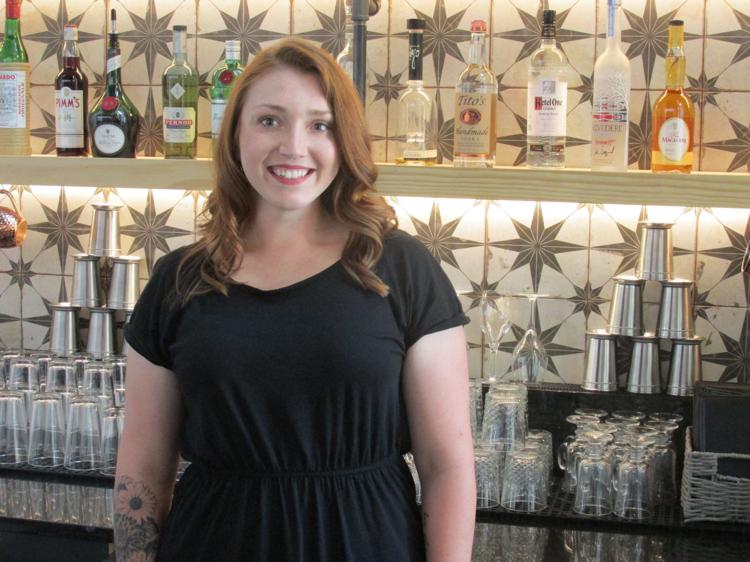 Management latched on to the growth of the Railyard, and the area's increasing consumer traffic, and decided it would be an ideal location to try the new Louisiana-themed restaurant.
Coates had been a longtime staffer at Single Barrel and had experience with several other Lincoln restaurants, and she was eager to assume managerial responsibilities for the new restaurant. Opening in March 2018, Coates said that customer response to Bourbon Street has been overwhelmingly positive.
While a number of Lincoln restaurants serve seafood, there is no other seafood place that is just a lot of fun to eat and socialize at, according to Coates.
"Bourbon Street is fun and new to people," she said. "People are excited over the type of food offered and its informal presentation."
At the customer's request, that presentation could include crawfish, crab legs or shrimp being dumped onto your paper-covered table.
"You don't use a knife and fork with seafood boils," Coates explained. "You have to use both hands to crack and eat the food. This often leads to more attention and conversation between people, instead of individuals being involved in looking at or texting on their cell phones."
She added that the restaurant has had customers from the South who have been very impressed by the dishes coming out of Bourbon Street's tiny kitchen. "They have said it stands up there with New Orleans food."
You have free articles remaining.
The restaurant sees a diverse selection of diners, ranging from an older crowd who want more than burgers and fries as a dining option, to young adults who come to the Railyard for its social activities, but have the style to like something a little different to consume.
Bourbon Street's menu offers gumbo ($8), lobster/shrimp rolls ($13) and oysters on the half shell (market price).
But the restaurant's specialty is its seafood boils. Customers pick their seafood choice – crawfish, shrimp, snow crab legs, clams, mussels or Maine lobster tail – in either half-pound or 1-pound quantities. Coates emphasized that Bourbon Street receives fresh seafood several times a week, and that the market price of the product can easily fluctuate.
The next step in choosing the boil ingredients is picking sides, with choices of corn on the cob, Andouille sausage or red potatoes ($2 per serving). The final step is deciding on one's choice of seasoning for the boil – spicy, mild or honey citrus. Coates said that most customers choose the shrimp boil, with the average being 1 to 1 ½ pounds of seafood per person.
She said a general low to high estimate of cost could range from 1 pound of crawfish with one or two sides around $20 a person to 1 to 1 ½ pounds of crab legs with one or two sides between $30 to $45 a person.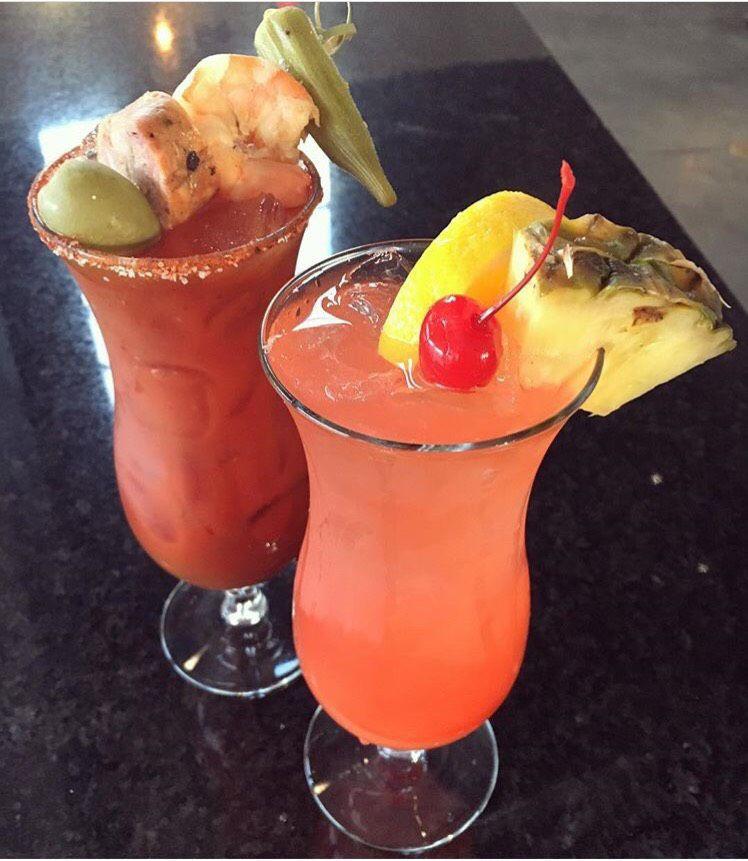 Keeping with the Louisiana theme, Bourbon Street's bar offers up 10 cocktail options including Bayou Remedy (Bayou dark rum, ginger liqueur and lemon honey, $6), Cajun Bloody Mary (Zing Zang's, mild or spicy mix, shrimp, Andouille sausage, pickled okra, olives, $8) or Sazerac (Martell cognac, Pernod absinthe, bitters, expressed lemon peel, $10). Coates said the restaurant's Hurricanes ($9) are the favorite drink of its customers.
The bar also stocks a half dozen different Abita beers from Louisiana, as well as locally bottled beers, domestic tallboys, and craft and imported beers. Three French wine choices are also available by the bottle.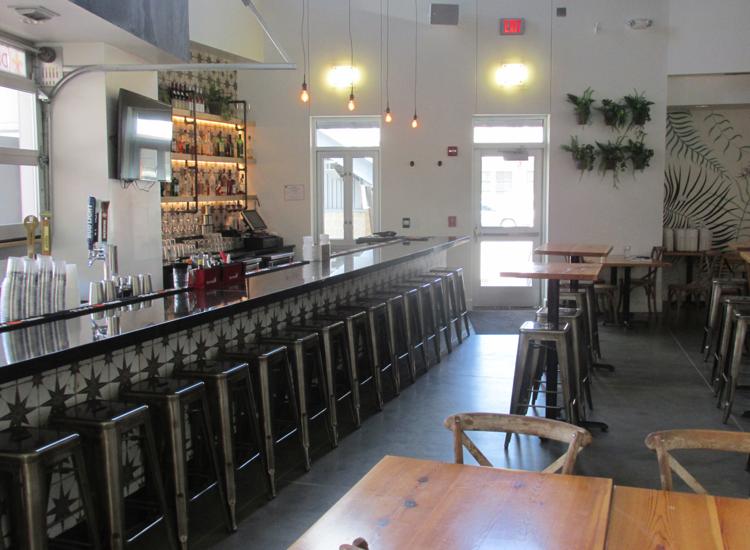 Coates is proud of the restaurant's success and accomplishments since its opening, citing Bourbon Street's environment, customer service and fine food quality.
"We're a fun place for people to come and have a good time," she said. "Give us a try, because Bourbon Street by Single Barrel is different. Give us a try, especially if you are looking for something that leaves an impression. I don't think anyone will be disappointed."
Lincoln restaurants that have opened in the past year