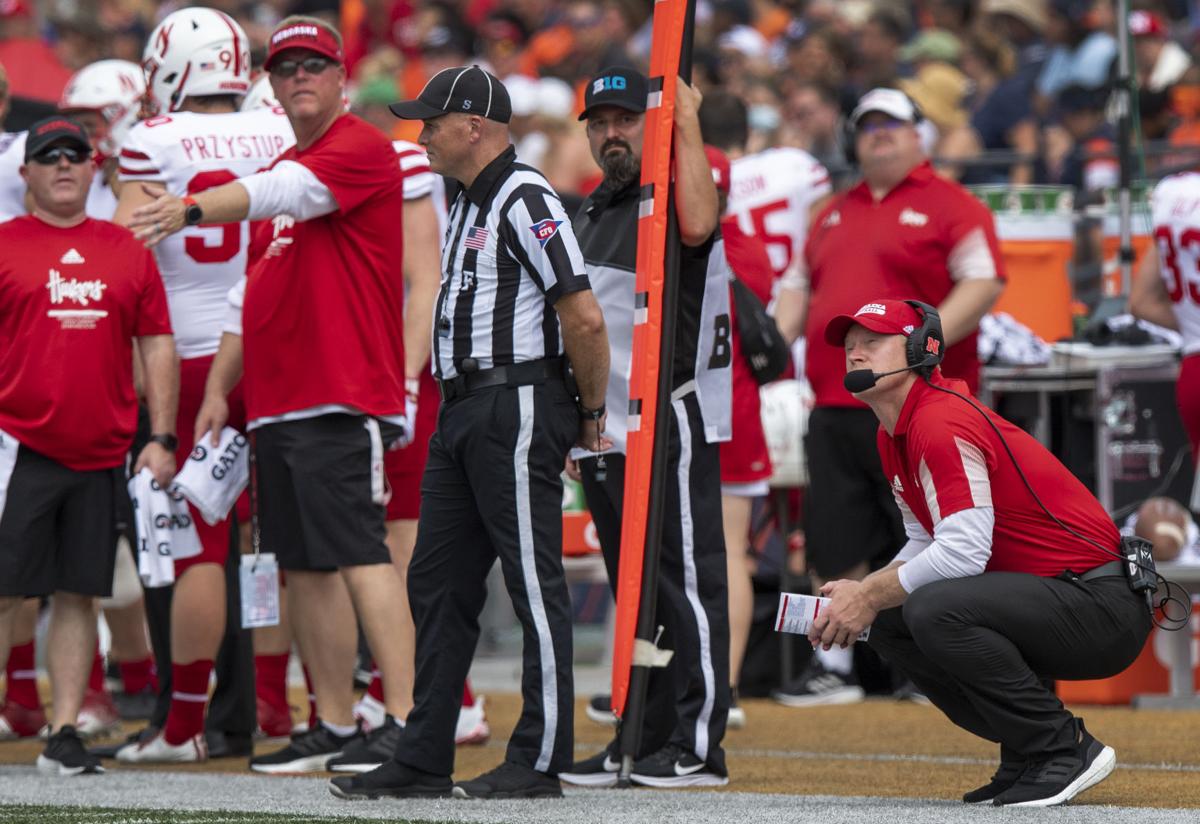 Does anyone remember the first game of Scott Frost's Nebraska tenure?
What was supposed to be a curtain-raising romp against Akron was instead limited to a kickoff, a gully-washer that lasted hours, a canceled game and a wet blanket being thrown over what had been an amazing day of tailgating and excitement.
Was that an omen? Too soon to tell, but -- like the Huskers' current predicament -- it wasn't the start anyone wanted.
Three years later, that excitement seems like a distant memory. It's been replaced by growing proportions of apathy that permeates places like Lawrence, Kansas, during football season.
What the heck is going on?
It's Husker Eve, the day before Nebraska's first home game with fans in nearly two years, and this town has all the excitement of a Yanni concert. This used to be a day that had a buzz of its own as people began to arrive in town and commenced to eating, drinking and other forms of merriment that usually spilled over into Saturday.
Maybe I'm wrong, but it feels different today. 
Husker Nation promised to give Frost the time to turn around a program, but that vow has worn threadbare. That's sad because there should be no expiration date on patience. 
The Huskers have won just 12 of 33 games under Frost, including last week's 30-22 loss to Illinois in Champaign.
Now they come home to face Fordham -- the school that groomed Vince Lombardi and six other Blocks of Granite in the 1930s but has done little since -- in a game that doesn't exactly rev up the fan base after a downer to open the season.
If the last year has taught us nothing else, it's that these moments afforded to gathering and companionship aren't guaranteed. There are only seven of them a year, so don't take them for granted. 
Get out there early. Enjoy your tailgates. Celebrate conquests during your endless games of cornhole and washers. Savor the pregame meals and the camaraderie that comes with sharing a root beer or two with a special group of friends.
The football is an added bonus.
When I think of tailgating around here, I'm always brought back to the aforementioned first day of the Frost Era, when people began their tailgates 12 hours early and the excitement was off the chart.
I wrote a story about a woman who has become one of my favorites. On that day, she ushered in the new coach with a special drink. It was refreshing on a blisteringly hot day and went down smoothly -- maybe too smoothly -- when served on the rocks.
But it was its name that made it so appropriate on that day. The Paradigm Shift.
She knew that if Frost was going to be successful, everyone was going to have to change their attitudes by adjusting their expectations. 
Three years later, it's needed more than ever. Enjoy the day. Savor the fellowship. And never forget these three words -- once considered blasphemous in Nebraska but now so seemingly necessary: