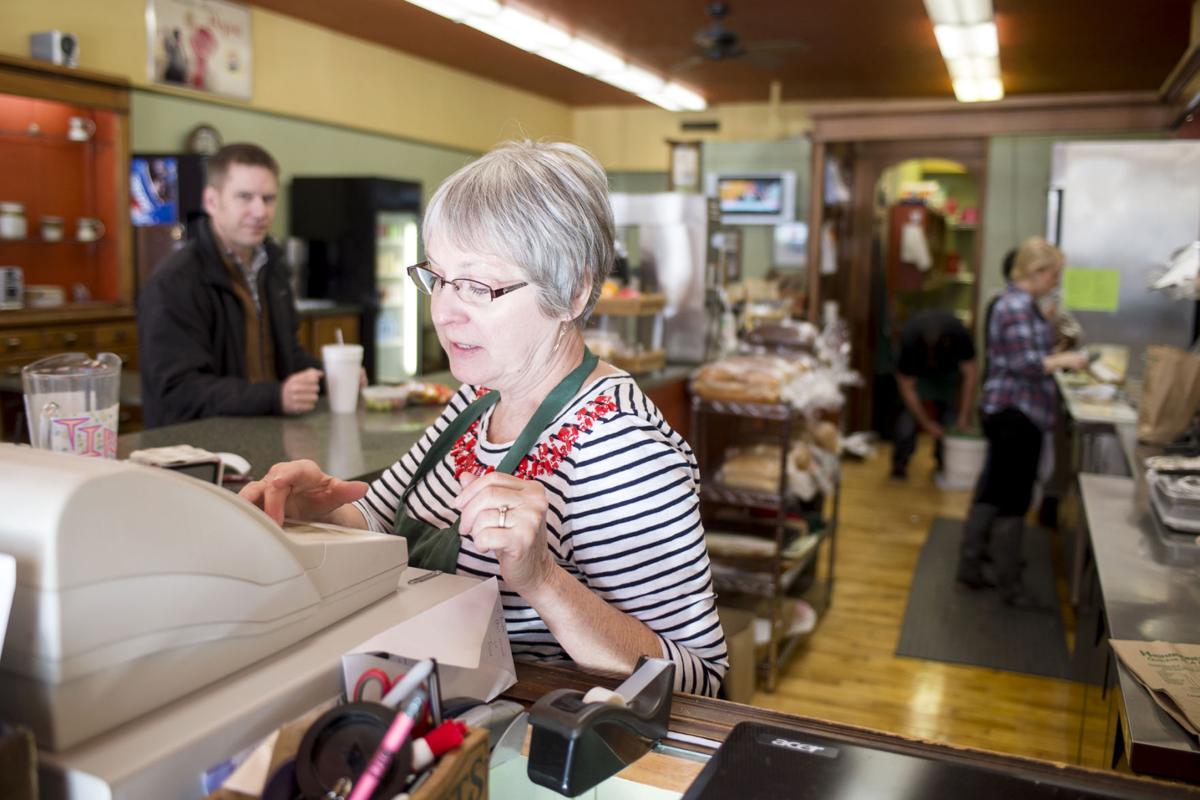 Here's hoping Diane Kann will share her egg salad recipe with me, because it sounds like I won't be able to enjoy it for much longer.
Kann, owner of Highnooner's at 1414 O St., made public this week that she's retiring after 27 years of making sandwiches. She's targeted Dec. 23 as her final day.
She hopes to sell the business, but if she doesn't, she'll close it until somebody else comes along to lease the space. Kann is part owner of the building, which is occupied by, among others, Duffy's Tavern and A Novel Idea.
"It's time," Kann, 67, said Monday.
"I think it's time I did something else … to look for some new kind of aggravation," she said, with a laugh.
Of course, she's kidding about the aggravation. Otherwise she wouldn't have ran Highnooner's for so long.
After Kann and her family sold the Drumstick -- a now legendary restaurant/live music venue in Lincoln -- she began work at Highnooner's in 1988, first as a manager, and, a year later, as the owner.
"I liked to work, and I liked routine," she said. "This has been a very pleasant place to come to all these years.
"I've also had a lot of great employees. We just all clicked and worked well together."
I'll have more on Kann and how much she's meant to Lincoln's dining and music scenes on Dec. 20. That piece also will include the story behind all those Wheaties boxes that line a shelf above the work station in Highnooner's. They've become quite the conversation pieces over the years, Kann said.
"I've really hated to tell people," Kann said of her retirement. "I know some of them will be sad that we may not be here anymore."
Curry Clash 2015
On Nov. 6, I judged, with State Sen. Kate Bolz and NET Radio personality Robert Goldberg, the first Curry Clash, a benefit for Lincoln's Asian Community and Cultural Center.
The event, hosted by Chez Hay in downtown Lincoln, featured local chefs using curry as an ingredient in their dishes. With more than 10 chefs on hand, I anticipated being overwhelmed by curry, but that wasn't the case.
One of the winning dishes, for instance, was Erik Hustad's sour cream polenta. Hustad (Sebastian's Table, Honest Abe's) topped it with a curry-cured Berkshire pork belly. The curry flavor was subtle, complementing the apple and kaffir lime gastrique, pistachios and sea salt.
Gate 25 beer pairing
Last Saturday, Gate 25 and chef Joe Andersen paired beers from Tallgrass (Manhattan, Kansas) with five different dishes at a special, $35-per-person event.
The restaurant/bar occasionally does this to allow Andersen to experiment beyond Gate 25's usual menu and give brewers a chance to showcase their beers.
My wife and our friends enjoyed ourselves immensely and plan to go back if the bar plans to do it again (We found out about it via Gate 25's Facebook page). It's not unusual for restaurants to offer wine and/or beer pairings. These are great ways to socialize and enjoy some wonderful food and drink at the same time.