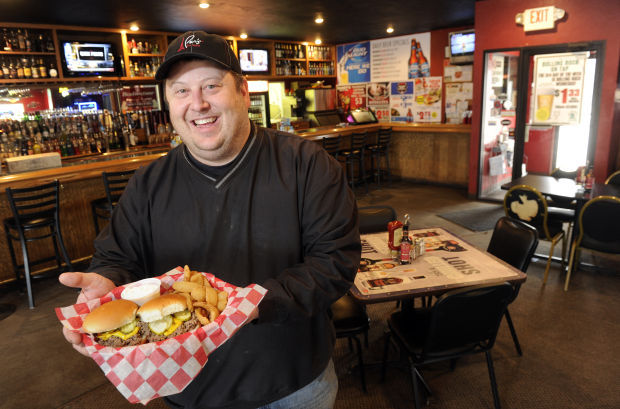 Randy's Grill & Chill is undergoing changes, which will include a new name and a renovation.
Minority partner Randy Wilson sold his share to building owners and majority partners John and Gretchen Cooper, who plan to rename the bar and grill at 4947 Holdrege St., Coop's Corner.
Wilson left the restaurant on June 3 to focus on the Spigot, a downtown bar at 1624 O St. He co-owns the Spigot with Jeff Hubbard, with the duo buying out the Coopers' ownership of the bar.
The Coopers, along with their daughter Jennifer Page, will run Coop's Corner.
"We're going to see how it goes," Gretchen said.
The Coopers said renovations already have begun. "We're trying to clean up and clean out," Gretchen said. They plan to put on a new roof later this summer.
"We're going to do some maintenance on it and try to spiff it up a bit," she said.
You have free articles remaining.
The menu also may see some changes, the Coopers said, but not immediately. They expect many of the burgers and sandwiches, including the popular Randy's Ultimate Burger (the one with the onion ring on top), will remain, but with different names.
"We would like to certainly have more fresh food," Gretchen said.
Just desserts
* Bread&cup owners Kevin and Karen Shinn announced their second restaurant, the Piedmont Bistro, will open this fall in the Shoppes of Piedmont at 1265 S. Cotner Blvd.
In an email blast to bread&cup customers, Kevin Shinn said he'll build the bistro's menu around "Nebraska meats, fresh greens and wholesome grains."
"Expect also to see a great bistro burger with a house made brioche bun, as well as a good old-fashioned Nebraska-raised ribeye," Kevin Shinn said. "Handcrafted pies will be the centerpiece of the dessert menu."
* Amsterdam Falafel & Kabob will give away sandwiches Wednesday (June 17) to celebrate its June 5 opening at 808 R St., Suite, 201. Each guest will receive one free sandwich, dine-in or takeout. No purchase is necessary. Amsterdam's hours are 11 am. to 10 p.m. Sunday-Thursday and 11 to 2 a.m. Friday and Saturday.
* The Pinnacle Bank Arena will serve as the site for the Lincoln Haymarket Development Corporation's inaugural "Haymarket in White Dinner & Dance" on Aug. 7. Guests will dress in white clothes, dine on gourmet picnic fare and dance the night away. The evening begins at 6 p.m. with a cocktail hour. Tickets are $35, $45 and $50 per person, depending on dinner selection. Tickets are available at the arena or TicketMaster locations, online at ticketmaster.com or by calling 800-745-3000.