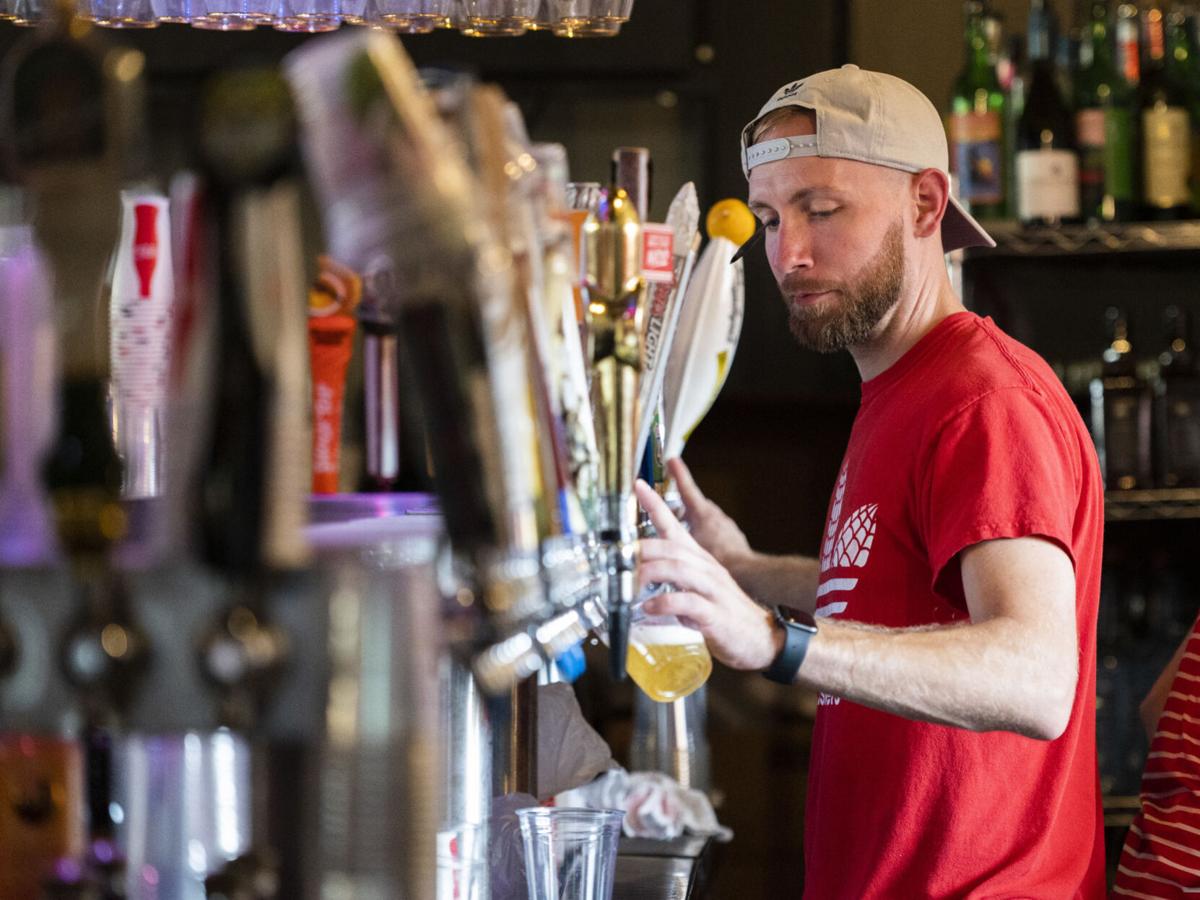 The Saturday before the Huskers made their first appearance before fans at Memorial Stadium in two seasons, things were already getting back to normal. 
The Huskers were amid a flat showing in Champaign, Illinois, where they suffered a 30-22 season-opening loss to the Illini. 
But hours away, the Railyard in Lincoln was packed with red-clad Husker fans who had been longing for football since the team's eight-game, pandemic-altered season ended last December.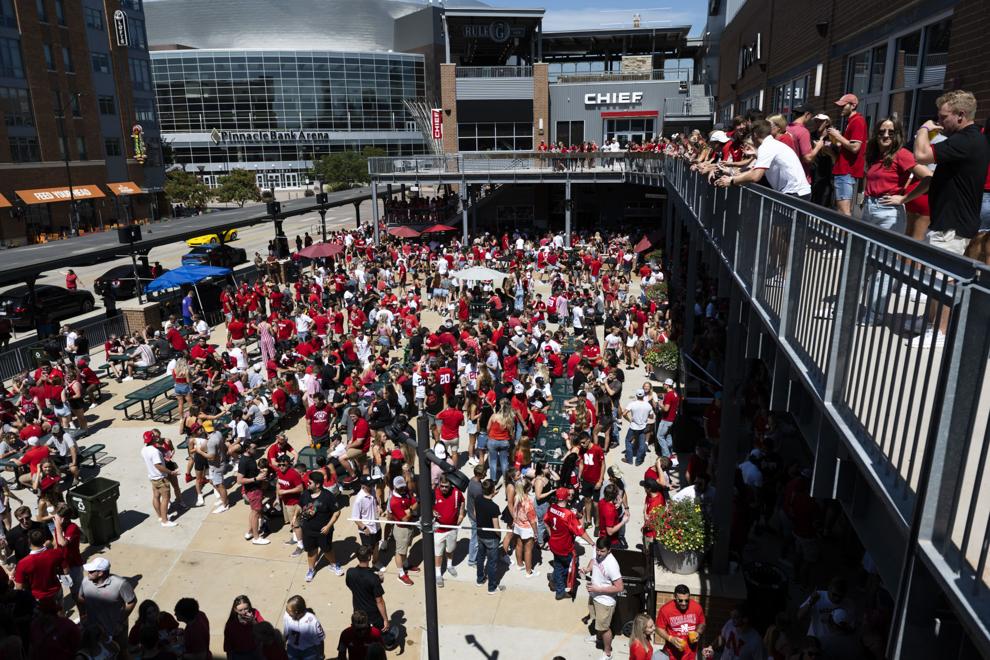 And behind the bar at Longwell's — one of only two original tenants that have buoyed the outdoor entertainment district since its inception — it was the familiar song and dance of Austin Dixon that rubber-stamped the city's return to normalcy to the tune of three beers a minute. 
Dixon, 31, is one of two Longwell's staffers who has stayed with the bar since it first opened. The bar's owner, Eric Marsh, has labeled the longtime staple of the bar's south window the fastest bartender in the city. 
But Dixon rejects this notion. And there are not citywide statistics on this sort of thing, no higher authority to refer to. So it is his word against the owner's, and though he is glad to field an interview, Dixon spends much of it downplaying his own skill-set and the beers he pours on Husker gamedays.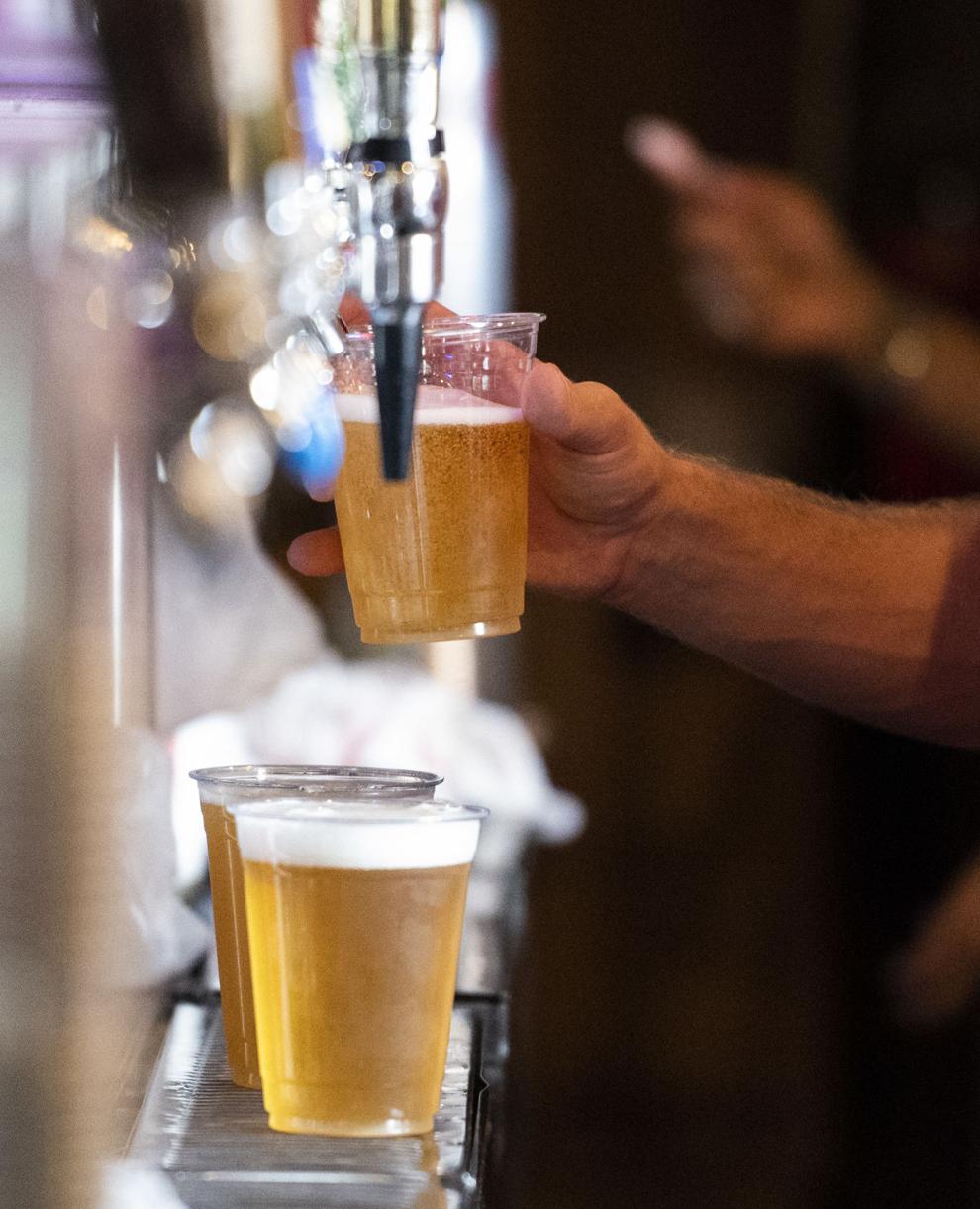 "The way that window works is you're kind of teamed up with another person," he said. "So I might be pouring, and then the person next to me is talking, conversating, taking the money, giving change, taking the order. So you're only really doing half of the bartending, if you call it three beers a minute." 
Dixon went on, describing co-workers as al -stars. The best among his colleagues are able to read his body language, knowing when to step back as he steps forward. He described the process more like an artform than a task, more like a performance than a part-time job. 
"I don't want to be, like, cheesy," he said. "But it's like a dance." 
Dixon resumed his post for Game 1 of the 2021 football season, and he knew what to expect. 
An away game means fewer fans, he said, with no Husker backers and out-of-towners stopping in at the Railyard for drinks before heading over to Memorial Stadium, where alcohol is only sold when Garth Brooks is in town. 
A win means more customers, he said, casting doubt on an old adage that has not proved true in Dixon's eight years working the bar's south window.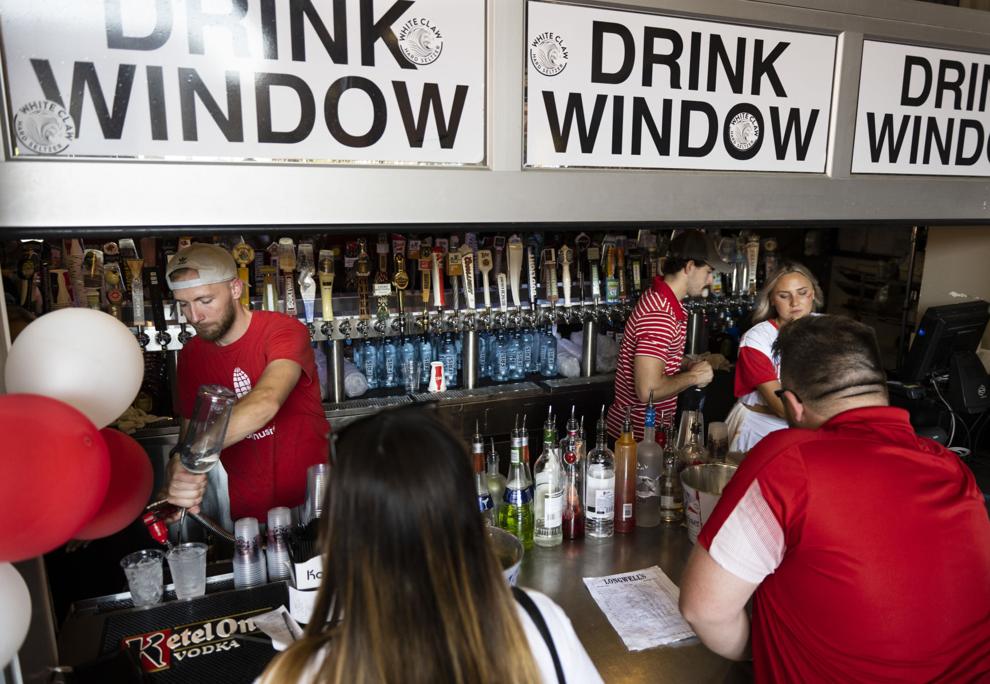 "'Win or lose, Huskers booze,'" he said, recalling the saying. "I do not agree with that. If we win, the Huskers booze — and they'll stay out until midnight. But if it's a loss, I think a lot of people are ready to call it a day and go home."
A loss also means fewer tips, he said, meaning Week 0 vs. Illinois could have gone better for Dixon, though he's glad it went at all.
After 2020, which brought a wave of lockdowns and restrictions that varied in severity and a shortened football season, Dixon is approaching Saturday's home opener with a heightened sense of excitement, he said, sounding like a fifth-year player at Big Ten Media Day. 
"Oh yeah, absolutely," Dixon said. "Just the income all-around — businesses, bartenders, everybody in the service industry profits more. There's just more revenue coming in. The only negative part is you know you're gonna be here for 16 hours." 
The veterans on staff at Longwell's don't look forward to Saturdays in the same way a new hire might — "I've done this dance before, I know how hectic it can be," Dixon said — but the sort of reemergence that will come with Nebraska's home opener is enough to excite — even if question marks still hang over the weekend. 
"It's tough because we've got all these new mask mandates," Dixon said. "People are a little more timid to come out. … It's just — all these different factors going into it. 
"It's kind of hard to schedule — to do liquor orders, to do beer orders — because it's the first time we've been in this situation."  
Still, there are constants the staff at Longwell's can count on, even if some COVID-19-cautious fans don't make the trip to the Railyard on Saturday. 
They can count on Dixon greeting some customers by name, asking about their family or job back in California or Pennsylvania as he pours a beer without breaking eye contact, knowing when to stop by the weight of the cup in his hand. 
And they can count on the Huskers, for better or for worse, to fill Memorial Stadium with hopeful fans, some of whom will inevitability find their way to Dixon's window before kickoff or after the clock runs out. 
"After that, full gung-ho," Dixon said. 
PhotoFiles: Gameday in Nebraska through history
Husker Nation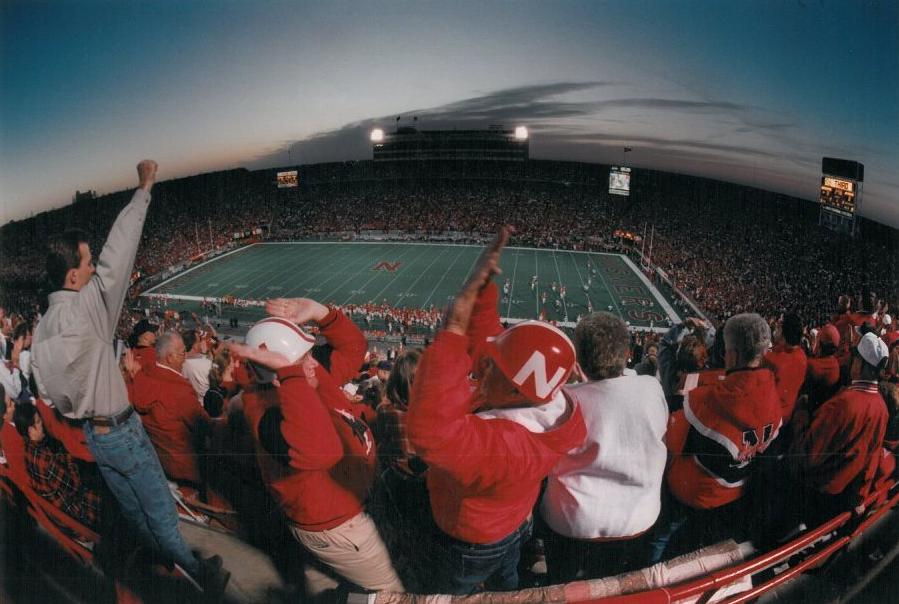 Husker Nation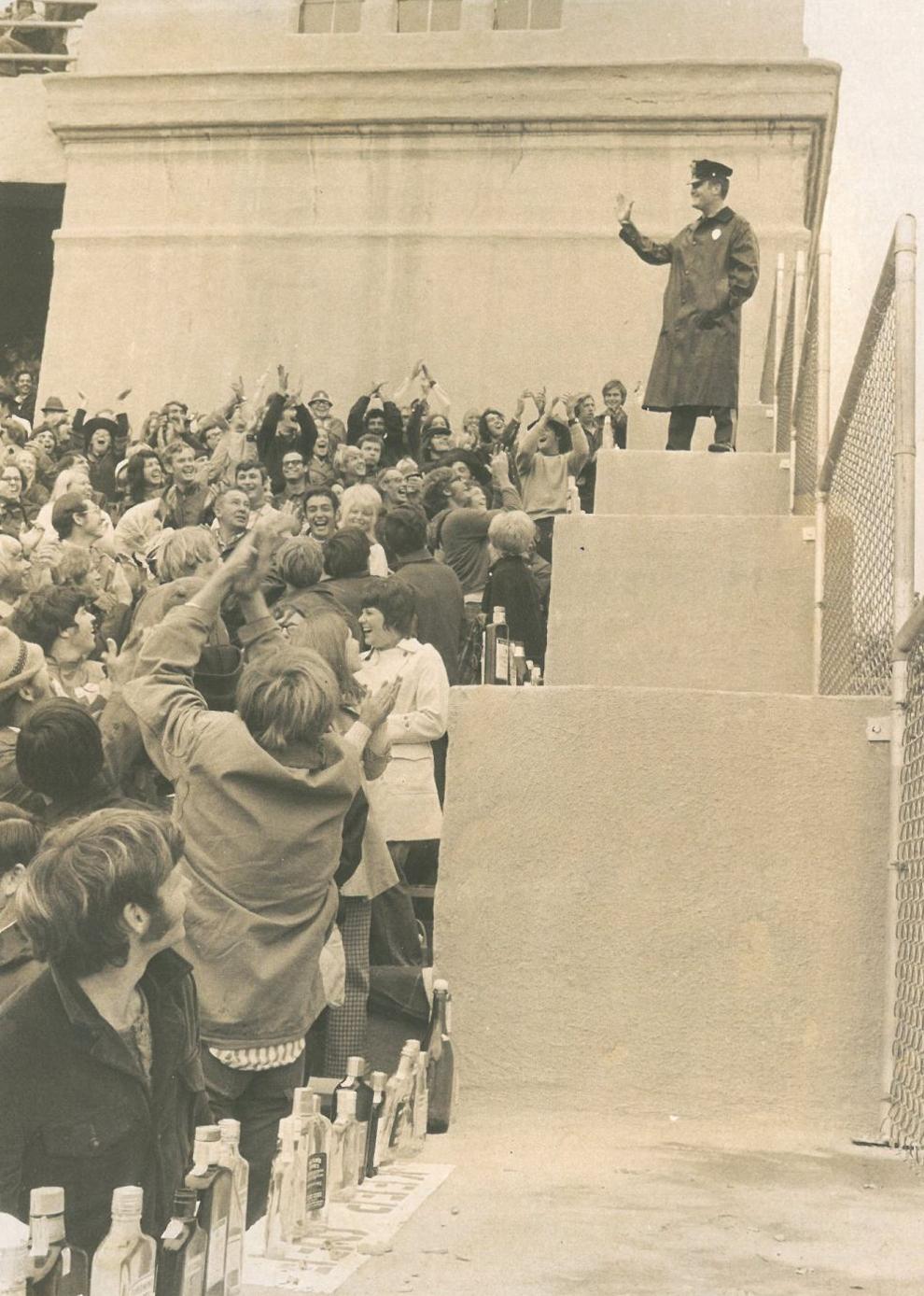 Husker Nation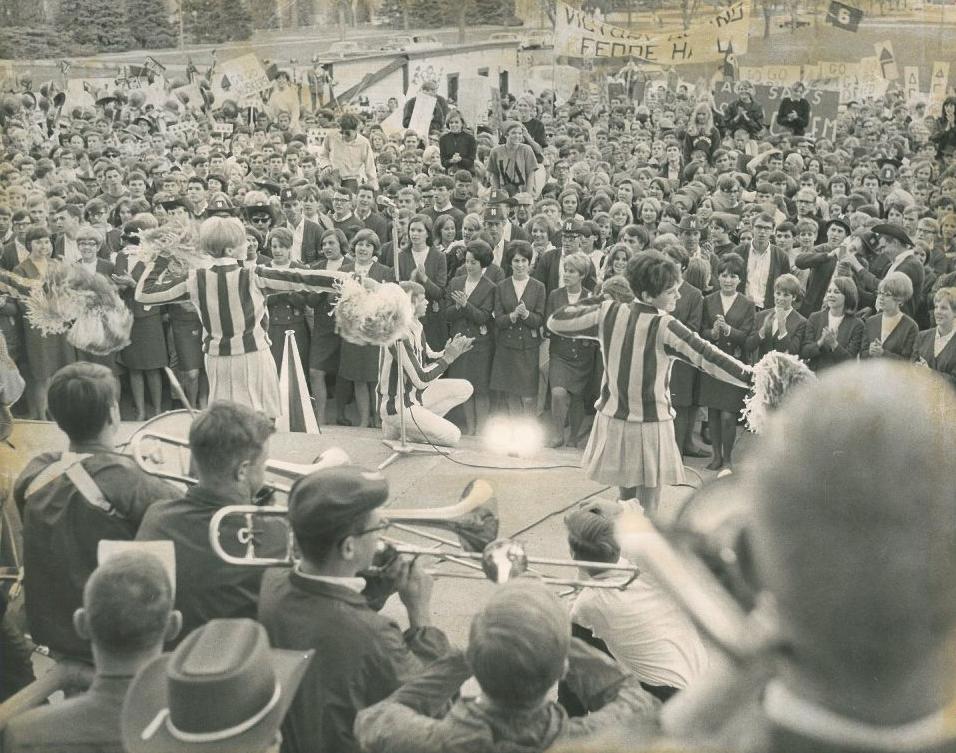 Husker Nation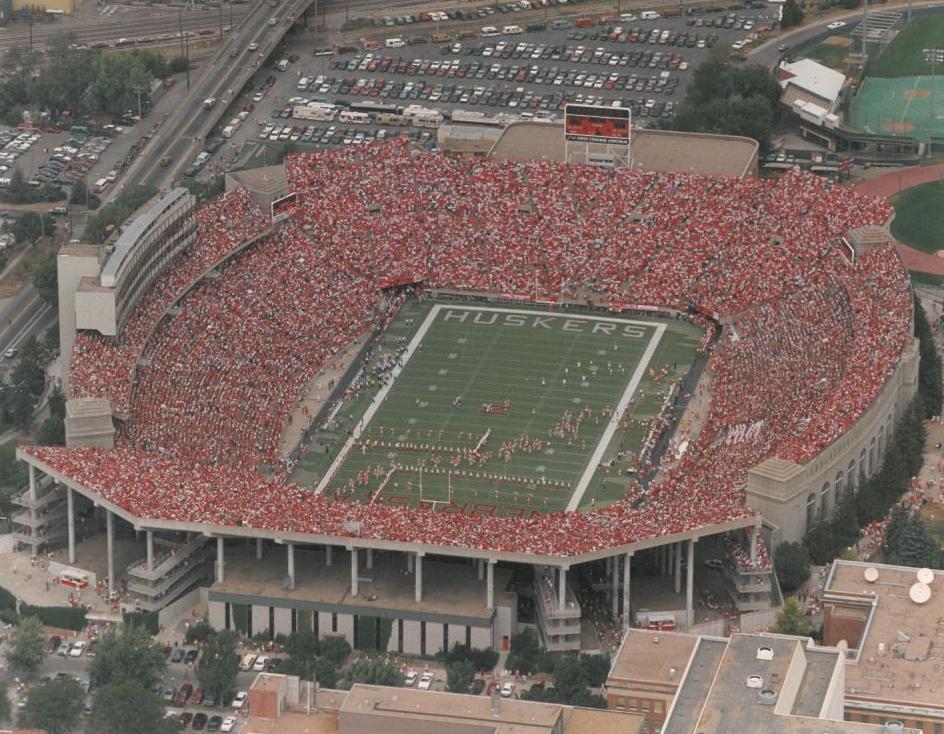 Husker Nation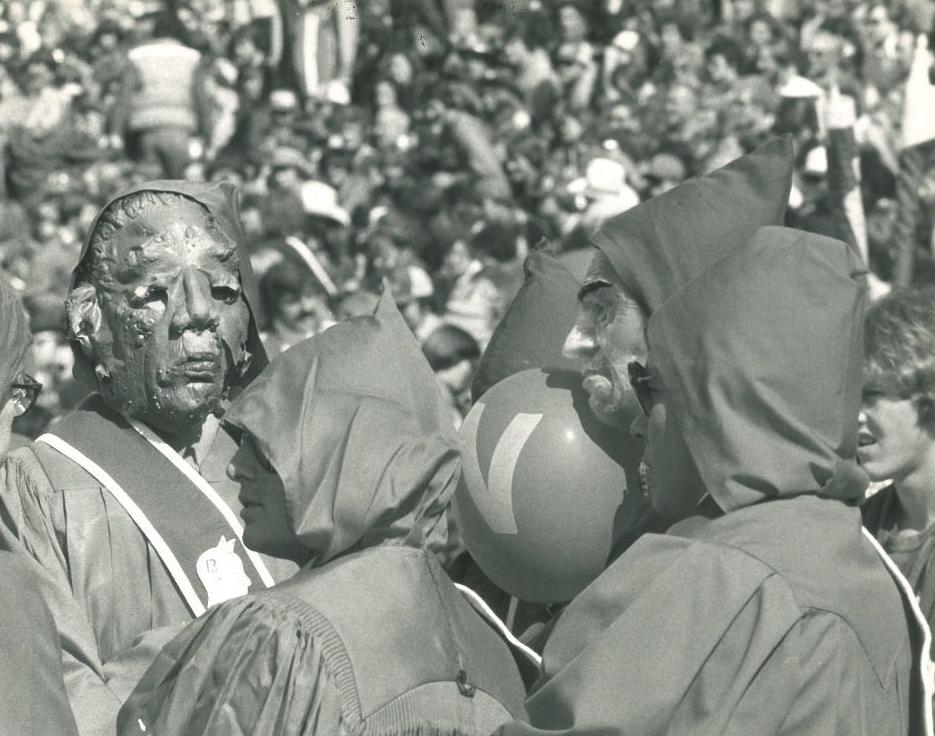 Husker Nation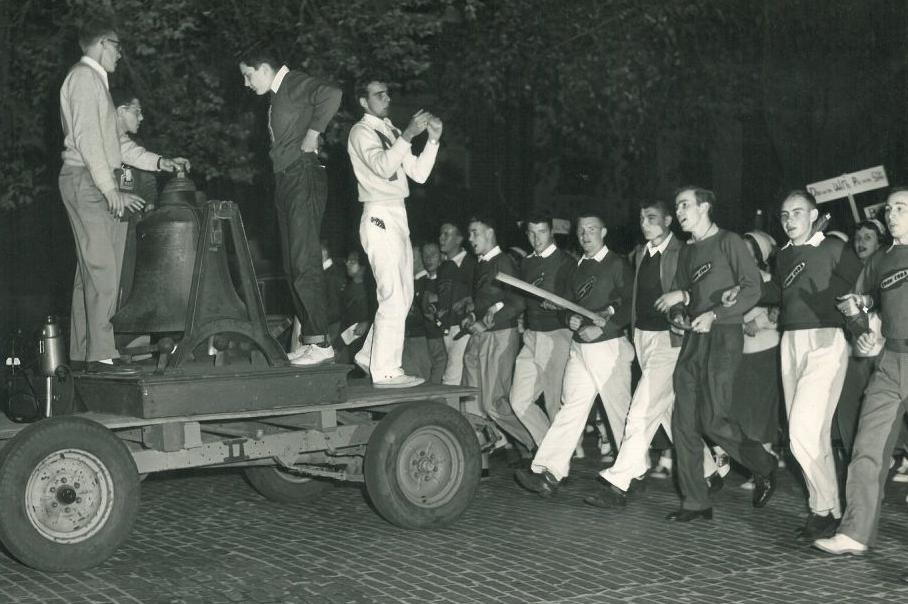 Husker Nation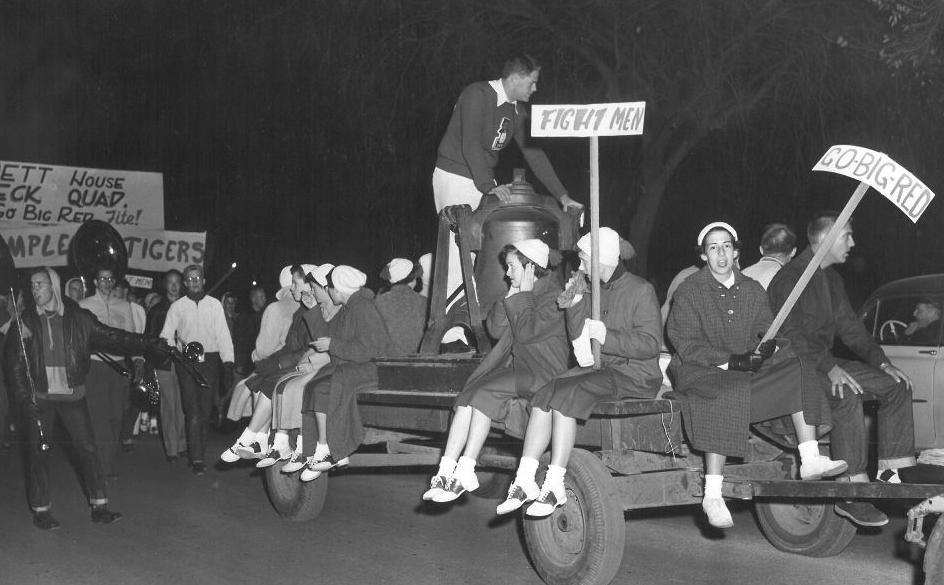 Husker Nation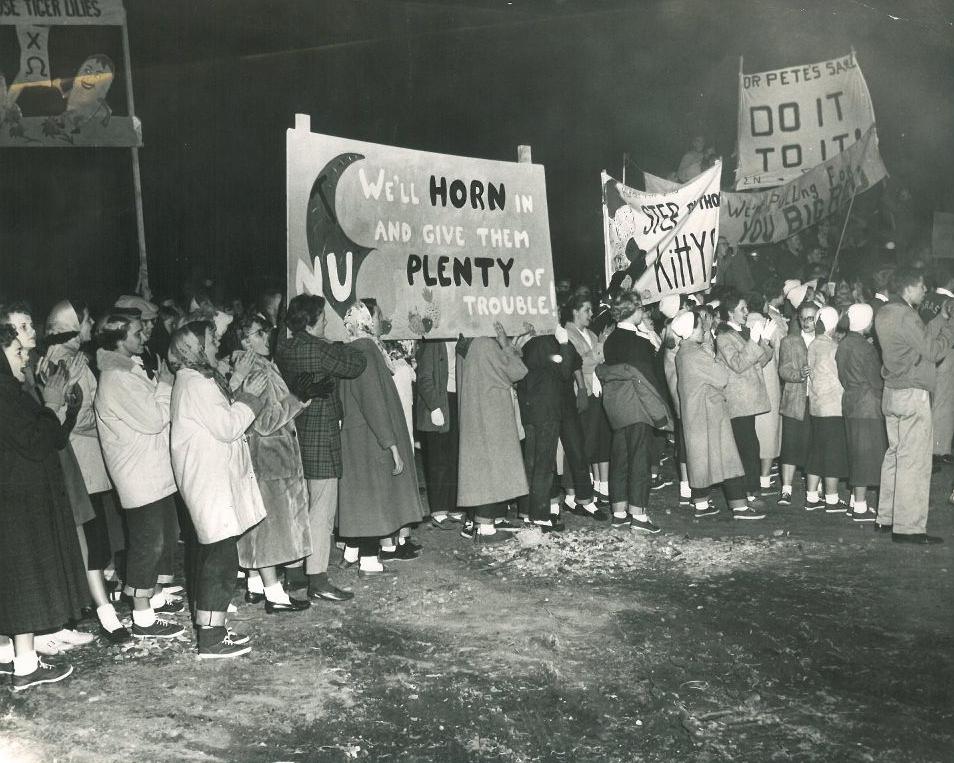 Husker Nation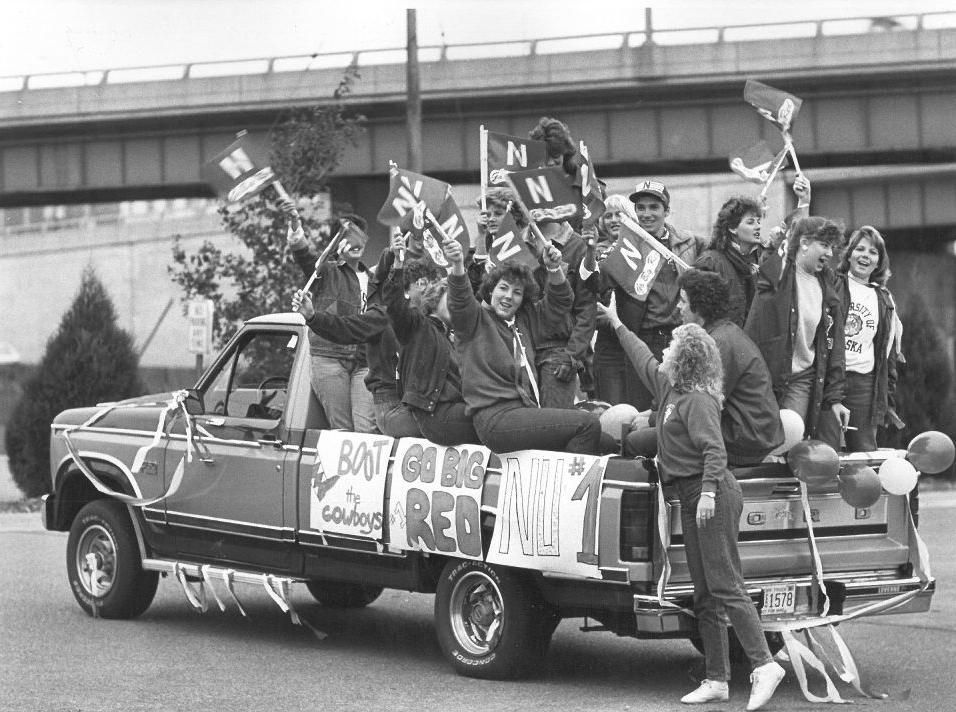 Husker Nation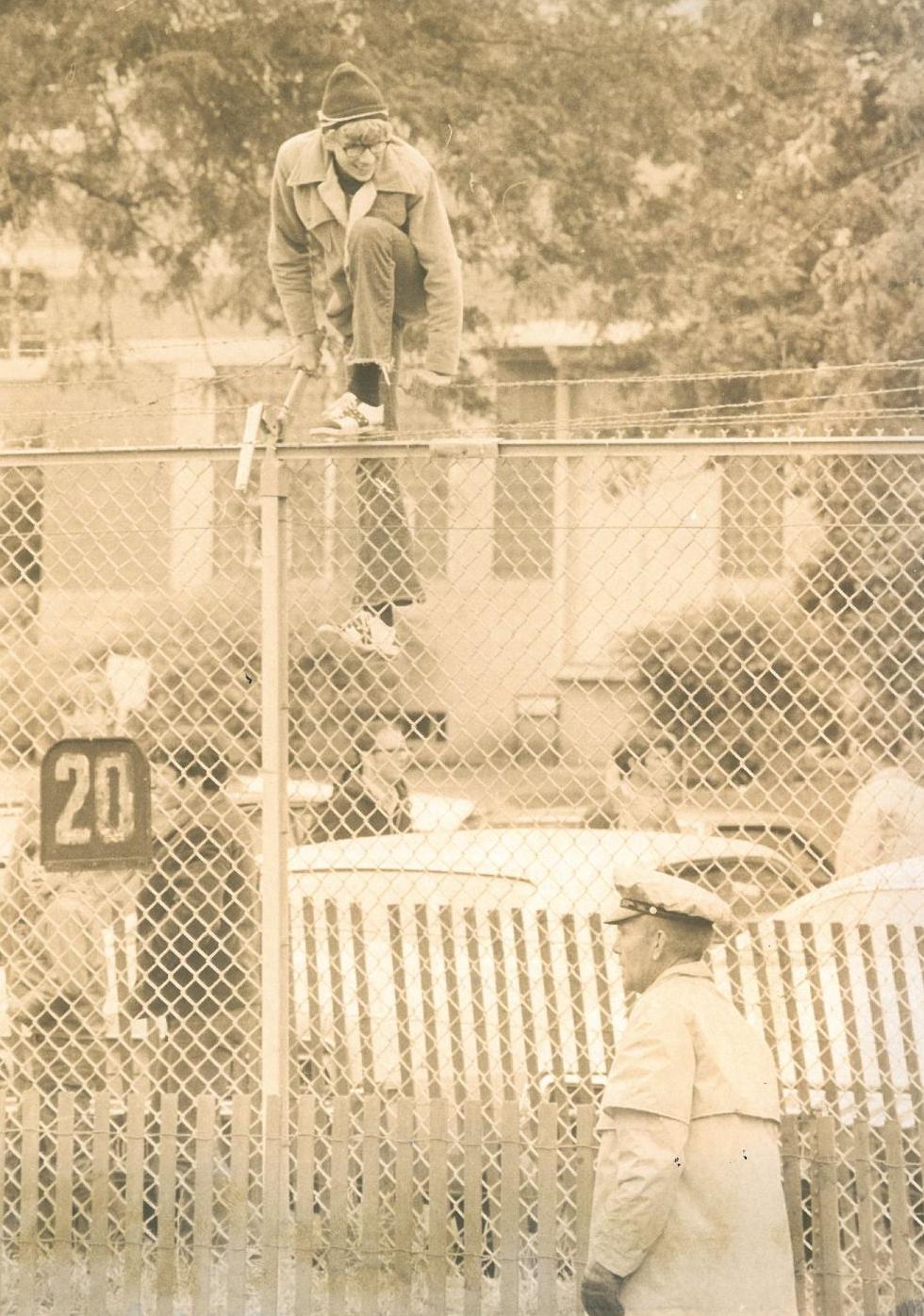 Husker Nation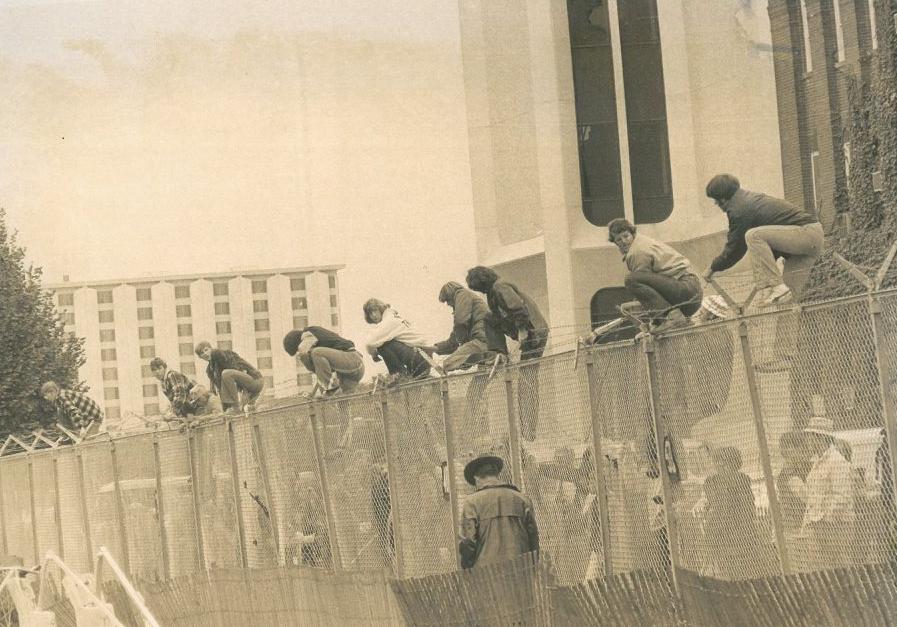 Husker Nation
Husker Nation
Husker Nation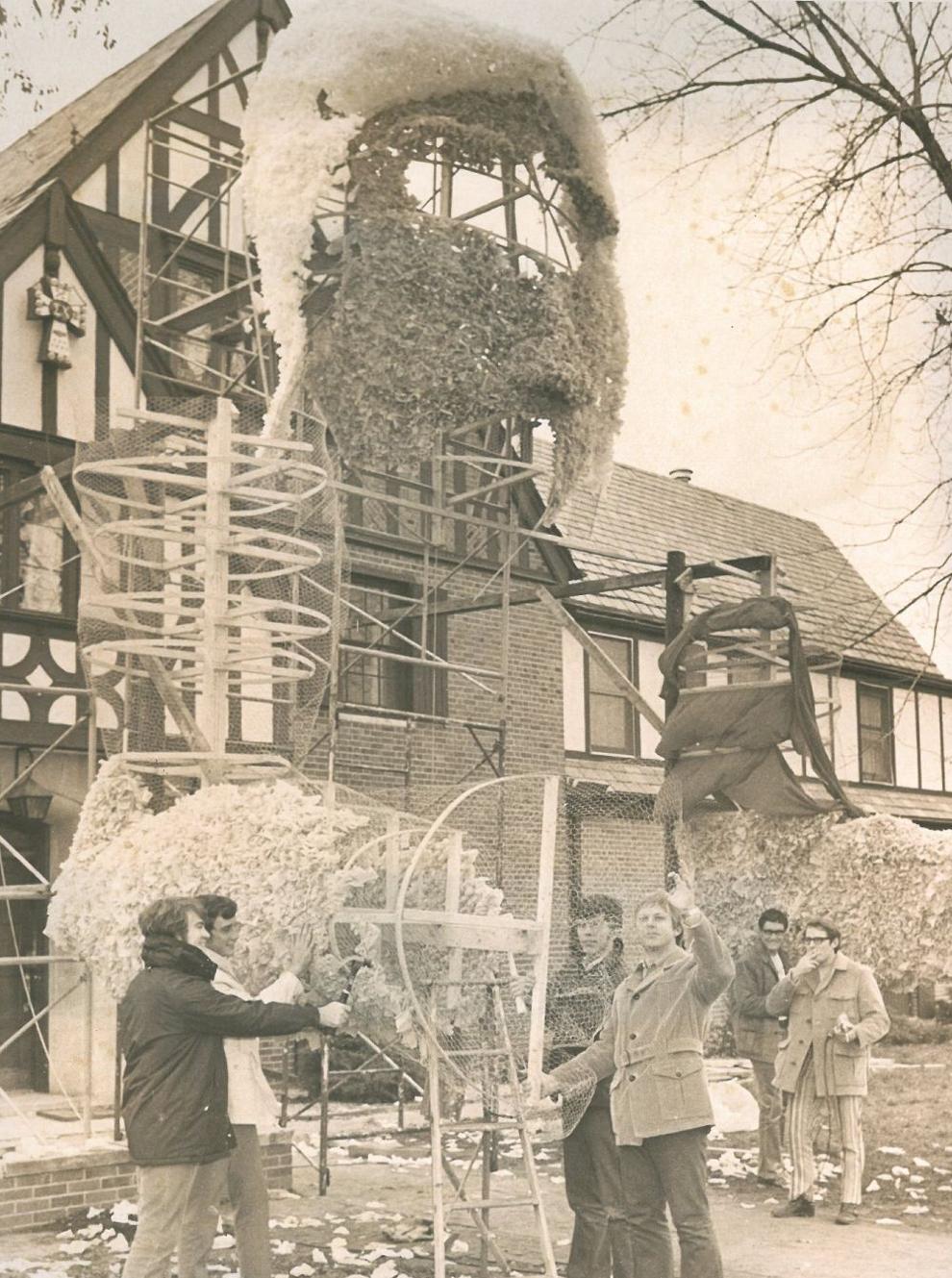 Husker Nation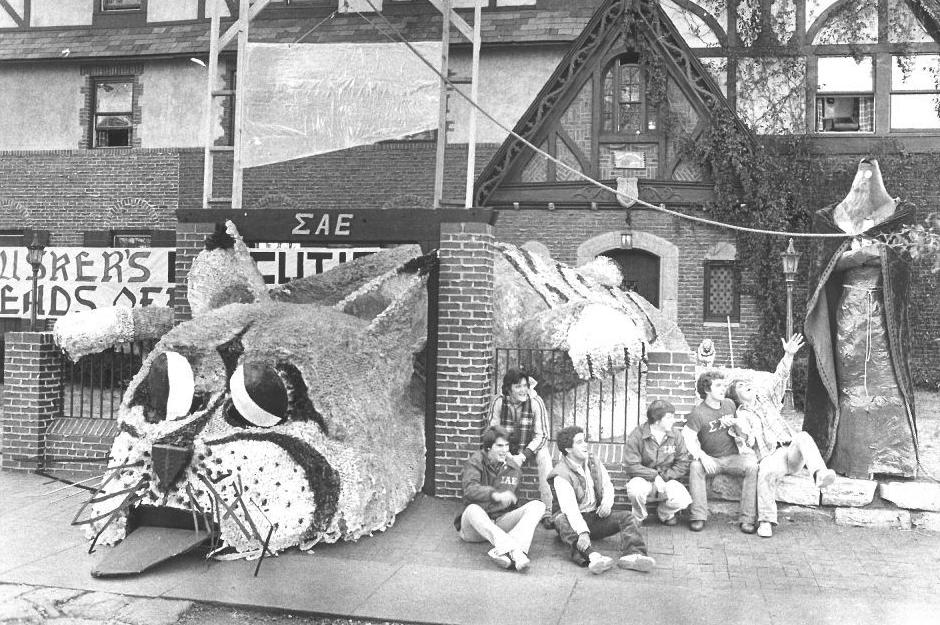 Husker Nation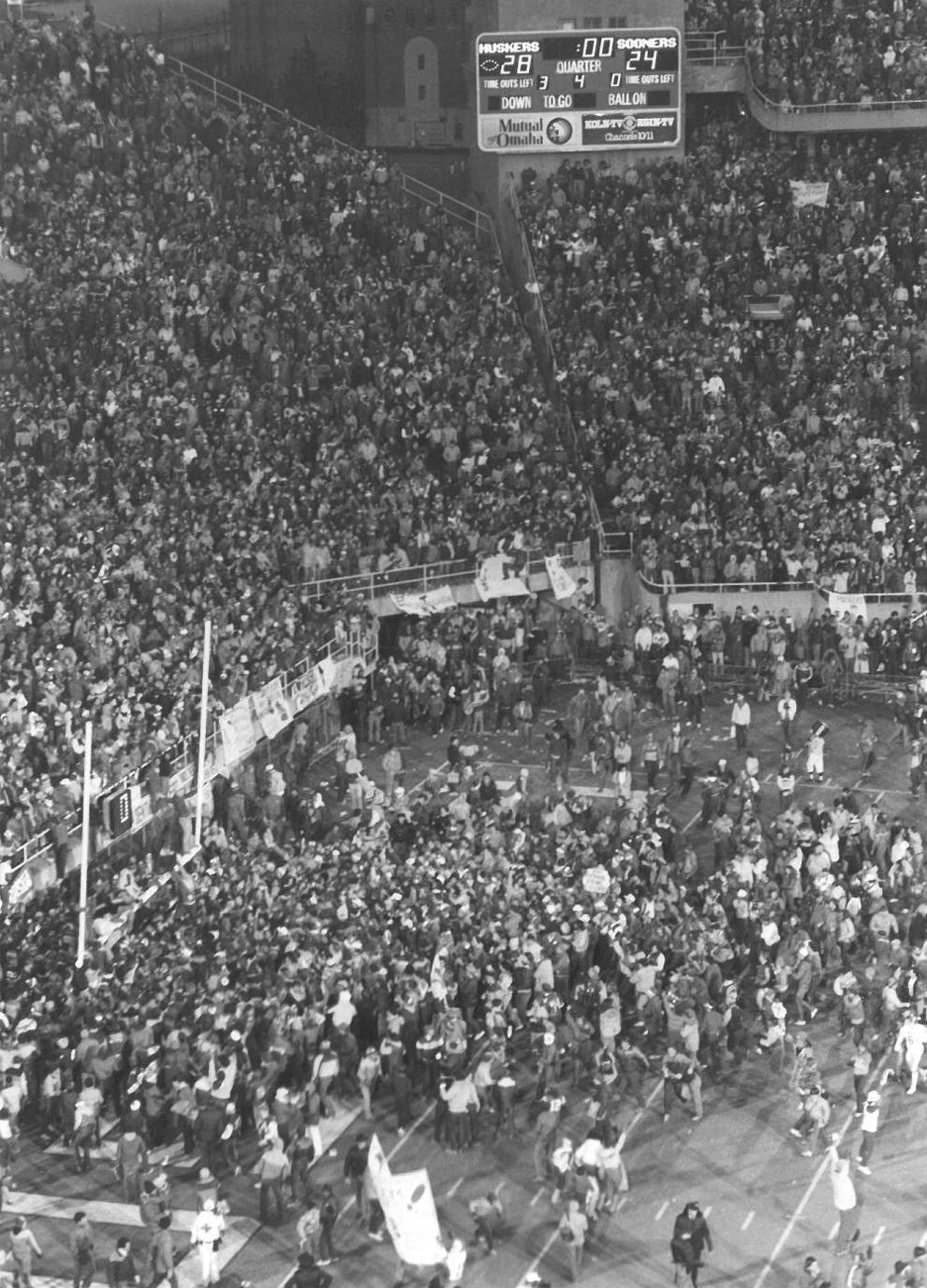 Husker Nation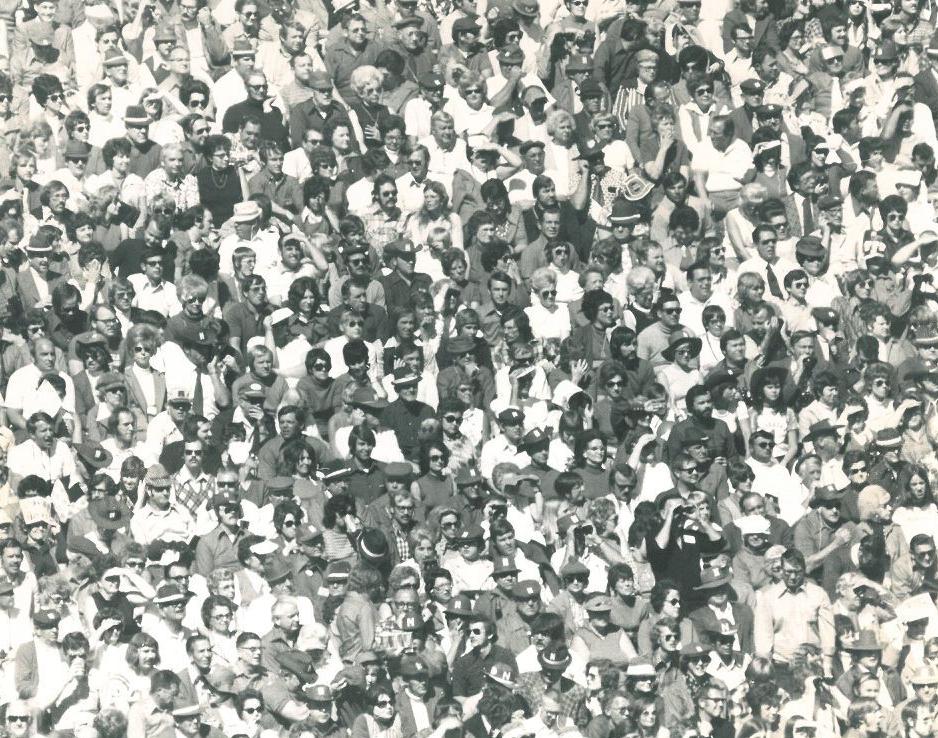 Husker Nation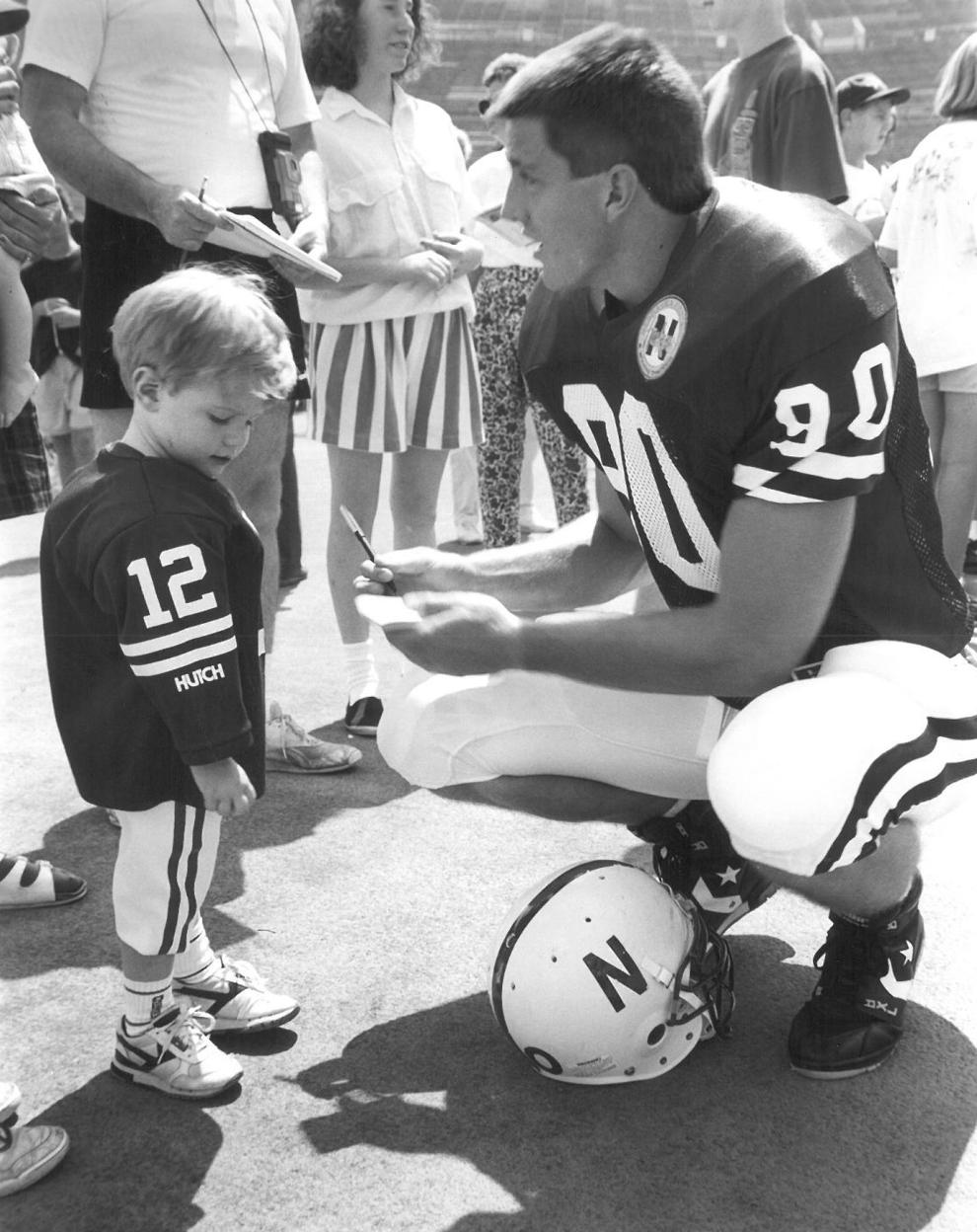 Husker Nation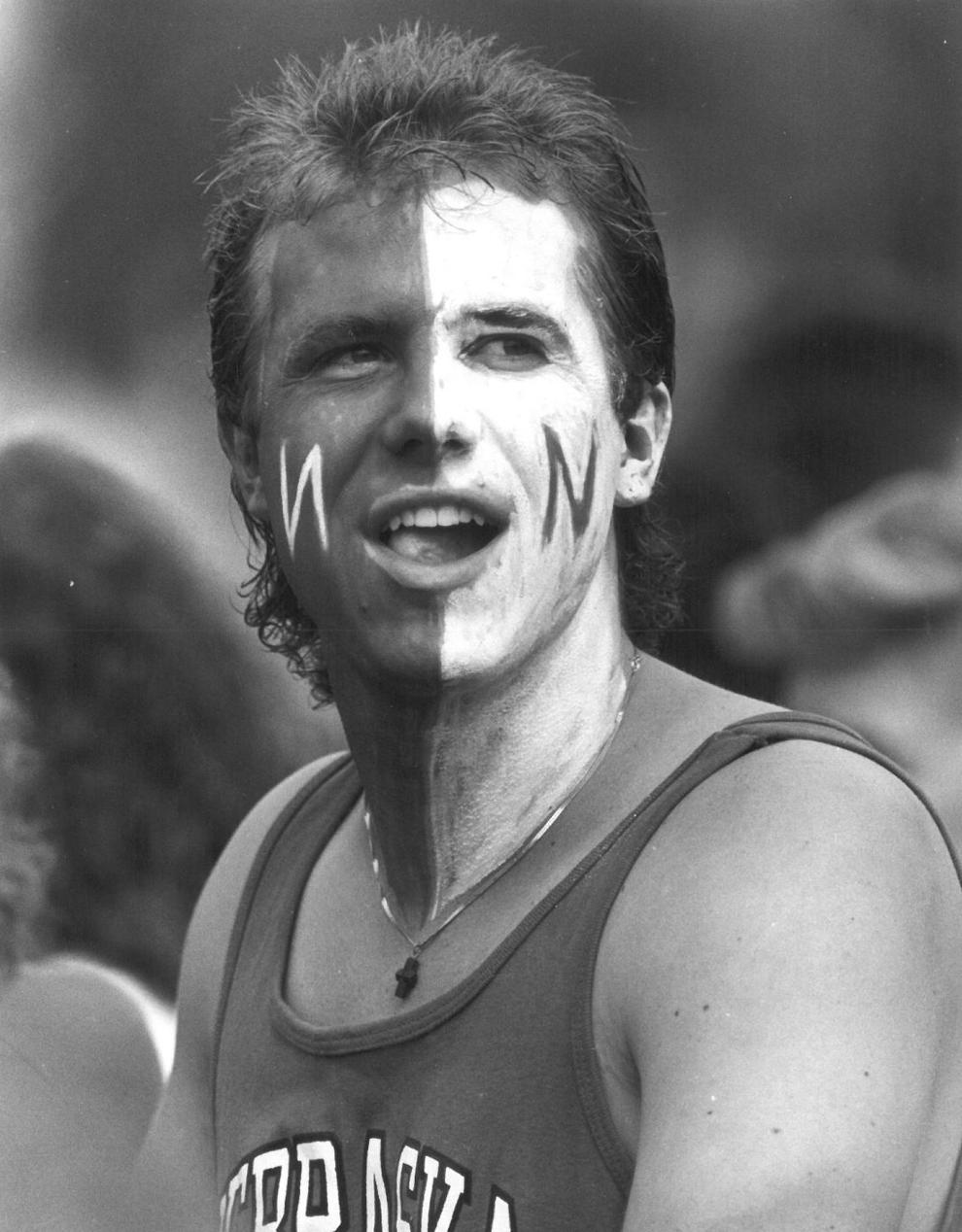 Husker Nation