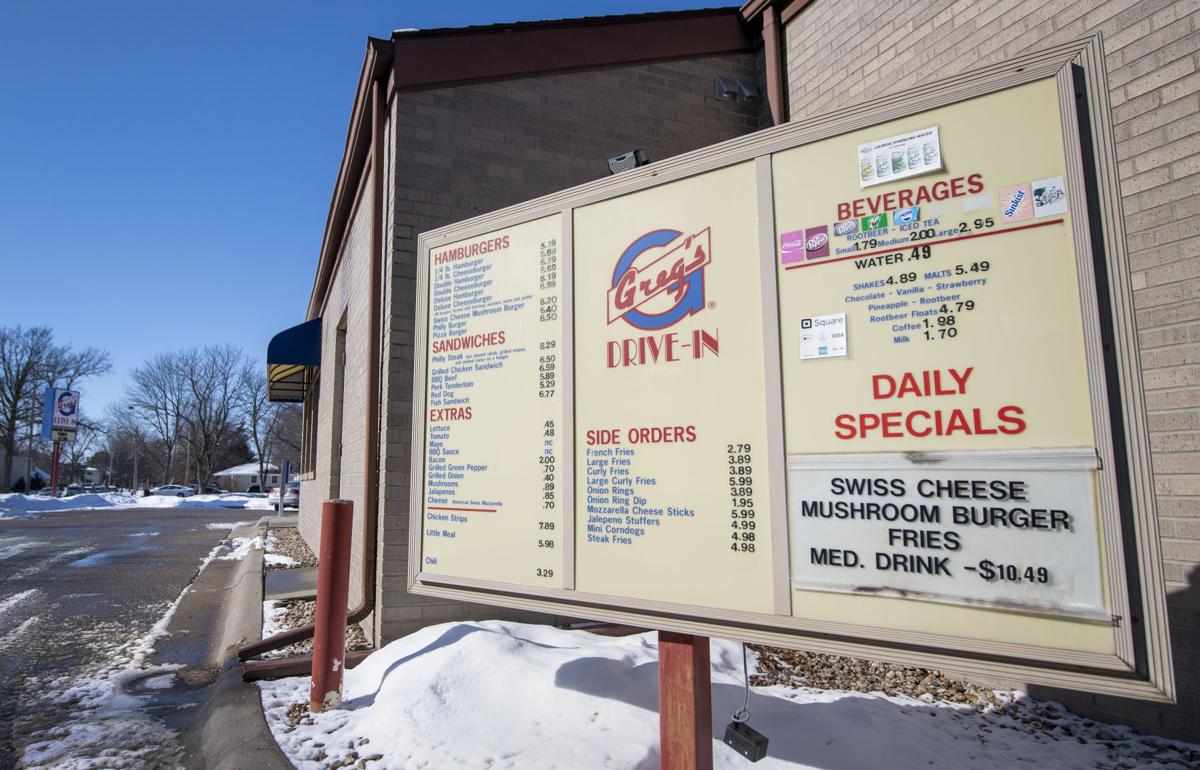 Maybe 2020 was a learning experience for the restaurant industry, which adapted to a global pandemic by finding new ways to serve its customers.
Sadly, in many cases it did so without servers -- without bussers and bartenders, dishwashers and hostesses -- for much of the last year.
But they're coming back -- as a COVID-19 vaccination continues to circulate  -- and so is the local restaurant industry because, as one restauranteur said, Lincoln needs it.
"They will get back to socializing," said Eric Underwood, owner of Rodizio Grill. "It's interwoven in everything we do -- from church, to bowling leagues to card playing to watching a football game. I don't see that ever going away. In fact, it might become more endearing for people to do so."
And during the yearlong timeout, the food industry adjusted, thanks largely to drive-thru windows and curbside pickups.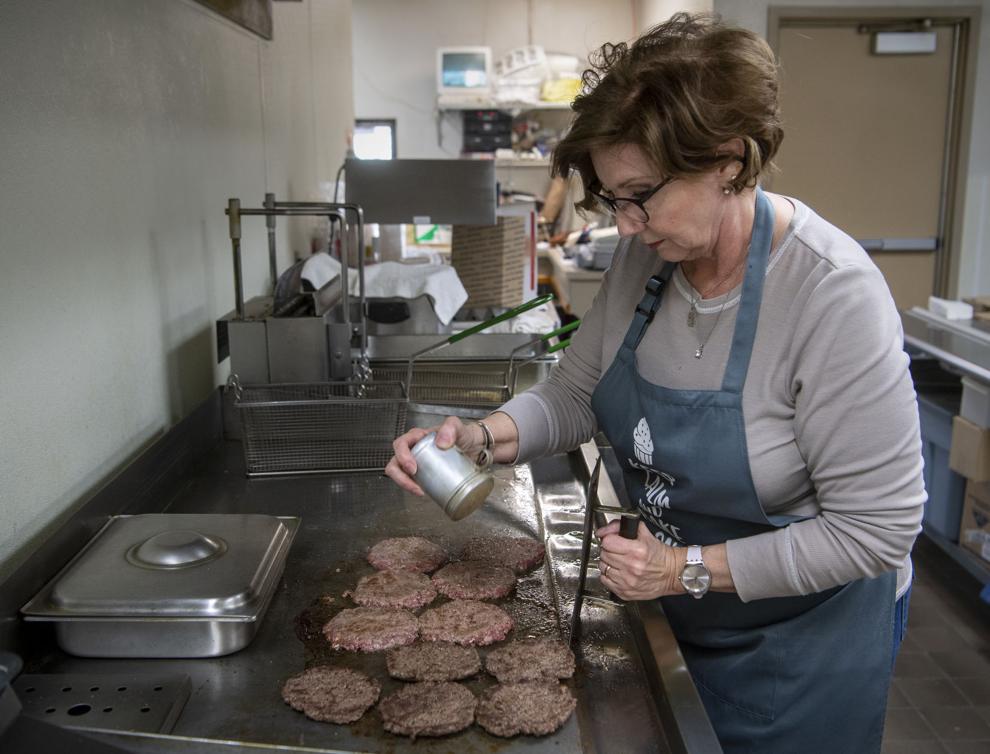 It's a business model that could outlast the coronavirus. Already, Scooters Coffee shut down two downtown Lincoln locations, deciding that all future locations would feature drive-thru windows. 
Many of Lincoln's fast-food restaurants have thrived in the pandemic, thanks to the convenience of drive-thru service. Raising Canes, with three Lincoln drive-thru locations, saw its business flourish, while Runza locations contributed to traffic snarls on Tuesdays in February when cold temperatures heated up the interest in its trademark sandwiches.
And then there's Charlie Colon, a local Chick-fil-A franchisee, who was spotted out in his south Lincoln parking lot, directing overflow traffic while protecting his workforce from the high volume of cars.
"No doubt, drive-thrus are banging right now," said Laurie Fraser, who bought Country Sliced Ham & Cafe last March and immediately had to shut it down because of the pandemic.
Fraser's timing wasn't great. Nor was she blessed with a drive-thru window at her store's location at 6900 O St.
Few restaurants in Lincoln are, but she quickly adapted with curbside pickup, which requires a phone call to place an order, but, she said, is quicker than a drive-thru.
"If you go into a drive-thru and there are eight or nine cars ahead of you, you are waiting," she said. "You call us ahead and you can pull right up to our building, we'll meet you curbside and it will take a few minutes.
"We're faster than a drive-thru."
Having a drive-thru window was an afterthought when Greg's Drive-In opened in June 1990 at 1202 N. Cotner Blvd. Greg and Patty Schmidt just figured one was needed because it's what they were used to.
"Growing up and going to high school in the 1980s, we went through the drive-thru," Patty Schmidt said. "It was easy. That's just part of how it all came together. We knew wanting to do our own business that we had to have both dine-in and a drive-thru."
Little did they know how essential that window would be 30 years later. When their small dining area was shut down in March, it saw business begin to boom in a different way.
For the better part of the next three months, the drive-thru traffic would snake through the parking lot before spilling onto Cotner Boulevard -- sometimes all the way to 66th Street.
It made what could have been a challenging financial year into one that worked out just fine. But that required letting employees go. The restaurant is family-run these days and likely will be for the foreseeable future.
"Being a restauranteur doesn't mean you make millions," she said. "It means you are making a living and supporting your family. This business is like a roller coaster. You have very high highs and you have very low lows. The key is finding that happy place in between where you can still keep your head above water.
"We're in a happy place right now."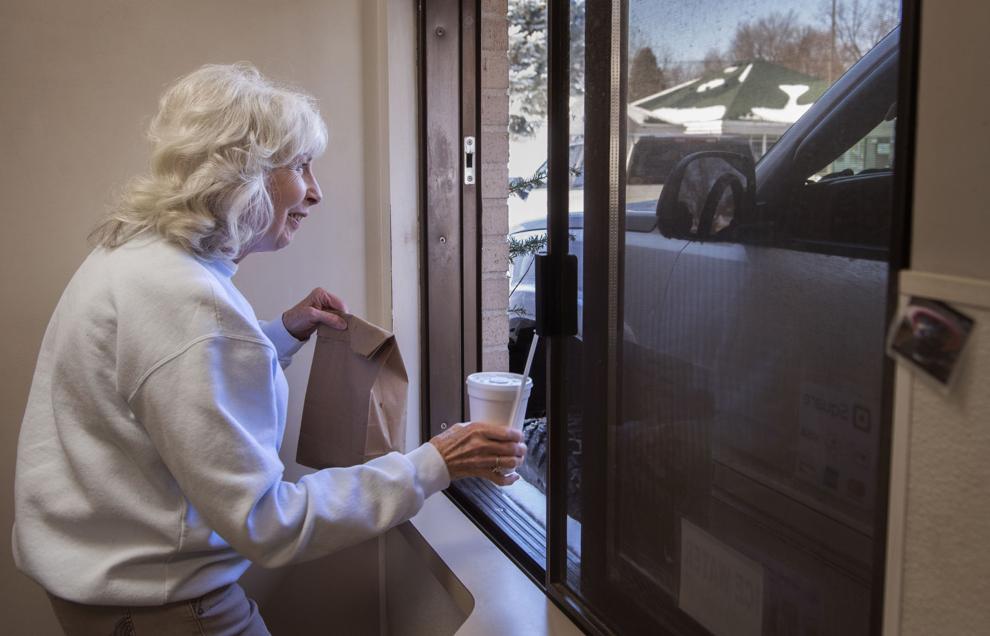 Take-out orders, once considered a spur-of-the-moment solution to the what's-for-dinner dilemma for potential customers, became a means of survival for all restaurateurs when they were forced to shut down their dining rooms. 
Fraser, who also owns Doorstep Diner Catering, began creating family-style meals last spring to make up for lost weddings and corporate events. That and a Paycheck Protection Program loan allowed her to keep her staff together after she was forced to lay off workers early in the pandemic.
"It killed our soul because one of the things we pride ourselves on is being able to provide employment and spur economic development in Lincoln," she said, deciding in September that layoffs wouldn't happen again. "We have to put them back on full time and we have to find a way to make that work. We've been fine ever since. We won't lay them off again. We can't."
In different ways, all restaurants have had to find their way in these uncharted waters by adjusting. However, for a place like Rodizio Grill, a Brazilian steakhouse that prides itself on tableside presentation, the business model did not account for either a drive-thru window or take-out service.
That has changed, says Underwood, whose restaurant sits in the Historic Haymarket District at 737 P St.
"This is experience dining," he said of his franchise restaurant, where the meat is sliced by servers tableside. "Why would we ever put any effort into a to-go model and develop that or try to grow it? That's not our brand. (But) at that point, we had to."
Coming up with a takeout menu wasn't as difficult as he originally thought it might be. Nor was getting customers to pick up their meals, thanks in part to the Downtown Lincoln Association, which freed up metered parking places in front of every Lincoln restaurant for pickup service.
"That helped us out a lot," Underwood said.
So did the PPP, which afforded him a forgivable loan that kept him from having to lay off his staff.
"Without the PPP funds and some change (to the situation), I was pretty sure in the next month or two you'd see everyone (out of business)."
Make no mistake, Underwood said, the situation is changing. A gloomy and uncertain fall gave way to a solid performance in January.
"Something changed," he said. "I don't know what it was, but I'll just knock on wood and hope it continues."
BEST DRIVE-THRUS IN LINCOLN