Talk about an identity crisis.
Lincoln has two places with the name Local, but unlike Lazlo's, which has two locations in the city, or, Honest Abe's, which soon will have four, the two Locals have little in common with each other.
The Local is an established bar at 2755 Jamie Lane (near 27th Street and Yankee Hill Road), while LOCAL Beer Patio and Kitchen is a new build at 56th Street and Pine Lake Road.
Tracy Graham, co-owner of The Local, said customers have asked a lot of questions, like "Are you the new place?" "Are you connected to the other place?" and, the one I asked, "Are you miffed the other place is using your name?"
"I've learned to pick my battles," said Graham, who works the floor and tends bar. "I tell people the other place is more like a restaurant with alcohol, while we're a bar with food."
The Local, however, is not just any bar, but a neighborhood bar, giving folks who live in south Lincoln an alternative to downtown, Haymarket or Railyard sites. And with two quality restaurants nearby — Asian Fusion and Las Margaritas — the area's become an entertainment destination of sorts.
Graham and Brian Giles opened The Local in September 2015 in the site that was home to the original Grata Bar & Lounge. Giles also is an operating partner of four successful Jimmy John's in Lincoln (downtown, 48th and W, 27th and Superior, and Railyard).
Grata, too, was a gathering place, and that's what drew Graham and Giles to it, Graham said. The idea is to give people in south Lincoln a place to relax after a long day of work. The bar has more than 10 televisions, including a theater-size screen, keno, a large patio, a 50-plus person party room and occasional live music.
The bar prides itself on its craft beers and cocktails and its novel appetizer menu, which is what drew me to the place.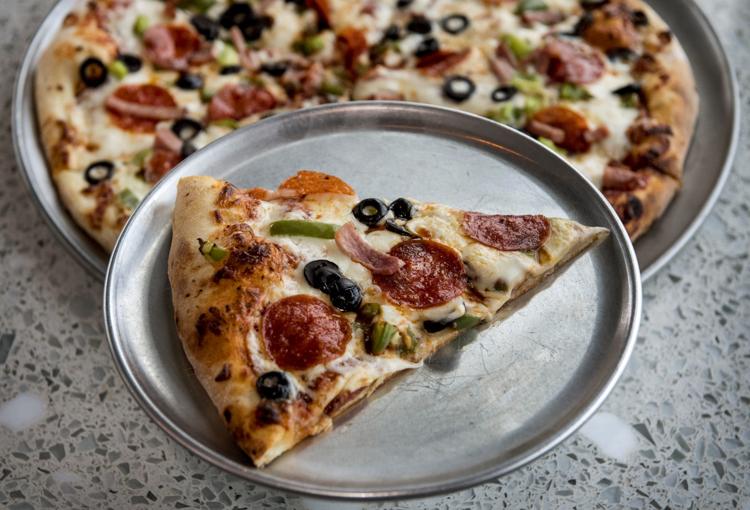 With no fryer or grill on the premises, The Local had to become creative with its bar menu. Graham said it uses an oven and a TurboChef (rapid-cook oven) to create many of the entrees. The Local is known for its Chicago thin or hand-tossed pizzas (start at $10), calzones ($10), sliders (pork, hot buffalo chicken or BBQ, $8) and a smoked chicken artichoke dip ($8).
Graham said the bar makes its own pizza sauce and hand-tosses its own crusts — meaning prep work might take a little longer than usual. The bar also smokes its own meats off site for its artichoke dip, sliders, rib tips ($8) and tacos (three for $8).
The bar menu includes many local beers and spirits. Its version of the Moscow Mule, for instance, is made with Soldier Valley Vodka from Patriarch Distillers in La Vista and Brickway Ginger Beer from Omaha.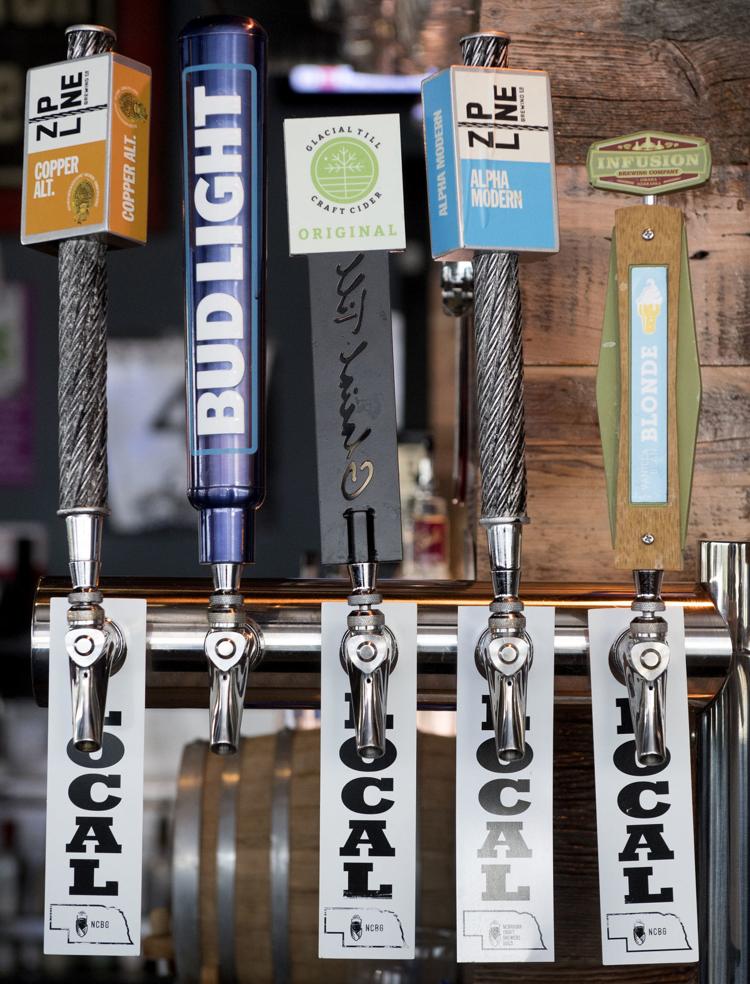 While the weekends are busy, so are Wednesday nights. That's when The Local sells $1 tacos (beef, chicken and pork) and $4 margaritas. The Local has specials all week (go to thelocalne.com), but the tacos have been a huge hit, Graham said.
A taco night is what you come to expect from a neighborhood bar, of course.
Top sports bars in Lincoln
Jeff Korbelik is tasting room manager at James Arthur Vineyards in Raymond. He's been writing restaurant reviews for the Journal Star since 1998.
Stay up-to-date on what's happening
Receive the latest in local entertainment news in your inbox weekly!