When my entree arrived, my wife, Rebecca, said something like, "Are you going to eat all that?"
I had ordered the Mi Tierra Mexican Dinner, one of the "house specials" at the new Mi Tierra Family Mexican Restaurant in southeast Lincoln.
I chose it because it had variety: a char-broiled rib-eye, a cheese enchilada, pork tamale and a crispy beef taco. The entree ($18.50) came with guacamole, rice and refried beans served on a plate the size of a stop sign. (Well, it seemed that big.)
I did eat all of it, only because I was hungry, and I had run several miles prior to our dinner.
Co-owner Jesus Guitron called it a "big boy platter" even though it's not a part of that portion of the menu. Yes, Mi Tierra, has a "big boy" section, with large dishes for hearty appetites ranging from $18.50 to $21.50. The section is part of Mi Tierra's large menu, which features all your Mexican favorites: burritos, enchiladas, chile rellenos, chimichangas, tostadas, fajitas and more.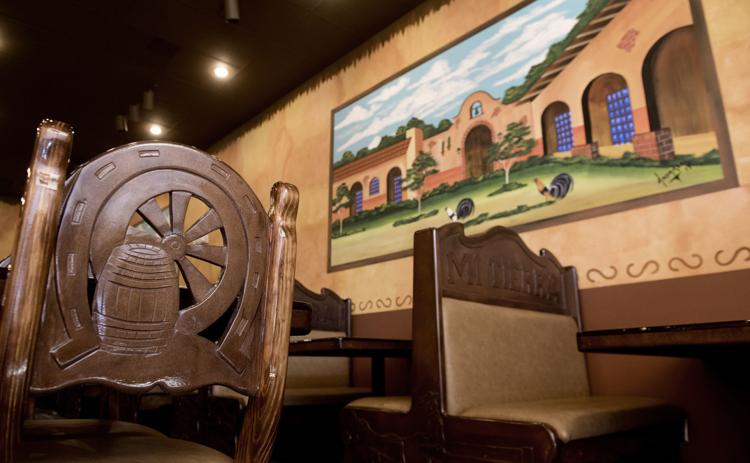 Guitron and his cousin, Jesse Guitron, opened the family Mexican restaurant Feb.16 in the Old Cheney Center at 5500 Old Cheney Road. It takes over the spot once occupied by the Indian restaurant Taj Mahal.
Jesus Guitron is no stranger to serving Mexican food. He said he's been in Lincoln for 16 years, working many of them for Lincoln restaurateur Abram Morales at Morales' Mazatlan and Las Margaritas restaurants. Jesse Guitron lives in Boise, Idaho, and has owned and operated Mexican restaurants in the northwest (Idaho, Oregon, Washington, California) for 45 years, Jesus said.
The Guitrons spent 4½ months getting Mi Tierra ready. They hired Seattle artist Rogelio Andrade to paint gorgeous murals on the walls. The heavy, wooden booths, with Mi Tierra inscribed on each, were handmade in Guadalajara. There's also new carpet, plumbing and more.
Food
Although Guitron worked at other Lincoln Mexican restaurants, he emphasized the entrees at Mi Tierra are his own family's recipes. The menu is extensive, ranging from simple (popular combination plates) to complex (seafood and chicken dishes and special sauces).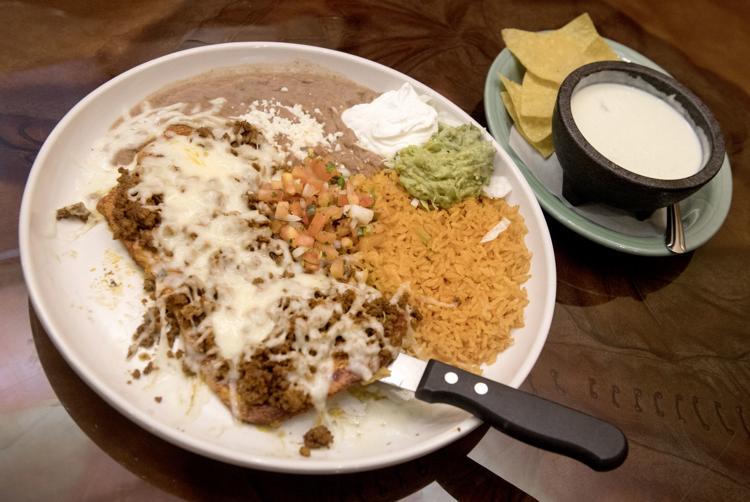 You have free articles remaining.
I ordered my rib-eye medium-rare. It came out that way (Often, steaks I order at Mexican restaurants are overcooked). I really enjoyed the pork tamale and cheese enchilada. The ground beef in my taco was a tad too greasy to my taste, soaking the hard shell — my only complaint.
My wife enjoyed her Enchiladas Suiza ($11.50), primarily for the tasty verde salsa topping it. The dish featured two corn tortillas stuffed with grilled chicken. It also was topped with melted cheese and sour cream.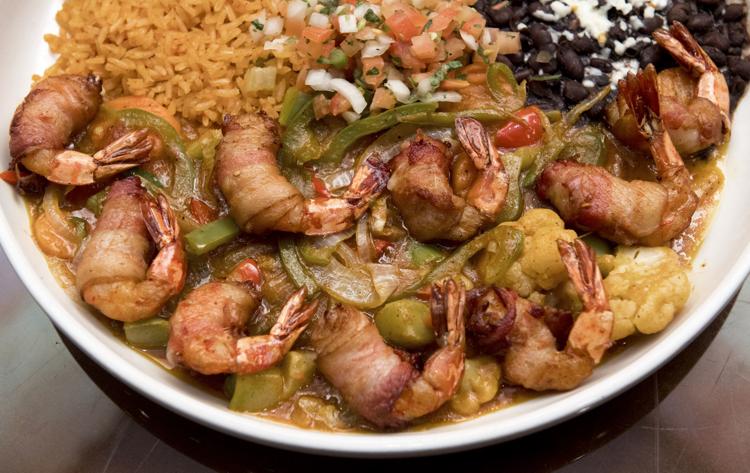 Lengua (beef tongue) was not among the meat options, but Jesus Guitron said he might add it if repeatedly requested. This is my official request for it.
Mi Tierra's liquor license is pending. Jesus Guitron said he expects to be serving margaritas and Mexican beers by mid-May. You can go to Mi Tierra's website (mitierrarestaurant.org) to see the many different margarita flavors which will be on sale. The restaurant also has horchata ($2.75), which I enjoyed in place of a margarita. Grade: B+
Service
Having worked in successful Lincoln Mexican restaurants, Jesus Guitron knows the drill. Mi Tierra begins each meal with complimentary homemade chips served with mild and spicy sauces and refried beans. Our entrees arrived about 10 minutes after ordering. Mexican eateries pride themselves on their speed. Our friendly server was quick with menu recommendations. Grade: A
Atmosphere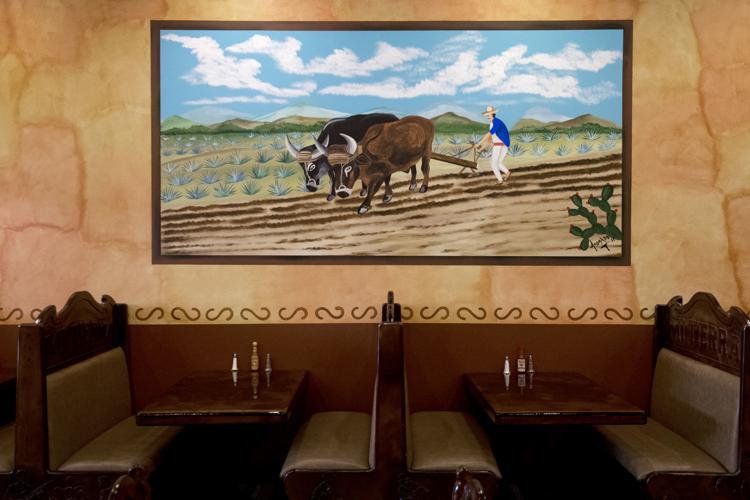 The dining room is beautiful and a must-see, especially the murals. Using the restaurant name, Mi Tierra (my land), as his theme, Andrade painted scenes showing farm life and community. They are quite striking, as are the booths. I did a double-take when I saw the restaurant named inscribed at the top of each booth. They are something to see. Grade: A
Specialty diets
Jesus Guitron used to make his refried beans using lard, but not anymore. After hearing from many of his customers, he switched to vegetable oil, he said. That's part of his effort to be conscious of special diets. His menu contains several vegetarian options — spinach burrito ($10.95), vegetarian burrito ($9.50 with carrots, celery, bell peppers, mushrooms and onions), cheese enchiladas and spinach enchiladas (both $10.50). The menu, however, doesn't designate gluten-free dishes. Grade: B
19 Mexican food places to try in Lincoln
Jeff Korbelik is tasting room manager at James Arthur Vineyards in Raymond. He's been writing restaurant reviews for the Journal Star since 1998.