Claudia Ramirez admitted her parents "were scared" to open a new restaurant in Lincoln in the midst of a pandemic.
Julio and Claudia (who shares her daughter's first name) Freeman started the wonderful, must-try Mi Mexico Lindo on Sept. 18 at 8222 Holdrege St., where Habibi Kabob & Shawarma used to be before it moved near the University of Nebraska-Lincoln campus.
But Ramirez said her father was confident in the restaurant's menu based on family recipes and stellar service.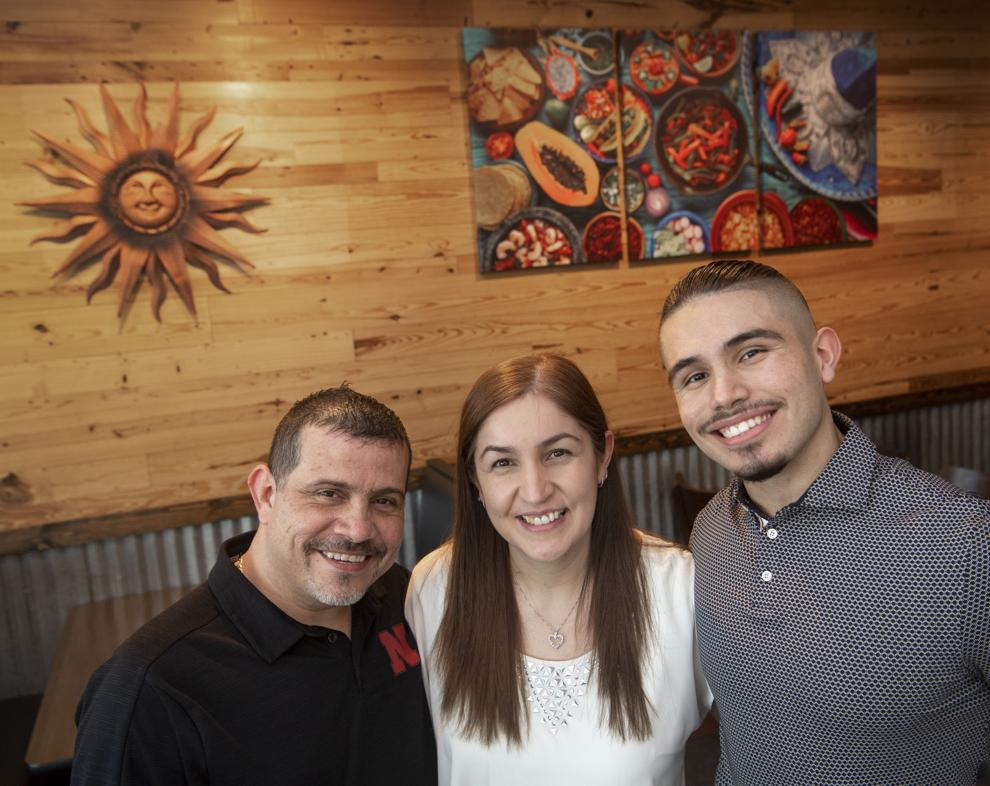 "Thankfully, OK," Ramirez said by phone from the restaurant kitchen, where she translated my questions to her father. "The neighbors have been supportive, and it's helped to have a drive-thru to go along with dine-in."
Julio Freeman's skill in the kitchen also helps.
He has a way with carne asada (steak) that's hard to describe, but I'll give it a go. Ramirez said her father cuts the steak used for the burritos, fajitas, tacos and more fresh every day. He then seasons the meat with his own blend. The results are savory, melt-in-your-mouth steak chunks. After my wife sampled my carne asada burrito, she kept sneaking more bites off my plate as we ate. The meat was that good.
Julio and Claudia Freeman, parents to five children and two grandchildren, are from Guadalajara, Mexico. They came to the U.S. in 2002 and to Lincoln in 2005. Ramirez said her parents had worked in the food industry before opening their own place.
"It had been a dream of theirs since coming to Lincoln," she said.
Ramirez said they purposely chose northeast Lincoln as the site for their eatery.
"They really like the neighborhood," she said. "They live on this side of town and are close to many people over here."
The location, which is around the corner from Hy-Vee, also offers ample parking and the aforementioned, all-important drive-thru.
Food
Mi Mexico Lindo — "My Beautiful Mexico" — offers a huge (which is an understatement) menu of Mexican and Mexican American entrees, including several burrito, enchilada and fajita options. The menu includes multiple beef, chicken, pork and shrimp dishes, featuring homemade sauces such as mole and verde. Prices generally range from $10 to $15. Yes, there are combination plates, costing $10.95 each, which are a favorite of diners, with a choice of two among enchiladas, tostadas, burritos and tacos.
Dine-in customers begin their meal with complimentary chips and two kinds of salsa (mild and spicy). Both salsas had a strong tomato taste to them — not unusual, but we tasted more tomato rather than garlic or onion that we'd often get from other restaurant salsas.
Based on our server's recommendation, I tried the grilled carne asada burrito ($12.95), which was served with a side of refried beans and fried rice. In addition to the steak pieces, the burrito was filled with tomatoes, onions, refried beans, rice, a house sauce and topped with sour cream, guacamole and melted cheese. The meat made the dish memorable. We wouldn't hesitate to order it again.
My wife went with the pork chili verde ($12.95), which also came with beans and rice and her choice of flour or corn tortillas. The pork pieces arrived simmering in a very chili-tasting verde sauce. We both liked the flavor of it as well.
We finished our meal sharing a slice of flan ($3.75), which Ramirez said has been just as popular as the carne asada. I wanted it because I had seen an amazing Facebook photo of it on one of my friend's pages. It was as good as advertised, creamy and rich, served with a side of whipped cream. It's a must-try, too.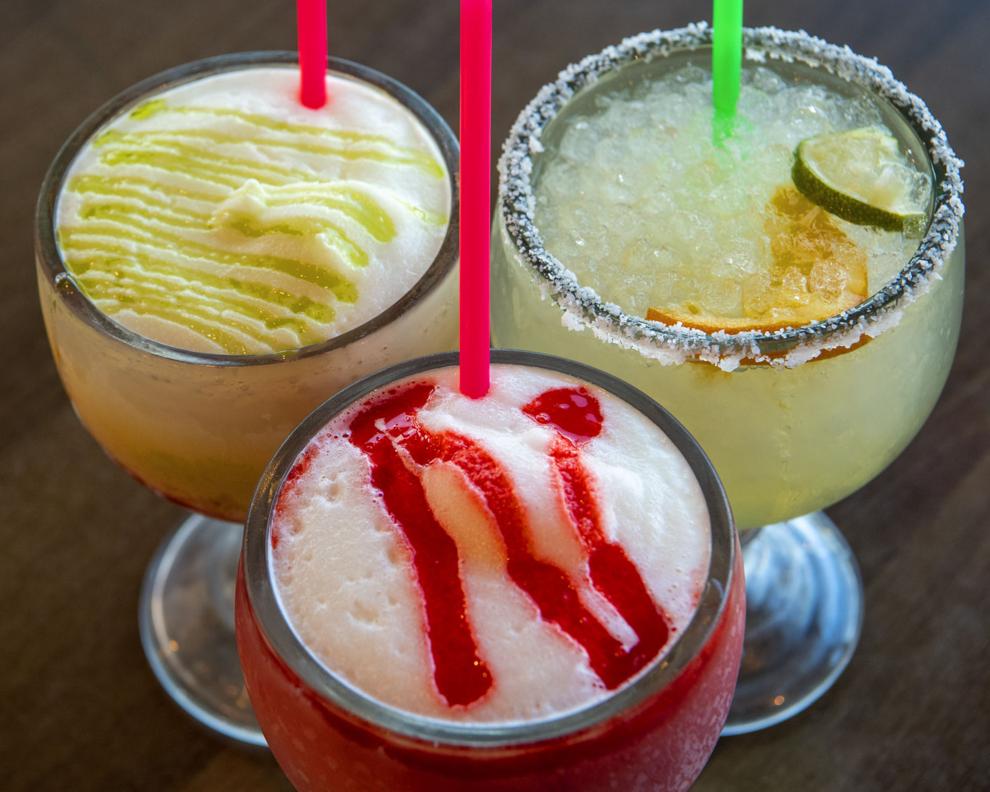 Alcohol is available, with a margarita menu that's extensive. You can get a classic ($7), which my wife enjoyed with her meal, or house concoctions such as Husker Power ($10) or the Julian ($10), a house favorite made with Don Julio tequila, Grand Marnier and lime and orange juices. Grade: A.
Service
Julio's son, Julio Jr., was our server and could give lessons on how to work tables. My wife was so impressed she asked me before I left if I had tipped extra (yes, I did). Junior, as he was named on our receipt, was uber-friendly and helpful. He steered us toward his father's specialty (the steak) on the menu and offered advice on other dishes to my wife, who wanted something not-too-spicy for a sensitive stomach.
The turnaround time from the kitchen was extraordinary, which shouldn't have been shocking since the restaurant has a drive-thru. Still, it surprised us at how fast the food came out. We barely had dived into the complimentary chips and salsa when our entrees arrived hot and ready to eat less than five minutes after we ordered. Impressive.
Ramirez said the drive-thru also works as a pickup window for phoned-in takeout orders for those who don't feel comfortable coming into the restaurant for COVID-19 reasons. Grade: A.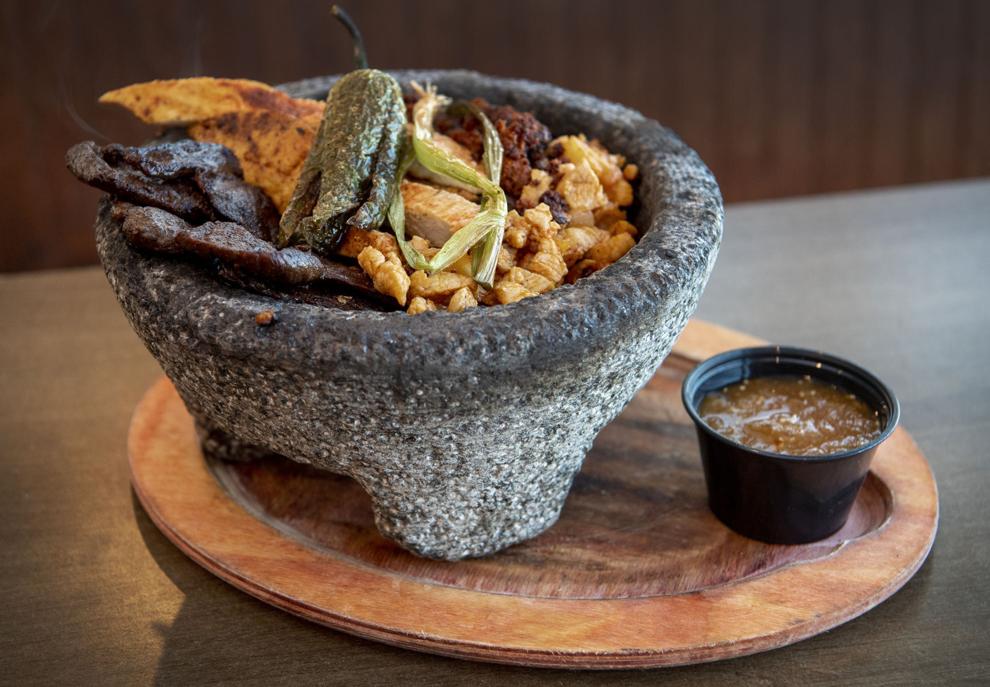 Atmosphere
The layout is the same as when Habibi was there with one notable difference: the kitchen at the back of the restaurant is now enclosed instead of open. The walls are a mix of wood or corrugated aluminum paneling and faux brick. Seating is a mix of padded booths and tables and chairs.
The Freemans have splashed color throughout to give it a warm, festive feel. The walls are filled with Mexican scenery, food prints and sombreros. There are a couple of TVs. They were showing a college basketball game while we were there. Grade: B.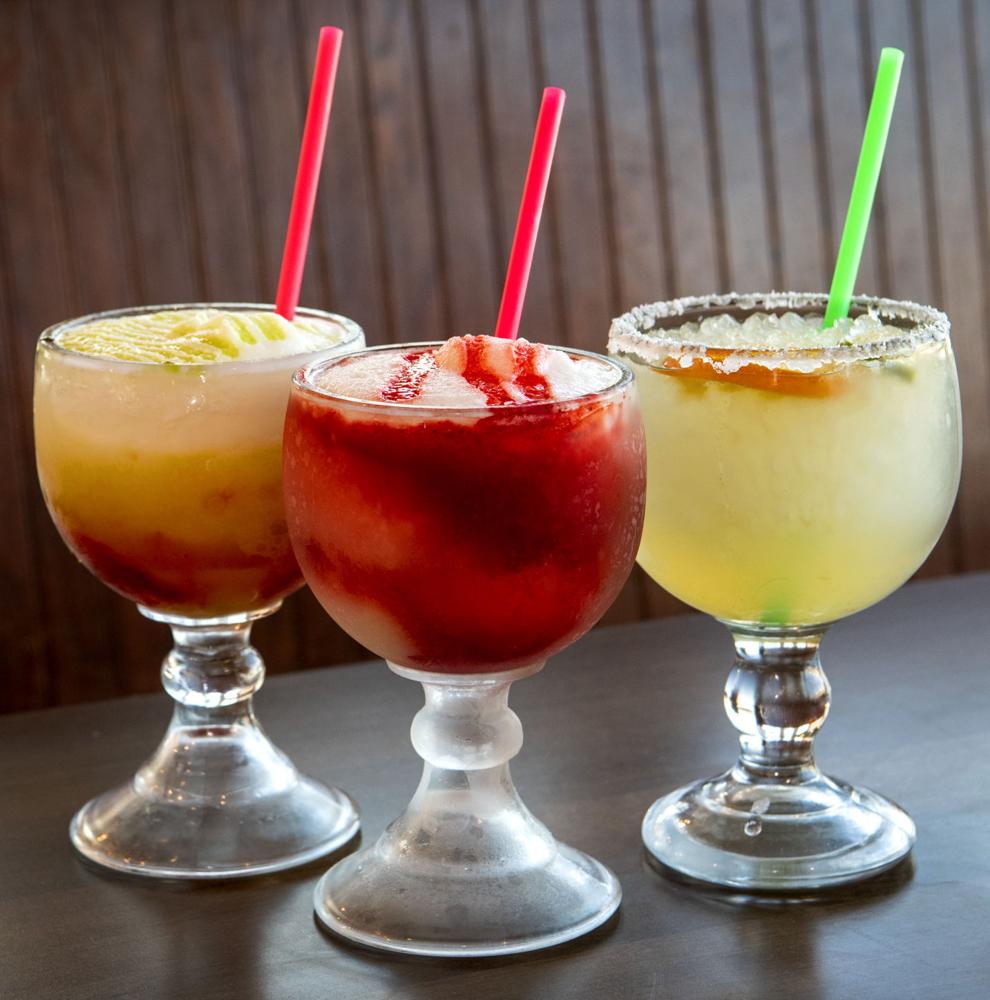 Specialty diets
The extensive menu includes a vegetarian section with three items: fajitas (cactus, tomatoes, onions, green peppers and mushrooms), burrito and enchiladas. They range from $9.95 to $11.95. Another part of the menu includes several meatless huevos (egg) dishes ($8.95 each). There are also a fair share of appetizers and soups. Gluten-free diners can opt for corn tortillas over flour. Grade: B.
MEXICAN FOOD PLACES TO TRY IN LINCOLN
Jeff Korbelik is the winery manager at James Arthur Vineyards, former Journal Star features editor and author of "Lost Restaurants of Lincoln, Nebraska." He's written restaurant reviews for Ground Zero since 1998.