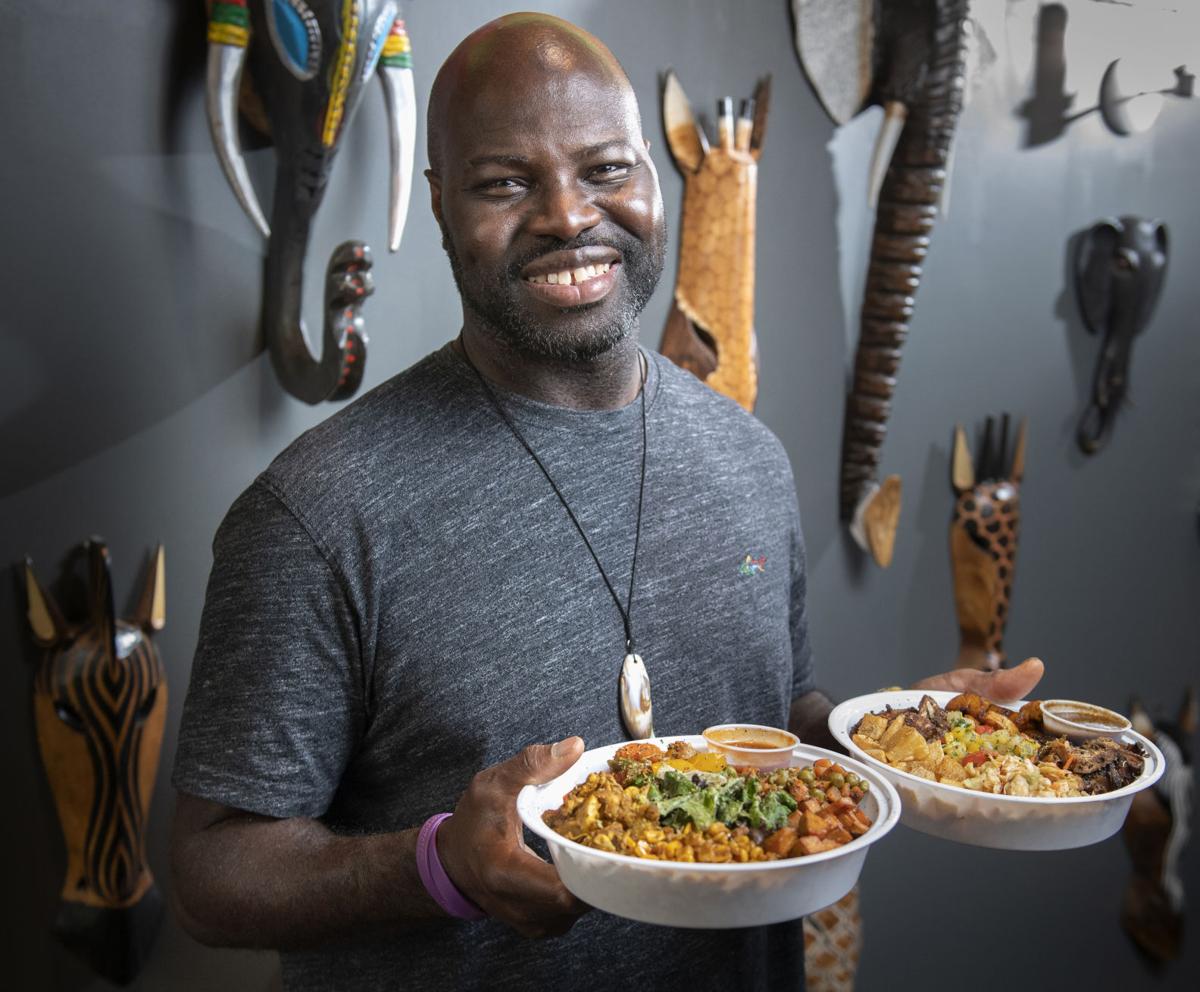 When Charles Brewer opened Stur 22 in 2017, he hoped Lincoln diners would be open to Caribbean and West African fare. The answer was, yes.
So much so that after a year, Brewer left his job at Southeast Community College to run the restaurant in south Lincoln full time.
Then in August 2020, he expanded by opening the new SturFast at 1320 O St., where Copper Kettle used to be. SturFast is a fast-casual version of the full-service Stur 22. SturFast features Stur 22 favorites, such as jerk chicken and blackened shrimp, served in to-go containers at prices lower than the plated Stur 22 entrees.
"We kind of do it Chipotle-style," said Brewer, noting patrons also choose a protein, base, sauce and toppings to go.
The result is an affordable meal that's a tasty alternative to the many burgers, sandwiches, tacos and gyros found downtown. Brewer said the fare is slowly catching on.
"Even though Stur 22 has been around for over four years, it's still a new concept," he said. "It's going to take a while to build up."
Food
Patrons build their own bowls at SturFast. The restaurant offers three sizes: $10 (one base, one protein, one sauce, two toppings), $13 (one base, two proteins, two sauces, three toppings) and $17 (one base, three proteins, three sauces, four toppings). The medium and large sizes are enough to feed two to four people.
There are five bases, six proteins, six sauces and nine toppings to choose from, meaning you can mix and match your way to multiple different meals.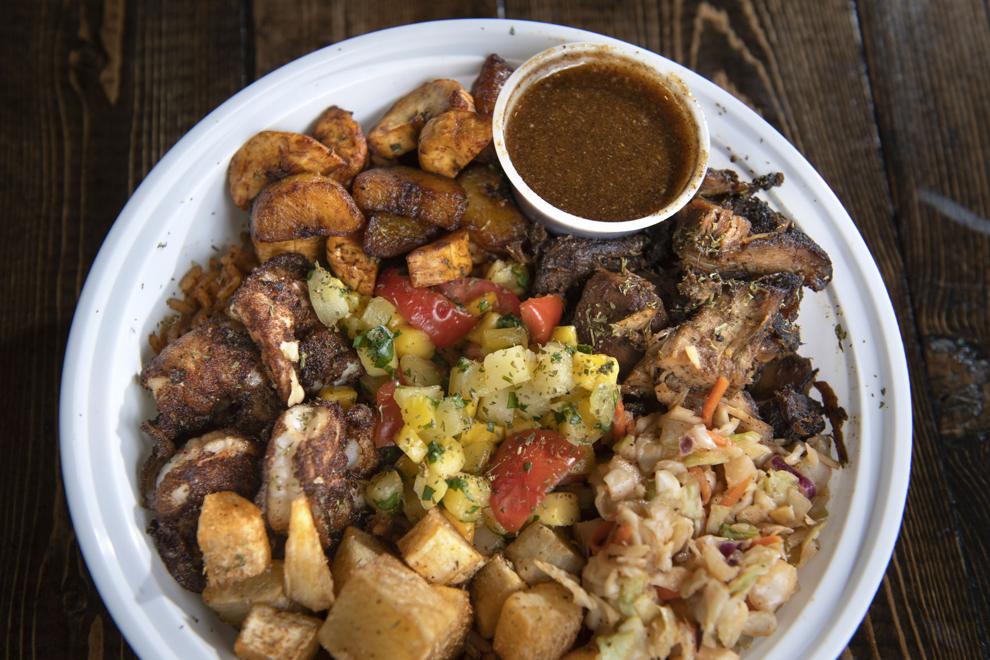 My wife and I ordered $10 bowls. I chose jerk chicken as my protein, and my wife, Rebecca, went with curry chicken. The jerk and curry spices were prevalent in both, making it a tasty start for each dish.
I went with pasta as my base, the jerk sauce to complement the jerk chicken and ordered the cassava (yuca) fries and pineapple mango salsa as my toppings. Both are must-tries. Cassava fries are similar to potato fries, but have more fiber and protein and less sugar. The pineapple mango salsa was sweet enough to top ice cream.
Rebecca ordered coconut rice as her base, a mango sauce and curried chickpeas and sweet potatoes as her toppings. While my dish was rich and sweet, hers was more spicy, thanks to the curry. But she sweetened it a bit with the mango sauce and sweet potatoes. After tasting mine, she wished she had picked the pineapple mango sauce.
We enjoyed our meals so much, my wife said, without any prompting, "this kind of food makes me happy." Grade: A-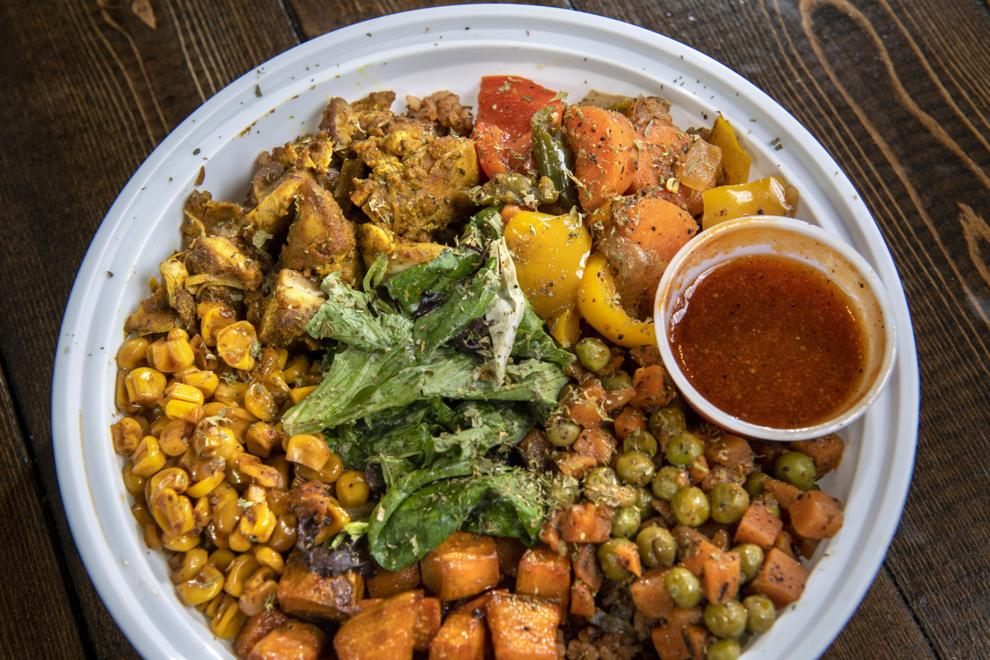 Atmosphere
Brewer uses the same eye-popping color found in Stur 22 in SturFast. The walls are gray but accented with bright red and lime green. Restaurant chairs are bright blue and red. Benches are lime green, too. Colorful African masks make up the wall décor. Since the food is served in to-go containers, I expected many customers would grab it and go, but Brewer said it's been a 50-50 split between dine-in and takeout. Grade: B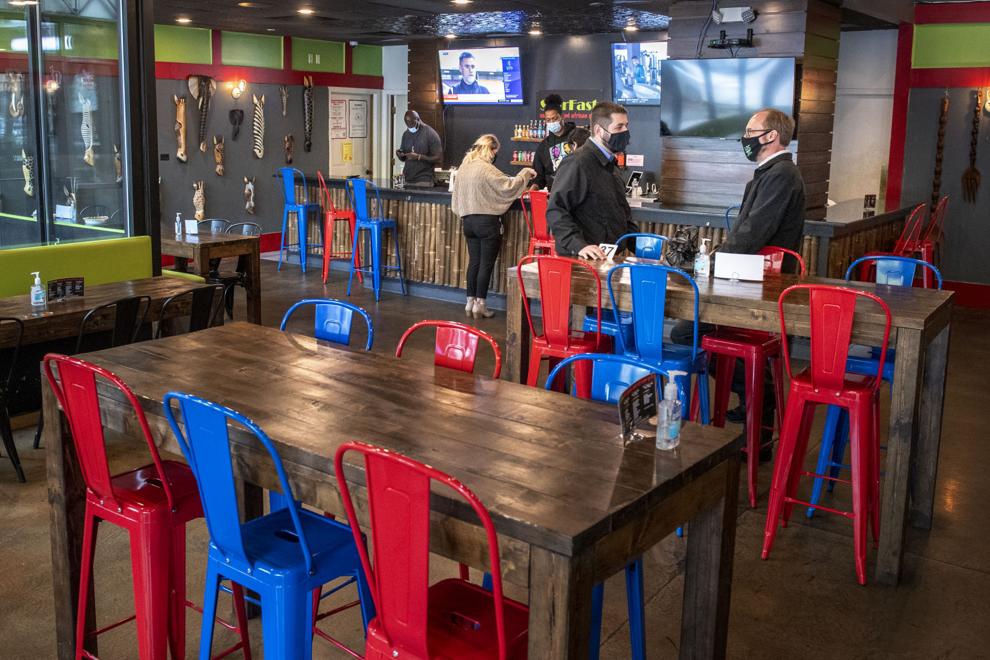 Service
The counter/bar is at the back of the restaurant, but the menu board is near the entrance. That made it a little tricky remembering what I wanted when I got to the bar to order. I had to look at a paper menu at the bar to confirm my choices. I would move the menu board to behind the bar.
It's fast-casual dining, so no table service. After ordering at the counter, you're handed a number and then you wait for it to be called. Food is served in large, circular to-go containers. Utensils are plastic. Grade: C+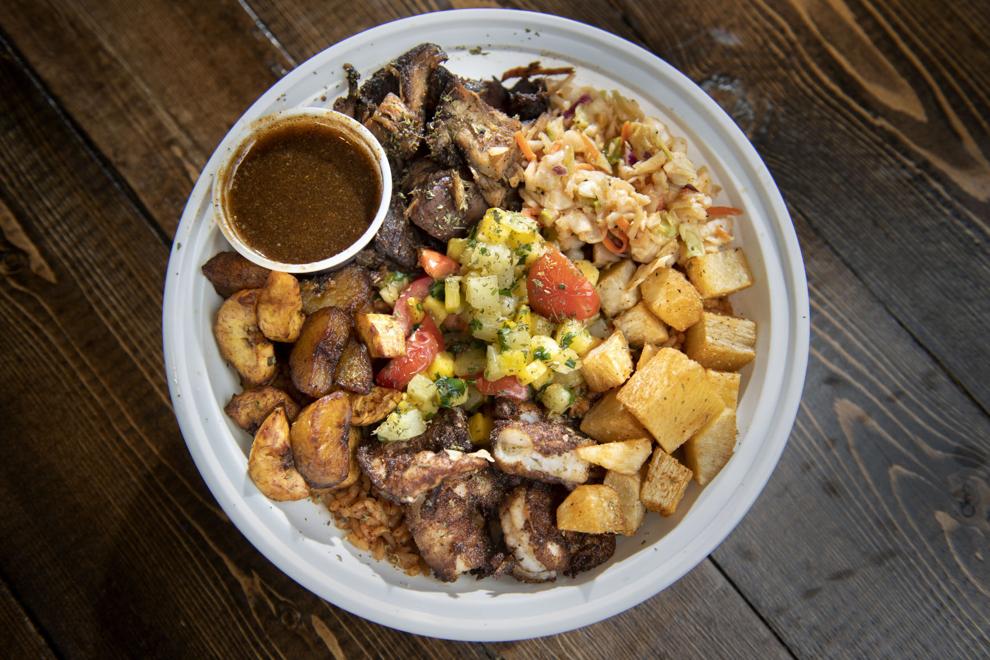 Specialty diets
Proteins have just one vegetarian/vegan option (steamed vegetables), but the bases and toppings are vegetarian- and vegan-friendly, with five and nine choices available, respectively. Combine those with one of the six sauce options and you can create myriad of entrees. SturFast's menu doesn't mention gluten-free dining, but many of the proteins, bases, sauces and toppings appear to be gluten-free. Check with staff. Grade: A
Lincoln's 10 highest-rated restaurants
Honest Abe's Burgers and Freedom - 4.5 Stars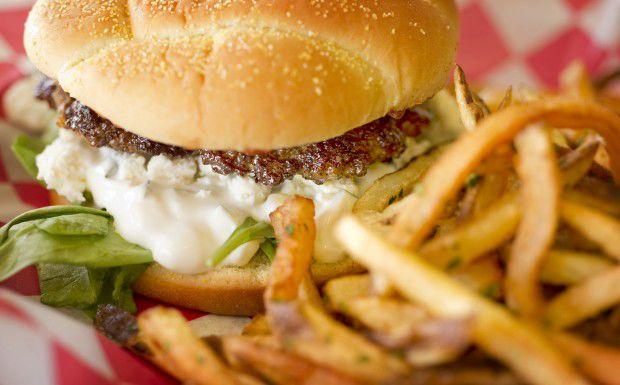 Banhwich Cafe - 4.5 Stars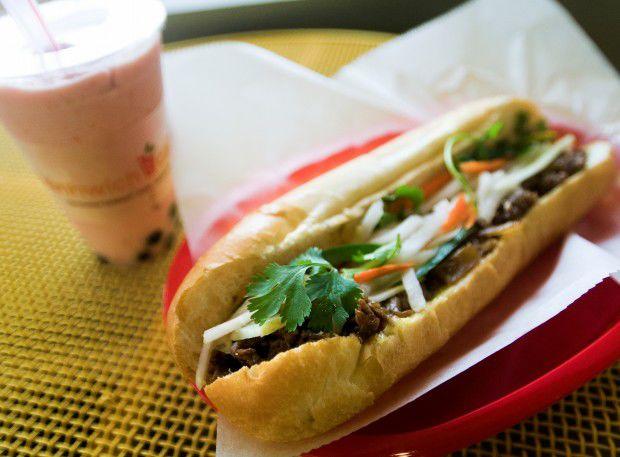 Sultan's Kite - 4.5 stars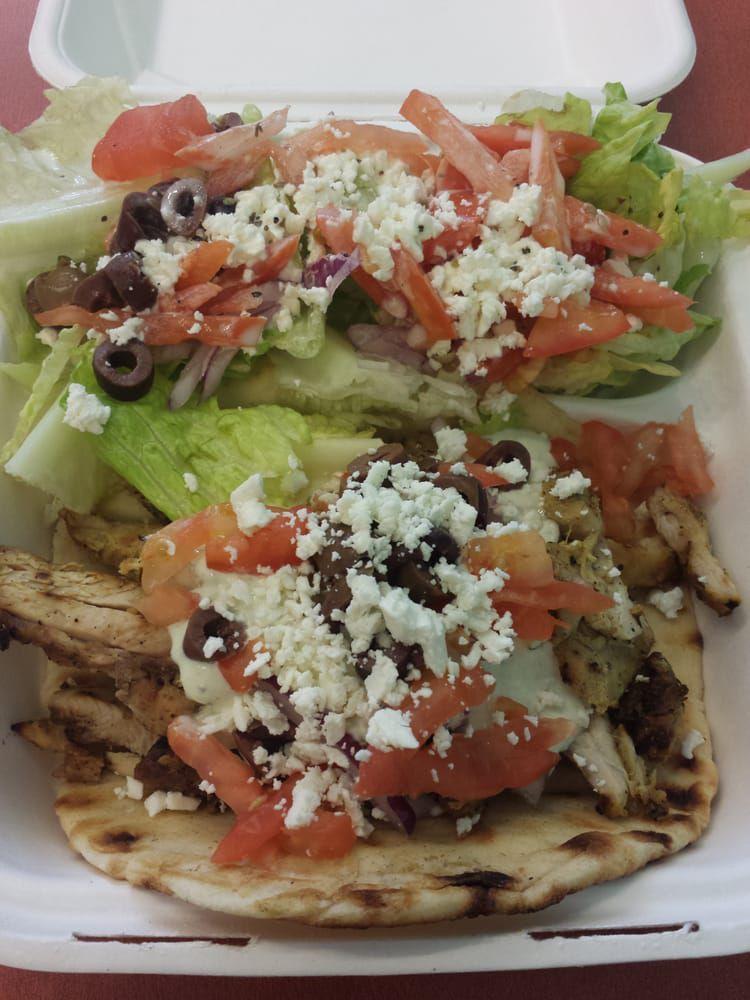 Super Taco - 4.5 Stars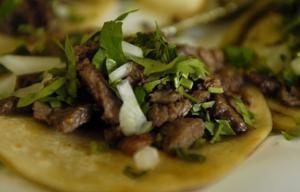 Daffodil Mediterranean Cuisine and Catering - 4.5 Stars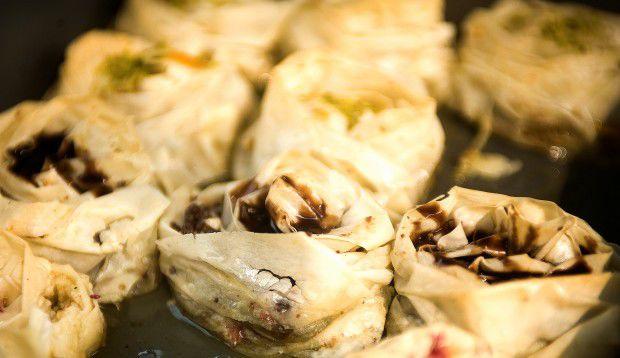 Grey Whale - 4.5 stars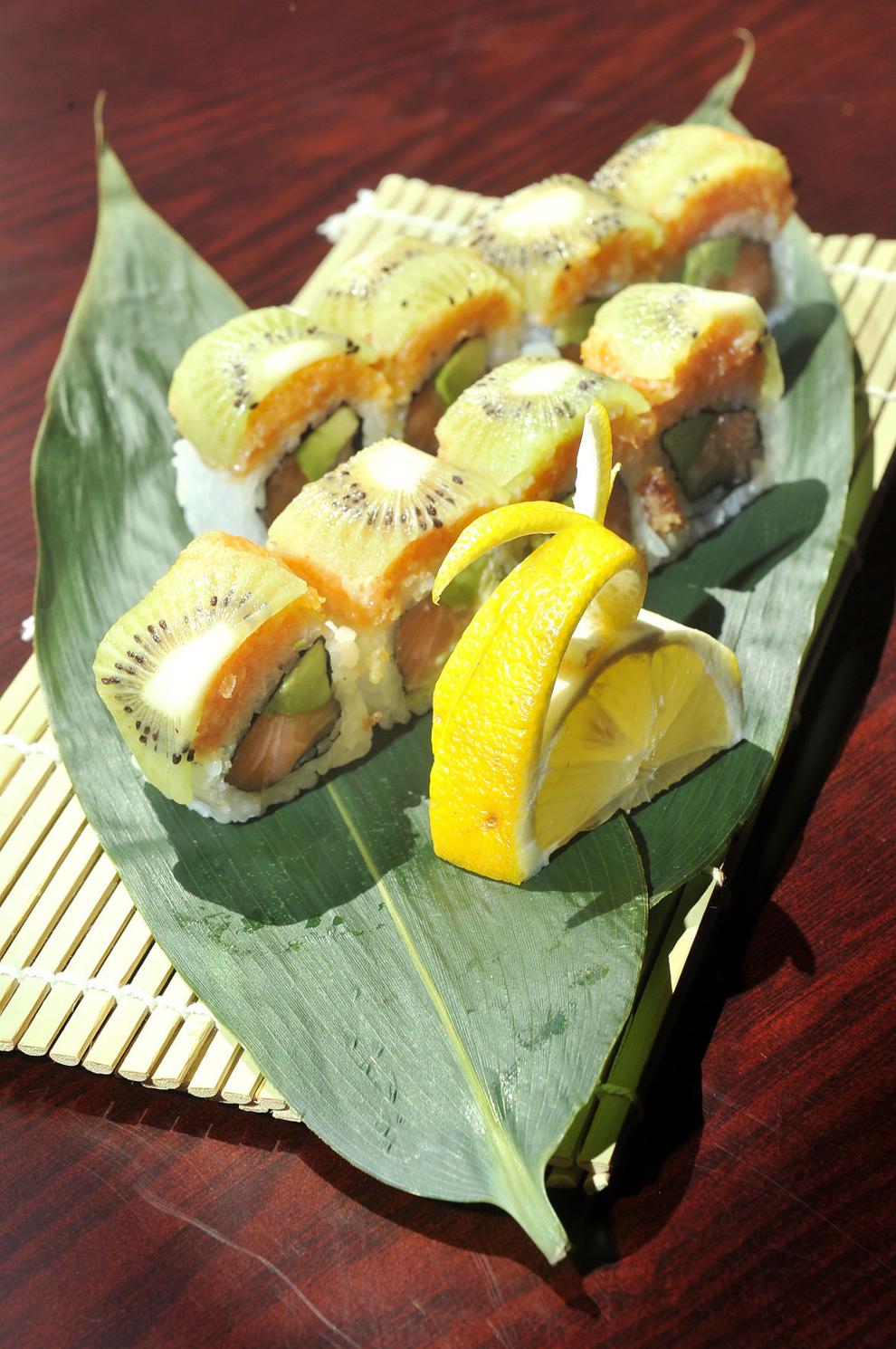 Copal -- 4.5 stars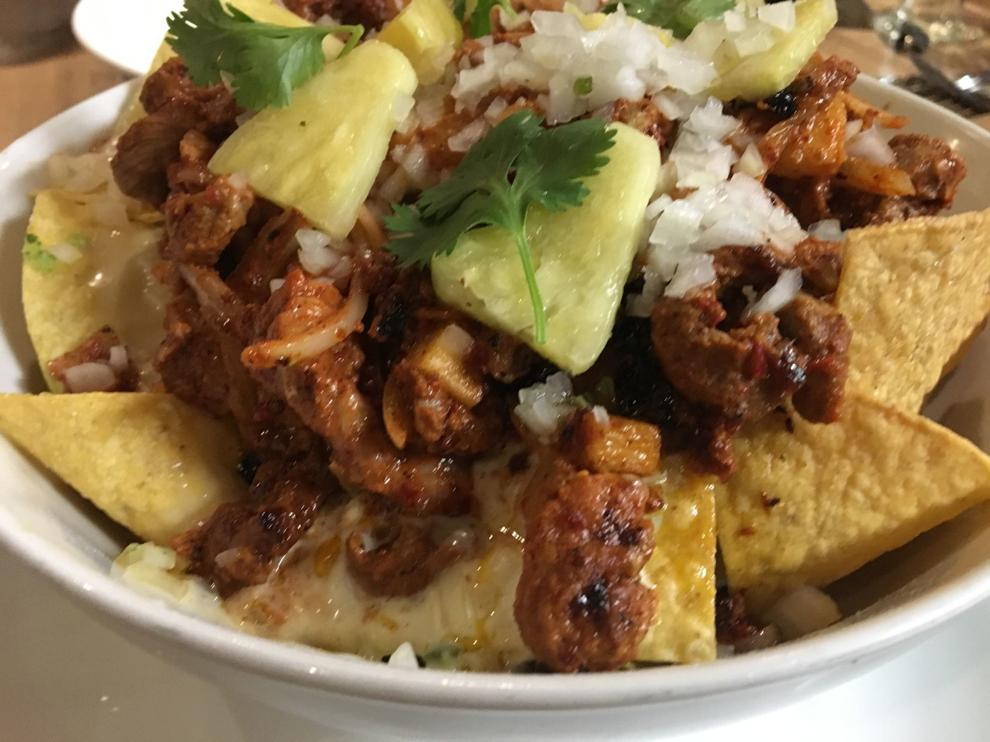 Vung Tau - 4.5 stars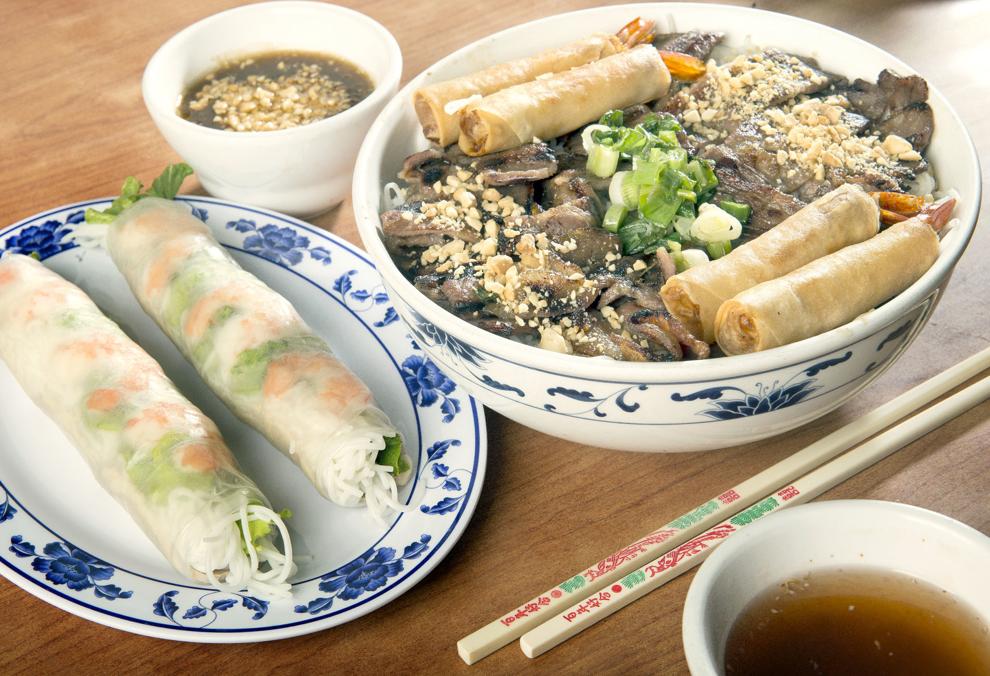 Coffee House - 4.5 stars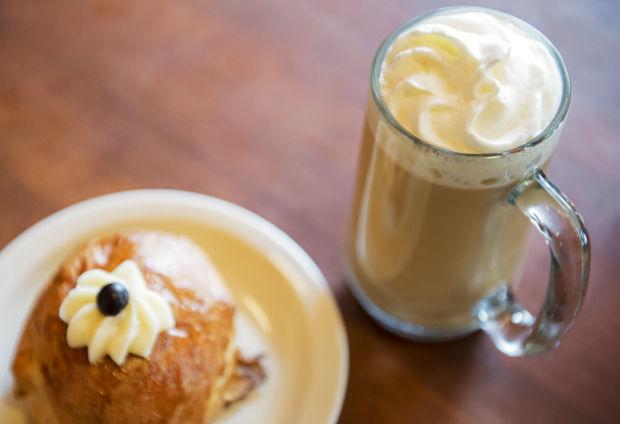 Grateful Bread/Freakbeat Vegetarian - 4.5 Stars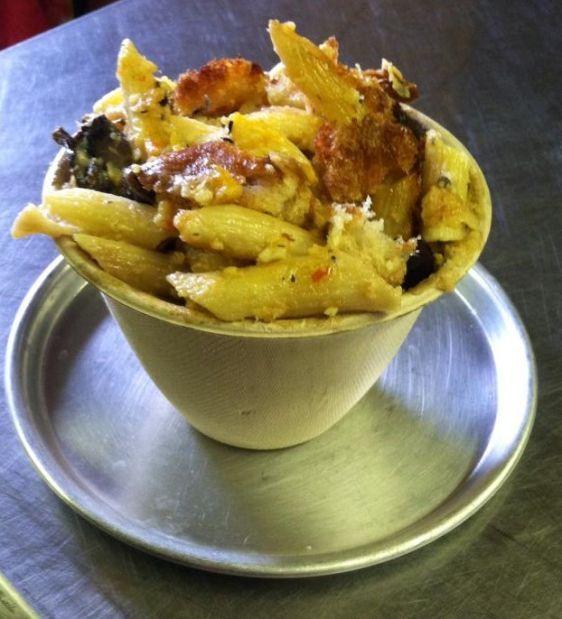 Jeff Korbelik is the winery manager at James Arthur Vineyards, former Journal Star features editor and author of "Lost Restaurants of Lincoln, Nebraska." He's written restaurant reviews for Ground Zero since 1998.