So what's it like to operate a restaurant with a staff of culinary students that turns over three times a year? Fun? Stressful?
"It's a little of both," Course executive chef Mike Vandenburg admitted. "I tell people it's like opening a new restaurant every 16 weeks. But for our students, it's a good experience."
Course is the restaurant on site for Southeast Community College's Great Plains Culinary Institute, 8800 O St., where culinary students get real-world experience from food prep to working the line to waiting tables before they head out into, well, the real world.
It's also where you can enjoy a pretty darn good lunch at a reasonable price. I savored a dish of drunken noodles with fried tofu ($11) that rivaled any I've eaten at Lincoln's established Thai restaurants.
The menu changes each semester and features a half-dozen entrees, three appetizers and three desserts. The current menu introduced at the beginning of September, will run until Dec. 17, when the restaurant closes as a new batch of students get ready to reopen it again at the end of January.
Course has been open for a year now under the guidance of Vandenberg, an SCC graduate with 17 years experience in the food industry. He was the chef de cuisine at Single Barrel, where he worked with executive chef and SCC instructor Brandon Harpster, before taking over the school eatery.
The restaurant is at the entrance of the culinary institute. It's a big, contemporary room featuring an open kitchen at the back. You can watch Vandenberg and the students as they work. The lighting in the dining room is quite striking with tiny pendant lights hanging from the ceiling, giving the effect of fireflies.
Course is open for lunch from 11 a.m. to 2 p.m. Monday-Thursday when school is in session. Next week the restaurant will be closed Monday and Tuesday for fall break, and will reopen Wednesday. Course also is available to rent for special events.
The students who make up Vandenberg's staff are near graduation, having completed most of SCC's culinary courses. Course introduces students to what it will be like to work in a restaurant.
You have free articles remaining.
Keep reading for FREE!
Enjoy more articles by signing up or logging in. No credit card required.
"Here they make a hollandaise sauce every day rather than once for a class," Vandenberg said.
The menu Vandenberg designs for the students to implement is diverse, affording them opportunities to work with different meats and vegetables, to serve special dietary needs and to experiment within a variety of genres.
The current menu, for instance, features a Vietnmese banh mi sandwich ($9), with a vegetarian option, and the aforementioned Thai drunken noodles, also with a veggie option. The menu also has a good ole all-American burger, with a gourmet touch. The Great Plains Burger ($9) includes a bacon marmalade, mushroom duxelle (spread), crispy onions, pepper jack cheese, aioli and lettuce. Available on a house-made sesame or a gluten-free bun, the burger is served with root vegetable chips or curried potato salad.
Other items this semester are a grilled salmon nicoise salad ($12, gluten-free), a miso-glazed pork ($11) and a mahi mahi veracruz ($12, gluten-free), which my wife enjoyed on our visit. It was served with a delicious fig risotto and smoked corn relish. Entrees ranged from $9 to $12.
Patrons have the option to embark on the "Tour de Course" by adding an appetizer and dessert to any entree for an additional $7. I did so, selecting the fish tacos (regularly 2 for $4, gluten-free) and not-on-the-menu almond pound cake (regularly $4). Vandenberg said the bakery/pastry students come up with a dessert special each week.
Other appetizers are a pumpkin chorizo chili (gluten-free) and a spinach Caesar salad. Menu desserts are an apple cinnamon creme brulee (gluten-free) and a Mexican chocolate cheesecake.
Vandenberg said half of Course's customers are taking the tour, which gives patrons a three-course meal for under $20.
"It gives you a chance to try more things on the menu," he said. Which is always a good thing.
Course at Great Plains Culinary Institute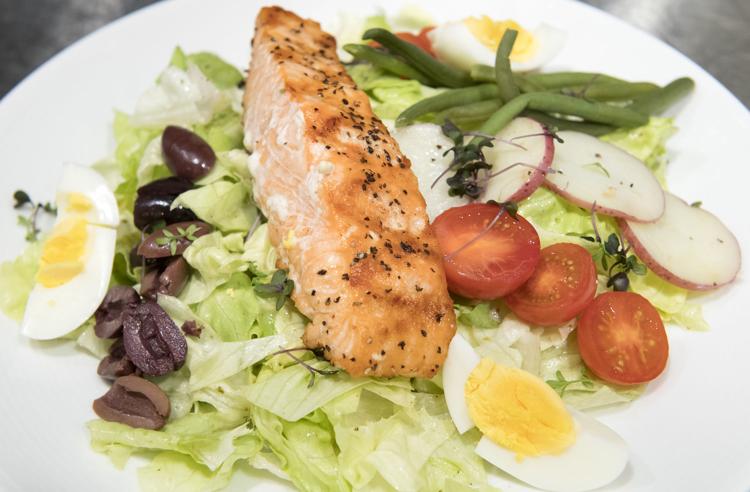 Course at Great Plains Culinary Institute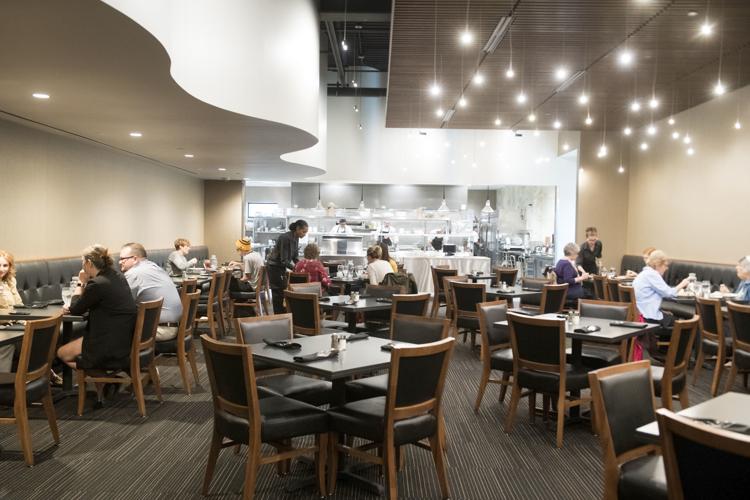 Course at Great Plains Culinary Institute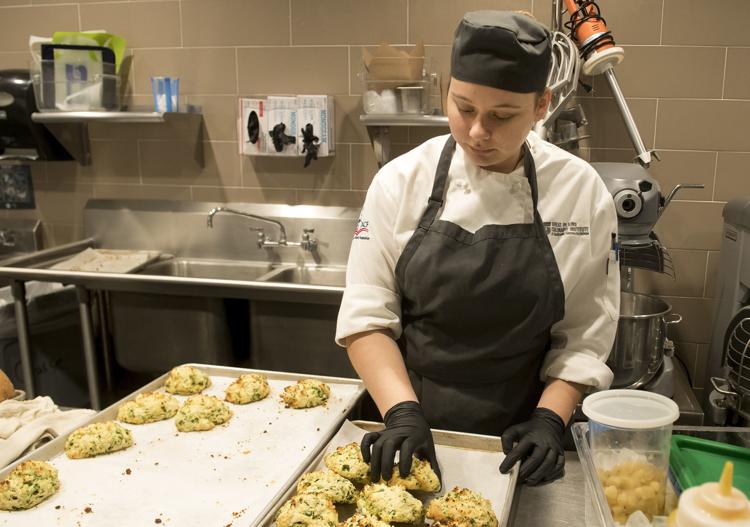 Course at Great Plains Culinary Institute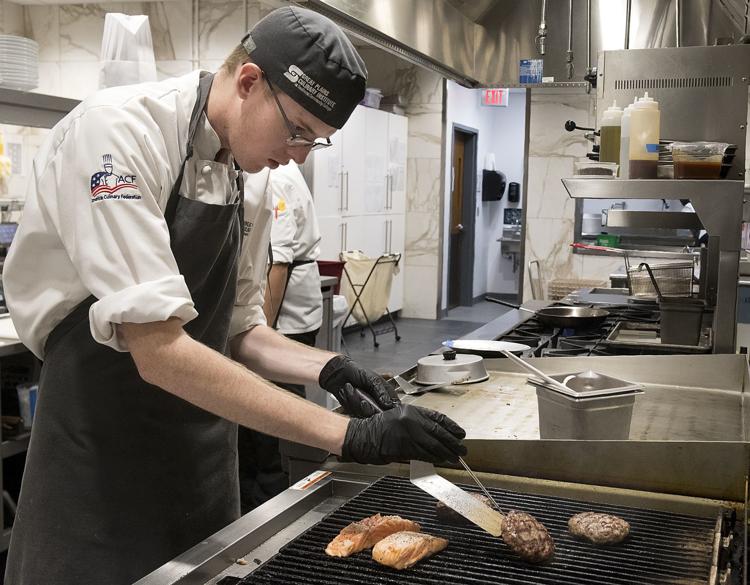 Course at Great Plains Culinary Institute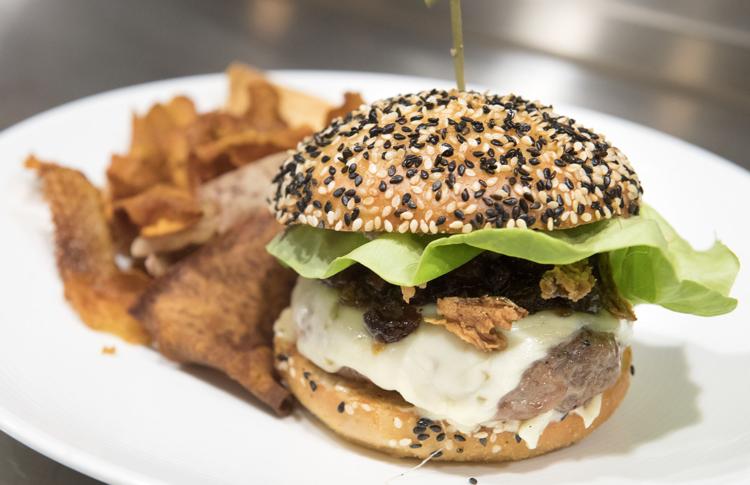 Course at Great Plains Culinary Institute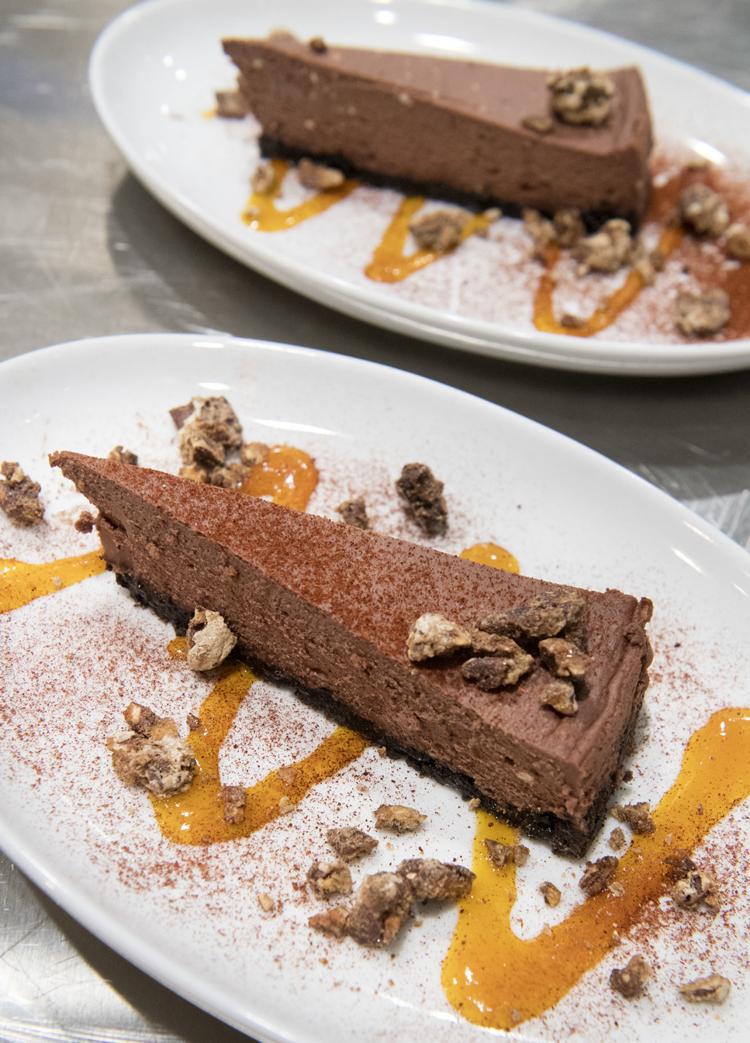 Course at Great Plains Culinary Institute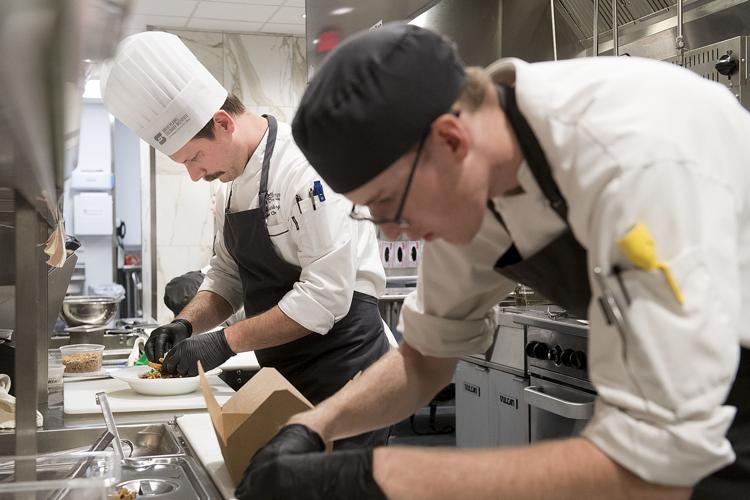 Course at Great Plains Culinary Institute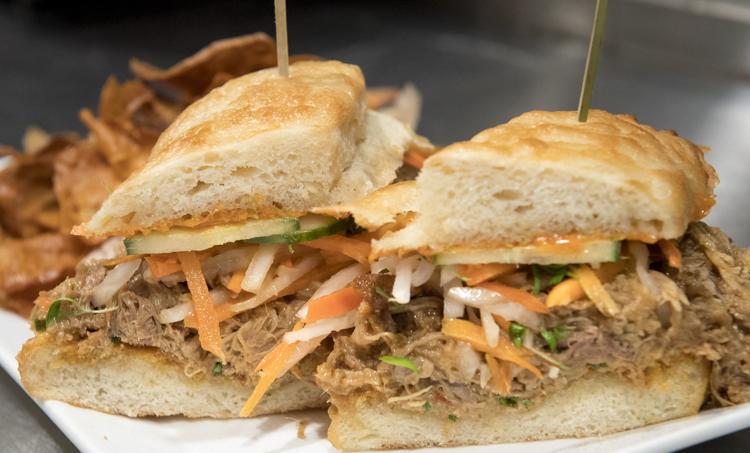 Course at Great Plains Culinary Institute