Pau hana is a Hawaiian phrase literally meaning "finished work," but it generally refers to relaxing and socializing with friends after work.
That's Nate Ushio's goal with his new restaurant, PAU Burger — to provide customers a place to relax, hang with friends and enjoy a tasty burger.
Ushio previously ran the diner Nate's Place at PAU's location at the corner of North 48th Street and St. Paul Avenue. He found it a tough go.
"In visiting with the neighbors, they wanted a place where the food came out faster and was more affordable," he said.
So he closed Nate's on Aug. 12 and reopened as PAU Burger on Aug. 15. The new place features burgers with hand-made patties starting at $4, hand-cut fries, house-made sauces and board games (yes, you read that last item correctly).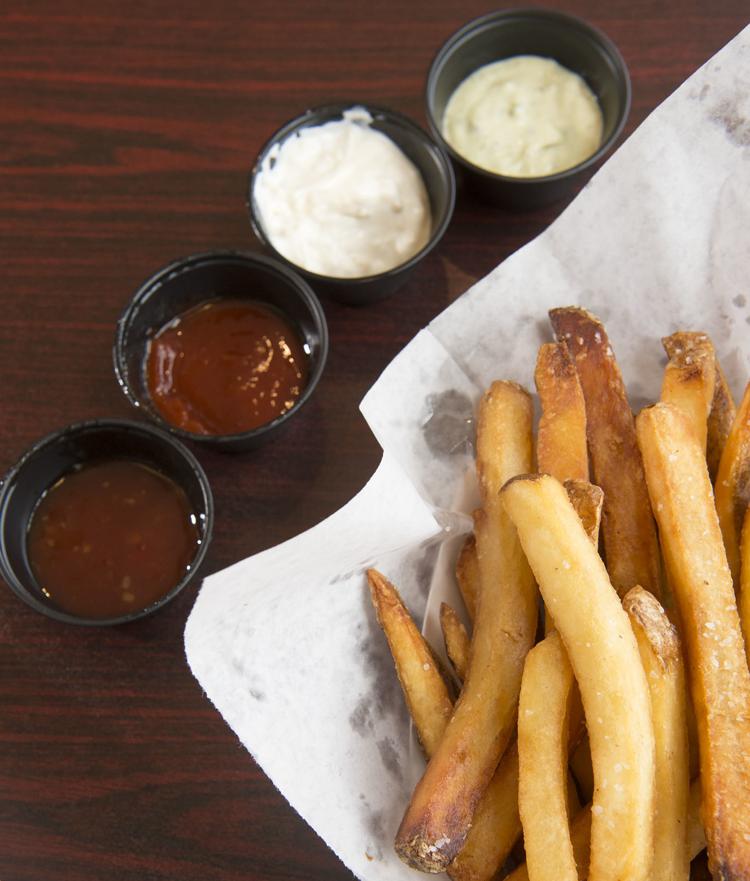 Food
PAU Burgers remind me of the popular burgers found at Parkway Lanes. The meat is ground daily, lightly seasoned and served on a toasted bun. Burger patties are quarter-pounders ($4), with doubles (half-pound, $6) and triples (three-quarters, $8) also available. You can combo your burgers with fries and a drink for $2.50 to $3 more, depending on the burger size, and add bacon ($1) or cheese (50 cents).
PAU also offers four signature burgers: PAU, Pesto, Garlic and Spicy PAU, which are $1.50 more. My wife enjoyed the Pau Burger ($8.50 as a combo), which featured American cheese, onion and a homemade PAU sauce. She savored the sauce — a sweet barbecue-type concoction — and dipped her fries into it as well.
The fries are worth noting because they hare hand-cut and fried to order. On our visit, the potatoes used were HUGE. When cut, they resembled steak fries. Ketchup is available, but we recommend dipping the fries in the PAU, garlic mayo, pesto aioli or spicy PAU sauces.
Also worth noting is the Saturday and Sunday brunch (9 a.m. to 2 p.m.) menu. It includes PAU's signature "donut burger" ($5) — a quarter-pound burger with bacon and cheese sandwiched between a sliced glazed doughnut. Grade: B+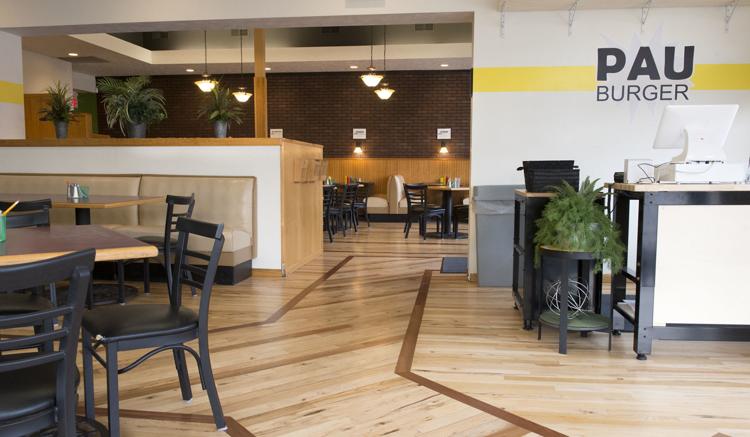 Atmosphere
The restaurant hasn't changed much in appearance from when it was Nate's Place and the Northside Cafe and Ville Grille before that, with two distinct dining areas featuring brick walls and hardwood floors. There's a choice between table or booth seating, with framed PAU slogans advertising the burgers on the wall above each booth. The main entrance has been moved back to the St. Paul Avenue side, but the 48th Street door is open, too.
The draw here are the board games, which customers can break out and play while waiting on food orders. When was the last time you played Yahtzee! or Battleship at a restaurant? The games are found on the bar/old soda fountain. Ushio also has placed question cards at each table, so you can learn more about your dining companions from their responses. My wife and I got a kick out of those. Grade: B+
Service
PAU mixes fast-casual and table service. Customers order and pay at the register, receive a number and take a seat. A server then delivers beverages and food to the table, checking on you periodically for drink refills and such. Burgers and fries are made to order, so the turnaround time is around 10 minutes. Food is served in cardboard, disposable trays. Grade: B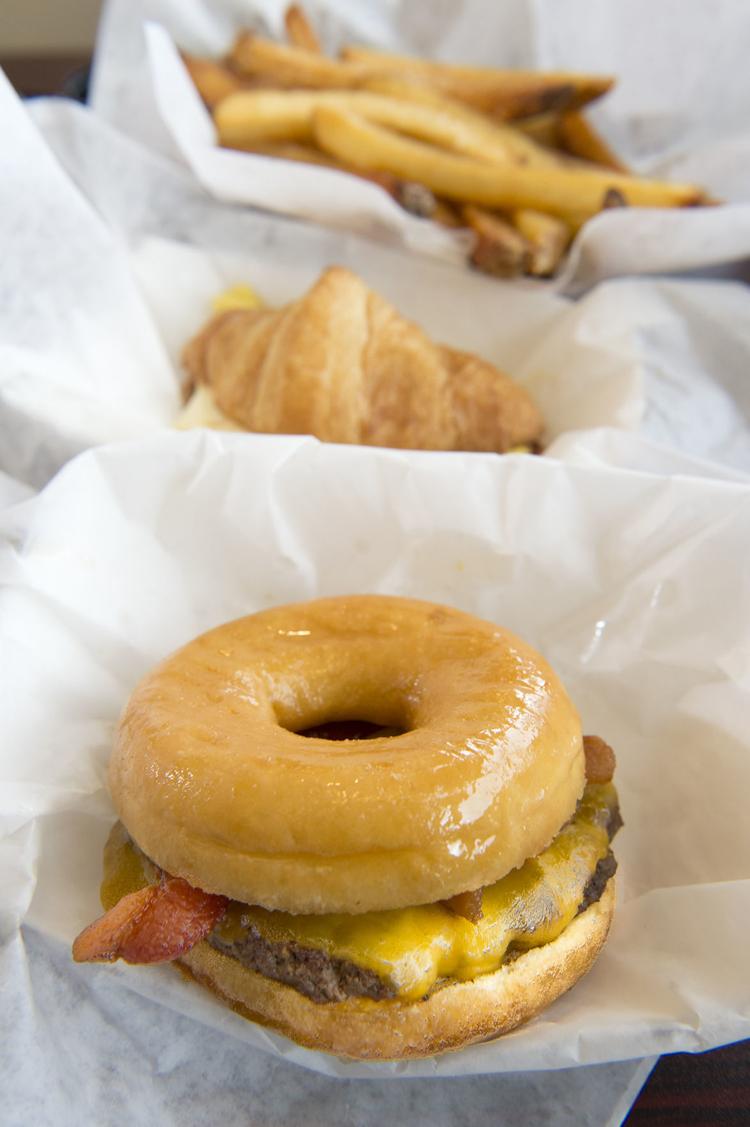 Specialty diets
It's a burger joint, so there aren't any options for vegetarians/vegans outside of the hand-cut fries, which are available in two serving sizes: regular ($2.25) or large ($3.50). The fries can be paired with one of the house-made sauces for a meal. The menu doesn't reference gluten-free options, but burgers can be ordered without buns. Ushio said he'll revisit the menu once he gets some feedback from customers. If there's enough clamor for a veggie burger or gluten-free buns, he may add them. Grade: D
Best burger joints in Lincoln