When I was fresh out of high school in the early 1980s, my best buddy, Paul Nance, introduced me to grits during a road trip with stops in Myrtle Beach, South Carolina, Cumberland Island and his old hometown of Athens, Georgia.
Being a Midwesterner, and not having traveled much, grits were new to me. I remember telling Paul they looked like Malt-O-Meal, which prompted a look of contempt from him, which I still tend to get when I say something he finds outlandish.
This time it was deserved. The grits were unlike anything I had tasted before -- just a simple but hearty dish, especially scrumptious when topped with a pat of melting butter.
I bring this up because, in my 20-plus years of writing about restaurants, I've never found grits around here as good as those I've enjoyed in the South.
That was until discovering the new M&J's Southern Style Food.
"If somebody served you grits they made in eight or 10 minutes, those weren't grits," M&J's co-owner Marlina Ware told me. "It takes at least 25 to 30 minutes to make grits. When you cook them that long, it gives them a different texture."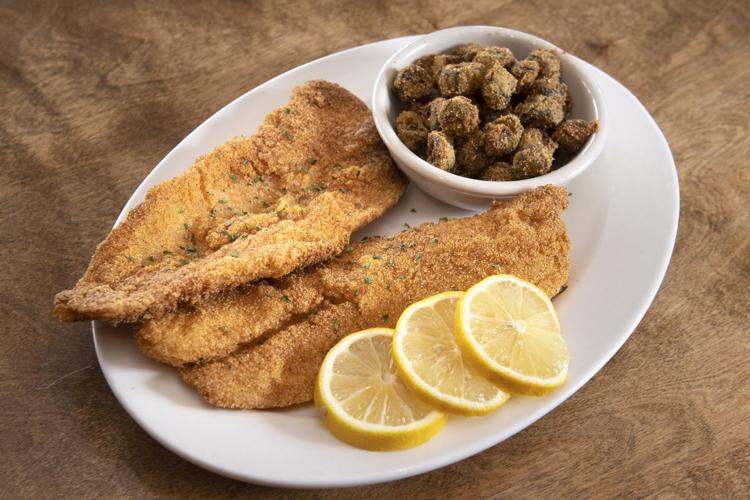 I ordered grits as a side to my fried catfish. It wasn't one of the menu choices, but the kitchen staff -- Ware and her husband and co-owner, Ira James Bowdery -- had no problem accommodating my request. The grits were quite good, creamy and rich. I even found my wife sneaking forkfuls from my bowl.
Ware and Bowdery opened M&J's on Nov. 1 at 333 N. Cotner Blvd., where Chef Karim's Place used to be. The couple, who came to Lincoln in 2013 from Memphis, Tennessee, originally started their restaurant last summer inside of Tomahawks Axe Throwing at 815 0 St. The new site affords their customers free parking and expanded dine-in hours. Plus, it's gorgeous, with its ornate decor from floor to ceiling.
M&J's specializes in southern cuisine, which is difficult to come by in Lincoln. The eatery features dishes such as chicken and waffles ($14), shrimp and grits ($16), fried catfish ($10) and deep-fried pork chops ($15). Ware said her honey gold wings ($10) have been the restaurant's best-seller.
M&J's has a set menu, but Ware and Bowdery often prepare additional dishes and sides as daily specials. People have raved about the cinnamon corn on social media and the restaurant's website.
Sundays are dedicated to soul food, with such fare as sweet potato pie, black-eyed peas and chitlins available.
Food
In addition to the grits, M&J's boasts some of the best pan-fried chicken and fish in Lincoln. I ordered a two-piece catfish dinner ($20), which came with fries and choice of a side (the grits). One piece would have been sufficient, as each fish is 9 ounces. I took my second one home. Ware lightly breads her fish in what I'm guessing was cornmeal and spices. The breading didn't overpower the taste of the catfish.
My wife went with fried chicken and waffles ($14), which also was a large portion. She took home part of her meal, too. Ware, again, lightly breaded the pieces and made the Frisbee-sized waffle in house. Hearty is a good way to describe the dish.
We also ordered a side/appetizer of Philly steak and cheese egg rolls (two for $3). They were just as expected -- fried Phillys. And quite good, too. They didn't come with a dipping sauce, but I imagine they would be even better with Ranch dressing.
Another pleasant surprise was the iced tea. It was sweetened -- the way it's always served in the South -- with a hint of lemon. Grade: A-
Service
The service is a work-in-progress. On our visit, Ware and Bowdery were in the kitchen and had one of their relatives, who was new to waiting tables, working the floor. He just had five occupied tables, but three groups showed up at once. We waited 10 minutes to get menus and water. Once our server caught up, our service was fine.
The food is made-to-order, so expect a wait. The chicken, for instance, is pan-fried and takes a minimum of 20 minutes to cook, Ware said. We received our food -- an appetizer and entrees -- about 30 minutes after ordering. Grade: C
Atmosphere
Ware and Bowdery couldn't have stepped into a better situation. The restaurant is one of the city's most attractive -- from the detailed, tiled floors to the solid wood table and chairs and gold trimmed walls.
A southern restaurant is a perfect fit for the space because it has a New Orleans look and feel. I would love it if Ware and Bowdery occasionally piped in some Cajun or zydeco music to add to the atmosphere.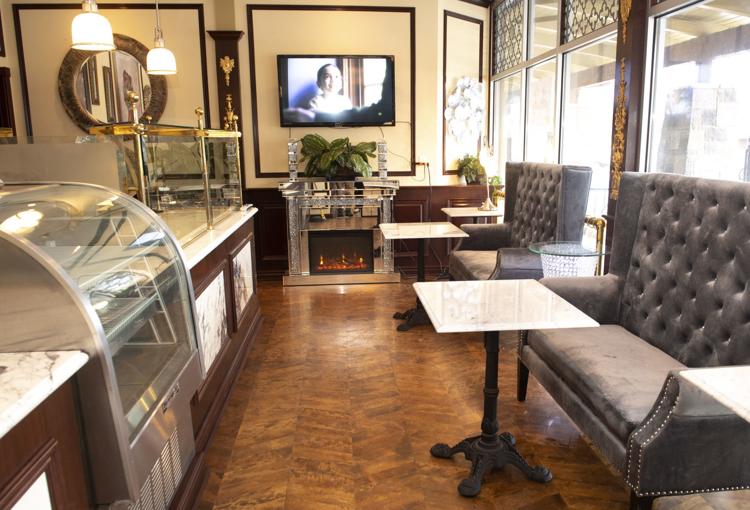 The restaurant also has a VIP room with a fireplace, which Ware said is available for special events or meetings. Grade: A
Specialty diets
The restaurant specializes in fried and comfort foods, so the fare tends to be on the heavy side. Vegetarian entrees are limited, but several of the sides (collard greens, mac 'n' cheese, egg rolls with yams, loaded potatoes) are vegetarian-friendly. The menu doesn't denote any dishes as gluten-free, but it includes a seafood broil ($31) with crab legs, shrimp, corn on the cob and more. Grade: C
Jeff Korbelik is the winery manager at James Arthur Vineyards, former Journal Star features editor and author of "Lost Restaurants of Lincoln, Nebraska." He's reviewed restaurants for Ground Zero since 1998.
Stay up-to-date on what's happening
Receive the latest in local entertainment news in your inbox weekly!