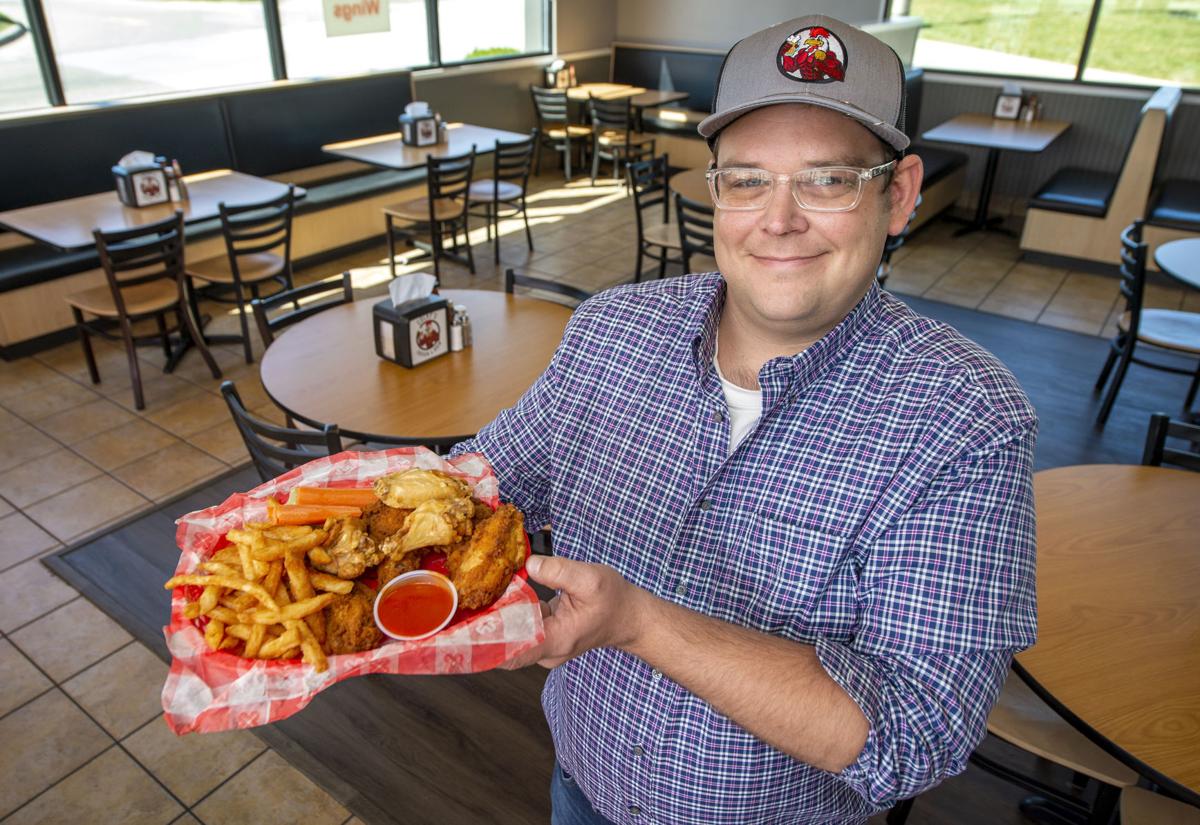 Many restaurants have struggled during the pandemic, but none more so than buffets (for obvious reasons). Just ask Tony Bailey.
He was a co-owner of Golden Corral, which, before COVID-19 struck, was a north Lincoln mainstay, with a parking lot always full. Now the building on North 27th Street sits empty with a for sale or for lease sign in front of it.
The pandemic forced Bailey, who's part of an ownership team with restaurants in Nebraska, Illinois, California and Arizona, to regroup.
On Oct. 1, 2020, the team launched Cocky's Chicken & Brew, a new fast-casual restaurant specializing in fried and roasted chicken and cold beer. Cocky's opened in the building once occupied by Fazoli's, 5012 N. 27th St.
"You either fight or lose," Bailey said in a phone interview from Arizona, where ownership is getting ready to open another Cocky's. "We decided to fight."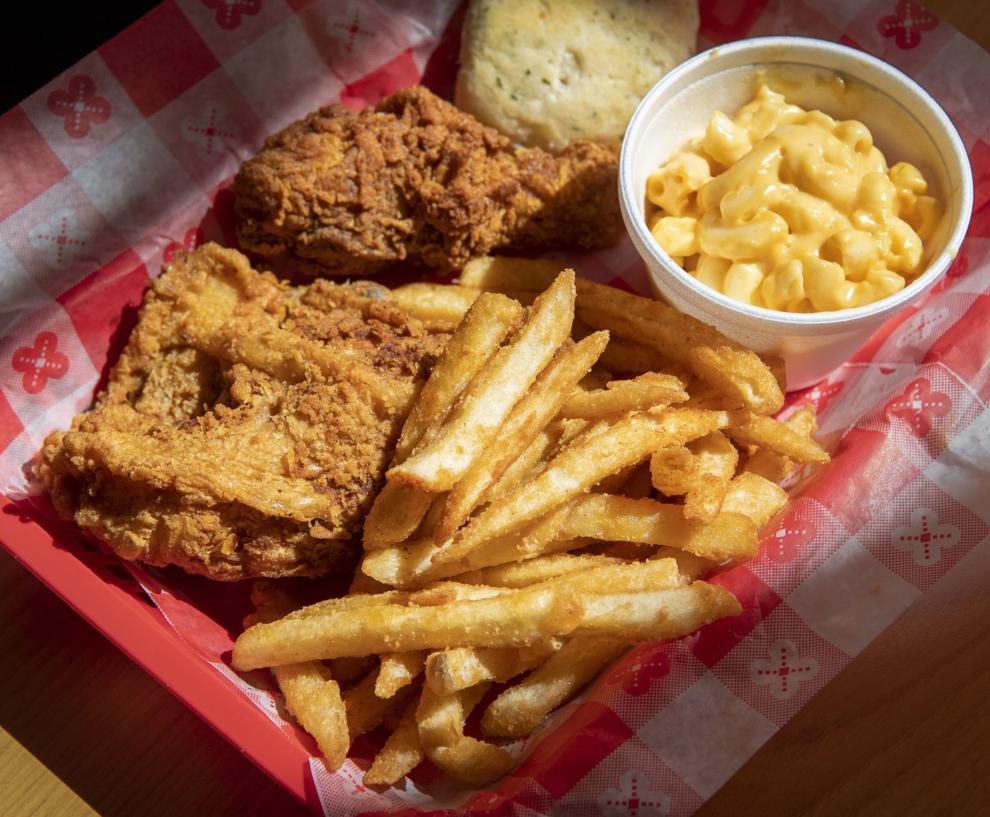 In developing Cocky's, Bailey said ownership wanted something that was "fast food, but not fast food," meaning they desired a high-quality product made from scratch and served quickly rather than one that was frozen and then reheated and/or fried.
The chicken breading, for instance, is Bailey's recipe. The mashed potatoes are real and the coleslaw is made in house. In fact, Cocky's is a treasure trove of great sides: fries, mac & cheese, white beans, whole fried okra (a must-try), Mexican corn on the cob, onion petals and collard greens, which pairs nicely with the fried fish entree.
What sets Cocky's apart from its chicken competitors, such as KFC, Popeye's and Raisin' Cane's, is its beverage selection. Cocky's has more than 25 beers available for dine-in, takeout or delivery. It also carries spirits.
My wife and I have dined there twice in the past few months, calling in an order and picking it up the first time and using the drive-thru the second time. For those who elect to dine in, Cocky's basically looks like a fast-food joint with a counter for ordering and a dining room with booths and tables. The restaurant recently added a small outdoor seating area.
Cocky's menu features fried or roasted bone-in chicken (quarter or half), fried tenders (three or five), naked or breaded wings (eight count) and fried chicken sandwiches, with prices ranging from $8.49 to $11.99.
There's also a family meal ($25.99), which my wife and I ordered on our first visit. It's a choice of eight pieces, a half chicken and eight tenders (our choice) or 16 tenders. It comes with three sides and 6 biscuits: a heck of a deal. We ordered our family meal fried in order to sample Bailey's breading, which is quite tasty and has a bit of a kick at the back end.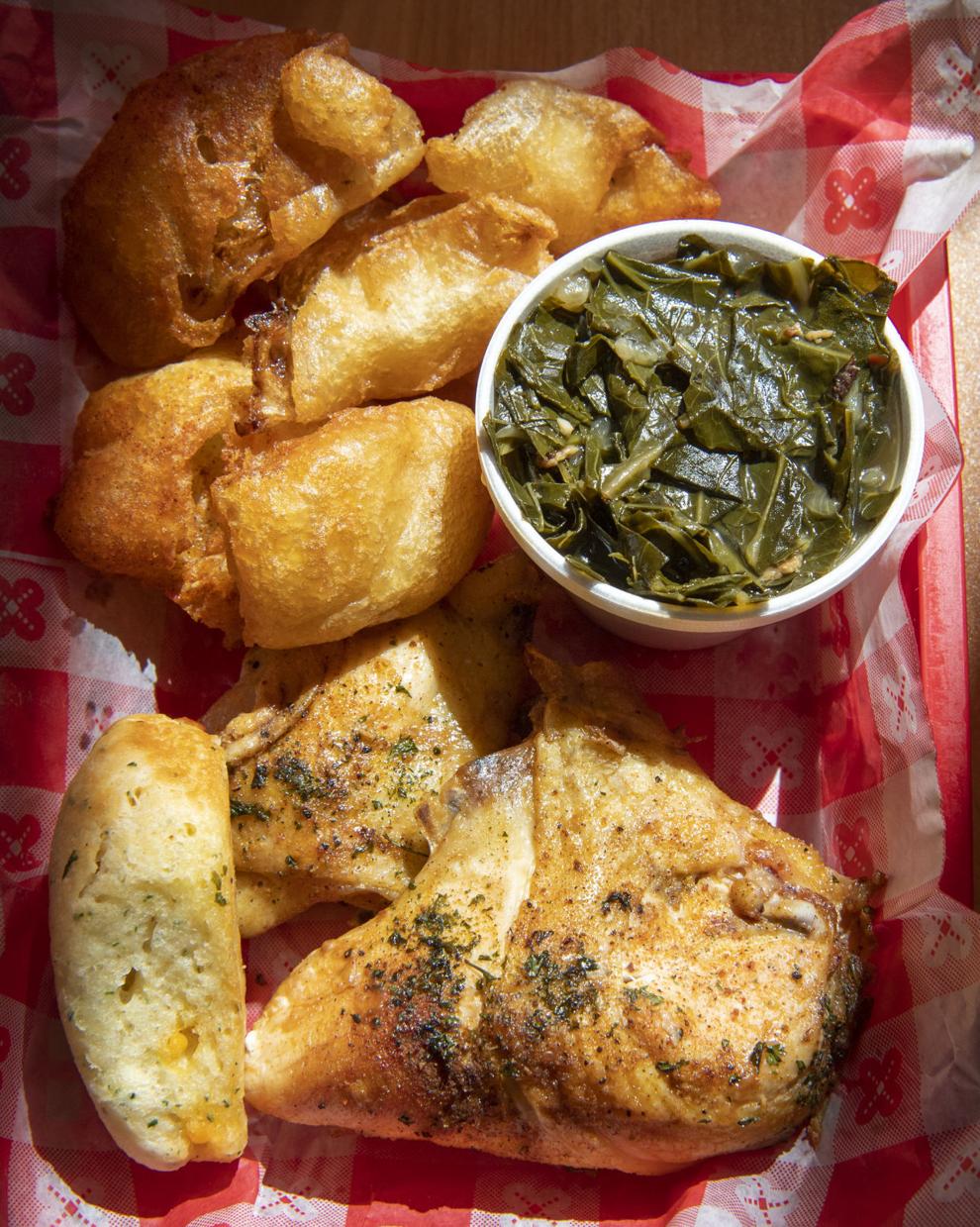 Most recently, we picked up two meals: roasted quarter chicken ($9.99) with fries, cheddar biscuit and one side (fried okra) and the two-piece southern fried catfish ($11.99) with two hush puppies, fries and coleslaw. The fish was added for Lent, taken off the menu and then put back after patrons demanded its return. For good reason: the meal features two large pieces of breaded catfish that easily can feed two people.
The roasted chicken also should be tried. The quarter chicken boasted a breast and a thigh, both were quite juicy.
We enjoyed everything we tried. We loved the fried okra and onion petals. The fries had a bit of a crunch to them. The hush puppies were the only items to disappoint. I liked that they had corn in them, but they were a tad doughy.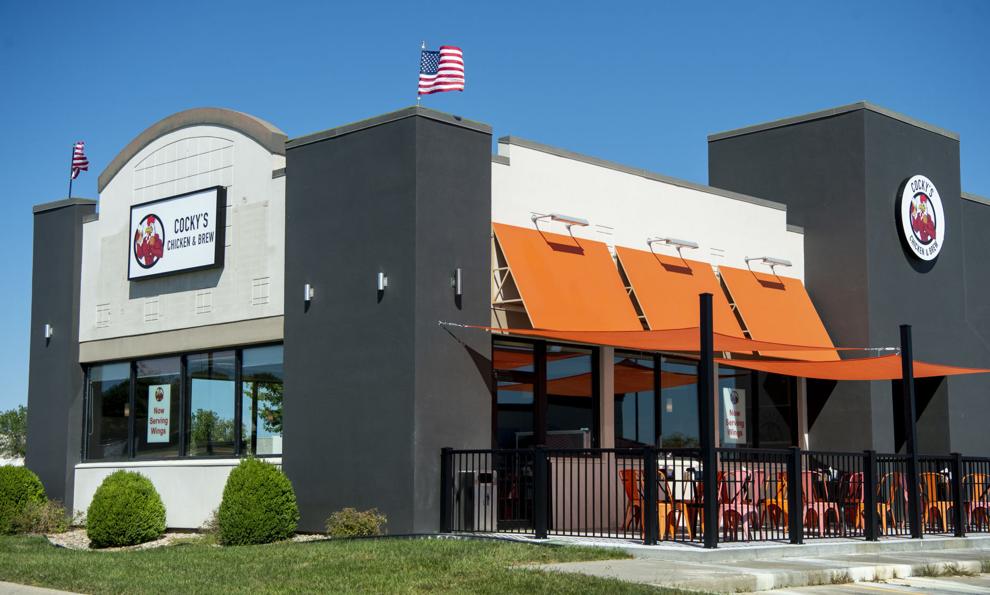 With football season upon us, Bailey said the wings are becoming popular orders. Cocky's has eight of them naked or breaded for $11.99 with your choice of sauce: garlic parmesan, BBQ, extra hot, buffalo, sweet chili, citrus garlic mojo, bourbon, mango habanero and a Cocky's house sauce.
Cocky's has party platters for tailgating, featuring tenders (25, 50 or 75 count) with cheddar biscuits or wings (25, 50 or 75), with prices ranging from $44.99 to $84.99.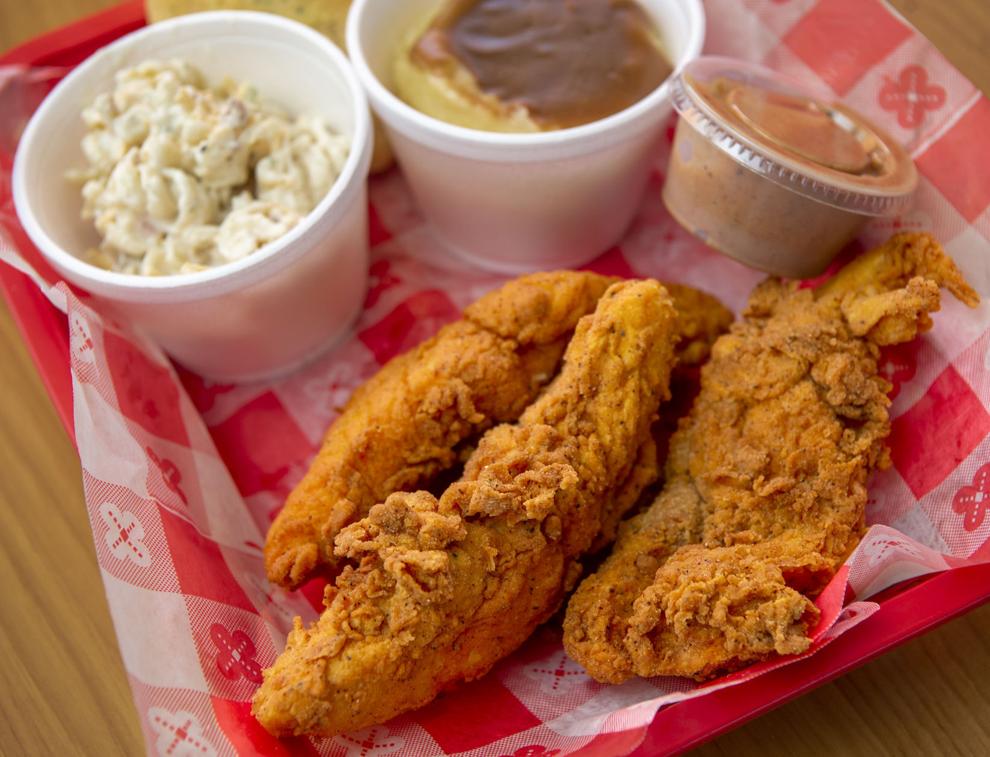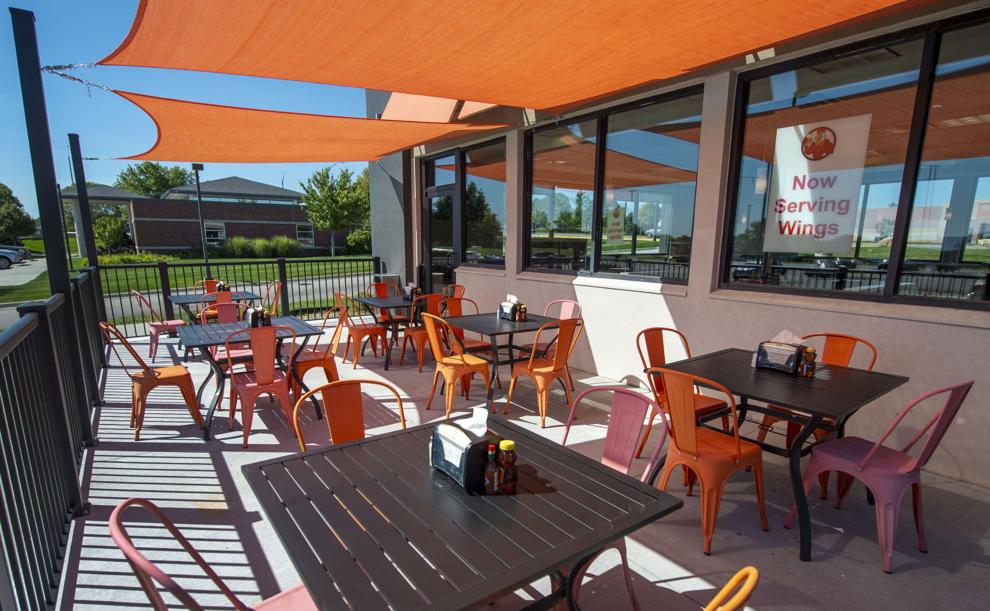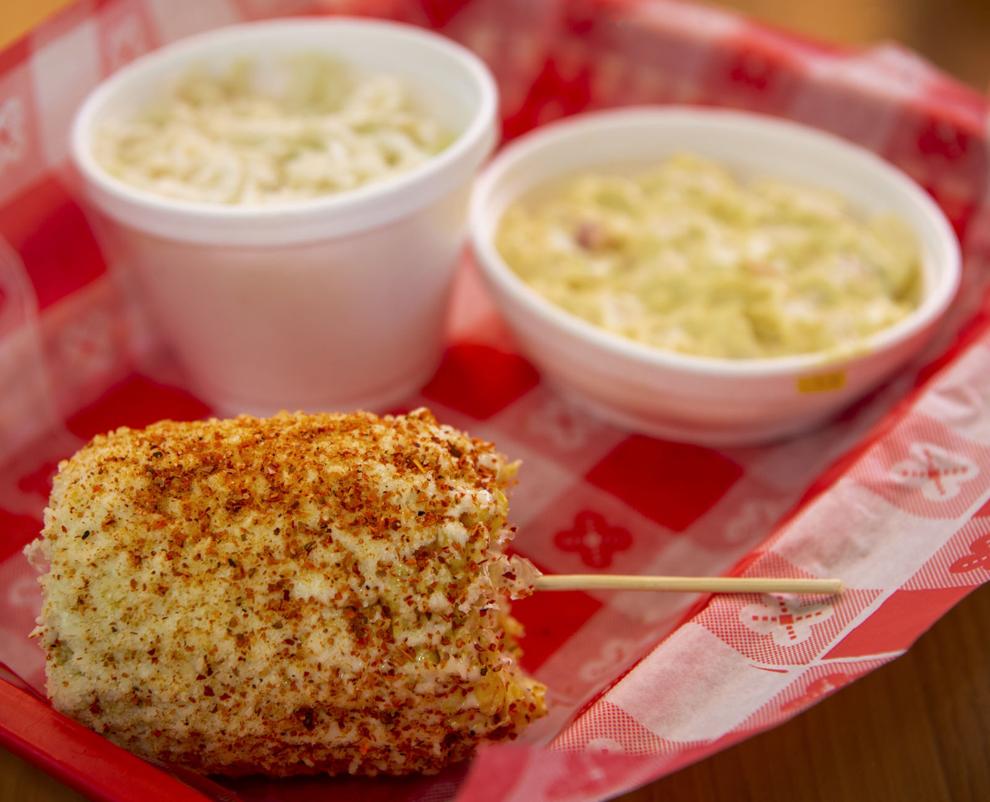 Jeff Korbelik is the winery manager at James Arthur Vineyards, former Journal Star features editor and author of "Lost Restaurants of Lincoln, Nebraska." He's reviewed restaurants for Ground Zero since 1998.