Recently, my wife and I discussed how much we missed Sinbad's, a small Middle Eastern restaurant that operated in north Lincoln. We loved the beef and chicken kebabs and the hummus was heavenly.
To our pleasant surprise, we discovered the food at the new Taj Ali tasted strikingly similar to Sinbad's.
We later learned that was for a good reason: Taj Ali's chef is Ali Al-Basam, the former Sinbad's owner, who also ran Babylon, the Middle Eastern restaurant at 48th Street and Nebraska 2. After closing Babylon, Al-Basam returned to his native Iraq for several years before moving back to Lincoln.
Ali Alboufradi, who's operated Alfourat Grocery at 27th and Holdrege streets since 2005, had a desire to open a restaurant and asked his friend, Al-Basam, to help. The result is Taj Ali, a small gem of a restaurant connected to the U-Stop at 17th and Q streets. It opened in mid-January in the spot that's housed several eateries over the years, most notably Samurai Sam's.
Like Sinbad's before it, Taj Ali offers a variety of Middle Eastern fare, including kebabs, gyros, shawarma (beef or chicken), tikka (chicken or lamb) and falafel. All of Taj Ali's meats are 100% halal (permissible by Islamic dietary laws).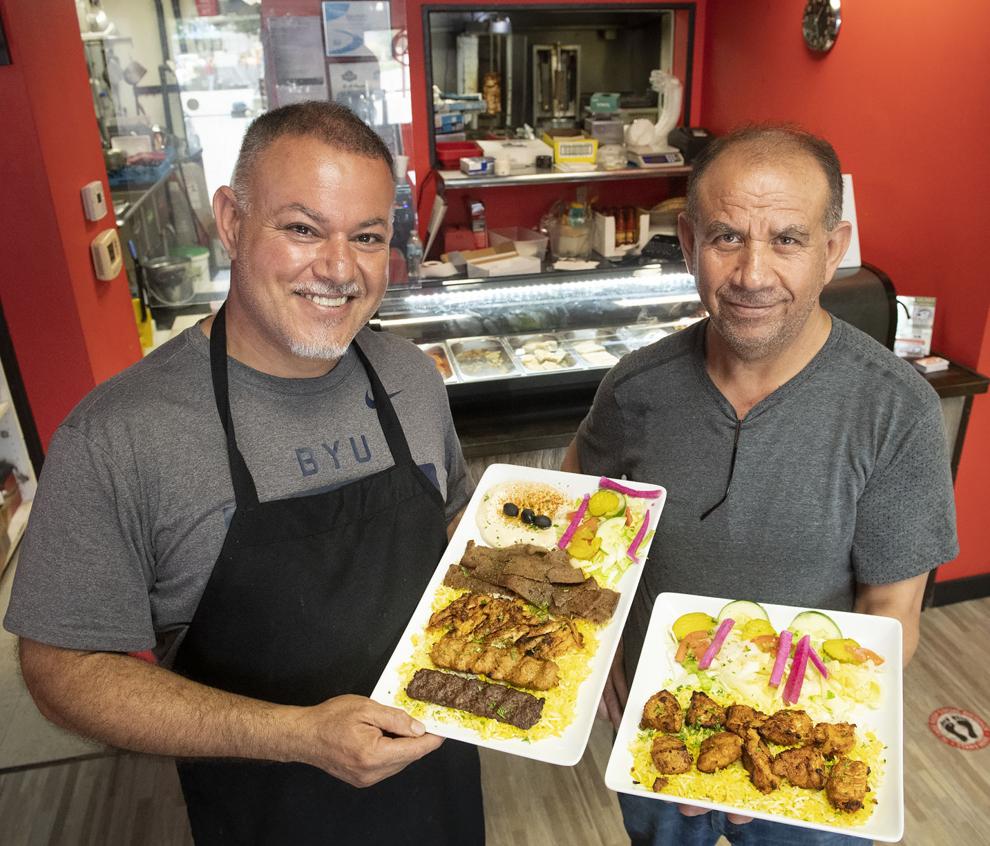 The food is available as an entree with sides and a salad or wrapped in pita bread. Prices are quite reasonable, with most of the sandwiches costing $6.99 and plates at $10.99.
Alboufradi said he loves his location, with its proximity to the University of Nebraska-Lincoln campus and downtown offices. But he's also on the lookout for a bigger spot to open a second Taj Ali that would offer a buffet and a full dine-in experience. The current Taj Ali caters more to the grab-and-go diner.
Food
Al-Basam has a knack for seasoning his dishes. That's what made Sinbad's so memorable for me and is what makes Taj Ali a must-try. The meats -- chicken, beef and lamb -- are all so full of flavor. Al-Basam also has a way with falafel, the large pieces of breaded and fried ground chickpeas, and hummus and baba ghanoush, both of which are extremely creamy and tasty.
On our visit, my wife and I shared the two-person combination plate ($21.99), which allowed us to sample a variety of foods. It featured one beef and one chicken kebab, gyro meat, chicken shawarma, rice, salad, hummus and pita bread. It was quite a bit of food and could have served three easily. We filled the pita bread with meats, salad and hummus to create small sandwiches.
Not surprisingly, Alboufradi said it's one of Taj Ali's more popular dishes. He said the cafe also sells several kebab and falafel plates. The sandwiches are quite popular, too, for those looking for a quick-and-easy meal. Grade: A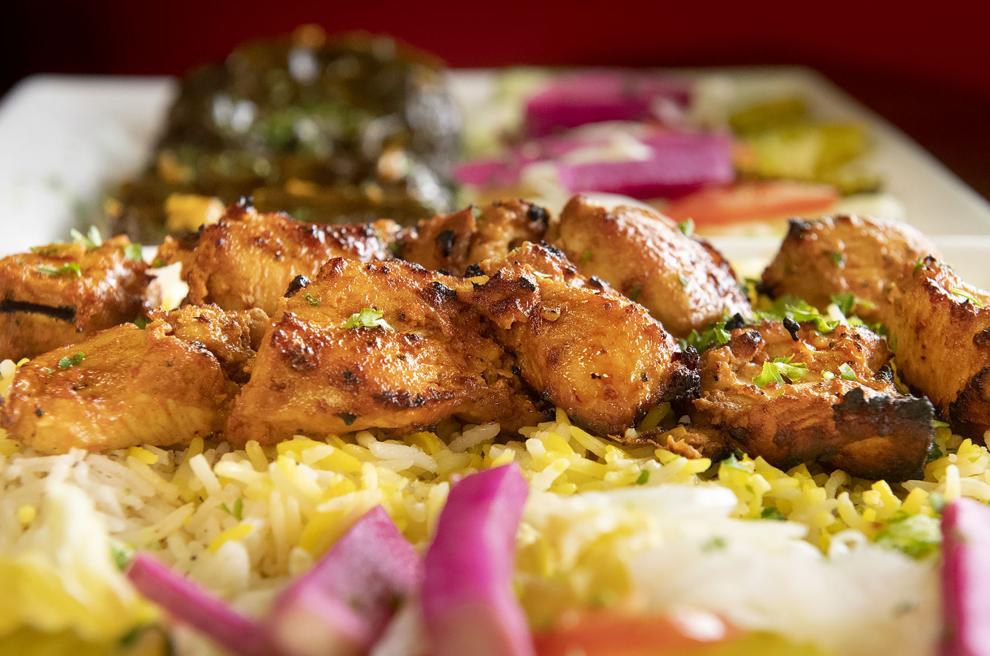 Atmosphere
The restaurant is small, with seating for about 30 folks. The feel is more grab-and-go than a sit-down restaurant. The most prominent feature is the massive lighted menu board, which fills the wall next to the counter. The menu board provides photos of each dish, which is extremely helpful if you're unfamiliar with the Middle Eastern fare. The biggest drawback is a lack of parking, with just a couple of spots out front for patrons. Grade: C+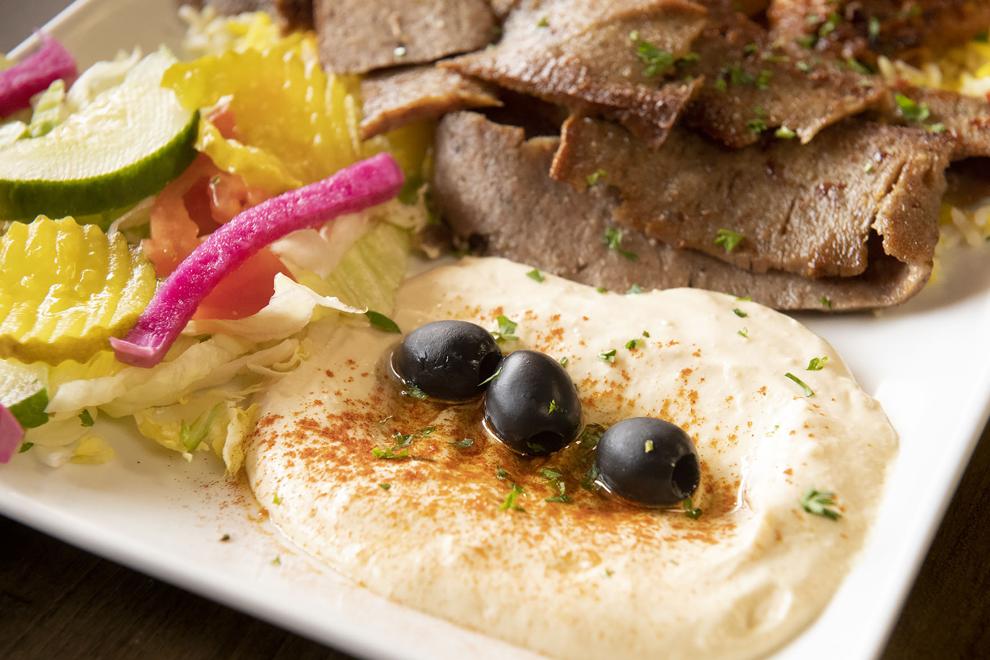 Service
Taj Ali operates as a fast-casual restaurant. Patrons order at the counter and then take a seat and wait for the food to be brought out. Dishes are prepared to order, so wait time varies depending on how busy the restaurant is. Our food arrived about 10 minutes after ordering, but we were the only ones in the restaurant at the time. Taj Ali offers online ordering and delivery. Free hot tea is available to dine-in customers, which is a plus when the weather is frigid. Grade: B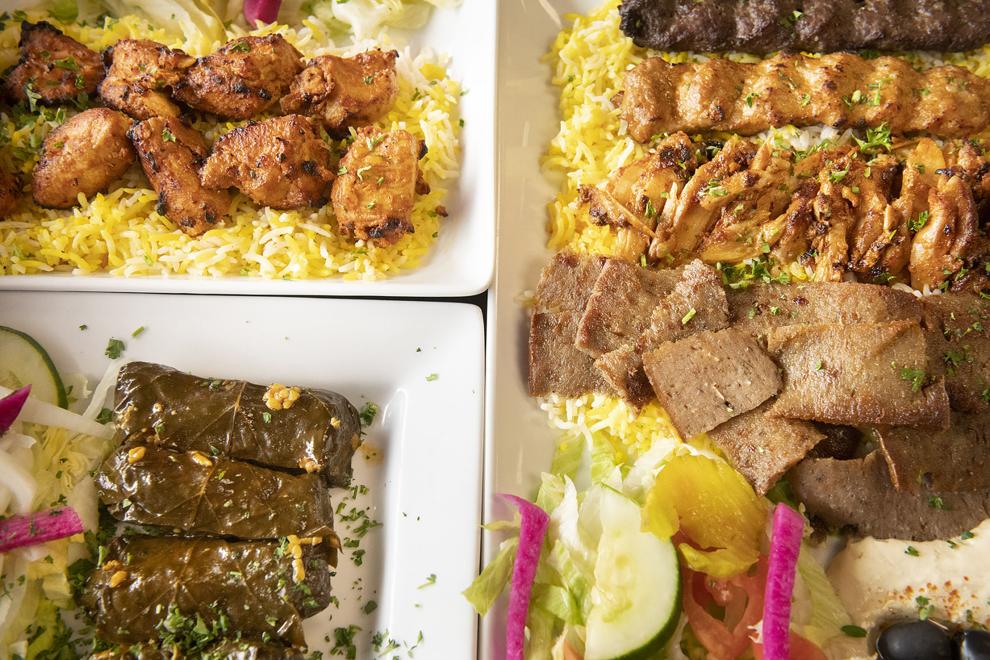 Specialty diets
The restaurant offers vegetarian and vegan options, including five kinds of soup (okra, spinach, lentil, bean and eggplant; $3.50/bowl). Entrees include a dolma plate ($8.99), falafel plate ($9.99) and a falafel sandwich ($5.99). Also available are a tabbouleh salad, hummus and baba ghanoush. Grade: B+
Jeff Korbelik is the winery manager at James Arthur Vineyards, former Journal Star features editor and author of "Lost Restaurants of Lincoln, Nebraska." He's reviewed restaurants for Ground Zero since 1998.