My wife and I chuckled after overhearing the conversation at a nearby table while dining at Cook's Cafe, which reopened in November at a new location at 333 N. Cotner Blvd.
"I can't get used to this new menu," a diner told his companion.
We guessed he was a regular who didn't like change. And, my, oh my, there have been quite a few changes at Cook's over the past two years, with a few more yet to come.
The new menu still features many Cook's favorites, such as the reputed three-egg omelets and hash browns, but a larger kitchen has allowed the cafe to add several breakfast sandwiches and more elaborate fare, such as a variety of eggs benedict, waffles and French toast.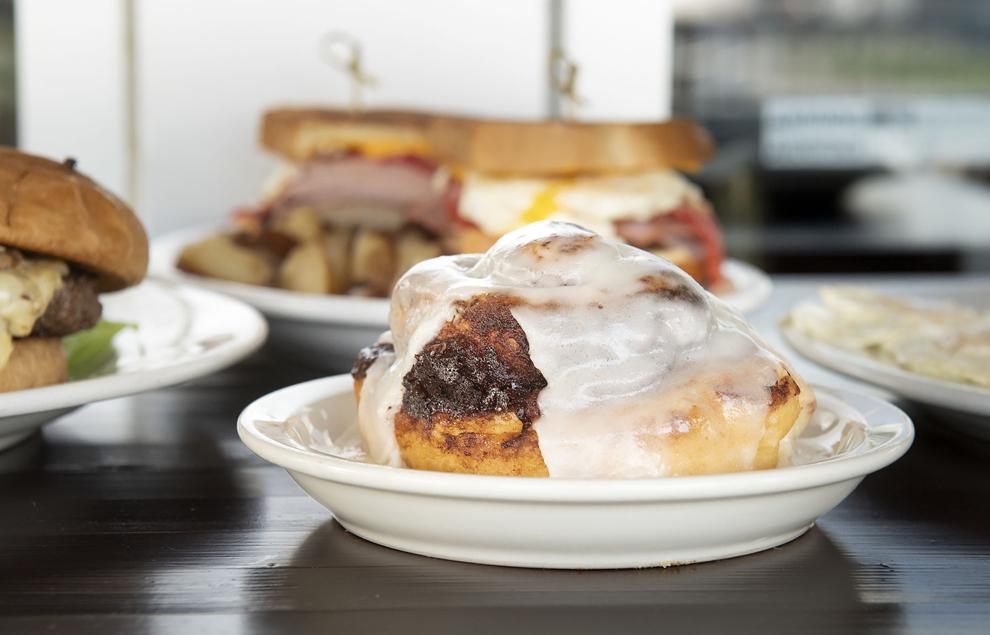 Cook's has been a staple of Lincoln's dining scene since the early 1990s, when Tom Cook opened the cafe at 33rd and A streets. He moved it to the Bethany neighborhood in February 1998, where it occupied the south end of the strip mall at 1300 N. 66th St. Cook sold it to one of his employees, Jessica Simons, in January 2014.
Then came the fire in October 2019. It originated at the north end of the strip mall but caused damage throughout, including to Cook's. At the time, Simons said she planned to move the cafe temporarily, and, possibly, permanently.
She reopened a month later in a much smaller location at 1113 N. Cotner Blvd., but with a new name: Bethany Coffee Shop & Cafe.
"I didn't use the Cook's name because our kitchen was so small, we couldn't execute the menu," Simons said.
Simons brought back Cook's Cafe on Nov. 1, when she relocated both Cook's and Bethany Coffee to the new, larger site, which had been home to several restaurants since 2009, including Two Twins Cafe, Boulevard 333, Chef Karim's Place and M&J's Southern Style Food.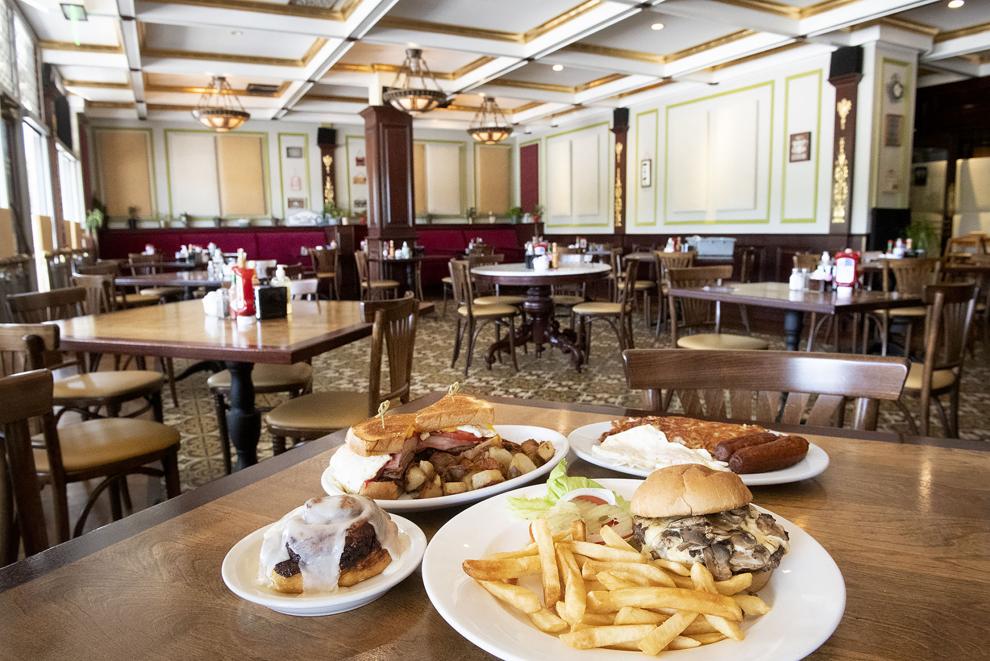 The eye-popping interior, which features ornate tiled floors, gold trim and plush red bench seating, debuted during the transition from Boulevard 333 to Chef Karim's. Cook's Cafe occupies one suite. The Bethany Coffee Shop eventually will operate next door, offering baked goods from Cook's kitchen.
"We combined Cook's and Bethany's menus," Simons said. "That's why we have all the breakfast sandwiches to go along with the legendary Cook's food."
Food
If you haven't been to Cook's in a while, you will want to spend a little time with the new menu. It's huge, with two full pages of breakfast choices ranging from the aforementioned omelets (eight selections) to house favorites (10 selections) to "all things with syrup" (nine selections). That's just the start.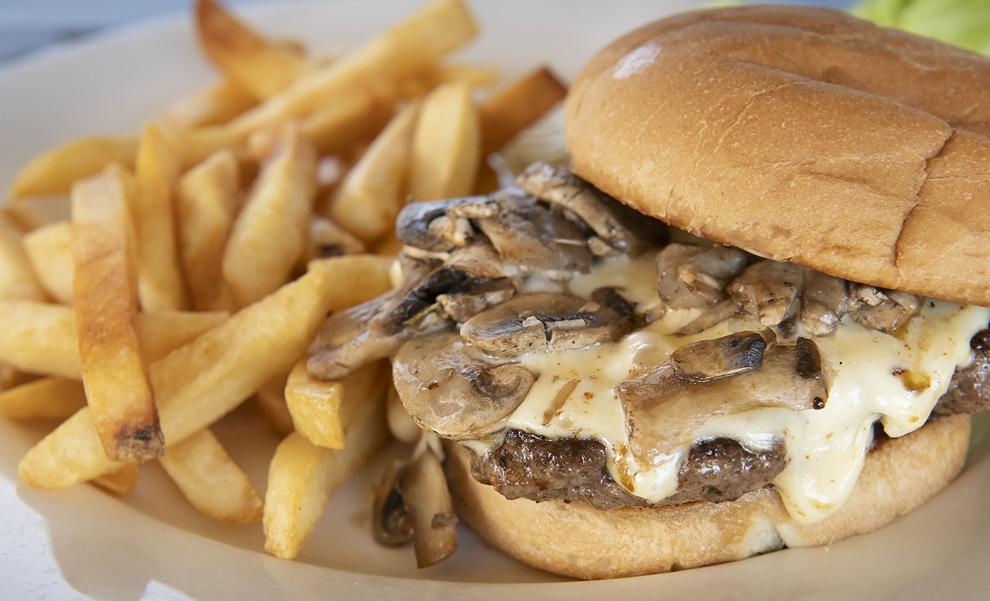 The lunch menu is a mix of sandwiches, burgers and homestyle favorites such as the hot beef sandwich, country fried steak and grilled pork chop. Most breakfast and lunch entrees cost between $9 and $12. Breakfast and lunch are available at all hours.
My wife's favorite is the "Cafe Pigs" ($10), an entree featuring pancakes rolled around link sausages. But, sadly, the cafe was out of links, so she ordered the classic eggs benedict ($10) with a side of fresh fruit. The entrée quickly dashed her disappointment about the links. It was a hearty meal featuring a very tasty piece of ham and a soft egg atop an English muffin lightly covered in a rich hollandaise sauce.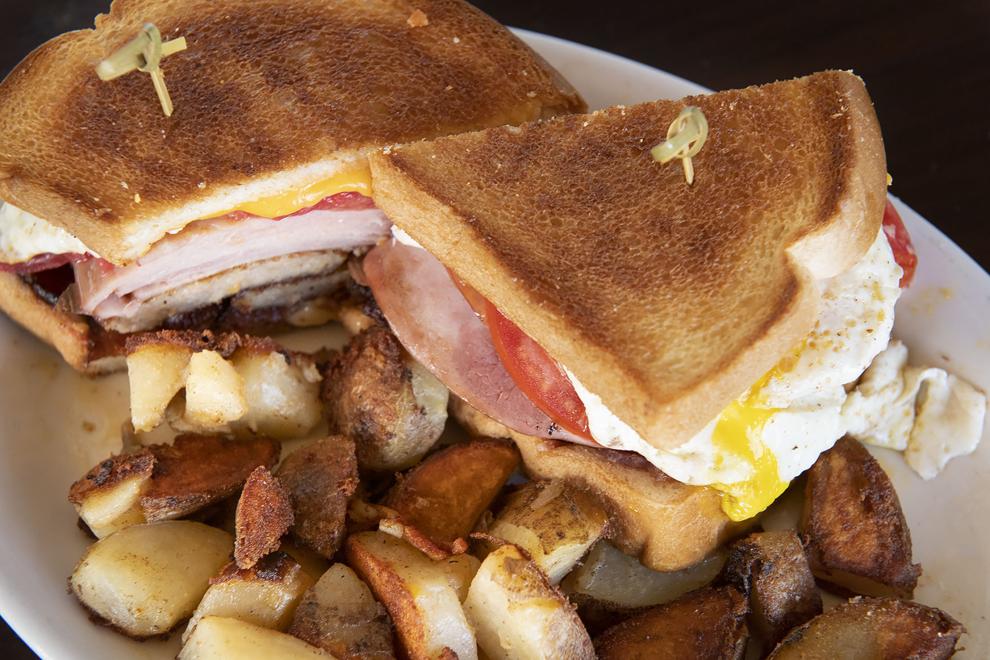 My usual Cook's order is a three-egg omelet with hash browns ($2 extra), but I tried something different this time: chicken and waffles ($10). The entrée consisted of three fried chicken tenders and two eggs atop a Belgian waffle and drizzled with honey. The tenders, most likely, came from a restaurant supply store. They were thin, lightly breaded and adequate. The waffle was homemade, light and fluffy.
The entrée is one of three waffle choices, which also include the house favorite stuffed waffles breakfast ($10), which intrigues me. Patrons can choose two "stuffings" from a list that includes blueberries, bacon, Nutella, peanut butter and chocolate chips. The dish is served with two eggs. Grade: A-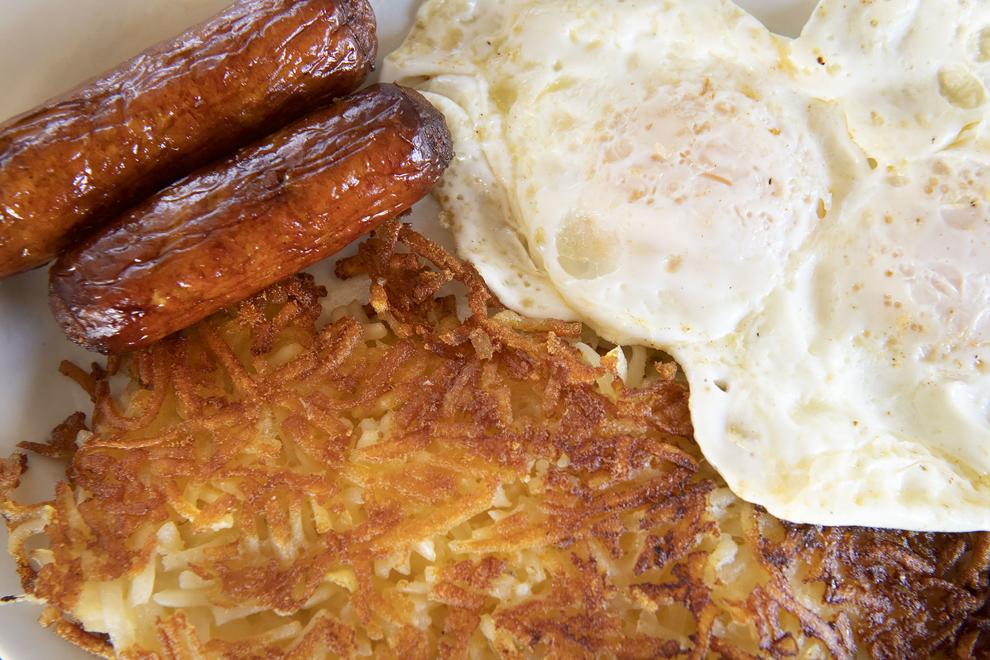 Atmosphere
Part of Cook's charm has been its small-town diner feel. While the new digs are much fancier, Simons has attempted to keep the mom-and-pop atmosphere with the decor, bringing in some of the cafe-themed signs from the old location.
She's also made some dramatic improvements, including adding shades to block the intense morning sunlight and covering the walls with sound boards to soak up noise, which, when busy, can be intense. The new place also has outdoor seating available on a large patio out front. Grade: A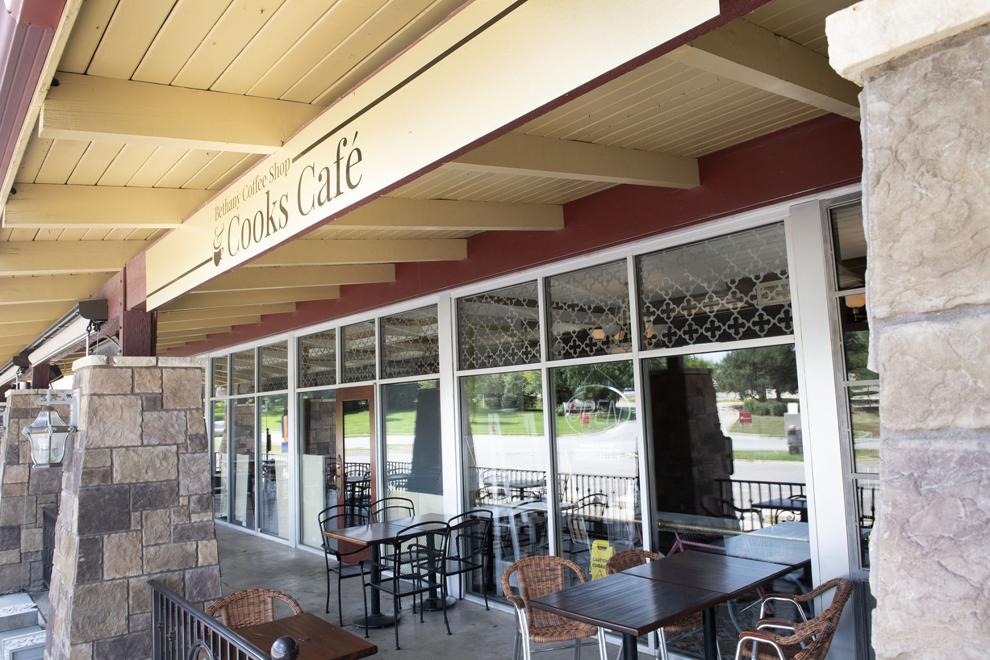 Service
No complaints here: Cook's prides itself on service. We visited on a semi-busy Monday morning. We grabbed a seat at the back and were helped promptly. We started with coffee ($2/cup). Cook's used to include coffee as part of the order, but the cups are still bottomless. Our food arrived 12 minutes after ordering -- quick.
The only disconcerting thing is parking. The lot is small and narrow, and getting cars, especially bigger vehicles, in and out takes some patience and maneuvering. On busy mornings, the spaces fill up quickly. Grade: A
Specialty diets
The larger menu means Cook's has more options for non-meat eaters, including such fare as avocado toast ($9), garden breakfast sandwich ($9), veggie benedict ($11) and veggie ($7.50) and California ($10) omelets. The breakfast menu also features waffles and pancakes. The lunch menu isn't as accommodating, with only a grilled cheese sandwich and a couple of salads as vegetarian options. Gluten-free dining is noted, so check with servers before ordering. Grade: B
Jeff Korbelik is the winery manager at James Arthur Vineyards, former Journal Star features editor and author of "Lost Restaurants of Lincoln, Nebraska." He's reviewed restaurants for Ground Zero since 1998.