For those who still pine for Tony & Luigi's, Lincoln has a new restaurant that is on par with the legendary Italian steakhouse. And while the city has its fair share of wonderful restaurants, Casa Bovina is staking a claim as the best among them. 
It's really that good, from its mouth-watering aged steaks to a wonderful selection of seafood (halibut, salmon, seabass) and turf (lamb, duck) selections.
The plating of each dish is immaculate and intricate. So much so, you will want to take photos before diving in and eating. I told my wife, Rebecca, that I felt like we were in an episode of "Top Chef." The food was that amazing and that eye-popping.
Opened in September 2020 at 4841 N. 84th St., Casa Bovina is part of locally owned Great Plains Beef, which launched the restaurant and the Mercato, a retail store and butcher shop, at the same time. The restaurant sits above the store at the site near the Lancaster Event Center.
Great Plains Beef is the leading purveyor of premium Certified Piedmontese beef. Piedmontese cattle are an Italian breed known for producing tender beef that's lower in cholesterol and saturated fat. The Peed family, which owns Sandhills Global, started raising Piedmontese cattle in the early 2000s and formed Great Plains Beef in 2009.
The team behind the restaurant/retail store includes Nick Munger (retail manager), Tony Incontro (butcher/salumist), Ben Maides (executive chef), Jordan Reed (general manager) and Lucas Severson (butcher).
Maides, a James Beard Award semifinalist who co-owns Au Courant in Omaha, has since moved on from Casa Bovina. The current executive chef is Zach Midgett, who came to Lincoln from The French Laundry, a restaurant in Napa Valley, California. Midgett and chef de cuisine Todd Abboud, a Nebraska native who last worked as chef de cuisine at Le Cirque in Las Vegas, are responsible for creating and executing Casa Bovina's current stellar menu.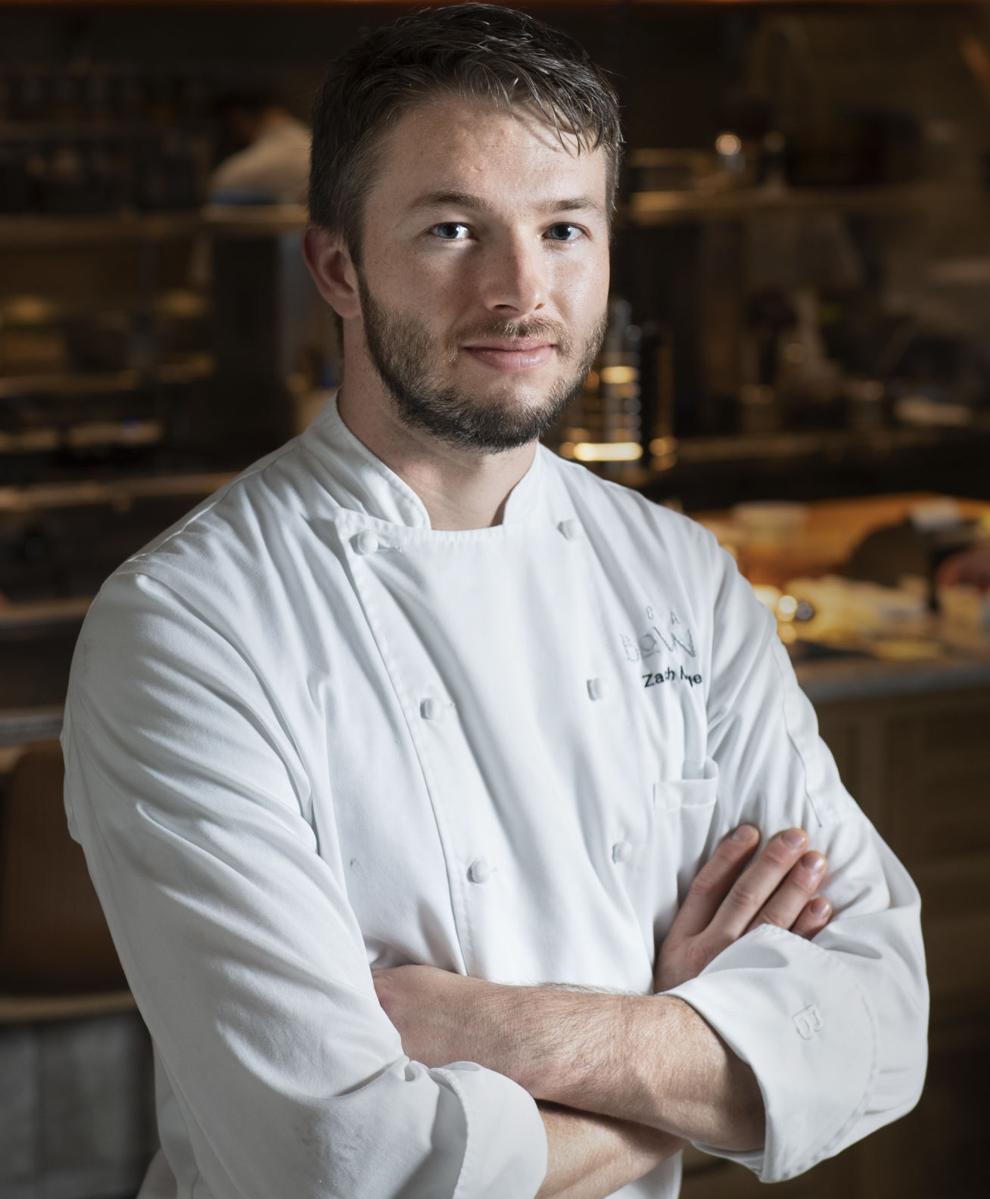 Casa Bovina began with Friday and Saturday evening service only, but has since expanded to six days a week (5-10 p.m. Tuesday-Sunday).
Food
Patrons can choose among three dining options: a seven-course tasting menu ($110 per person) or the core menu featuring pasta, steak, seafood and turf entrees, ranging from $22 to $72.
The tasting menus rotate often and usually include bread, appetizer, salad, pasta, two entrees and a dessert. Wine pairings are available with the tasting menus for an additional charge.
Midgett told me the core menu is expected to change a bit, too, with the arrival of fall. Steaks, of course, are the restaurant's specialty. The menu currently features six cuts, including a bourbon ribeye ($72), which Midgett said is aged 45 days and bourbon-brushed weekly. It's a house favorite.
Sadly, having suffered a heart attack earlier this year, I'm not allowed large quantities of red meat. Fortunately, Casa Bovina's seafood options are excellent. I ordered a perfectly prepared halibut ($33), which featured summer squash, tomatoes and beurre blanc (a rich French cream sauce). My wife selected the duck breast ($29), plated with spinach, onion, cherry and a tasty elderberry jus. The duck, like the halibut, was perfectly cooked, just the right amount of pink on the inside.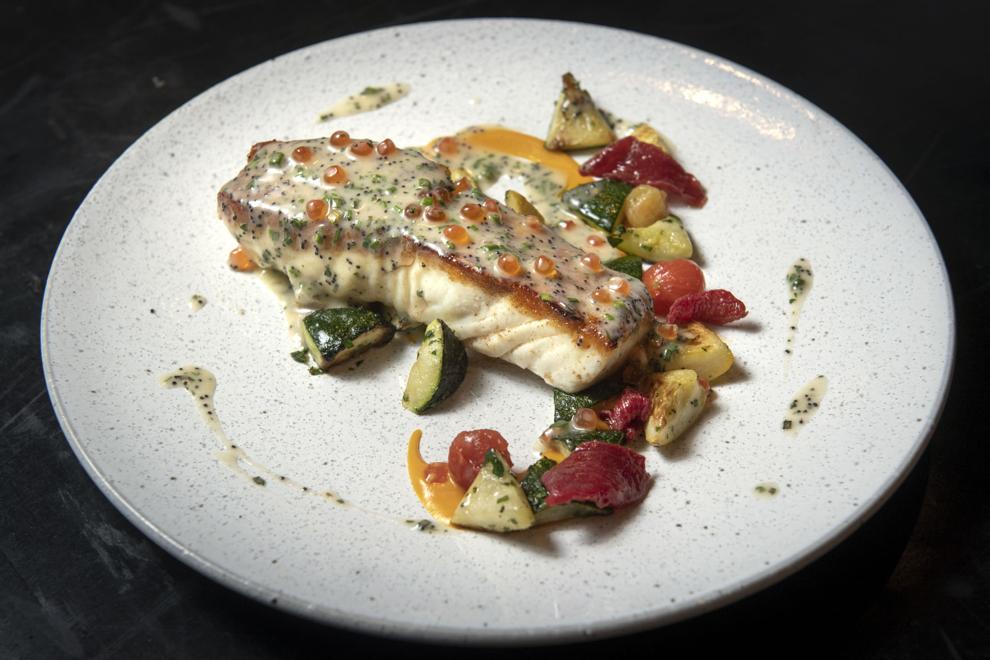 We finished our meal with dessert -- a rich chocolate cake ($10) -- and coffee. The dessert menu changes often, but features gelatos and macarons as staples. Grade: A+
Atmosphere
The restaurant, as noted before, sits on the second level, with access via stairs or an elevator. A sign outside the restaurant politely asks gentlemen to not wear ball caps inside, which I wholeheartedly support. But it's loosely enforced. A fellow next to our table didn't remove his.
The dining room is large and contemporary, and, despite all the hard surfaces, isn't terribly noisy when full. The kitchen is at the back of the restaurant and is open. The bar sits along one wall and offers seating for singles and couples without reservations.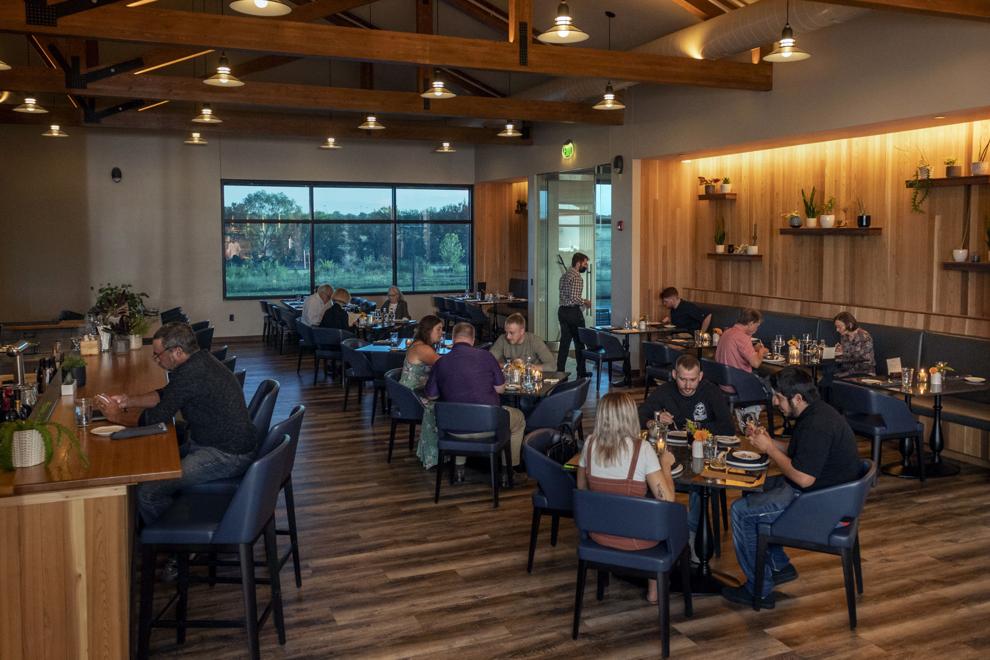 Because the restaurant is so open, diners can enjoy the "shows" that occur at some of the tables. Those are the diners who ordered tajarin ($23), a pasta dish which is finished tableside with melted gran kinara cheese. Grade: A
Service
Impeccable. Our server, Pat, took time to explain how the tasting menu worked and offered suggestions from the core menu. We started with drinks, which arrived promptly after ordering, about the same time the amuse-bouche (a free appetizer from the kitchen) did. Entrees, dessert and coffee followed in a timely fashion.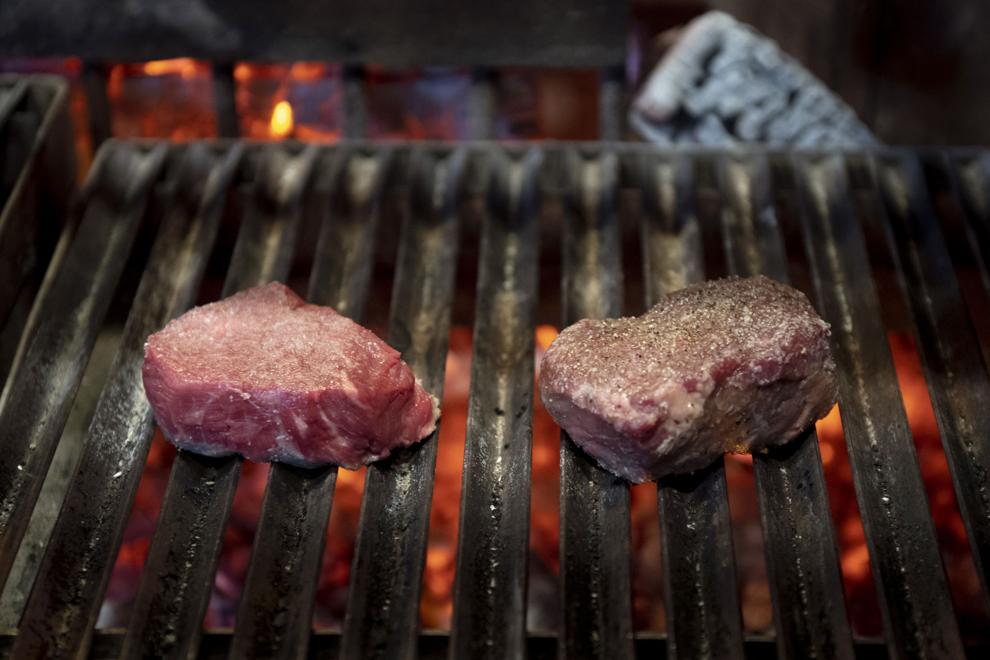 Reservations are encouraged, and considering how busy the restaurant's been -- even on weeknights -- they are pretty much a requirement. Plan ahead. Casa Bovina is becoming a special occasion destination (reminiscent of the way Tony & Luigi's used to be). We were asked more than once if we were celebrating anything special. Grade: A
Specialty diets
The current menu includes two pasta dishes without meat: cavatelli ($22, parmigiano and creamed leek) and sweet corn risotto ($22) as well as three sides ($12 each, mixed mushrooms, potatoes and burrata cheese and focaccia bread). The menu doesn't note gluten-free dining, but several of the meat entrees include vegetables as a side. Check with servers. Grade: B