There are two ways to develop the knowledge and skill to become a chef. And both can result in quality culinary artists.
One is by attending a culinary school where through study and training, a professional chef can be produced. The other is trial-by-fire – the jumping into a kitchen and via direct experience and the mentoring of other cooks, a chef can be molded.
Rinzin Wangchuk chose the latter.
Wangchuk – the owner and chef of Tandoor Indian Cuisine – arrived in New York City from Bhutan with his brother some 40 years ago. In 1979, he got a job as a kitchen helper in New York City's Indian Oven. Wangchuk developed his skills and became a cook at the restaurant. Then in 1984, he arrived at Omaha's Indian Oven as an established cook.
He returned to New York's Indian Oven as a chef in 1987, and two years later after the New York restaurant closed, he was once again preparing Indian fare for Omaha diners at the Indian Oven.
In 1990, Wangchuk traveled down Interstate 80 to Lincoln to bring his talents to The Oven's kitchen. In 1994, he was associated with Taj Mahal preparing dishes for its customers.
For the past 20 years, he has been creating dishes that satisfy his customers' palates at Tandoor, which opened its doors in August 1999.
Wangchuk said that his customer base essentially consists of regulars – those who became accustomed to his dining creations at previous restaurants and followed him when he opened Tandoor.
"I know lots of people, and my customers have followed me," he said. "They know me and I know them, and they know what they will get [when they eat at Tandoor]. They like to come because of our friendly atmosphere … they feel comfortable here and know us."
According to Wangchuk, the restaurant's lunch demographic is primarily business professionals, with families making up the bulk of the dinner dining crowd. He said that weekends are his busiest times.
Wangchuk said that Tandoor's menu has had very few changes since the restaurant opened. There have only been one or two times during the two decades when he has had to adjust the menu pricing, but feels that his pricing is very fair.
Wangchuk has several personal dining creations that are standards on the menu such as wangchuk chicken, wangchuk tuna and bhutanese chicken.
"Customers sometimes like something a little different, so I have tried to create some unique dishes for them," he said.
Wangchuk's chef specialty dishes are indicated on the menu, along with notations for dishes that are spicy, vegan and dairy-free.
Tandoor's dinner menu opens with nine appetizers ranging from $2-$10, including Mulligatawny soup, 12 oz./$3 or 16 oz./$4; aloo chaat (potatoes with onions, jalapeños, spices and tasty tamarind juice), $3; and vegetable and meat samosa, $3 and $3.50, respectively. Bread offerings number 13, ranging from $2-$5 and include a variety of naan and paratha choices.
Nine tandoori choices ($12-$25) include a customer favorite: chicken tandoori (chicken on the bone, marinated in yogurt and spices), half $10/full $16; as well as two chef specialties: wangchuk chicken (tender chunks of chicken marinated in a mixture of Asian and Indian spices and roasted in the tandoor – sweet and spicy), $12; and wangchuk tuna (chunks of tuna marinated in a mixture of Asian and Indian spices and roasted in the tandoor – sweet and spicy), $16.
There are 17 different chicken options costing $12-$12.50. These include popular customer requests: chicken tikka korma (boneless chicken cooked in a creamy red sauce, $12; chicken tikka madras (boneless chicken cooked in a mild sauce with tomatoes, potatoes, red pepper and coconut milk and roasted in the tandoor), $12.50; and bhutanese chicken (tender chicken pieces stir-fried with onions, carrots and bell peppers), $12.
If one likes lamb, there are 10 different dishes at $14.50 each. Included are lamb korma and lamb madras, lamb vindaloo (cooked in a highly spiced tangy sauce with potatoes) and lamb akbari (chunks of tender lamb cooked with dates, apricots, prunes and jalapeños and flavored with spices – sweet and spicy hot).
The restaurant's three beef dishes are: keema aloo matar (ground beef, potatoes and peas cooked with spices), $13; bohti kebab (juicy strips of steak marinated in Chef Rinzin's special blend of mouth-watering spices), $15; and seekh kebab (ground beef with onions, cilantro, garlic, ginger and spices, wrapped onto a skewer and roasted in the tandoor), $13.
There are 12 seafood choices on Tandoor's menu, all at $16 each. Among the options are shrimp curry (cooked in a thick curry sauce); salmon madras (fillets cooked in a mild sauce with tomatoes, red peppers, potatoes and coconut milk); and tuna bhuna (with sauteéd onions, peppers, tomatoes, jalapeños and ginger/garlic paste).
Six rice specialty dishes cost $11-$16. Among the choices are: king shahjahan biryani (boneless chicken cooked in spiced rice with cashews and raisins, and garnished with a sliced egg), $12; mumtaz biryani (rice cooked with chicken, lamb, shrimp, cashews and raisins, and garnished with a sliced egg), $15; or navrattan biryani (a vegetarian delight – rice cooked with mixed vegetables, raisins and cashews), $11.
A wide array of 18 vegetarian dishes at $11 each include: malai kofta (cheese rolls filled with onions, green herbs and cooked in a traditional creamy sauce); rasedar aloo choley (chickpeas and potatoes cooked in gravy with jalapeños and spices); thimphu vegetable (cauliflower, bell peppers, mushrooms, potatoes, tomatoes and jalapeños, cooked in a creamy yellow sauce); mah dal (red kidney beans and black lentils cooked with tomatoes, ginger, spices and garnished with garlic fried in margarine); and saag paneer (mustard greens and homemade cheese, cooked with spices).
"Over the years, our customers have come in with their families … their children. And now those children are coming in with their families and children," Wangchuk said. "They have known about Tandoor for many, many years and like us."
Obviously, Wangchuk has a winning recipe for success, as well as for tasty Indian dishes.
Top Lincoln Asian, African and South/Central American restaurants
1. The Oven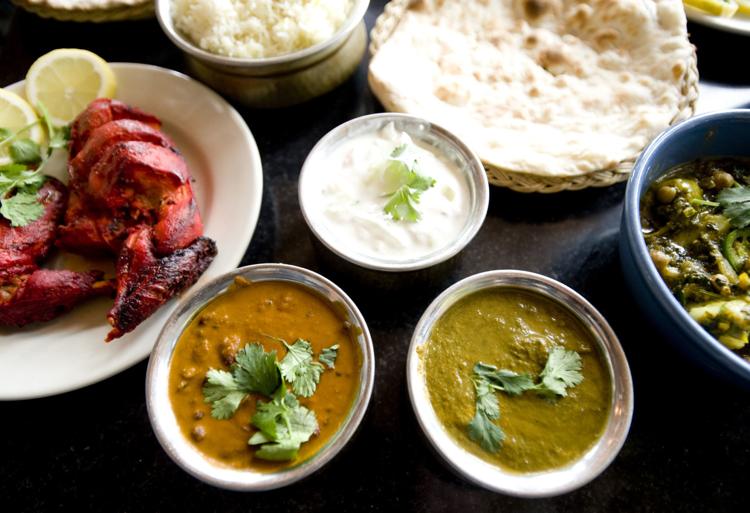 1. The Oven
The Oven, simply, is one of Nebraska's premiere restaurants.
In the Haymarket since 1988 and east Lincoln since 2007, the popular Indian restaurant excels on all levels: menu (food and wine), atmosphere and service. I even recommend it to those who aren't sure about Indian food, because I used to be one of those people. I tell newbies to order the chicken or fish tikka, a mild dish that offers a tasty introduction to food prepared in a tandoor oven.
Ngawang Rinchen owns both Oven locations. He came to the United States in 1979 and worked as a chef in an Indian restaurant in New York City. In 1988, he became the head chef for The Oven — the first restaurant in the "new" Haymarket district — and later took it over.
The menu is a nice mix of lamb, chicken, seafood and vegetarian entrees. The Oven consistently ranks as one the best places for vegetarians in town. Most dinner entrees are served with rice and choice of soup or salad. I highly recommend The Oven's mulligatawny, a traditional Indian soup of pureed lentils, flavored with spices and garnished with rice and fresh coriander. I like to squeeze lemon into mine.
Several years ago Rinchen upped the Oven's game, amassing a wine collection that is one of the best statewide (check out his cellar at the Haymarket location). So impressive, Wine Spectator annually recognizes the Indian restaurant for its collection.
Details: 201 N. Eighth St. and 4101 Pioneer Woods Drive, 402-475-6118 and 402-488-0650, theoven-lincoln.com
2. Stur 22 Caribbean and African Kitchen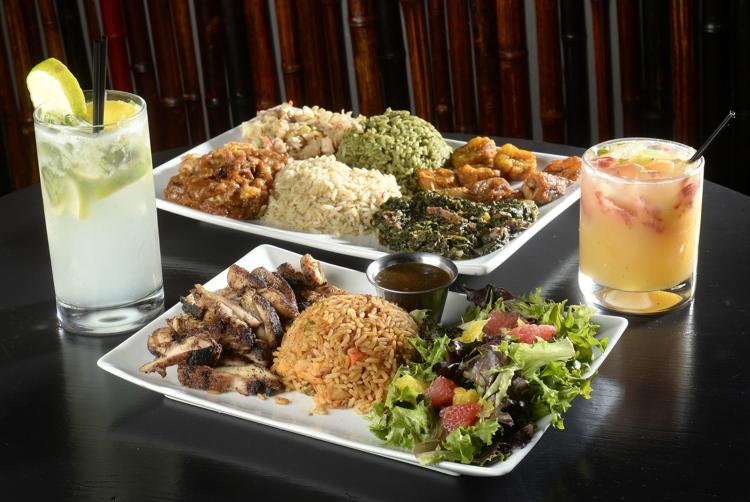 2. Stur 22 Caribbean and African Kitchen
Potentially the best restaurant to open in Lincoln in the past two years, Stur 22 offers a unique dining experience with a menu that is small but fantastic.
Stur's vibrantly spiced, slow-cooked meats literally dissolve in your mouth (I'm a big fan of the coconut curry oxtail), and the meals come in perfect portions — something to consider after a hearty Thanksgiving dinner. The ability to mix and match rices and sides gives the menu added variety.
Don't be nervous if you've never tried African or Caribbean food. It's remarkably approachable at Stur, and the staff is always ready with recommendations. 
And don't scoff at the drinks, which alone are worth a visit, even if you don't typically like fruity mixtures. These cocktails manage to boast big flavor without the overwhelming sugariness you might expect.
3. Pho Nguyenn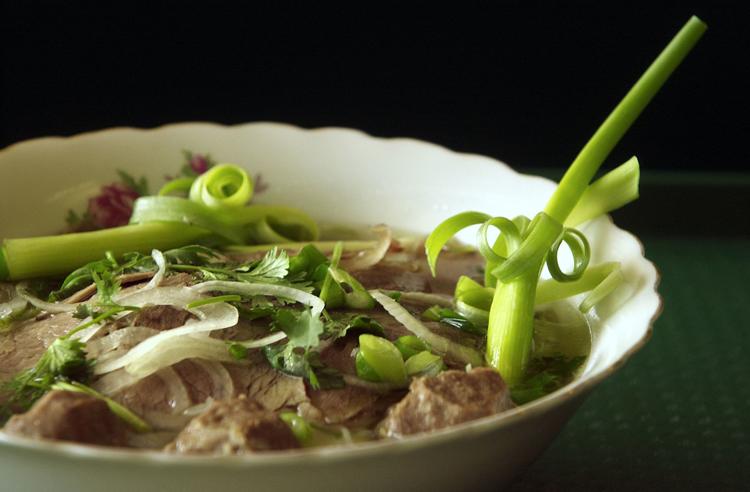 3. Pho Nguyenn
Lincoln has its fair share of Vietnamese restaurants, but there seems to be just one where most diners go for pho — that's Pho Nguyenn on North 27th Street. Family-owned since 2002, the strip-mall restaurant draws folks from all over town for the steaming hot, noodle soup.
Served with sides of fresh, basil, bean sprouts, jalapeno peppers, pho is available in three different sizes and in different combinations. Personally, I like the one with all the meats, including tripe, which tends to turn off most folks. But I love it. My journalism friends, Joe (Duggan) and Eric (Gregory), like to doctor theirs with chili paste and hot sauce, while I prefer to sweeten mine with a hoisin sauce. However you like it, the noodle soup is a perfect treat on a cold winter day.
Details: 611 N. 27th St., Suite 5, 402-477-2058
4. Blue Orchid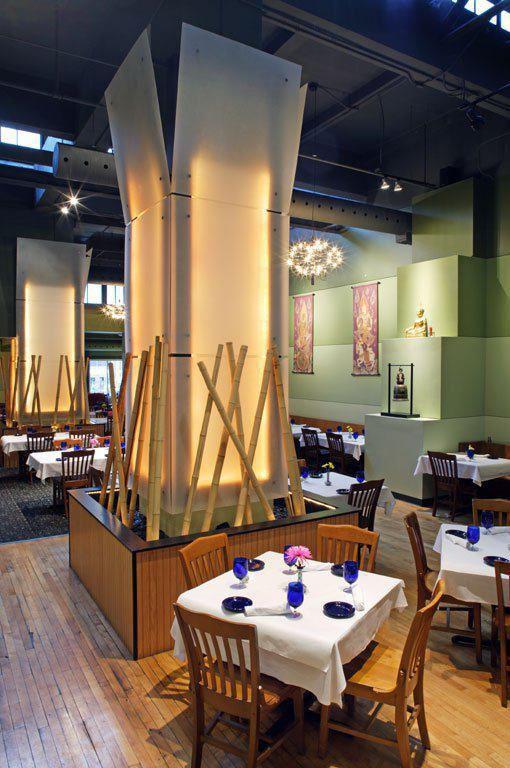 4. Blue Orchid
This downtown Thai restaurant has it all — ambiance, authenticity and dishes diners can count on to deliver a consistent taste time after time. Open for lunch and dinner, Blue Orchid's menu is versatile and flavorful with plenty of options for both meat-eaters and vegetarians.
The panang curry and the Pad See-Ew can't be topped — and the yellow curry is a delight with its big chunks of carrots and the staff's willingness to sub in other veggies. Leave room for Tom Kha soup or an appetizer. The chicken (or tofu) satay will have you licking out the bowl of dipping sauce.
Did we say Blue Orchid had it all? That was a lie. Parking can be an issue, so circle the block or find yourself a parking garage.
Details: 129 N. 10th St., 402-742-7250
5. El Chaparro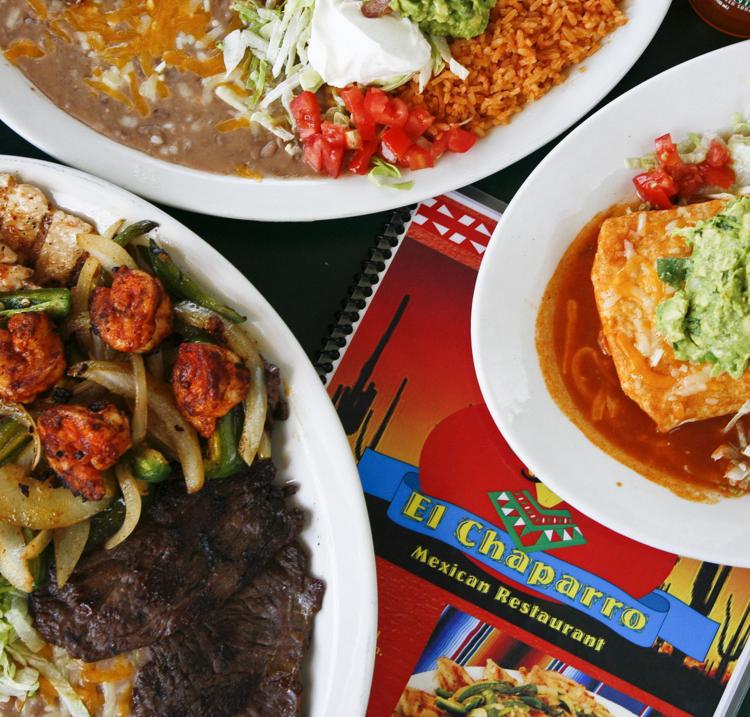 5. El Chaparro
In a city increasingly filled with Mexican restaurants, El Chaparro stands out for what it isn't. It's not an upscale fusion of Mexican and fine-dining fare. And it's sure not fast food. Rather, it's an unassuming spot that reminds me of places that used to be found all over Austin, Texas, but are rapidly disappearing due to gentrification.
There's nothing all that unusual about the El Chaparro menu: It's a standard lineup of burritos, enchiladas, tacos, tamales, tortas, quesadillas and plenty of steak, pork and shrimp dishes. But they're all served quickly and never less than good. The carne asada, in particular, earns raves.
Perhaps the most telling observation I can bring from El Chaparro comes from multiple visits, where members of my group were the only English-only-speaking diners. That's always a great sign.
6. Mr. Hui's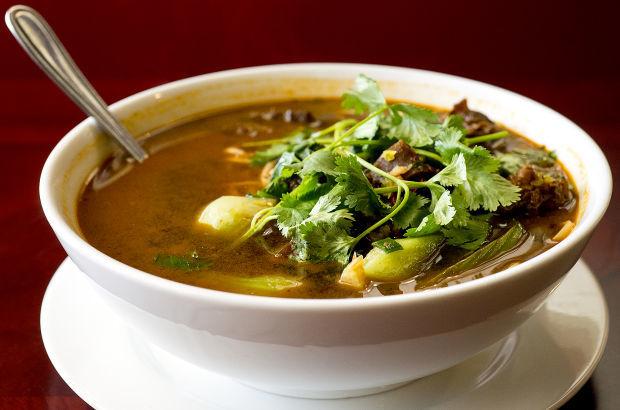 6. Mr. Hui's
A while back, I joined a group at Mr. Hui's for a post-art-opening meal. With at least a dozen dishes on the table, we got a wide-ranging sampling of the Chinese restaurant's offerings — and this reaction from dyed-in-the-wool New Yorkers: "This is better Chinese than we can get in New York."
That may be something of an overstatement. But it's evidence of the quality and authenticity of Mr. Hui's food. There's some American Chinese favorites on the menu, e.g. sweet & sour chicken and General Tso's chicken. But it's mostly real-deal fare, including more exotic dishes like sizzling frog legs and spicy intestines (pork) in hot pot. There's also a full line of milk teas.
Favorites include a seafood clay pot, Taiwanese pan-fried noodles, Hui's Crazy Spicy Chicken (lots of jalapeno in that one), salted crispy chicken and salted crispy frog legs, fish filet in bean sauce and Taiwanese-style braised pork.
7. Vung Tau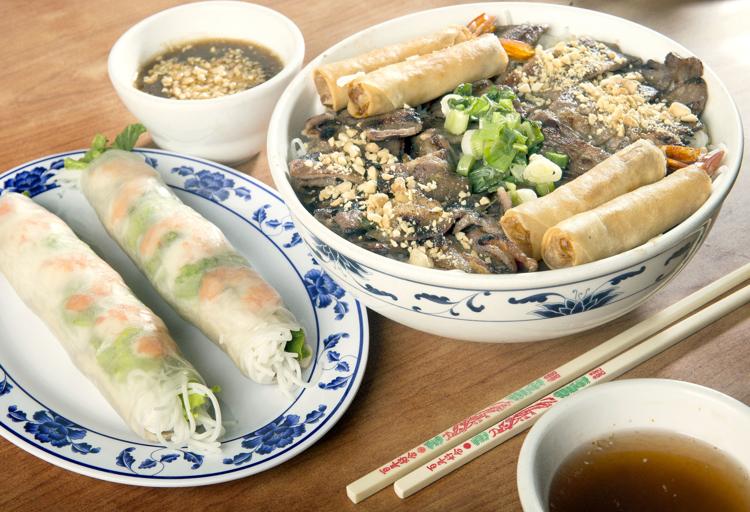 7. Vung Tau
Yes, our top 10 list includes two Vietnamese restaurants within a few blocks of each other. Lincoln's offerings are that good.
Vung Tau distinguishes itself with its savory broth, grilled pork entrees and succulent chicken, which provide an entry point to this kind of food for folks who prefer to avoid red meat. (Go for the standard beef pho this winter, and come back in the summer for chicken and egg roll vermicelli.)
If you haven't been to Vung Tau in years, and were turned off by the drab interior, it's worth trying again. A fairly recent remodel opened up the dining room and added some nice decorative flourishes.
Details: 2708 Y St., 402-438-9959
8. Blue Sushi Sake Grill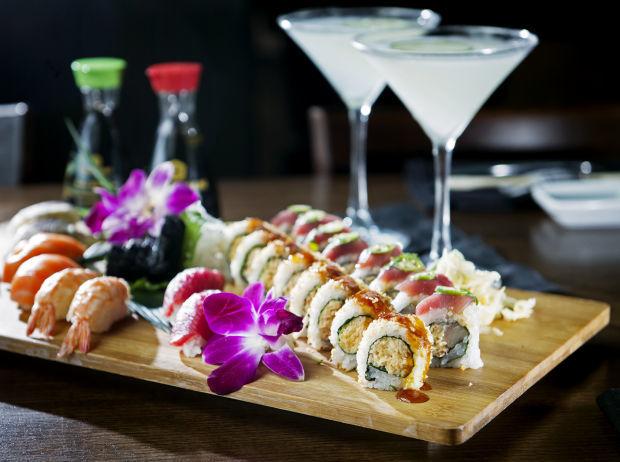 8. Blue Sushi Sake Grill
The very fact that an Omaha-based sushi chain is preparing to open its 13th location in its eighth state is an indication that Blue has plenty of fans. 
But that's also no surprise: Blue's menu is well-executed from top to bottom, packed with variety, and friendly to diners of all culinary stripes, restrictions and inclinations. Its Lincoln location, which opened in the Haymarket four years ago, boasts a laid-back yet contemporary vibe that makes it a great place for a date or night out with friends before a show at Pinnacle Bank Arena.
A word of advice: Go for happy hour, one of the best in town.
9. Issara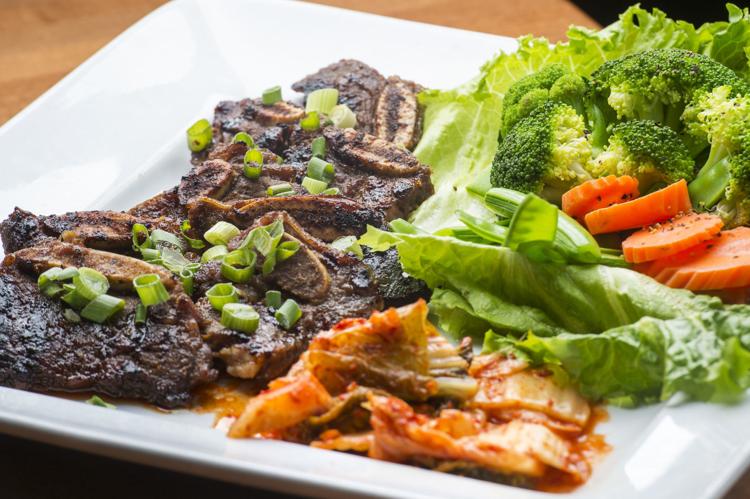 9. Issara
If you've somehow eaten through the menu at Blue Orchid, or want something slightly different, check out its sister restaurant, Issara.
Issara's menu includes an impressive array of flavors from other Asian cuisines, while keeping one foot in its distinctly Thai origins. The royal duck curry is one of my favorite dishes anywhere in Lincoln. (Be warned: It's spicy.) Other menu items, including the Thai rolls and Asian delight, will be familiar to Blue Orchid lovers.
Here's another place with a bar as boast-worthy as its kitchen. Issara's cocktails are often inspired. And the restaurant as a whole manages to feel more formal than its downtown counterpart, despite Blue Orchid's inherit advantage with its location in the Grand Manse.
10. Habibi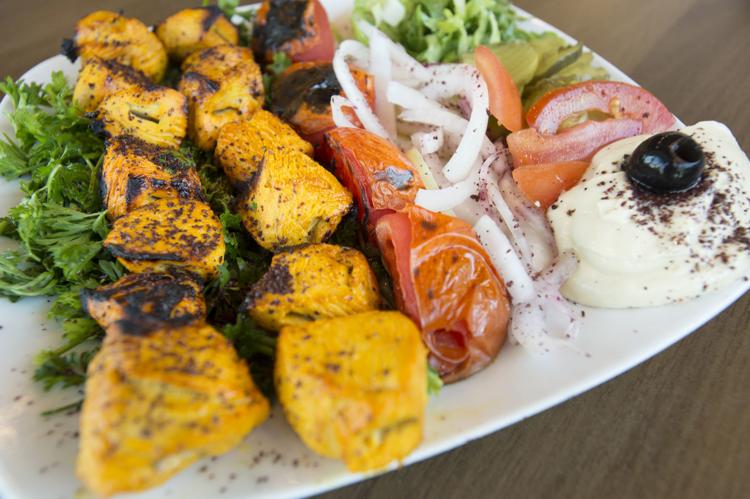 10. Habibi
Since opening in the summer of 2017 in north Lincoln at 82nd and Holdrege streets, Habibi quickly has become the go-to place for Middle Eastern food. That's because its menu is extensive, ranging from chicken and beef kabobs to vegetarian falafel to the ever-popular gyros.
Well-seasoned and plentiful are the best way to describe Habibi's meats. My wife and I remarked on the flavor of the beef and chicken shawarma as well as the beef kabob we tried on recent visits. We also enjoyed the falafel — breaded and deep-fried ground chickpeas. The falafel breading was light and not overbearing. And the tzatziki sauce served with each dish proved to be some of the best we've tried.
Details: 8222 Holdrege St., Suite 10, 402-475-0066
11. Asmara Restaurant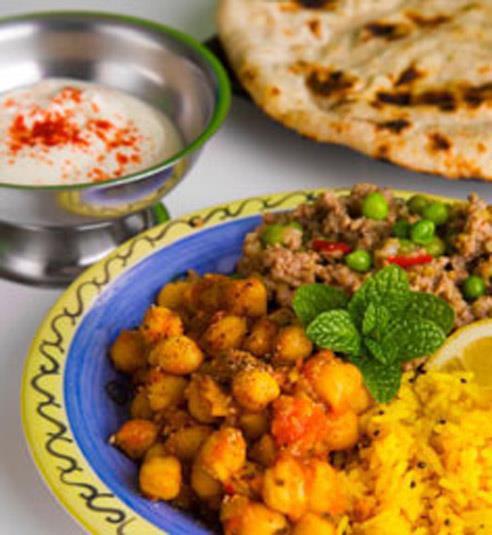 11. Asmara Restaurant
You want authentic, you got it at this North 27th Street eatery that brings food from the Horn of Africa to Lincoln.
Asmara, once called Ajora Falls, has a relatively small menu of beef, lamb and chicken home-style stews along with plenty of vegetables, including a mixed plate with all the restaurant's offerings. The dishes are all served on injera, the slightly risen, spongy flatbread that's Ethiopia's national dish. To eat it, tear off a bit of bread — traditionally with the right hand — then pick up some stew and chow down. There are no utensils provided or needed.
The delicious stews are seasoned at various levels with spices that can be reminiscent of Indian and echo those of Caribbean and Cajun fare, which were influenced by African cooking. A word of warning: when Asmara says a dish is spicy, they're not joking.
12. Lan House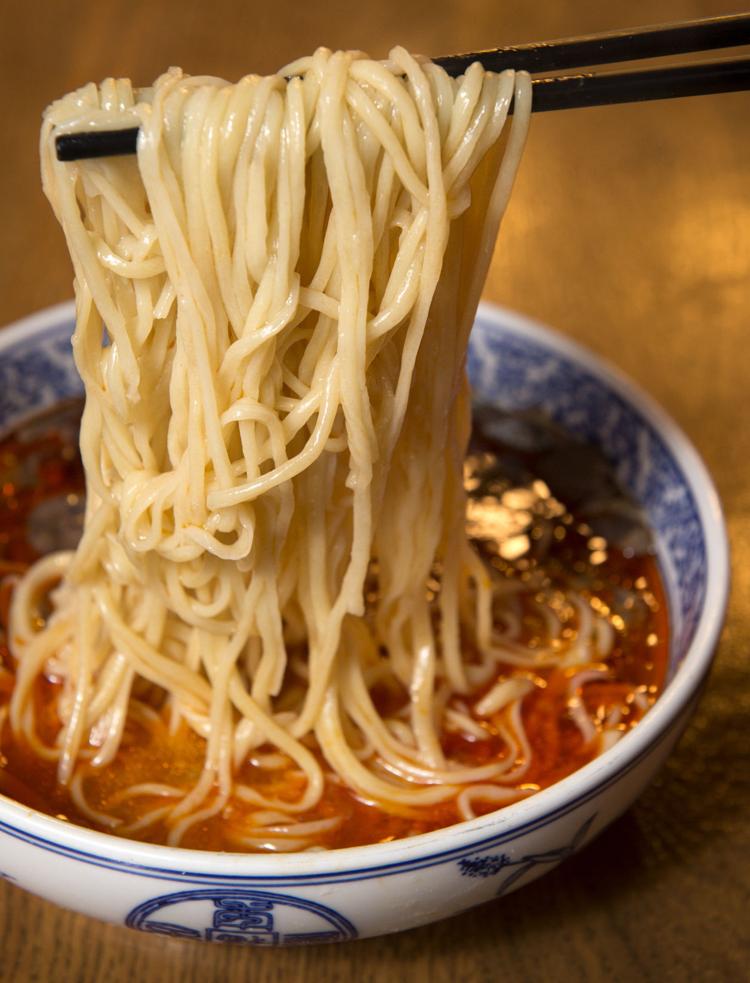 12. Lan House
Lan House is the only authentic Lanzhou noodle shop in the Midwest. That means it hand-pulls the noodles used in its delicious, primarily beef-infused soups. Get the spicy version, which is the true way it is served in the northwest Chinese city of Lanzhou.
But that's only the beginning for this very authentic downtown Chinese eatery. There's no sweet and sour anything here. Rather it's got made-to-order potstickers — the best in town, eat 'em while they're hot — a selection of entrees ranging from lamb ribs to kung pao chicken, and all sorts of fried rice and chow mein.
There are also weekly specials and constant additions to the menu, the most recent of which include flipped beef flat buns, iron-grilled beef ribs and Silk Road bok-choy. I've never been disappointed by anything I've ordered in the year and a half that Lan House has been open. That's the highest compliment for any restaurant.
13. Copal Progressive Mexican Cuisine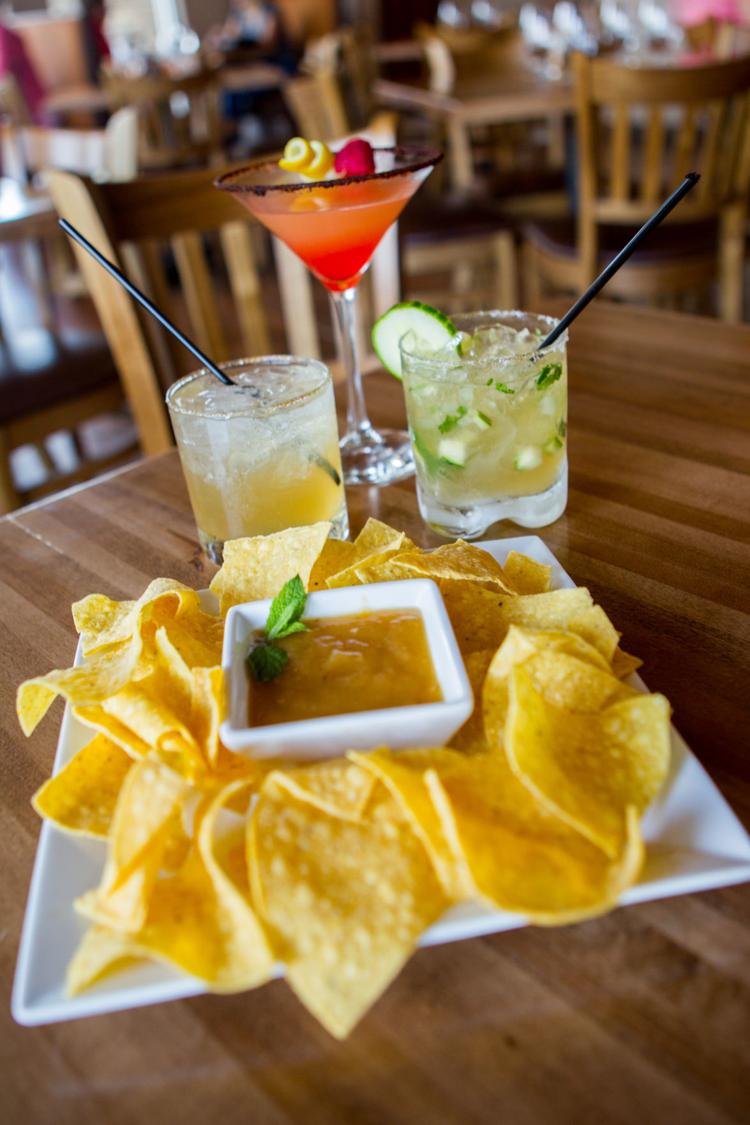 13. Copal Progressive Mexican Cuisine
Grandma wants to eat someplace nice. Your husband wants a glass of wine. And you want tacos. Where do you dine? Here's your answer.
Copal goes out of its way to avoid being labeled a "typical" Mexican restaurant, but still serves up approachable dishes. The food feels elevated, but rooted in familiar staples of enchiladas and fajitas.
The dining room has a similar effect: Copal feels more contemporary than other local Mexican restaurants, but casual enough that it's hard for anyone to feel out of place. 
14. Blessings Thai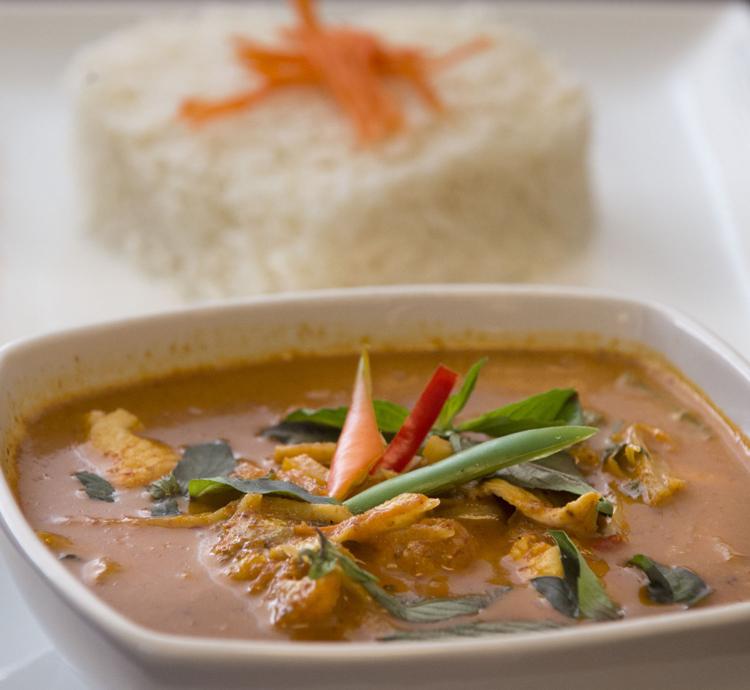 14. Blessings Thai
More Thai, this one out north in a strip mall where parking is plentiful.
The interior of the small restaurant is functional, but not fancy with matching tables in the center, booths along one wall and a TV on another -- a portrait of Jesus and his flock on a third.
The staff is friendly and attentive and the food is delicious with standard Thai dishes as well as options you might not find elsewhere, such as fried gourd and Thai fried rice with mango and egg, chili and shallots.
If you're new to the cuisine, order the pad Thai. Every pad Thai has its own signature and Blessings has to be among the best, plenty of peanuts and just the right balance of sweet and hot.
15. Banhwich Cafe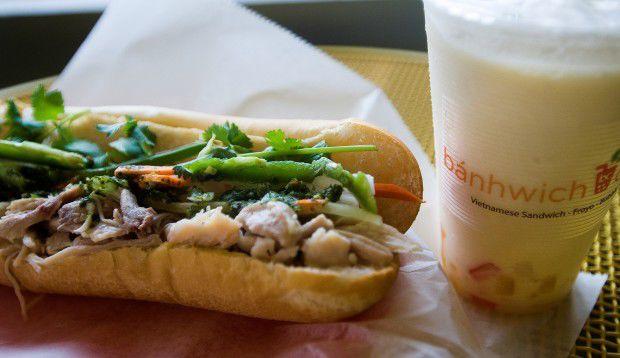 15. Banhwich Cafe
Order at the counter and be ready for a messy Vietnamese banh mi sandwich at your table in this popular lunch and dinner stop in the heart of Lincoln.
Banhwiches come with the standard toppings — cucumbers, pickled daikon, jalapeno, cilantro and carrots and a variety of options for sauce and proteins all served on a crusty French-style bread that can be washed down with any number of Bubble tea options.
Do not leave the restaurant without a Vietnamese waffle for dessert. We cannot stress this enough. Ask for a dusting of powdered sugar. Share with a friend or not. Chewy, delicious in every way and green. (Do not ask why. Or do, and let us know.)