Pizza. Wings. Adult beverages. Big Sal's Pizza and Wings, north of 27th and Vine streets, is a neighborhood establishment that combines food and drink and exudes all of the homey charm that one might expect – openness, fun and family-friendliness.
In fact, the family-friendly aspect is one of the things that co-owner Vince Di Salvo likes to emphasize about the establishment.
Yes, it is a bar. And yes, it is a restaurant. And Di Salvo and Big Sal's staff work hard to provide an atmosphere that is welcoming to both customer bases.
Vince and his son Steve – who is the Big Sal of the establishment – opened the restaurant/bar in 2006 after taking over the space of the former Fat Pat's Pizza. Steve, or Big Sal, is an accounting research analyst. Vince was a former professor of Communications Studies at the University of Nebraska-Lincoln.
According to Vince, Steve had a bit of an itch to open a dining/drinking establishment, so Vince retired from UNL and took over the day-to-day operation of Big Sal's, with Steve handling the financial element while continuing his analyst profession.
Big Sal's menu includes a dozen appetizers headed by a sampler platter ($9.99) as well as onion rings, breaded jalapeno poppers, breaded mozzarella sticks, breaded mushrooms, chili cheese fries, spinach and artichoke dip, corn chips and salsa, garlic cheese bread, grande beef nachos, grande chicken nachos and homemade chili ($3.49-$7.99). Salad options include Chef's, Grilled Chicken or Taco ($8.29) and dinner ($2.99).
Ranging from $7.59-$7.99, hot sandwich choices include Club, French Dip, Hot Beef, Philly, Reuben, BLT and Big BC (beef or turkey layered on toasted hoagie with crisp bacon and cheddar cheese). Off the grill, diners can get five options: Big Burger, Swiss Mushroom, Patty Melt, Jalapeno Cream Cheese or Chicken for $8.49 or the Mack Truck Burger at $8.99.
But it is Big Sal's pizza and wings that are the go-to choices.
The restaurant's menu features 10 Gourmet Pizza choices including the Big Sal (Italian sausage, cream cheese, onion and jalapenos), Big German (beef, onion, sauerkraut), Reuben (slow-roasted corned beef, kraut and shredded mozzarella cheese on a 1000 Island sauce base), Big Pepperoni (mounds of pepperoni and mozzarella cheese), Big Mexican (refried beans, salsa, beef, onions, black olives, jalapenos, taco sauce, lettuce and tomatoes), Big Combo (beef, pepperoni, ham, sausage, onions, green peppers, black olives, mushrooms), Chicken Mesquite (chicken, green peppers, onions on a salsa base), Big Hawaiian (ham, pineapple and cream cheese), Big Meat (beef, pepperoni, Italian sausage, ham) and Vinnie D's Veggie (green and black olives, green peppers, onions, mushrooms, tomatoes, cream cheese). Three sizes are available at $5.99 (7 inches), $15.99 (12 inches) and $19.99 (16 inches).
Customers can also build their own pizzas with costs being $3.79, small; $10.29, medium; and $12.99, large. Each added ingredient is 50 cents, small; $1.50, medium; and $3.79, large.
Big Sal's wings are offered in six pieces ($5.99) and 12 pieces ($10.99). Sauce choices are mild or spicy buffalo, BBQ, garlic parmesan, teriyaki or chargrilled.
Vince checked with kitchen and bar staff members to determine customer favorites, which were the Big Combo and Big Meat pizzas and buffalo wings.
The restaurant also offers up daily specials: Monday – three tacos, $1.50; Tuesday – two sloppy Joes, chips and soft drink, $5; Wednesday – ¼ lb. burger, fries and soft drink, $5; Thursday – two chili dogs, french fries and soft drink, $5; Friday – large three topping pizza, $12; Saturday and Sunday – large two-topping pizza and pitcher of domestic beer or Coke, $18.
An award plaque from KLIN radio adorns the wall behind the Big Sal's bar. Presented in 2013 during the station's Munch Madness promotion, Big Sal's was voted Best Pizza in Lincoln by KLIN listeners.
Vince attributes the popularity of Big Sal's pizza to making pizzas the right way. That includes preparing the pizza dough from scratch – "not frozen or shipped in" – so that the recipe is consistent. The procedure includes two different periods allowed for dough rising before it is refrigerated.
"We make the pizzas to order," he said. "Fresh when ordered. They haven't been sitting around. Made in-house, not from a box! It is the old-fashioned way, and that is why it is so good."
Business people and staff from the surrounding area comprise the majority of the lunch patrons at Big Sal's, while a variety of customers drawn from across Lincoln, from families to singles, couples and students, make up the dinner crowd.
Vince and his staff are adamant about maintaining a strict policy for the type of language and activities allowed during periods when families and children are present. Bartender Christian Anderson reinforced Vince's comment about the family environment at Big Sal's – "It is a bar and a restaurant for everybody, where everybody can have a good time."
In addition to standard beer choices, Big Sal's has some local craft beers on tap and premium liquor choices. Patrons can enjoy Keno, bar games, big screen televisions and jukebox music. There are pool and dart leagues on Tuesday through Thursday nights and Karaoke on Thursday and Sunday nights.
Wedding rehearsal or reception parties, baby showers, birthdays, anniversaries and graduations can be accommodated at Big Sal's, according to Vince. He said the room that can be reserved has already been booked for a date this coming August.
But it is the pizza, the wings and the bar that draw in the customers. That and Big Sal's neighborly atmosphere and attitude.
As imprinted on its menu -- "Sal's your pal and he's not afraid to prove it."
25 pizza places to try in Lincoln
The Isles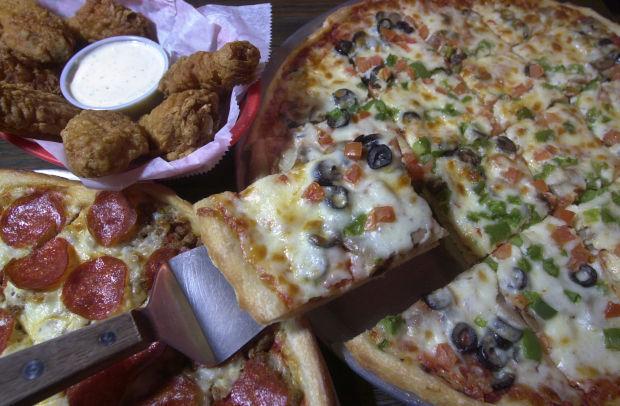 Piezano's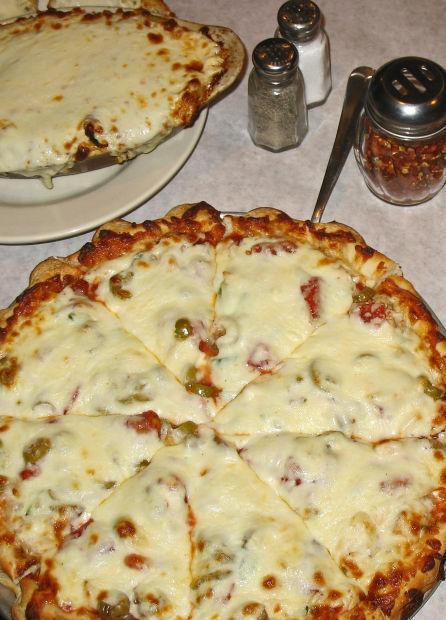 MoMo Pizzeria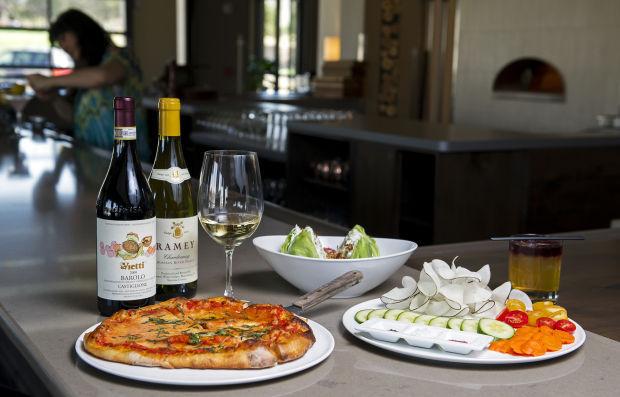 Mellow Mushroom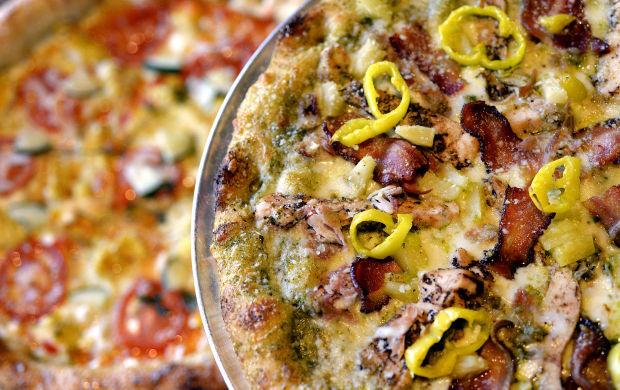 Lazzari's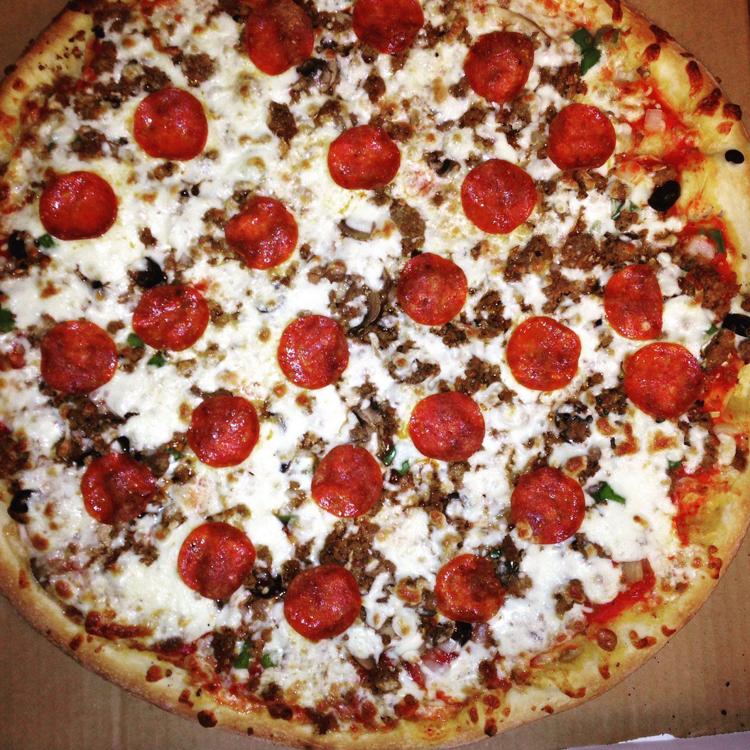 Yia Yia's
Blaze Pizza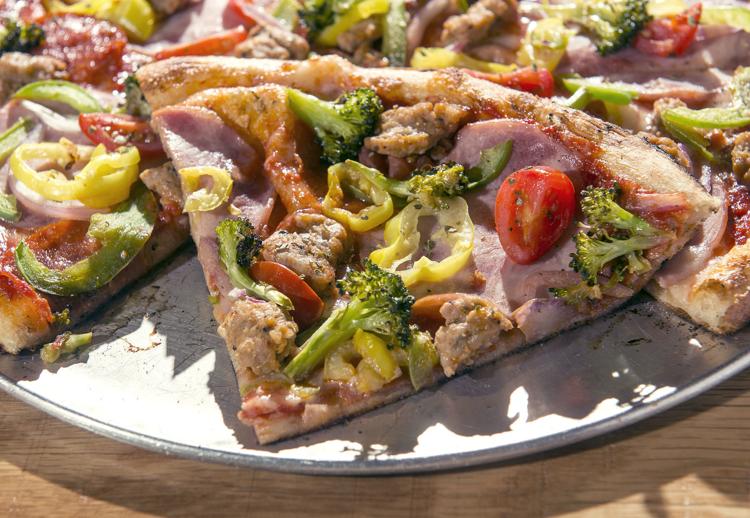 Patty's Pub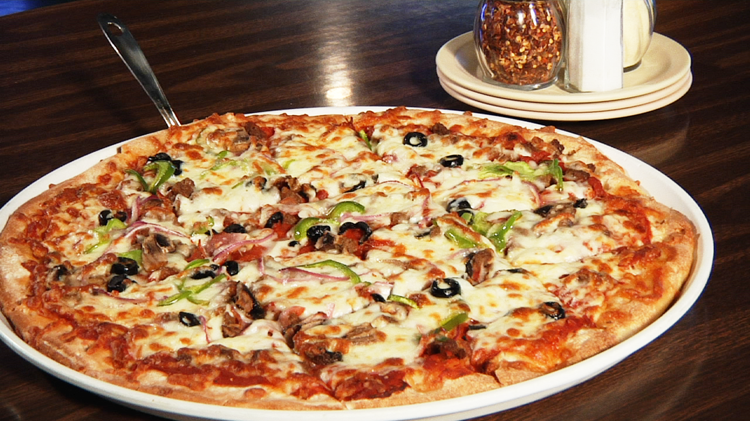 Big Sal's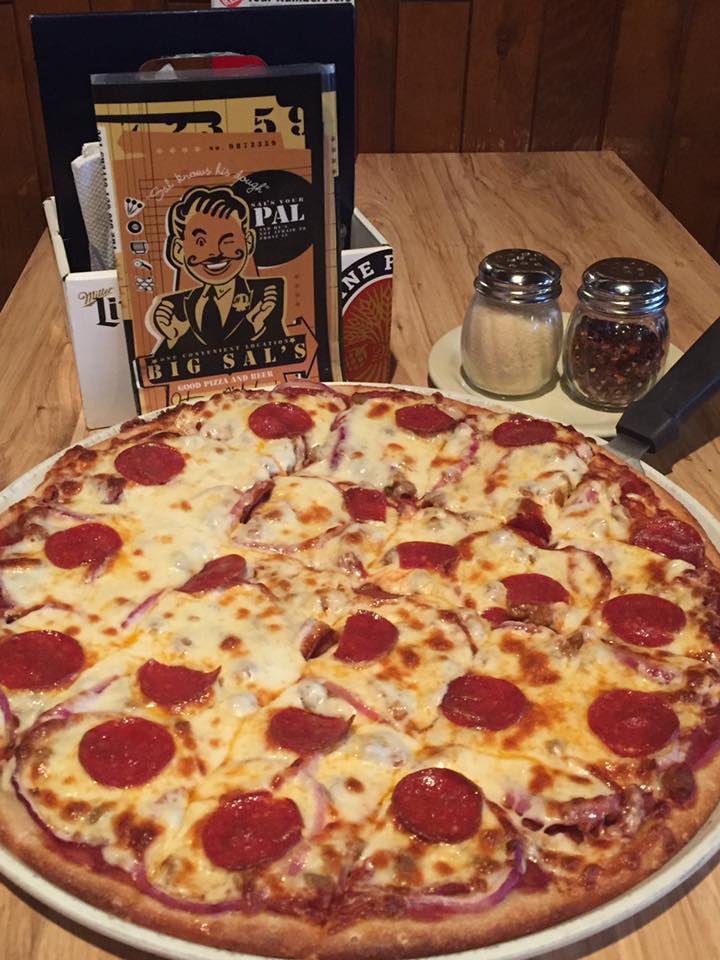 Valentino's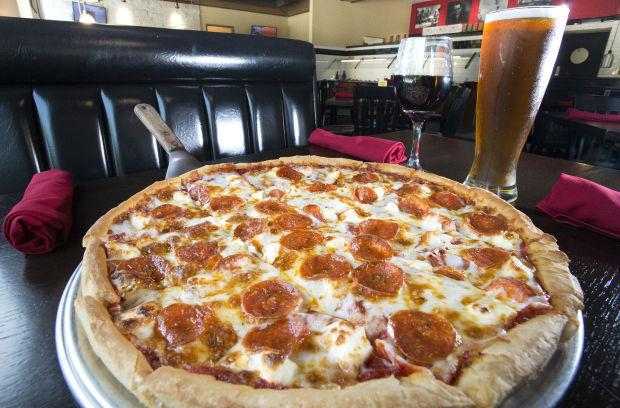 Ramos Pizza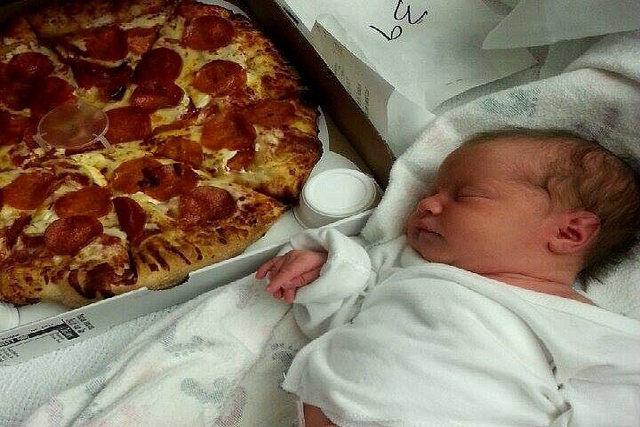 Huskerville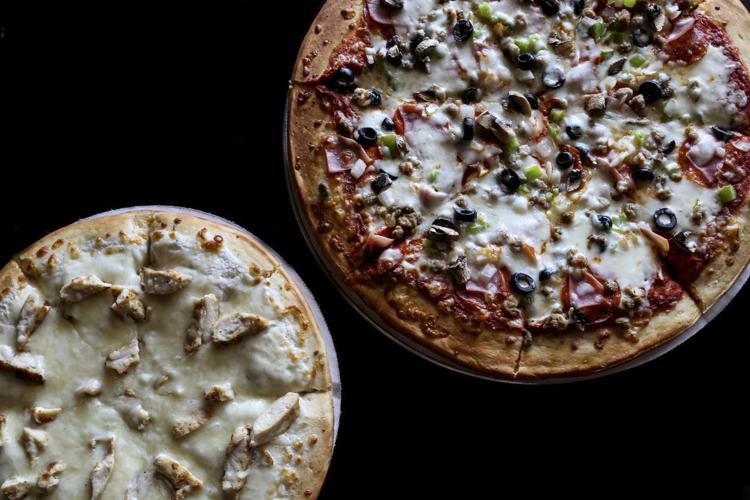 DaVinci's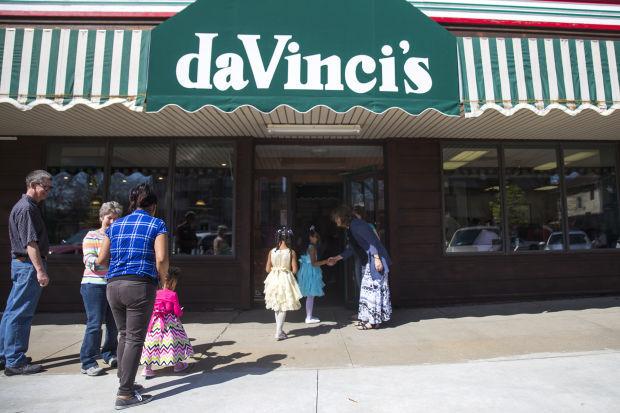 Godfather's Pizza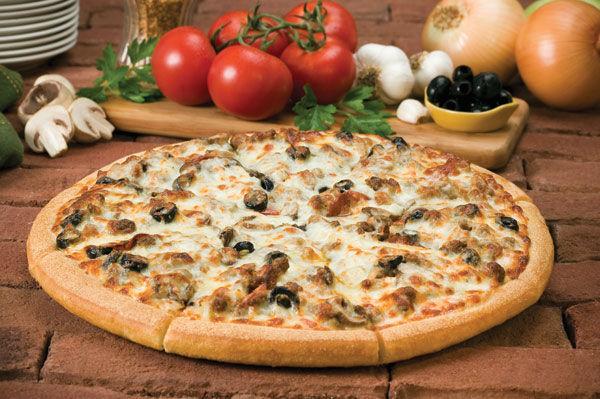 Toppers Pizza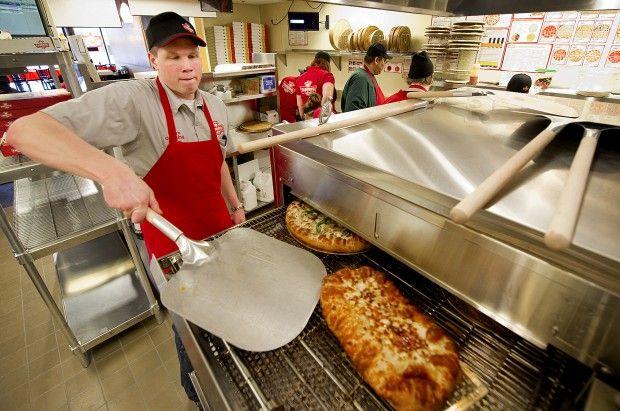 Old Chicago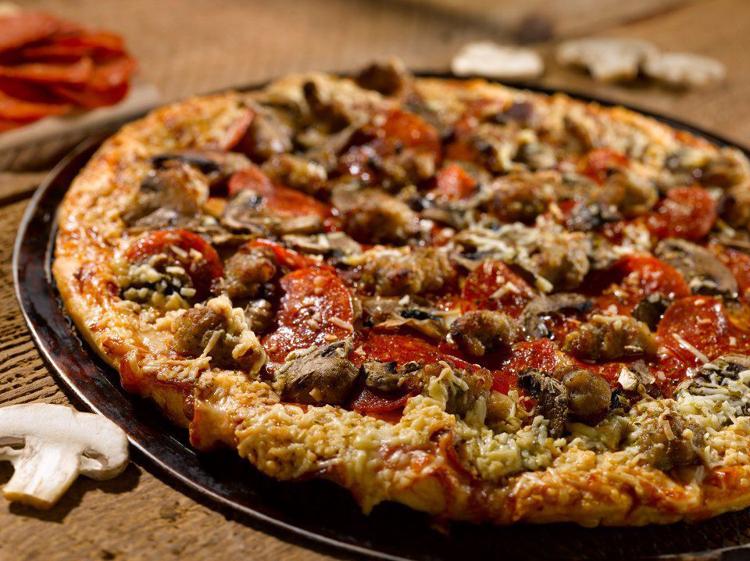 The Garage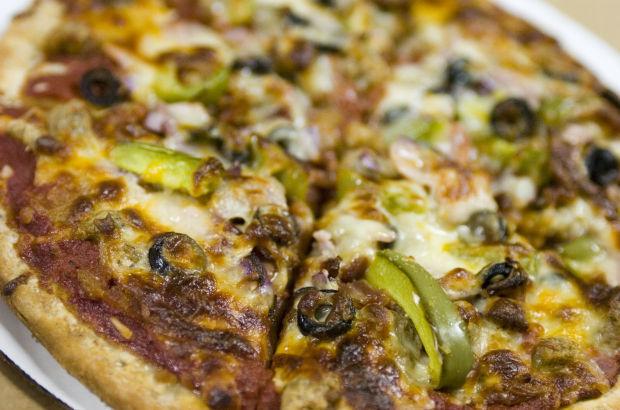 Boss' Pizza & Chicken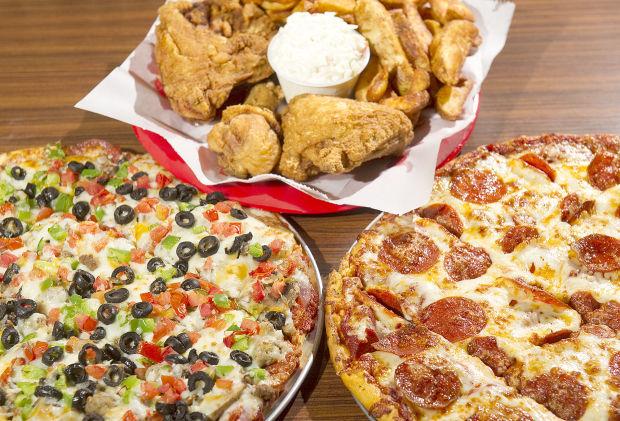 SchillingBridge Cork & Tap House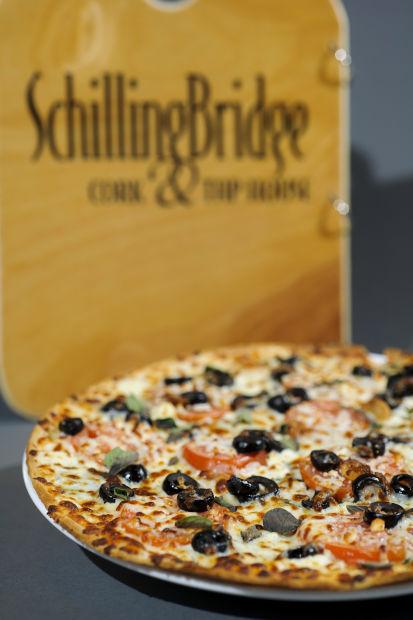 Rosie's Bar and Grill in East Lincoln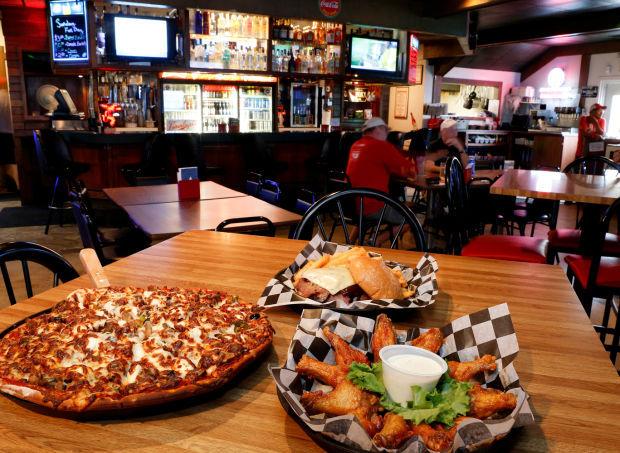 Pickleman's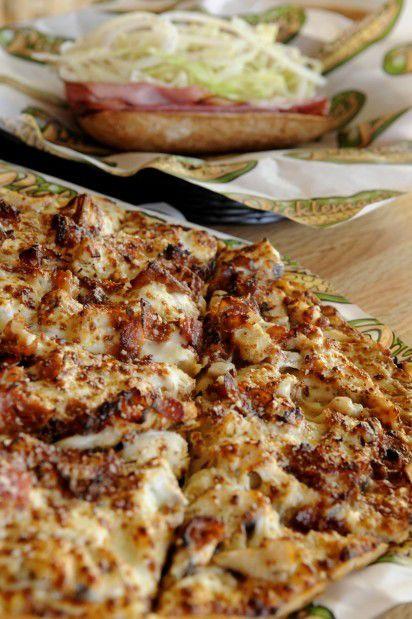 Casey's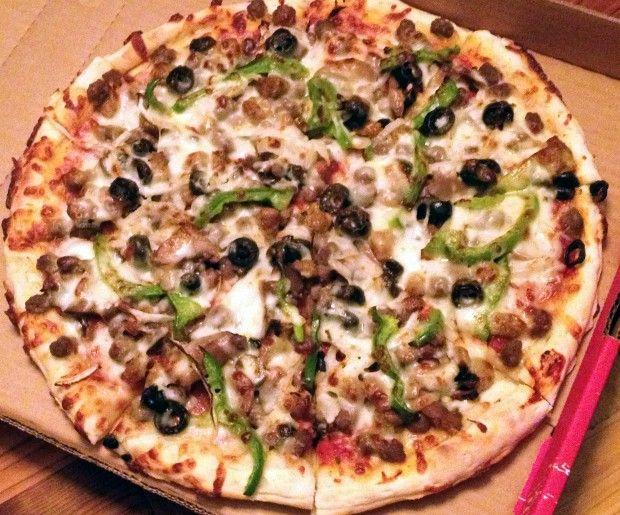 Pizza Hut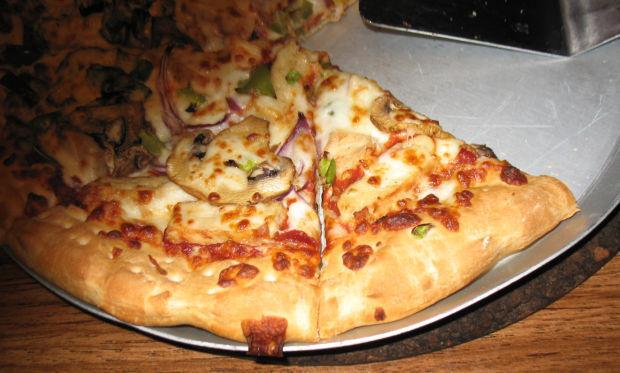 CiCi's Pizza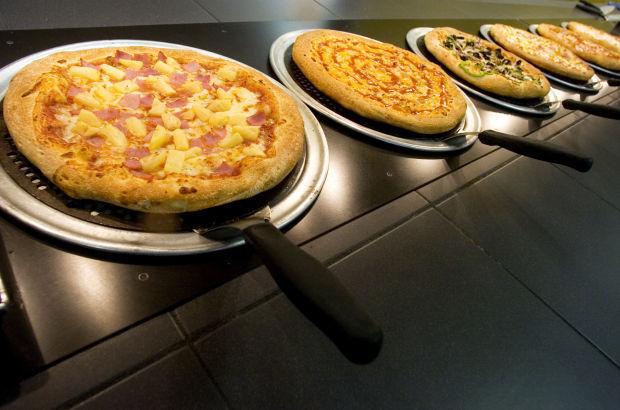 Pizza Ranch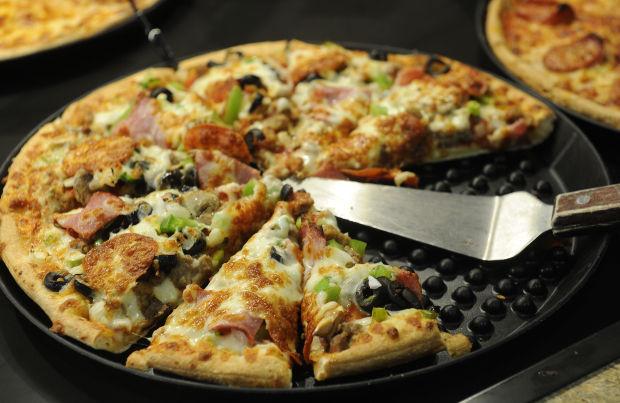 Stay up-to-date on what's happening
Receive the latest in local entertainment news in your inbox weekly!