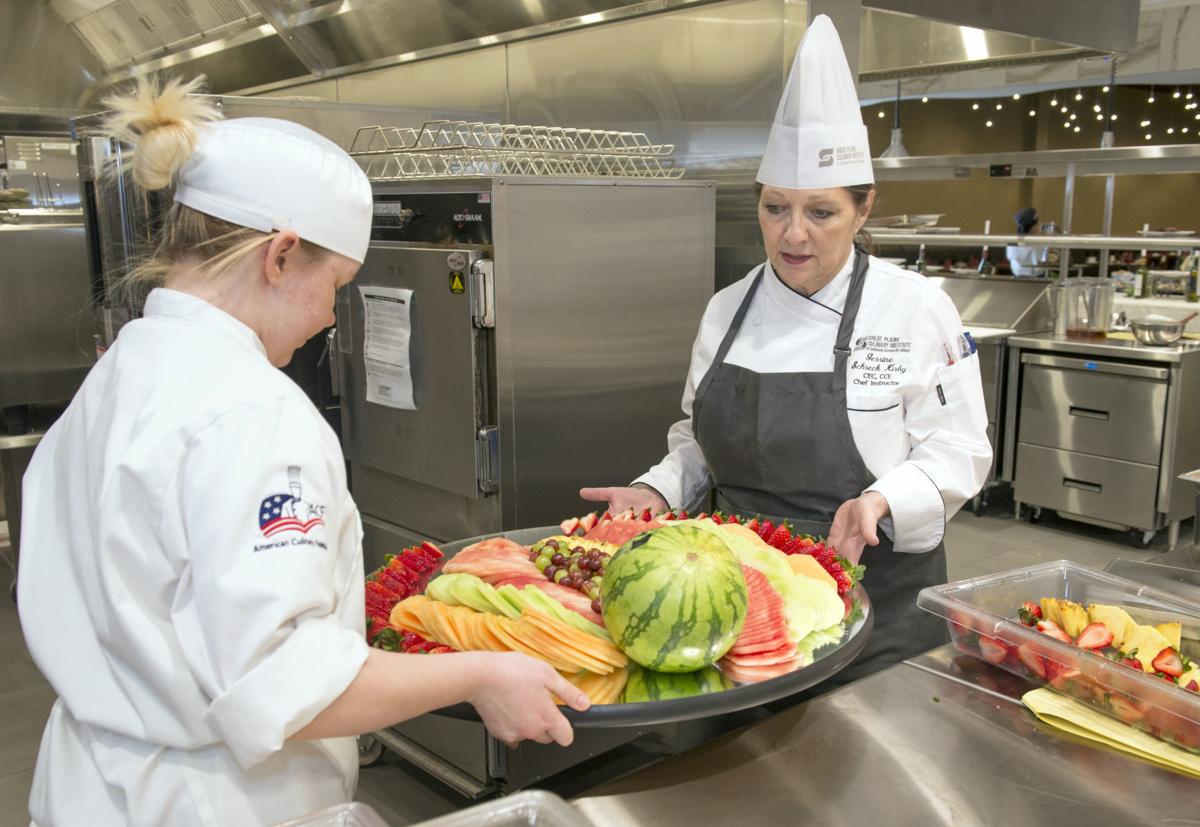 Southeast Community College students taught to put the culinary arts into practice may soon learn how to pair their carefully prepared meals with the right alcoholic drink for a fine dining experience worth raving about.
The Great Plains Culinary Institute, which runs the Course restaurant, staffed and operated by SCC students enrolled in the culinary/hospitality program, applied for a liquor license from the state earlier this month.
Rob Epps, the program director, said the liquor license would allow SCC to provide proper instruction and education to students about serving alcohol, how to pair it with foods, as well as the purchasing and receiving process and Nebraska laws governing its sale.
If approved, it would be the second postsecondary program that operates under a liquor license.
Metropolitan Community College in Omaha, the only other culinary program in Nebraska accredited by the American Culinary Education Foundation, also operates a student-run restaurant and has had a liquor license since 2008.
"This will benefit students going forward into the industry to be better prepared and employable," Epps said.
The guest and beverage service class will allow students to receive their responsible server permits from both the city of Lincoln and the state, while the food purchasing class will give them hands-on instruction for proper purchasing, receiving and storage of alcohol, Epps said.
Finally, the banquet and buffet class taught at SCC will give students experience on how to pair food and drink, as well as how to serve alcohol to customers.
You have free articles remaining.
At a recent meeting with the program's advisory committee, Epps said restaurant industry representatives said a liquor license would better prepare the more than 100 students in the program to enter the workforce.
One of those advisers, Eric Leyden, a chef and head cider maker and partner at Saro Cider, said alcoholic beverages are no longer served only at upscale restaurants with white tablecloths.
Farmers markets have taken to pairing locally produced craft beers with other locally sourced foods. Regional grocery stores host wine dinners for their customers. And fundraising dinners will feature food and drink pairings that require chefs to have experience with both.
"Whether you're a chef at a regional grocery store or a chef at a private club, it's something you're going to encounter at some point," said Leyden, who is also a graduate of SCC's culinary program.
SCC has plans to limit when alcohol will be sold at the restaurant, which opened on its 8800 O St. campus in Lincoln in 2018.
Alcohol will only be served in tasting sizes — not full pours. Drinks won't be available during the restaurant's lunch classes, and will only be served for student-run events after 6 p.m., which require patrons to pre-purchase tickets.
Customers wanting to pair their meal with a drink must show a valid ID and be over the age of 21 at the time of purchase.
"Talking about pairings and proper service are great, but the addition of hands-on to the learning will create a better educational experience," Epps said.