We met for lunch at the strip mall Thuy Nguyen built on North 27th Street — just down the street from the bakery Lourdez Gonzales runs with her all-woman crew.
Earlier this month, the Lincoln business owners were 1,200 miles away in Washington, D.C., sharing their success stories at the Smithsonian's Food History Weekend.
Gonzales says she thought she was ready, and then she got nervous, sitting on the stage for her panel, waiting to tell her story.
"Then I told myself, 'Lourdez, you can do it.'"
Nguyen said she felt it, too.
"I was pretending like I was singing karaoke."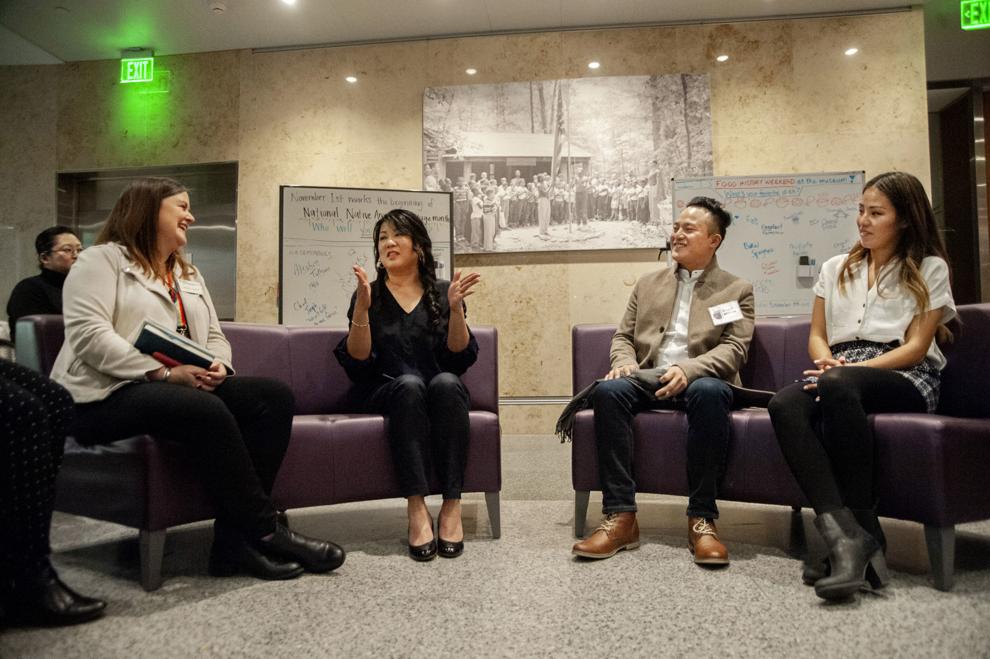 Two weeks later, we are slurping up noodle dishes at the Pho Factory — owned by Nguyen's daughter, Khanh Nguyen — while we hear all about the fifth annual deep dive into food at the Smithsonian Museum of American History, a popular affair on Constitution Avenue.
Marti Lee and Pat Anderson-Sifuentez from NeighborWorks Lincoln have set up this gathering to catch up with the two women who earned invitations to the food history weekend.
Three days that featured big-name chefs and culinary journalists and panels on food activism, a film festival and stories of migrants and refugees like them.
"I think locals should know about their contribution to a Smithsonian event," Anderson-Sifuentez said.
The NeighborWorks pair helped the Smithsonian staff explore Lincoln's international food scene in July.
"They ended up visiting six different communities, and ours was the only one in the Midwest," Lee said. "They were taken by everything they saw in Lincoln."
Visiting Smithsonian staff had dinner at The Oven in the Haymarket, joined by Mary Pipher, author of "The Middle of Everywhere."
They met with professors from the University of Nebraska-Lincoln in fields ranging from global studies to business innovation to natural resources.
They took in the Saturday Farmers Market, the Karen Community Garden, Tiru Ethiopian restaurant on Orchard Street and El Chaparro on 13th Street. They ate pho with Nguyen, crossed the street to Amin's Kitchen and Grocery, ventured a few blocks farther to see the wonder of Misky Bakery, owned by Gonzalez.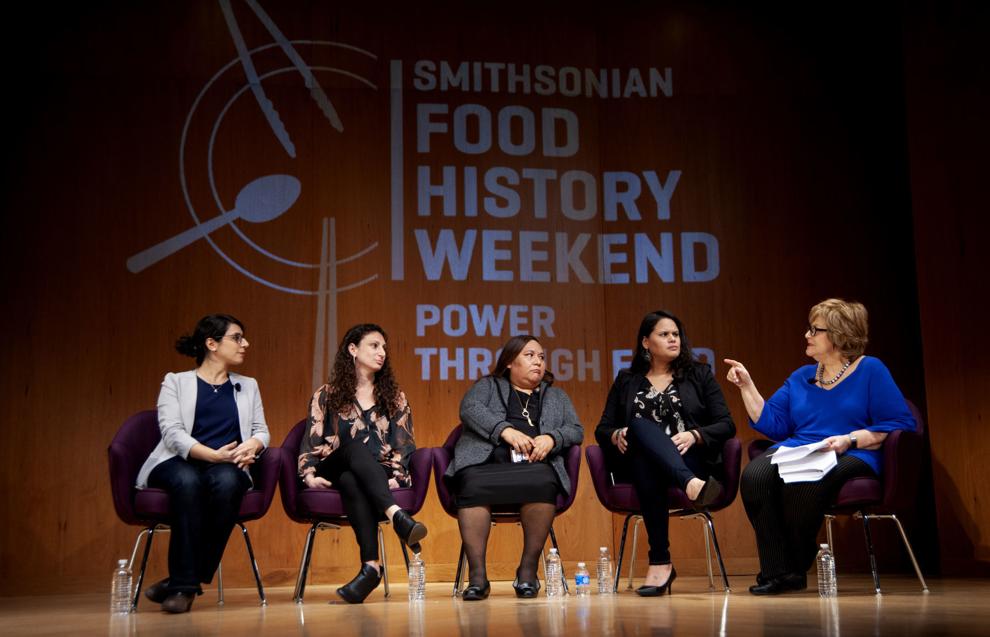 "We had three days of immersion in Lincoln," said Paula Johnson, curator of food history at the National Museum of American History. "We felt this was a really interesting place that we didn't know enough about and that our visitors didn't know enough about."
It was eye-opening, said Ashley Rose Young, food historian at the museum.
"We were very impressed by the community, very impressed by Lincoln and the migrant population there. I think a lot of Americans who had not been in that part of the country would be surprised."
They were impressed by the partnerships between nonprofits, the city and businesses, too.
"They have created an economic corridor," she said.
When the weekend was over, Johnson and her colleagues extended an invitation to Nguyen and Gonzales to come to D.C. in early November to share their stories.
How Nguyen traveled by boat from Vietnam in 1976, a 13-year-old who had combed the beach near her village for cast-off food supplies from American ships and took them home to her fisherman father.
A poor girl who dreamed of a good life and landed in Lincoln, opening her first grocery store as a 24-year-old mother, expanding that dream into a plaza that houses a market, two restaurants and more.
How Gonzales came here from Bolivia nearly 20 years ago, raised her kids, learned English, labored in the fast food industry and cleaned hotel rooms before she got the opportunity to buy a bakery, helping her female employees find child care and transportation.
"We knew we wanted to have people from different areas," Johnson said. "Thuy's second-generation story and her business success and her drive. And Lourdez … coming from Bolivia and trying different kinds of work … and now she has this bakery employing women."
Nguyen made her first visit to the nation's capital with her children, Khanh and Danny, who both shared a stage with her to talk about second-generation food entrepreneurship.
She cooked, too, sharing a recipe for beef and vegetables wrapped in rice paper.
Gonzales spent a week in D.C., staying with a niece, visiting the sites and sharing a stage with immigrants from Iran and Iraq and Peru in a panel called Empowering Communities Through Food.
Both women spoke before crowds of interested foodies.
Back at the Pho Factory, they pose for a photo. Two women who can't count the number of hours in a week they devote to their businesses.
They share the message they shared with people from across America.
"What I said to them is, 'Don't be afraid,'" Gonzales says. "'Don't be afraid as a woman to do it. Be a strong woman.'"
Work hard, Nguyen says. Dream big.