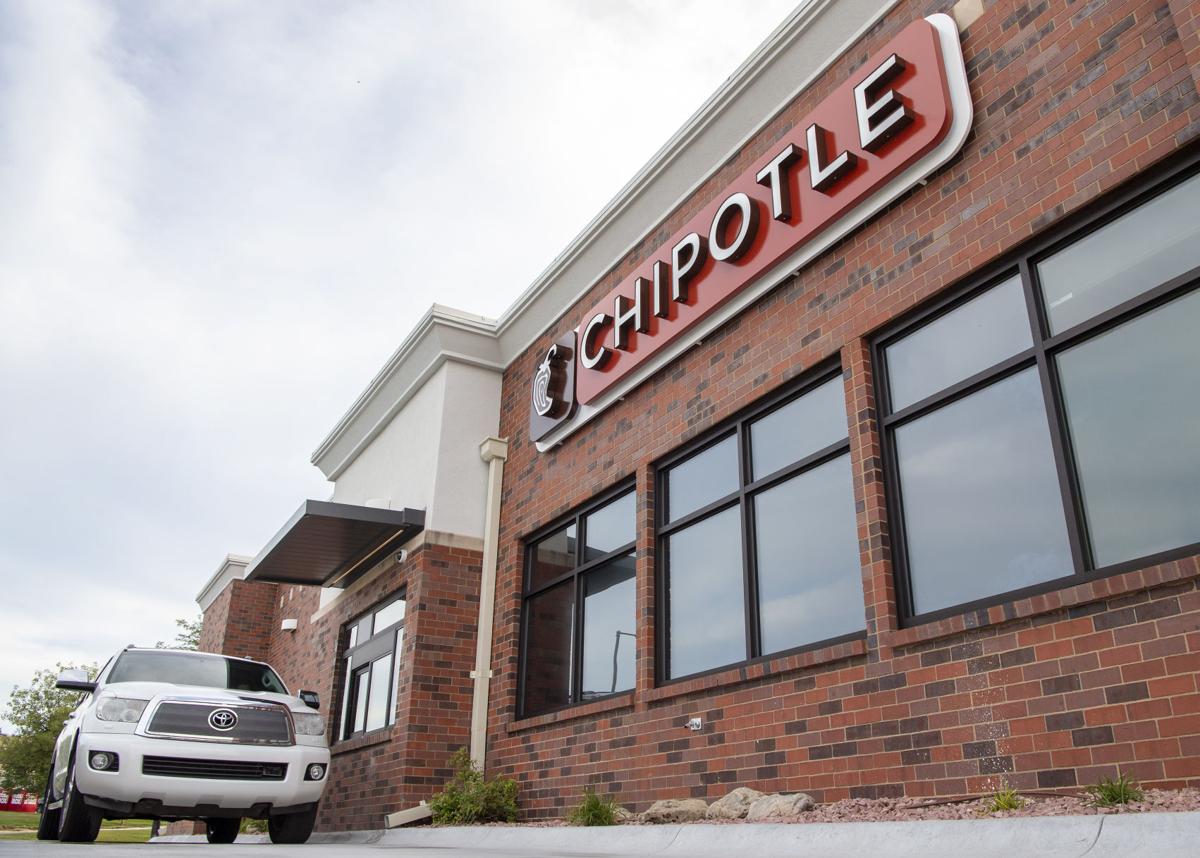 On Monday, Chipotle Mexican Grill opened its first Lincoln store with a drive-thru.
The location, in a former Taco Bell at 7133 Pioneers Blvd., is part of a new concept for Chipotle, called "Chipotlane." Rather than driving up to a menu board and using an intercom to order and then driving to a window to get their food, customers order ahead using the company's website or app and then pick up their order in the drive-thru.
"These formats continue to perform very well and are helping enhance guest access and convenience, as well as increase new restaurant sales, margins and returns," Chipotle said in a news release announcing its first-quarter earnings.
Chipotle has found success with the concept and is rapidly rolling it out. Though only about 7% of Chipotle locations had a Chipotlane as of March 31, more than 60% of the stores the company has opened since the start of 2020 have one.
And that percentage appears to be growing.
Erin Wolford, Chipotle's senior director of external communications, said the company expects that about 70% of the approximately 200 new locations it plans to open this year will have a Chipotlane.
Chipotle is among a number of restaurant companies both large and small that have learned the value of drive-thrus.
Many restaurants already were embracing drive-thrus before COVID-19, but the pandemic turbocharged the move for some.
Even before the pandemic, drive-thru visits had grown, with 39% of people saying they visited a drive-thru more in 2019 than they did in 2018, according to the National Restaurant Association. And they are continuing to grow.
As of April, the number of people who had used a restaurant drive-thru was 36% higher than it was in April 2020, according to a survey from Bluedot. In addition, the survey found nine out of 10 diners had visited a drive-thru in the past month.
Drive-thrus have long been a staple for fast-food restaurants such as McDonald's and Burger King, but they are now being embraced by fast-casual and coffee chains as well.
For years, none of the three Panera Bread locations in Lincoln had drive-thrus. But in early 2019, the chain opened two new locations with drive-thrus -- at 62nd and O streets and 14th Street and Pine Lake Road -- to replace locations nearby.
Scooters Coffee is another chain that has embraced the drive-thru. Last fall, it closed two of its stores downtown because they lacked a drive-thru. Most of its new locations in Lincoln and elsewhere now are kiosk-style buildings that have little if any seating and do most of their business through their drive-thru windows.
"More and more people are drinking coffee every year, and to be able to serve these people we need drive-thrus," said Jason Metcalf, the franchisee for Scooters in Lincoln.
Metcalf said people are also busier than ever and appreciate not having to leave their car to get their coffee.