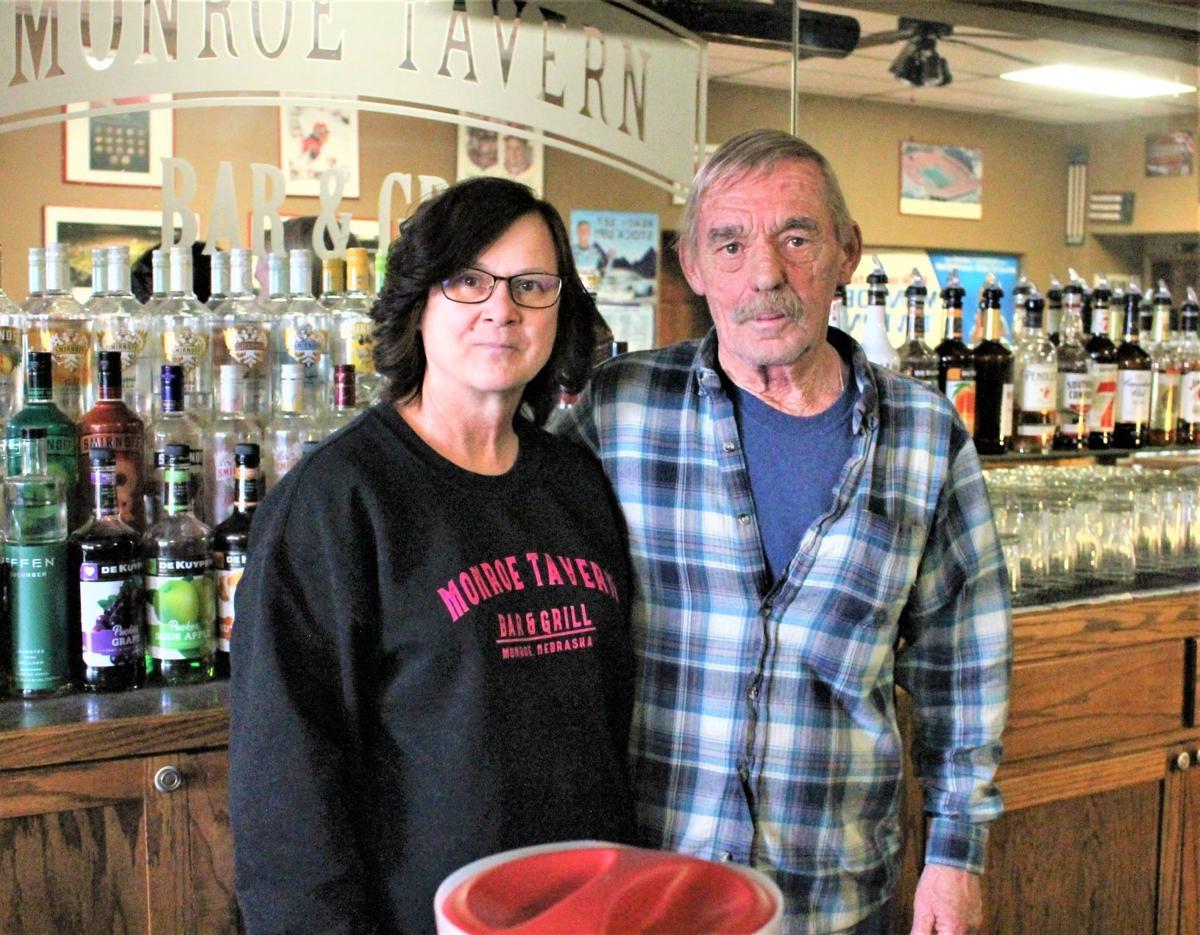 On any given Thursday night, Monroe Tavern serves more chicken wings than there are residents living in the small village.
According to the U.S. Census Bureau, Monroe had 388 residents as of 2019. Meanwhile, Monroe Tavern Bar and Grill, 410 Gerrard Ave., goes through about 350 pounds of wings on Wing Night, owners Bob and Kelly Lloyd said. 
Wing Night is held from 5 p.m. to 9 p.m. every Thursday.
Bob said the amount has grown exponentially over the years. When the business opened 16 years ago, they went through 20-30 pounds. Now they go through 10 times that amount, with the high end even reaching over 400.
The Lloyds said they were surprised Wing Night — and the tavern's popularity — has taken off.
"I never thought it would go as well as it did," Bob said.
Monroe Tavern gets its wings fresh every week; they're stored in a large walk-in cooler in the back before being sold.
The tavern has a variety of sauces for customers: Hot, mild, naked, scorcher, garlic parmesan and sweet heat barbecue.
It's not just chicken wings on the menu - they also have chicken strips, Cobb salads and cheeseburgers for folks on that day.
The tavern has special meaning for Bob. The longtime Monroe resident said he remembers, as a child, spending time in the very same establishment that he now owns.
Bob added the village has changed since he was younger. He recalled Monroe had two grocery stores, a creamery and different events going on but eventually "all of that faded away over the years."
He said he wanted to have a place for locals to spend time together. He found the tavern's location to be an ideal spot because it already had a bar inside.
"I just wanted to keep the community going," Bob said.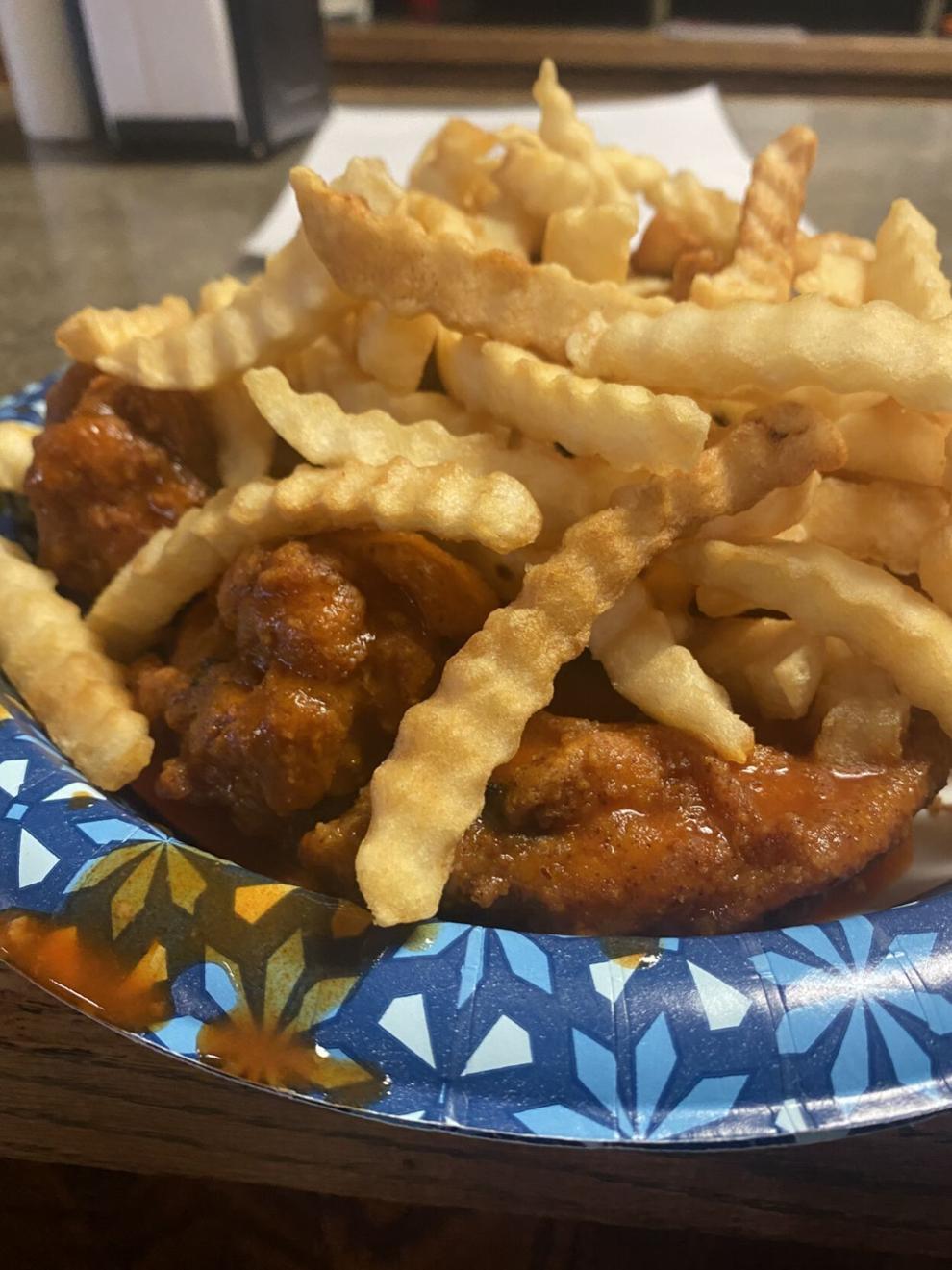 "We have one bar in town, so it's important for a community to have someplace local to eat," Kelly said.
She added they're a family-oriented business, pointing to the games in the entrance that kids can play with as well as the coloring books.
"We're all about having the family come in," Kelly said.
Frequent Monroe Tavern customer Debbie Sempek said the location has been a popular hangout spot.
"You're in a rural area and this has always been a child-friendly place," said Sempek, whose favorite wing sauce is the sweet heat barbecue.
The Lloyds have remodeled the entire place, adding more space by buying the building adjacent to the eatery and connecting both properties. Kelly said they open that space for more seating during Wing Night.
Columbus Area Convention and Visitors Bureau Director Katy McNeil said Monroe Tavern is a great place for residents and visitors to enjoy.
"They're kind of a staple in their community," McNeil said. 
Kelly and Bob both said COVID-19 slowed down business; they were closed for 10 weeks last year. But they've seen an increase in customers because of people getting vaccinated.
"Everybody getting their shot certainly has helped," Kelly said. "I think more people are eating out."
The Lloyds said they're appreciative of the community's support. 
They give back to the community by providing food for the annual community picnic in June. Monroe Tavern will hosts a Thanksgiving Day meal for anyone in the community and surrounding area to come. Kelly said the staff and some families cook the turkey while attendees bring a side dish.
"We're a small community so we try to do a lot for our community," Kelly said. "We like to participate in anything that's going on."
The Lloyds said they're glad to be located in Monroe.
"We're a small town," Kelly said. "We enjoy the small-town community."