Lincoln has seen countless eateries, diners, cafes, bistros, buffets, chophouses, cafeterias, coffee shops, ice cream parlors, drive-thrus, et…
Wow your dinner guests with this dramatic, yet easy to eat stuffed artichoke dish. 
The new location at 2801 Pine Lake Road is the company's third in Lincoln.
When Monroe Tavern opened 16 years ago, they went through 20-30 pounds of wings. Now they go through 10 times that amount, with the high end e…
The COVID-19 shutdown of the last year cost Bill Maltas an estimated 60-70 planned events and nearly did in his business. But things are start…
Try this take on this comfort-food favorite! These individualized chicken pot pies with prosciutto and herbs are perfect for the whole family.  
When developers revived the Blackstone as the Cottonwood, they embraced elements of the hotel's past. The Reuben was one of them, and the chef…
A Lincoln brewery and bakery decided to give customers a surprise.
Microdistilleries have increased tremendously over the past several years, nearly doubling in number over a four-year period.
The restaurant at 14th and P streets has been closed for more than a year.
Want to know the key to making a great dip? The key is to keep the flavors bold and the texture somewhat thick.
The View at Mahoney will also offer catering, sandwiches and sodas to go, and delivery to cabins, lodge rooms, campsites and the Ashland area.
Zipline Brewing said it will start distribution in the Nashville area on April 1.
Saucy, cheesy and full of herbs — this stuffed manicotti with coppa and rustic pesto is sure to please.
See which Lincoln sports bars our dining critic and readers say are the best in Lincoln. What's your favorite?
One of the solutions involved cocktail kits that let customers take home the makings of their favorite drinks, a fresh alternative to the to-g…
If you're new to food and beer pairings and want to learn more or even put together your own pairing menu, these quick tips will help you get started.
The former Amigos/Kings Classic at 48th Street and Leighton Avenue, which closed last fall, appears to have a new tenant.
A year and a half ago, Erika Jensen brought Lincoln the establishment it didn't know it needed — a chocolate shop, coffee shop, weekend brunch…
Amy Green has spent the last couple of weeks preparing for Ivanna Cone's Friday reopening, a date that was circled on the calendar way back in…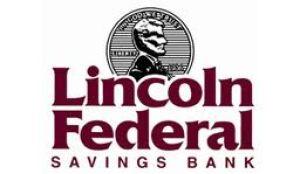 Lincoln Federal Savings Bank

Tabitha Health Care Services
The drive-thru concept turned out to be the ideal business model for a service industry — knocked to its knees in the middle of March by a glo…
Code Beer Brewery and Taproom and Bottle Rocket Brewing Co. both began retail distribution of their beers last month.
In a year that saw many diners, bars and restaurants shut down for a stretch because of the pandemic, there were some new eateries that opened…
Since the beginning of the pandemic, director of operations Jay Jarvis said, Dinner on the Run and FireWorks Feast requests have more than doubled.
Thirtieth Anniversary White Ale commemorates the opening of Lazlo's in March 1991.
They plan to open in June with a taproom that seats 65 and a rotating selection of a half-dozen beers.
We asked and you answered. Here are the restaurants our readers most want to see open in Lincoln. Which restaurant would you like to see in town?