Sara Brown will move her restaurant in March to a soon-to-be-announced downtown location.
The former Misty's location in Williamsburg Village will be getting a new tenant.
Pizza. Wings. Adult beverages. Big Sal's Pizza and Wings, north of 27th and Vine streets, is a neighborhood establishment that combines food a…
In a Milwaukee factory filled with foam cheesehead hats, Ralph Bruno fed his crew.
Grateful Bread has a loyal following for its homemade soups and evolving daily menu. Find out why people keep coming back to stand in the cold.
The new location, at 3845 Village Drive, is a replacement for the Buffalo Wings & Rings in The Railyard entertainment district that closed…
Check out all of the restaurants that have opened in Lincoln in the past year or plan to open.
Longtime Lincoln waitress Dee Tonniges can't go anywhere without someone saying, "Don't I know you ..."  And, at 86, she's not ready to give u…
Lwel Moo likes to cook. She is also a good cook. But she never envisioned owning and operating her own restaurant.
Very befitting of the location at the Beatrice 77 Livestock Sales building, a new restaurant in town is cooking up some cattle drive cuisine.
Ground Zero reviewed 23 restaurants in 2019. The list below is Jeff Korbelik's top five. Please note this is not a top five of Lincoln restaur…
The Gateway Mall restaurant served crepes shaped and wrapped like a waffle cone, hence the name "tornado" crepes.
"Our big thing was you can't come in here and have another Risky's … so we're doing a complete remodel from paint, carpet, flooring, light fix…
When Sebastian's Table reopened earlier this year in east Lincoln, nobody was happier than me.
Longwell's owner Eric Marsh knew he created a great new game when he saw a player storming off after his team lost. 
Restaurants across Lincoln will be open on Christmas Eve and Christmas, and locally owned Metro Dining Delivery has compiled a list.
Longwell's owner Eric Marsh came up with the idea of keg curling and it's already a really popular sport at the Railyard in the Haymarket.
OMAHA — Patrons of Petrow's Restaurant captured their final memories of the longtime Omaha restaurant earlier this month.
Two bakeries and a coffee shop are closing their doors this month.
The brewpub chain already has closed about half a dozen restaurants in Illinois and Indiana, but the Lincoln location as well as one in Omaha …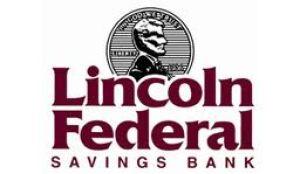 Lincoln Federal Savings Bank

Tabitha Health Care Services

See which restaurants have closed in Lincoln so far this year.
The Lincoln Chamber of Commerce and Zipline Brewing on Monday announced plans for "The One-Fifty," a special commemorative beer to celebrate t…
Small-plate dining has returned to downtown Lincoln with the recent opening of Boitano's Lounge in the new Kindler Hotel at 11th and P streets.
Aspen Dental will open its second location next week at 27th Street and Pine Lake Road.
A downtown staple announced Thursday that it will be closing.
Lincoln's only cidery has won its first major national award.
As part of its plans to move out of its longtime home at 803 Q St. in January, the candy store will be adding an additional location.