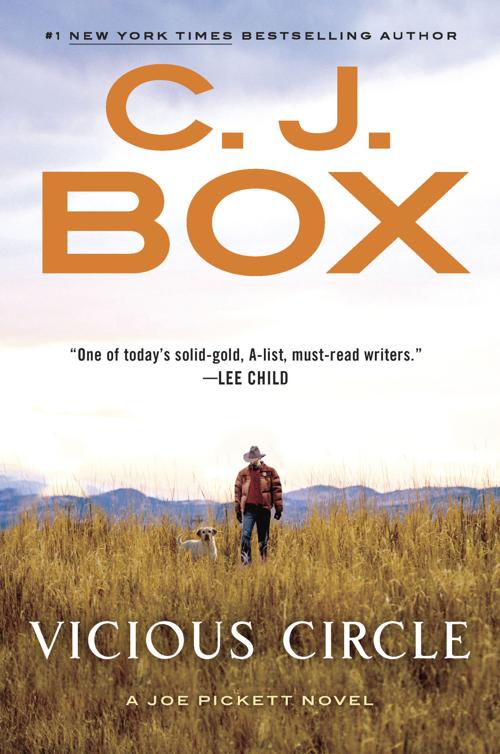 "Vicious Circle" by C.J. Box, G.P. Putnam's Sons, 367 pages, $27
You don't need to read the two previous books, part of the 17 series of books about Wyoming game warden Joe Pickett, but it would help. They are all stand-alone books, but the story goes on.
The last three involve some interesting characters, including, of course, the elusive ultra-libertarian Nate, a man totally off the grid until he often comes to the rescue of his one true friend, Joe.
Pickett also has three daughters and a lovely wife who are part of his story.
You have free articles remaining.
Here, one daughter is involved directly with the villain, a rodeo star Dallas Cates, who has an ego that allows him to do whatever he wants, until he winds up in the state prison thanks to Pickett. The Cates family is also malevolent and in a violent fight -- three of them wind up dead and Dallas' mother also goes to prison. Cates blames Pickett for all his woes.
Now, Dallas Cates is out of prison and is seeking revenge. Pickett must do his work as warden while also protecting his family, with two daughters outside the nest.
Box didn't think there would be enough interest in a western game warden to resonate with enough readers for a second volume, after introducing Pickett in 2001. Now, this is the 17th book about an unlikely hero who can barely survive on his paycheck, is decent and honest and continually wrecks his state vehicles in pursuit of poachers, criminals and other bad people.
Box notes that "game wardens are unique because that can legitimately be involved in just about every major event or situation that involves the outdoors and the rough edge of the rural new west."
This unlikely hero will star in another novel soon. Check them all out.
Francis Moul, Ph.D., Lincoln, once wanted to be a forest ranger.